Tag: prog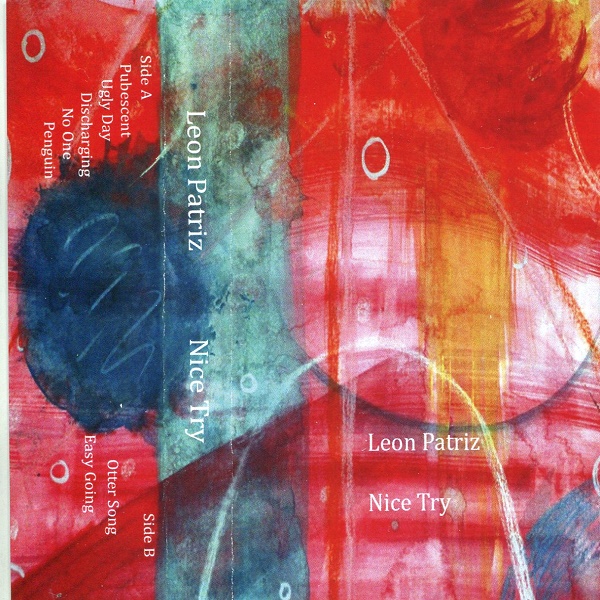 Leon Patriz
Nice Try
Vancouver, BC
From the friscalating dusklight of Sam Joseph:
The farewell cries of a Pacific Coast town in its death throes, captured like fireflies in a peanut butter jar. Twin peaks of Malkmusian symphony and cynical folk lullaby emanate from mess halls and cantina bandstands. This was once a nice place to live. And after this final, triumphant orchestra, it will belong to the bears once again.
De la brunante frigorifique de Sam Joseph:
(Traduit par Aliké Harel)
Une ville de la Côte Ouest au seuil de la mort crie ses adieux, prise au piège comme des lucioles dans un pot de beurre d'arachides. Le double sommet à la fois symphonie à la Malkmus et ballade folk empreinte de cynisme résonne depuis la scène à la tablée des officiers et à la taverne. This was once a nice place to live. Et après le final triomphant de l'orchestre, les ours règneront à nouveau.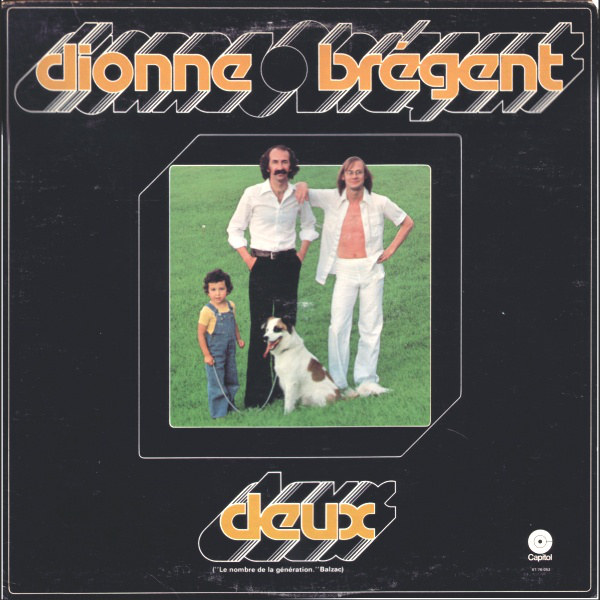 Dionne-Brégent
Deux
(Capitol Records)
Montréal, QC
Originally Released: 1977
From the invocation of Alexis Brien and Eddie Wagner:
(Translated by Alexis Brien)
Two, the number of the generation, the number of duality. Dionne-Brégent, a unique group in Québec's 1970s musical landscape, became prophets on their second record. The duo began by casting a spell through a long invocation reminiscent of foreign devotional music, like an Asian El Topo soundtracked by Tangerine Dream. Once under the charm of the initiation ritual, the flipside sucks listeners into the swirling synths of Brégent, backed up strongly and effortlessly by a variety of complex rhythms from Dionne. Alongside them comes an arrangement of brass, strings and choir vocals, adding finishing touches to the already wide spectrum of sounds and worldly instruments played by the pair of multi-instrumentalists. These elements combine to form a unique album in its own right. Two stars out of two.
De l'invocation d'Alexis Brien et Eddie Wagner :
Deux, le nombre de la génération, le nombre de la dualité. Dionne-Brégent, groupe unique dans le répertoire québécois des années 70, se font prophètes dans leur deuxième album. Le duo commence par nous envoûter dans une longue invocation aux accents rappelant autant de la musique de dévotion étrangère qu'une trame sonore d'un El Topo asiatique faite par Tangerine Dream. Sur la deuxième face, déjà charmés par le rituel d'initiation, vous êtes happés par toute la force des synthétiseurs tourbillonnants de Brégent si bien appuyés par une variété de rythmes complexes si aisément confectionnés par Dionne. Toute une brochette de collaborateurs vient encore rajouter de la couleur à la déjà très grande diversité de sons et d'instruments du monde joués par les deux multi-instrumentistes. Le tout forme un album unique se méritant deux étoiles sur deux.
Dionne-Brégent – Campus (extract)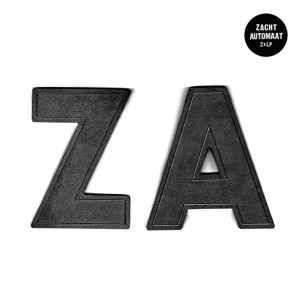 Zacht Automaat
Zacht Automaat
Toronto, ON
From the passing phrase of Javier Fuentes:
Walk through the luminescent sliding doors and feel the weight evaporate from your body. Step through the archives of time and look out at the glass walls that hold back the drifting stars. Notice the spectral starships crossing paths in the distant view. The cosmic residue of their flight path carries waves of sound as they intercept the room's speaker system. A digital screen scrolls like a conveyer belt filled with passing phrases, "Ancaster Heights", "The Smiling Wilderness", "Disturbed Ground'", the script runs endlessly. The words are given meaning as each wave grows to an audible strength. On the outside, the distant vessels can be seeing touching down near foreign embassies, welcomed by euphoric sounds. The speculation is confirmed. Our own takeoff has begun, bound for the farthest reaches of these celestial zones. Set yourself free and take in the spectacular view.
This collection is a bag of magic borrowed from the enchanted hands of a band that evades hyperbole. Veterans of the interstellar scene, Carl Didur and Michael McLean have parsed the cryptex of popular music and entered into a new dialogue as Zacht Automaat. Adopting new methods and strategies, they have sewn together opposing forces before pulling them apart again to see all the pieces in a different perspective.
Through three years and 11 albums, ZA have melted countless minds and challenged the strength of an equal number of hard drives. Running in at around 80 minutes, this monolithic double LP and bonus CD nevertheless stands in a much bigger pool of music that is no less crucial. Those lucky enough to still find copies of the early Medusa tapes should not resist the urge to grip. Each album is a new zone to explore and this release should be considered the official tour for prospective visitors. Many thanks are owed to Calico Corp. for giving these songs the treatment they deserve.
Depuis l'expression passagère de Javier Fuentes:
(Traduit par Jan Karza)
Procédez pas à pas par les portes coulissantes luminescentes et ressentez votre poids s'évaporer de votre corps. Parcourez les archives du temps et faites attention aux murs de verre qui retiennent les étoiles dérivantes. Remarquez les vaisseaux spectraux traversant ces sentiers dans le lointain. Le résidu cosmique de leur route de vol porte des vagues de son qui interceptent le système de haut-parleurs de la pièce. Un écran numerique se déroule comme une bande transporteuse remplie d'expressions passagères, "Ancaster Heights", "The Smiling Wilderness", "Disturbed Ground", le script court infiniment. Les mots acquièrent une signification aussitôt que chaque son grandit à une force audible. À l'extérieur, les vaisseaux lointains peuvent êtres vus atterrissant près des ambassades étrangères, accueillis par des sons euphoriques. La spéculation est confirmée. Notre propre décollage a commencé, entraîné vers des confins plus lointains de ces zones célestes. Libérez-vous et profitez de la vue spectaculaire.
Cette collection est un sac de magie emprunté des mains enchantées d'un band qui évite l'hyperbole. Les vétérans de la scène interstellaire, Carl Didur et Michael McLean ont analysé le cryptex de musique populaire et sont entrés dans un nouveau dialogue en tant que Zacht Automaat. adoptant de nouvelles méthodes et des stratégies, ils ont cousu ensemble des forces opposées les ont rédéfaites pour pouvoir voir tous les morceaux d'une perspective différente.
Pendant trois ans et 11 albums, ZA a fait fondre bon nombre d'esprits et a défié la force d'un autant bon nombre de disques durs. Courant jusu'aux alentours de 80 minutes, ce monolithique double LP et son CD bonus se situ quand même dans une bien plus grande piscine de musique qui n'en est pas moins essentielle. Ceux qui ont la chance de trouver des copies des premières cassettes de Medusa ne devraient pas réffreiner un besoin urgent de s'en saisir. Chaque album est une nouvelle zone à explorer et cette libération devrait être considérée comme le tour officiel pour les visiteurs potentiels. Mille mercis sont dus à la Calico Corp. pour offrir à ces chansons le traitement qu'elles méritent.
Zacht Automaat – Triumphant Bridge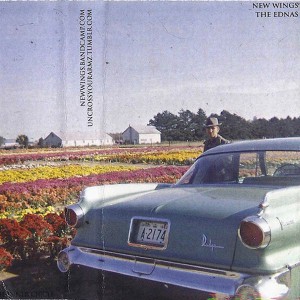 The Ednas // New Wings
Grounds Sits on Ground
Kitchener, ON // Waterloo, ON
From the feedback frenzy of Javier Fuentes:
This split tape features ecstatic fuzz and aerial themes pulled straight from the Mongolian wilderness of Kitchener/Waterloo. The Ednas emerge from desolate swamps of broken laptops, fighting back waves of content. Jekyll and Hyde vocals trade off between doom and despair while a parallel universe keeps Kevin Shields stuck in New York. To recover from the frenzy and feedback, one only needs to flip the tape for the instrumental musings of New Wings. Although they come from the same noisy birthplace, these guys have their sights set on a different set of constellations, somewhere beyond these salty skies.
De la frénésie de larsen de Javier Fuentes:
(Traduit par la Petite Ourse de Hugo Hyart-Dauvergne )
Cette cassette partagée offre du fuzz à l'extase et des thèmes aériens tous droits sortis de la Mongolie sauvage de Kitchener/Waterloo. Les Ednas émergent de marais désolés d'ordinateurs portables brisés en repoussant des vagues de contentement. Des voix à la Jekyll et Hyde oscillent entre désespoir et fatalité pendant qu'un univers parallèle retiens Kevin Shields à New-York. Pour se reposer de la frénésie et du larsen, il suffit simplement de retourner la cassette pour profiter des songeries de New Wings. Bien qu'ils viennent du même berceau tapageur, ces types ont le regard tourné vers d'autres constellations, quelque part au-delà de ces cieux salés.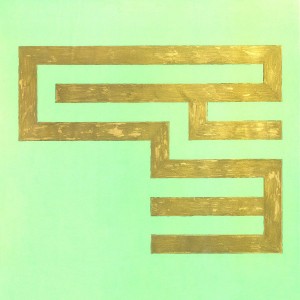 Yellowthief
Second Level Skills Vol. 1
Vancouver, BC
From the gorilla biscuits of Joe Smiglicki:
Vancouver's Yellowthief (guitarist Adam Flood and now ex-drummer Poib Fehr), spent countless hours crafting bloodcurdling encryptions of songs that question all reason. These are the type of tunes that make you wonder where your black leather gloves are. Flood's guitar cuts like precision medical devices used in the wrong hands, while Fehr sounds like an insane gorilla with sledgehammers. The duo has the skill, finesse, and brutality to showcase their love of free-jazz and extreme shredding on both sides of the wax.
Des biscuits pour gorille de Joe Smiglicki:
(Traduit par les gants de cuir noir de Stéphanie Trottier)
Le groupe vancouvérois Yellowthief, composé du guitariste Adam Flood et de l'ex-batteur Poib Fehr, a passé de nombreuses heures à chiffrer des chansons qui savent glacer le sang dans nos veines et qui nous font douter de notre raison. Le genre de chansons qui nous font chercher nos gants de cuir noir. La guitare de Flood tranche telle une lame de précision médicale tombée entre de mauvaises mains, tandis que Fehr donne l'impression qu'un gorille détraqué s'est emparé d'un marteau de forgeron. Le duo a assez d'habileté, de finesse et de brutalité pour démontrer son amour pour le jazz libre et le shredding extrême, et ce, des deux côtés de la médaille.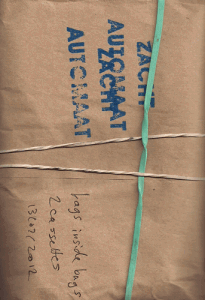 Zacht Automaat
Bags Inside Bags
(Self Released)
Toronto, ON

The depth of
Zacht Automaat's
bag of tricks seemingly knows no bounds, as evidenced by this lysergic whirligig of a double cassette. The Toronto-via-Hamilton-via-The Spaceways duo bent minds with their inaugural 2010-11 onslaught (seven original albums and a Beatles cover record) and have now drifted back into the cosmic consciousness with another hour-plus of mood-altering bubblegum. For
Bags Inside Bags
, the O.G. pairing of Ganesha-armed multi-instrumentalists Carl Didur and Michael McLean have enlisted Louis Percival (a.k.a. Broken Tree Fort a.k.a.
Onakabazien
) to man the traps, and Colin Fisher (one half of
NTW,NTF
) to lay down some skin-peeling sax. This monster release travels from kraut stomp to interstellar bliss-out with stops at the circus and of course a day-trip to
Canterbury
. For a deeper dip into the Automaat ouevre, check this in-depth and in-the-know
article
from the desk of Slim Twig.
[audio:http://weirdcanada.com/binary/Weird_Canada-Zacht_Automaat-Bags-Side_II.mp3|titles=Zacht Automaat – Side II] Zacht Automaat – Side II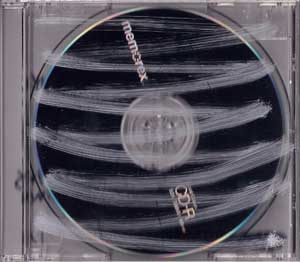 Crabe
(Self Released)
Montreal, QC

Crabe have unleashed a totally blasted and inexplicable artifact from the Montreal underground. Forging undefined links between Archimedean power pop and wasted
Ramones covers
, their unreadably-titled CDR gives the briefest glimpse into basemental prog conjured by the dialectically adventurous. Quintessentially bizarre. We're not even sure if this is
grippable
.
[audio:http://weirdcanada.com/wp-content/uploads/2012/04/01-Track-01.mp3|titles=Crabe – Alvin Pex] Crabe – Alvin Pex
[audio:http://weirdcanada.com/wp-content/uploads/2012/04/02-Track-02.mp3|titles=Crabe – I Want You Around (Ramones Cover)] Crabe – I Want You Around (Ramones Cover)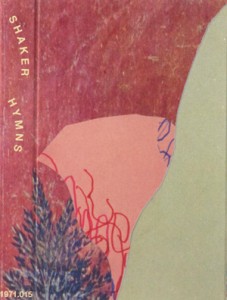 Shaker Hymns
Dub Sawyer EP
Montreal, QC

Imagine following that silly rabbit down a hole and never finding the bottom. A soundtrack to your descent may sound frightening but in fact, after about two minutes of free falling, a sense of peace licks your brain and you forget what it feels like to keep
two feet
on the ground. Shaker Hymns whoop and flip chords to penetrate typical guitar riffs for the ultimate in desert spy movie darkness. A voice squelches from behind a dune but the
bass 'n' drums
are your canteen of agua. Lifesavers in a strange place that leave you afraid but intrigued. A
plane in the sky
writes a message that reads: "keep going".
[audio:http://weirdcanada.com/wp-content/uploads/2011/12/Shaker-Hymns-Juanita.mp3|titles=Shaker Hymns – Juanita] Shaker Hymns – Juanita
[audio:http://weirdcanada.com/binary/Weird_Canada-Shaker_Hymns-Dub_Sawyer.mp3|titles=Shaker Hymns – Dub Sawyer] Shaker Hymns – Dub Sawyer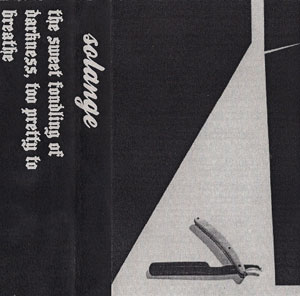 Solange
The Sweet Fondling Of Darkness,
Too Pretty To Breathe
Calgary, AB

This time-warped transmission from the
Watchtower Bible and Tract Society
drifts the listener deep into transoceanic distress. Sampledelic hydro vibes drenched in tape-warbled
basement prog
make for heavy loner moves in a cf. 2011 artifact of modern fringe. Solange's radiophonic workshop spins skyward as a cast of disembodied voices spin the
wheels of confusion
. Grip?
[audio:http://weirdcanada.com/wp-content/uploads/2011/11/Weird_Canada-Solange-murder-nutured-by-the-brittle-cold-teat-of-death.mp3|titles=] Solange – murder nutured by the brittle, cold teat of death
[audio:http://weirdcanada.com/binary/Weird_Canada-Solange-let_weeping_corpses_cry.mp3|titles=] Solange – let weeping corpses cry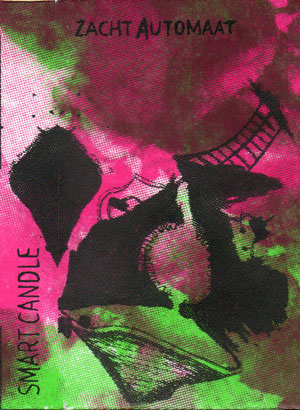 Zacht Automaat
Smart Candle
(Medusa)
Toronto, ON

Dense, hallucinogenic migrations emenate from the spinning magnetic strips
tucked
inside Zacht Automaat's phased journey through pressure-wave manipulation. Each side is a colossal trip through transcended flares, beat cut-ups, major-key Kraut drones, and swathes of
library dramatics
. The tape defies all classification and straddles a wicked line between beats/samples and live shredding. Completely unassuming, understated, and unforgettable, with an extra make 'em say un for the
unique packaging
. Must grip++
[audio:http://weirdcanada.com/binary/zachtautomatt-smart_candle-sideA.mp3|titles=Museum Robbery] Zacht Automatt – Museum Robbery
[audio:http://weirdcanada.com/binary/zachtautomatt-smart_candle-sideB.mp3|titles=Sterling's Over] Zacht Automatt – Sterling's Over
---