Tag: prairies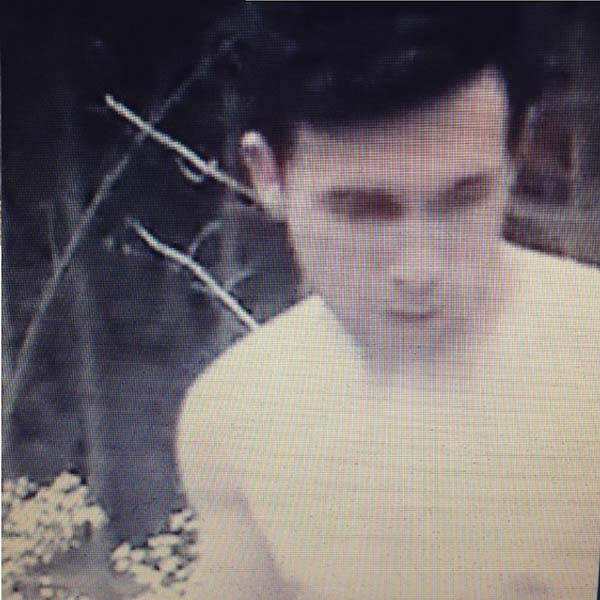 Alex Curtis
Sheer Curtain
(Self-Released)
La Ronge, SK
From the stop-start -isms of Joshua Robinson:
Icy wind and the whir of a stop-start motor on a frozen driveway. Broken is the one whose overtures are those of semi-northernly frigidity; intoned voices commixed to the point of spililng through the frosted windows of a basement too cold to keep itself warm. The yearning is obvious; spoken even. Pale blue eyes and the reckoning of humanity, fragile while loosening itself from the drapery of iconoclastic figures of the past. To breathe while sleeping is a gift, given that nihilism is the sad voyeur whose eyes frost the warm heart in the early dark of a prairie morning.
Des tressaillements de Joshua Robinson:
(Traduit par les yeux ni bleus ni pâles de Maya Keshav)
Le vent glacial et le ronronnement intermittent d'un moteur sur une allée gelée. Brisé est celui dont les ouvertures sont d'une frigidité quelque peu nordique, les voix qui s'élèvent se métissent jusqu'à ce qu'elles se renversent par les fenêtres givrées d'un sous-sol trop froid pour se garder au chaud. Le souhait est clair; même prononcé à voix haute. Les yeux bleus pâles et le jugement de l'humanité, fragile tout en se dénouant de la draperie des personnages iconoclastes du passé. Respirer en dormant, c'est un don, étant donné que le nihilisme est le voyeur triste, duquel les yeux gèlent le cœur chaud dans le noir de la prairie tôt le matin.
Alex Curtis – I Was A Bad Person Blues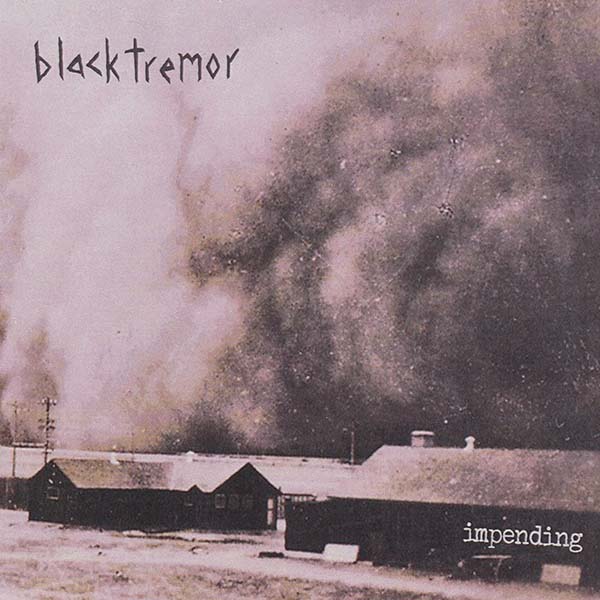 Black Tremor
Impending
(Self Released)
Saskatoon, SK
From the heavy, heavy light of Joshua Robinson:
Like older siblings, they are flame. Dancing at the mouth of the end of it all. Cracks in the welkin overhead; impending kismet. Noumena in mirrors. Siimilar yet singular, gaining reverence for a rapture forced rather than happened upon; conjured rather than readily given; spliced, destroyed and put back together again, all while calamity whispers unto itself that the break in the storm is the end of the beginning of the end. The blackening tremors below allude to the baser animism in us all; rattled, reckoned; the chasm is all that matters. We are all heavy in the light.
Par la lourde, lourde lumière de Joshua Robinson:
(Traduit par la tête animale d' Émily Traichel)
Comme les aînés de la famille, ils pètent le feu. Dansant là où la fin de tout débouche. Des fentes dans la voûte céleste; le destin imminent. Noumènes dans les miroirs. Semblables, mais singuliers, gagnant une révérence pour une extase forcée plutôt que tombée dessus; conjurée plutôt que donnée; épissée, détruite et à nouveau reconstruite, tandis que la calamité se chuchote que l'éclaircie après l'orage est la fin du début de la fin. Les tremblements noircissant d'en bas font allusion à l'animisme infâme à l'intérieur de nous tous; secoué, calculé; le gouffre est tout ce qui compte. Nous sommes tous lourd dans la lumière.
---