Tag: post-rock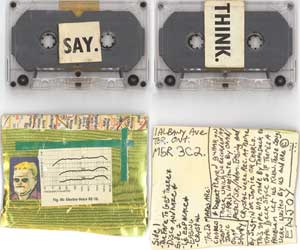 Do Make Say Think
Untitled
(Self Released)
Toronto, ON
Originally Released: 1995-1998?
From the Phil-Mode Squad of Christopher Bateman:
Visitors to Weird Canada being thwarted in our direction via CBC Radio 3's Searchlight contest may very well be aware of celebrated instrumental (decidedly not using the word post)-rock group Do Make Say Think. However, it's safe to say you've never seen or heard this. My bestfriendforlife Phil came across this cassette – a very early DMST demo tape – amid a giant collection of rap 12 inches in a Toronto Sally Anne. The cover art is home-made (decidedly not using the letters DIY), the liner-notes written in pen and 2 of the cassette's 5 songs have yet to see the light of the Internet until now. Rerecorded versions of the other 3 tracks eventually found their way onto the first DMST album, with one of the more notable differences being a freaky synth-out at either the tail end of "The Fare to Get There" or the beginning of "Disco and Haze". Grip.
De la brigade façon Phil de Christopher Bateman: (Traduit par Maya Keshav)
Ceux qui visitent Weird Canada grâce au concours Searchlight de CBC Radio 3 pourraient être conscients déjà du groupe instrumental célèbre (j'ai tellement pas envie d'utiliser le mot post)-rock Do Make Say Think. Quand même, on peut dire sans trop s'avancer que vous n'avez jamais vu ou entendu ceci. Mon meilleuramipourlavie a trouvé cette cassette — une des premières cassettes de démo DMST — parmi une énorme collection des 12" de rap dans une Armée du Salut à Toronto. La couverture est faite-maison (j'ai tellement pas envie d'utiliser les lettres DIY), les textes sur la jaquette sont écrit en stylo, et 2 des 5 chansons de la cassette n'a pas encore vu l'internet jusqu'à maintenant. Les reprises réenregistrées des 3 autres morceaux se sont enfin retrouvées dans le premier album DMST; une des différences les plus notables est la synthé-sortie à la fin de "The Fare to Get There" ainsi qu'au début de "Disco and Haze". Achetez.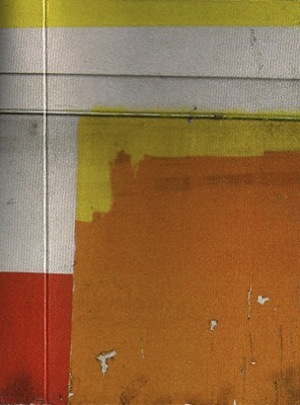 False Face
Lifeboat / Bad Coach / I Channel The Animals
Kingston, ON
From the flesh mask of Jesse Locke:
Kingston's six-string kill crew burst from the stabbin' cabin with axes at the ready, soundtracked by the three songs of this hair-raising c10. Sweating through a feverish brand of man-rock on the Albini axis, False Face blur wrists and whip necks in an overdriven bloodbath. Five-minute centerpiece "Bad Coach" is the calm before the shred-storm, amping up in intensity like a slasher clan stalking babe in the woods hitchhikers. If this quickie tape's any indication of the upcoming LP, prepare to be slayed.
Du masque en chair de Jesse Locke:
(Traduit par Maya Keshav)
Le gang d'assassins à six cordes de Kingston a surgi de la cabine de la mort avec les haches dans les mains, accompagné par la bande-son des trois chansons de ce c10 à faire dresser les cheveux sur la tête. En transpirant à travers un genre fiévreux d'homme-rock sur l'axe Albini, Falce Face brouillent les poignets et fouettes les cous dans un bain de sang surmultiplié. L'épicentre de cinq minutes, "Bad Coach", est le calme avant la tempête de shred, qui augmente en intensité comme un clan de tueurs qui traquent les auto-stoppeurs. Si cette petite cassette est la moindre indication du LP imminent, soyez prête à être tué.
[audio:http://weirdcanada.com/wp-content/uploads/2011/06/Weird_Canada-False_Face-01-Lifeboat.mp3|titles=False Face – Lifeboat] False Face – Lifeboat
[audio:http://weirdcanada.com/binary/Weird_Canada-False_Face-02-Bad-Coach.mp3|titles=False Face – Bad Coach] False Face – Bad Coach
[audio:http://weirdcanada.com/wp-content/uploads/2011/06/Weird_Canada-False_Face-03-I_Channel_The_Animals.mp3|titles=False Face – I Channel The Animals] False Face – I Channel The Animals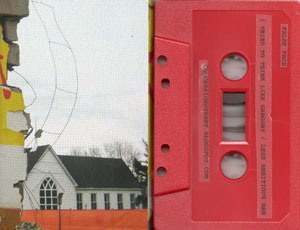 False Face
I Tried to Think Like Gaboury b/w Less Ambitious Man
(Self Released)
Kingston, ON
From the less ambitious man that is Aaron Levin:
Kingston's nihilist pop trio returns with another fantastic challenge to the art-rock consortium. Granulized beds of static carry their symphonic pop to unabridged heights, leaving the atonal guitar tomfoolery behind to deliver insane levels of cascading noise. They've once again skirted the unwieldily threat of identifiable genre and stayed true to their adjective hyperbole. Kingston, man!
De l'homme moins ambitieux qui est Aaron Levin: (Traduit par l'adjectif qui est Maya Keshav)
Le trio nihiliste-pop de Kingston retourne avec un autre défi fantastique pour le consortium d'art-rock. Les couches granulées de parasites transportent leur pop symphonique aux hauteurs intégrales, en dépassant les bêtises atonales de guitare pour produire les niveaux fous de cascades de noise. Une fois de plus, ils ont évité la menace encombrante de genre identifiable et ils sont restés fidèles à leur hyperbole adjectif. Kingston, coudonc!
False Face – Less Ambitious Man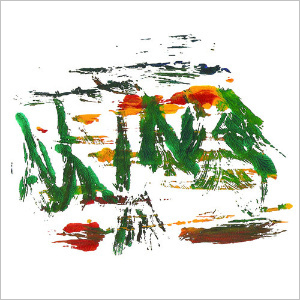 Aaron Levin
The Old Line is dense; a desolate bus-ride on the midnight express to nowhere, culminating in the heaviest, trance-inducing psychedelic yogi-chant ever documented. Gown, the solo project of Thurston Moore collaborator Andrew McGregor (now residing in Nova Scotia), is not your paltry foray into distorted minimalism. Having cut the fabric of space-time and emerged as its own cosmic entity, Gown self-assimilates the reverberations of our universe and rebroadcasts them as soundtracks to our imagination's self-deprecated autobiography. All the reverb-soaked, red-line meanderings underneath Andrew's atonal murmurs resonate with the basement of our psyche. It's challenging and absolutely impressive how deep The Old Line penetrates. I've spent three days with this record and I'm not yet ready for the world.
Aaron Levin:
(Traduit par les oreilles contentes de Maya Keshav)
The Old Line est dense; un trajet en autobus désolé sur l'express de minuit au n'importe où, en culminant au yogi-chant le plus lourd, psychédélique, et mettant-en-transe qui n'était jamais documenté. Gown, le projet solo d'Andrew MacGregor (qui réside maintenant en Nouvelle-Écosse), le collaborateur de Thurston moore, ce n'est pas ta tentative typique dérisoire au minimalisme déformé. Ayant coupé le tissu d'espace-temps et emergé comme sa propre entité cosmique, Gown assimilent les réverbérations de notre universe et les rediffusent commes les bandes-son de l'autobiographie autocritique de notre imagination. Tous les vagabondages trempé de réverbe et soulignés sous les murmures atonaux d'Andrew font écho chez le sous-sol de notre psyché. C'est exigeant et absolument impressionant les fonds auxquels The Old Line perce. J'ai passé trois jours avec cet enregistrement et j'suis pas encore prêt à regarder le monde en face.
---