Tag: pop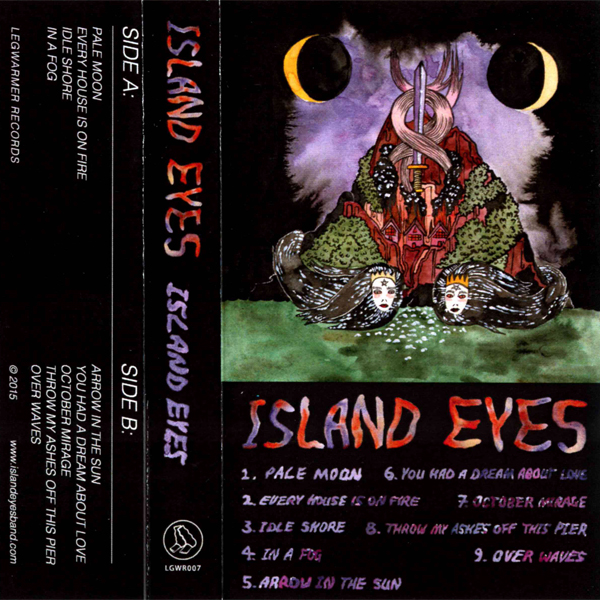 Island Eyes
Island Eyes
Victoria, BC
From the sea salt eyes of Johnnie Regalado:
These synths and drum machines have been programmed to love. The 1s and 0s migrate across the rolling drum lines, herded by delicately arranged strings. The engineer/composer of these whimsical songs has reinvented himself; his eyes now fully opened to the sea salt mist of island life. A seafaring cyborg who croons lullabies over the sound of a moored ship knocking against the dock. Gather round for the new era ballad.
Des yeux de sel marin de Johnnie Regalado:
(Traduit par les cornées brumeuses de Louis-Félix Pellerin de Chevigny)
Ces synthés et ces boîtes à rythmes ont été programmés pour aimer. Les mesures se succèdent et traversent des lignes de percussions naturelles, le tout suivi de cordes délicatement arrangées. L'ingénieur-compositeur de ces morceaux abracadabrants s'est réinventé; ses yeux maintenant totalement ouverts à la brume de sel marin de l'insularité. Un cyborg marin qui fredonne des berceuses au son des bateaux amarrés se heurtant au quai. Tous en cercle pour la ballade de la nouvelle ère.
Island Eyes – Every House Is On Fire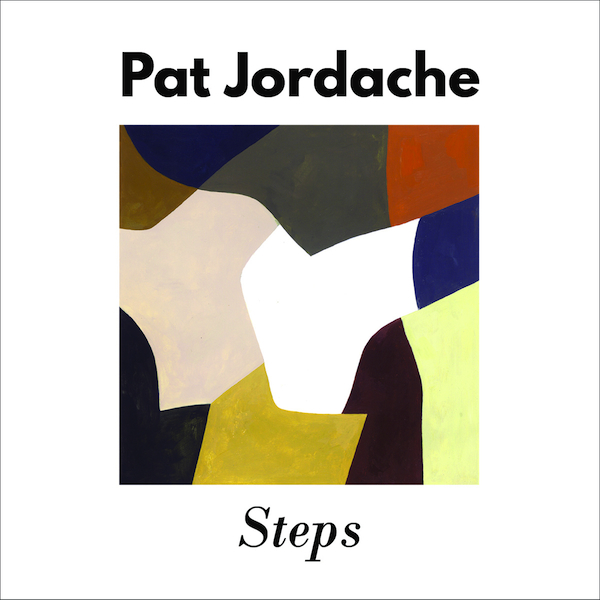 Pat Jordache
Steps
Montreal , QC
From the summer-pop vibes of Sara Bortolon-Vettor:
Dancing mania is precisely what happens when listening to Pat Jordache's Steps. We are invited to explore his world, a chaotic orchestral playground. Synths rise and fall like peaks and valleys. Guitars represent the sun and the groove guides us with commanding beats and luscious bass. The voice is always changing, representing characters who carry the album's narrative – a pursuit for utopia. Do we watch the flowers grow or do we move to oil city? What is your paradise?
Des ondes de pop estivale de Sara Bortolon-Vettor:
(Traduit par les glaçons en sueur de Julie Mayer)
La manie dansante est précisément ce qui se passe lorsqu'on écoute Steps de Pat Jordache. On est invité à explorer son monde : un terrain de jeu orchestral et chaotique. Les synthés montent et descendent comme monts et vallées. Les guitares représentent le soleil et le groove nous guide d'un rythme ferme et d'une basse aguicheuse. La voix de l'artiste ne cesse de changer afin de représenter les personnages qui portent le récit de l'album : la poursuite de l'utopie. Regardons-nous les fleurs pousser ou déménageons-nous vers pétroville? Quel est votre paradis?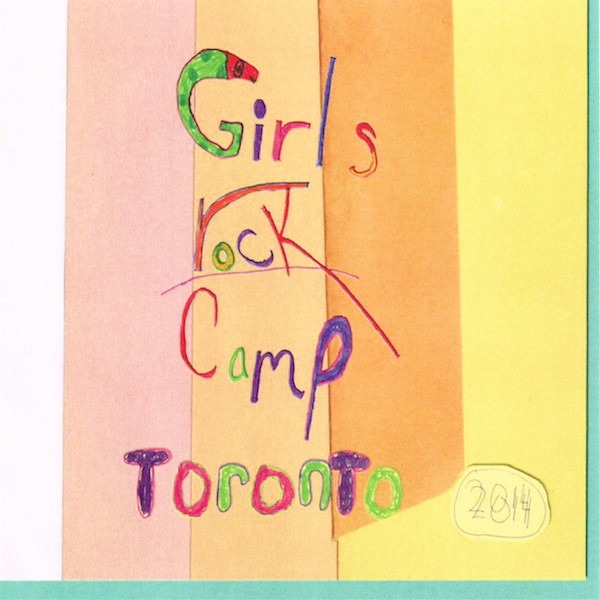 Various Artists
Girls Rock Camp Toronto – 2014
Toronto, ON
From the gushing dopamine levels of Sara Bortolon-Vettor:
Girls Rock Camp Toronto is a non-profit community organization empowering young women to play rock music. Their 2014 Compilation CD features a new kind of pop music: a fresh perspective from the voices of girls. It is genuine, fun, honest and quirky – there's nothing jaded about it. A spectacle of talents, diverse genres and instrumentations with all songs written and performed entirely by girls. The compilation includes 11 tracks highlighting the broad scope of songwriting and playing from Meteor Season's rock-pop gem, "Coming Your Way" to #pandabandits' punk-rocker, "The Great Release." To hear how this new pop will grow is worth the anticipation.
Des niveaux de dopamine débordants de Sara Bortolon-Vettor:
(Traduit par les terrasses caféïnées de Marie-Pier Chevrier)
Girls Rock Camp Toronto est un organisme communautaire à but non lucratif qui encourage les jeunes femmes à jouer de la musique rock. Leur CD Compilation 2014 met en valeur un nouveau style de musique pop de la perspective rafraîchissante des voix des filles. Authentique, ludique et farfelu, on n'y trouve absolument rien de réchauffé. Le tout, entièrement écrit et interprété par des filles, explore différents genres et instrumentations. L'album comprend 11 pistes qui dévoilent une vaste étendue d'écriture et d'interprétation, du bijou pop-rock « Coming Your Way » de Meteor Season au punk-rock « The Great Release » des #pandabandits. L'écoute patiente de l'évolution de cette nouvelle pop en vaudra certainement l'attente.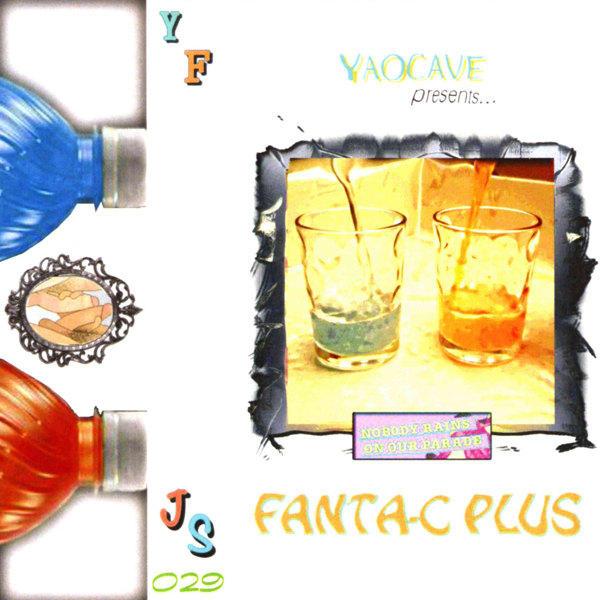 Yàocavé
Fanta-C Plus
Montréal, QC
From the psychedelic sweet dreams of Johnnie Regalado:
Please standby as we upload a more youthful consciousness. Spectral-audio analysis completed: time to dance. Fanta-C Plus foams with the playful intensity of a pop rocks and cola super sugar high. These songs transition like a channel surf across the spectrum of psychedelic sweet dreams. A sonic journey for your eyes, a visual voyage for your ears; each track possesses its own gravitational grip that flexes your eardrums further from the sun and closer to blissful madness.
Des beaux rêves psychédéliques de Johnnie Regalado:
(Traduit par Mylene LSD Quevillon)
Veuillez patienter pendant que nous téléchargeons une plus grande conscience juvénile. Analyse sonore spectrale terminée : dansons. Fanta-C Plus pétille avec l'intensité ludique d'un pop rocks et d'un cola super sucré. Ces chansons s'enchaînent telle une séance de zapping à travers une multitude de beaux rêves psychédéliques. Une incursion acoustique oculaire, un voyage visuel auditif; chaque piste musicale possède sa propre emprise gravitationnelle qui éloigne votre tympan du soleil et le rapproche d'une bienheureuse démence.
Yàocavé – MIDNITE CLUB 2 (FT. TALIA BOGUSKI)
Yàocavé – RIVERDALE HIGH SCHOOL (FT. MICHAEL STOKES)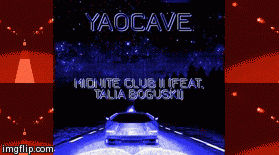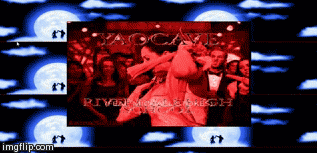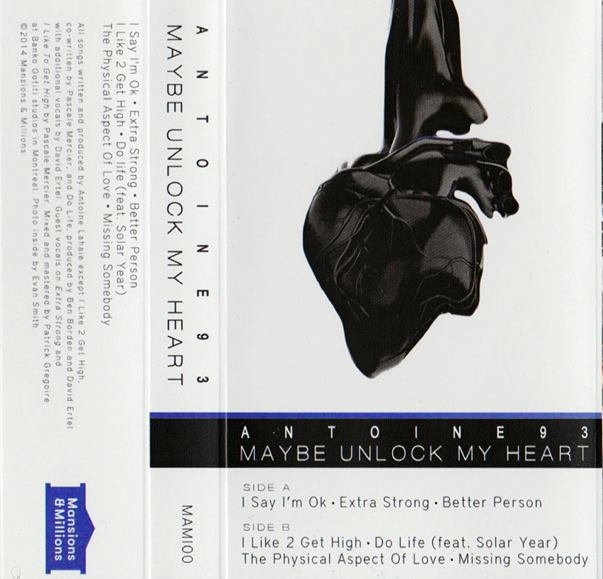 Antoine93
Maybe Unlock My Heart
Montréal, QC
From the (un)locked heart of Cassilou Landra:
One of the more interesting developments in 2014 was the rise of London label PC Music. Taking equal cues from mainstream pop (Carly Rae Jepsen, Calvin Harris), 20th century contemporary classical (Morton Feldman, Contan Noncarrow), and contemporary electronic music (Hudson Mohawke, Night Slugs), their unique brand of experimental pop resonated and polarized listeners enough to suggest a sea change in the way experimental and pop music is combined and digested.
A key player in Canada's pop renaissance is Montreal-based Antoine93. In a new joint venture with industry bigwigs Mansions and Millions and Summer Cool Music, Antoine fuses his love of Celine Dion and some darker strains of electronic club music into a blackened but never burnt, smooth smoke of emotional turmoil; like soothing aloe vera on charred skin. The songwriting flaunts naked emotion and balladry influence without falling to MOR slop, sounding a lot like the way people wish Sam Smith sounded. Minimal club atmospherics, jagged rhythms, and angular cut-up vocals dominate many tracks but seek to serve a greater purpose than just texture. It seems like those wordless oohs and aahs are really just the words that need to be said to the ones you love, but can't. By revealing so much of himself, Antoine serves to remind us of the things we wished we yelled to our lovers as they left our sides. But it's just a little too late.
Du cœur (dé)verrouillé de Cassilou Landra:
(Des yeux vera de flora aloe hammond)
La montée du label londonien PC Music a été un des développements musicaux les plus intéressants de 2014. S'inspirant à parts égales de la pop mainstream (Carly Rae Jepsen, Calvin Harris), de la musique classique contemporaine du 20e siècle (Morton Feldman, Contan Noncarrow), et de la musique électronique contemporaine (Hudson Mohawke, Night Slugs), leur marque unique de pop expérimentale a suffisamment résonné et polarisé leur audience pour suggérer un changement radical en ce qui concerne la façon dont musiques expérimentales et pop sont combinées et digérées.
Le montréalais Antoine93 est un acteur important dans la renaissance pop canadienne. Dans une nouvelle aventure conjointe avec les gros bonnets de l'industrie Mansions and Millions et Summer Cool Music, Antoine fusionne son amour pour Céline Dion et pour certains courants obscurs de musique club électronique en une douce fumée —noircie, mais jamais brûlée— d'agitations émotionnelles; pareil à un aloe vera apaisant sur de la peau calcinée. La composition musicale exhibe émotions pures et influences de ballade sans échouer à suggérer une esquisse brouillonne de musique de variété. Antoine 93 ressemble énormément à ce qui semble manquer au son de Sam Smith. Atmosphères de clubs de minimale, rythmes déchiquetés et coupures angulaires dominent de nombreux morceaux, mais cherchent à atteindre un but plus élevé qu'une simple texture sonore. Ces oohs et aahs silencieux sont juste les mots que l'on a besoin de dire à ceux qu'on aime, mais qu'on garde en soi. En révélant une si grande part de lui-même, Antoine nous rappelle l'existence des phrases que l'on aurait aimé crier à nos amants alors qu'ils nous abandonnaient. Mais il est juste un peu trop tard.
Antoine93 – Do Life (feat. Solar Year)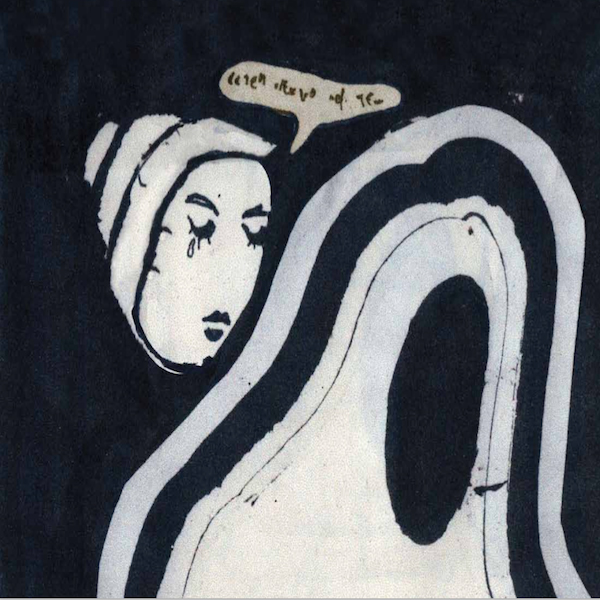 Doldrums
The Air Conditioned Nightmare
Montreal, QC
From the hotfooted dances of Mike Roy:
Slowly chugging along the conveyor belt, you are neatly packaged and placed inside your own version of the American Dream™. All is gleaming, shiny and wholesome – but something sinister is lurking beneath the surface. Domestic bliss. Mundane conversations. The conveyor belt contorts and transforms into a Mobius strip. The sirens signal that something is wrong. The electricity pulsates through you, but the noise grows louder until everything halts. But really, nothing stopped – it was all just a beautiful, air-conditioned nightmare.
Du pas de danse accéléré de Mike Roy:
(Traduit à la chaîne par Nicolas Coutlée)
Circulant au ralenti sur le convoyeur, vous êtes soigneusement emballé et placé dans votre propre version du Rêve américain™. Tout est brillant, reluisant, sain – mais quelque chose de sinistre se cache sous la surface. Bonheur domestique. Conversations banales. Le convoyeur se contorsionne et devient ruban de Möbius. Les sirènes hurlent, quelque chose ne tourne pas rond. Mais alors que l'électricité vous traverse et que le vacarme devient insupportable, tout prend fin. Or rien ne s'est arrêté – tout ça n'était qu'un merveilleux cauchemar climatisé.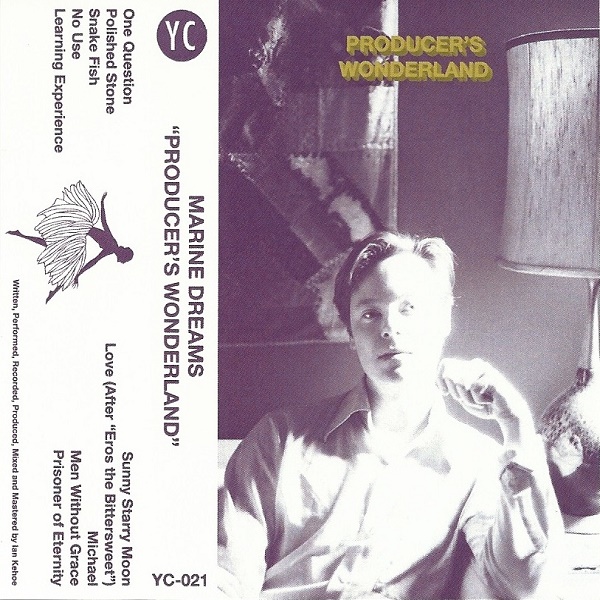 Marine Dreams
Producer's Wonderland
Toronto, ON
From the Producer's Wonderland of Scott Brown:
Setting can be as inspirational as feeling or experience. The work space, that destination of focus and solitude is invaluable: Be it studio, salon, atelier, or producer's wonderland. Marine Dreams has become a project isolated in production and creation, but illuminated by outward vision. Soft strummed songs of love and life earnestly delivered by a basement crooner. Ian Kehoe lays his heart of gold bare on a thrift store sleeve.
En direct du Producer's Wonderland de Scott Brown:
(Traduit par la plume de Valérie Goulet Talbot)
L'environnement peut être aussi inspirant qu'une émotion ou une expérience. L'espace de travail; cette destination où la concentration et la solitude sont si précieuses, que ce soit au studio, au salon, à l'atelier ou au Producer's Wonderland. Marine Dreams est devenu un projet isolé dans sa production et sa création, mais illuminé par une vision extérieure. Un doux grattement mélodique sur l'amour et la vie livré dans la sincérité par un crooner de sous-sol, Ian Kehoe met son coeur d'or à nu sur sa manche d'occasion.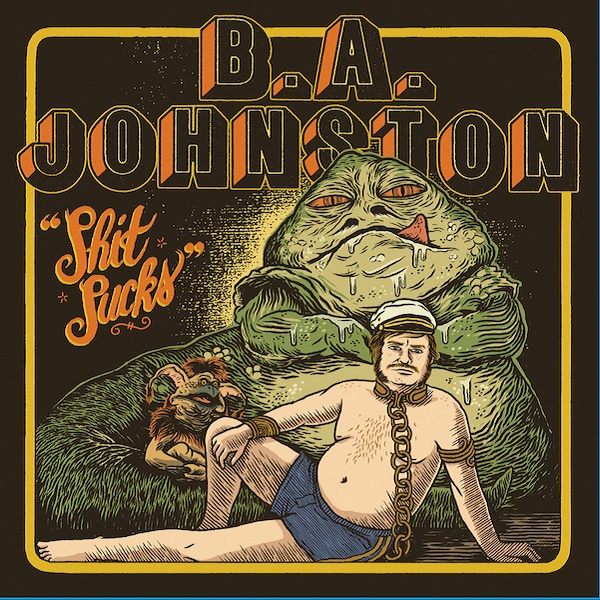 B.A. Johnston
Shit Sucks
Barrie, ON
From the very, very broke Mike Roy:
If you're familiar with the gospel according to B.A., then you already know what's in store for Shit Sucks. His tenth record utilizes simple acoustics and 8-bit blips circa 1982 to help you realize there's nothing wrong with buying the no-name brand of chips. The universals about shitty cats, skinny jeans, Fort Mac and drinking on your parents' dime are all too real, and not just because I had my mom wire me $20 last week so I could go to the bar. Long live King B.A. as he adds another jewel into his BK Crown.
Du très, très paumé Mike Roy:
(Traduit par Jessica Grenier)
Si tu connais déjà l'évangile selon B.A., tu sais ce que Shit Sucks te réserve. Son dixième enregistrement utilise une acoustique simple et des sons 8 bits sortis directement de 1982 pour te montrer qu'au fond, c'est correct d'acheter des chips No Name. L'universalité des chats merdiques, du Fort Mac, des skinny jeans et des bières achetées sur le bras des parents n'est que trop réelle – et je ne dis pas ça parce que j'ai demandé à ma mère de me virer 20 $ la semaine passée pour pouvoir aller au bar. Longue vie à B.A., le roi qui ajoute ici un autre joyau à sa couronne.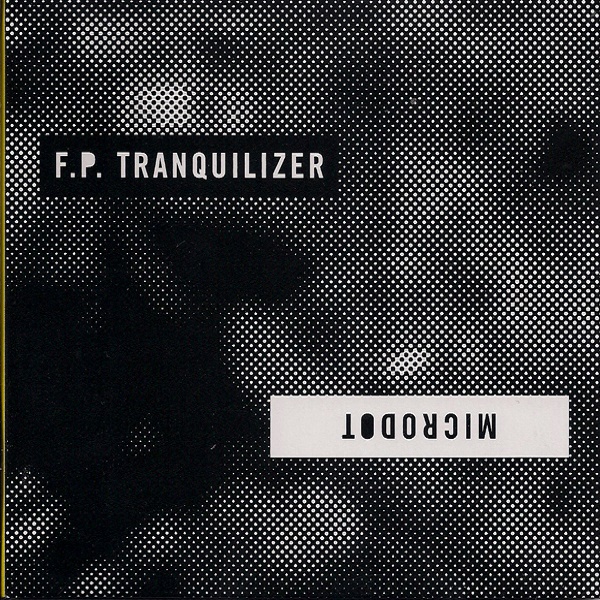 F.P. Tranquilizer // Microdot
Split
Winnipeg, MB
From the crispiness of Jesse Locke:
The flanged mind of Winnipeg's Bill Northcott gets its due with this discographical split from his electro-fried solo guise F.P. Tranquilizer and perpetually bummed pedal jammers Microdot. Life in the hairy prairies is immortalized in these anthems to payday, broken down cars, and fantasies of leaving the big city behind. Recommended if you dig Dino Jr at their slackest or the gentlemanly moves of Damon Edge.
De la croustillance de Jesse Locke:
(Traduit par le sourcil arqué de Jessica Grenier)
L'esprit flangé de Bill Northcott, de Winnipeg, reçoit précisément ce qu'il mérite avec ce split de son alter ego électro/électrifiant F.P. Tranquilizer et des musiciens constamment déprimés de Microdot. La vie dans les prairies pouilleuses est immortalisée par ces hymnes au jour de paye, aux pannes d'autos et aux rêves de quitter la grande ville un jour. À écouter, surtout si on aime la nonchalance de Dino Jr ou le côté gentleman de Damon Edge.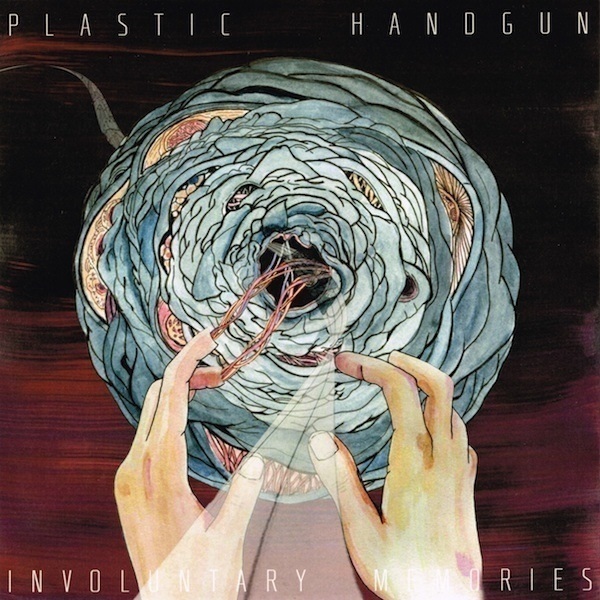 Plastic Handgun
Involuntary Memories
(Self-Released)
Toronto, ON
From the REM sleep of Sara Bortolon-Vettor:
Dreams collide with reality in united pleasure as momentous occasions of the past tickle present thought. Paths cross and fresh roads are carved. Curious minds crave discovery of the unknown! But is this real? Recollections transform into experimental orchestrations of electronic-surreality. Recorded and produced by Mark Di Giovanni over a four-month period, Involuntary Memories is the first release from Toronto's experimental, dreamy post-rock project, Plastic Handgun.
Du sommeil paradoxal de Sara Bortolon-Vettor:
(Traduit par les paupières lourdes de Jessica Grenier)
Le rêve rencontre la réalité dans un élan de plaisir réciproque occasionné par l'union de pensées actuelles et d'occasions mémorables passées. Des chemins se croisent; de nouvelles routes se creusent : mais est-ce bien réel? Des souvenirs deviennent une orchestration expérimentale électronique irréelle. Involuntary Memories, le premier album de Plastic Handgun, ce projet de rêverie expérimentale post-rock de Toronto, a été enregistré et produit par Mark Di Giovanni sur une période de quatre mois.
---