Tag: pop
Dead Beat Poet Society
Induction
(Self Released)
Sackville, NB
From the Dead Beat mind of Laura Stanley:
Captains! my Captains! our fearful trip has just begun. We're drunk and high, lost in the perpetual agitation brought on by our responsibilities. We're generation Y warriors, wool pulled over our eyes, pretending everything's alright. Our yawp is not savage, but pointed, and matches the fire in our restless bones.
Walk the path where Kay Moon and Zakary Slax stand. Energized and alert.
De l'esprit irresponsable de Laura Stanley:
(Traduit par Aliké Harel)
Ô, Capitaines! Mes capitaines! Notre voyage effroyable ne fait que commencer. Soûls, nous planons, perdus dans le tumulte perpétuel entretenu par nos responsabilités. Nous sommes les guerriers de la génération Y, au regard masqué d'un lainage, affectant un air béat. Notre cri n'est pas sauvage, mais ciselé et aux couleurs du feu, fébrile jusqu'à la moelle. Prenez le chemin où se tiennent Kay Moon et Zakary Slax. D'aplomb et alerte.
Dead Beat Poet Society – Coming of the Age
L CON
The Distance of the Moon
(Self Released)
Toronto, ON
From the celestial chatter of Mark Anthony Brennan:
This is about distance. In the distance between any two objects there is space. Space is eternal. You can never get rid of it. You cannot fill it because space will always surround any object you place in it. Work with it, don't ignore it or pretend it isn't there. Music exists as much in the empty air as in the sound waves that travel through it. Rejoice in the distance. Listen to the spaces in between.
Par le bavardage célestial de Mark Anthony Brennan:
(Traduit par les synapses intersidéraux d' Émily Traichel)
Il s'agit de la distance. Dans la distance entre n'importe quelle paire d'objets, il y a de l'espace. L'espace est éternel. On ne peut jamais s'en débarrasser. On ne peut le remplir, car l'espace entourera toujours tout objet que l'on y place. Composez avec, ne l'ignorez pas et ne prétendez pas qu'il n'est pas là. La musique existe autant dans l'air vide que dans les ondes sonores qui voyagent à travers. Réjouissez-vous de la distance. Écoutez les espaces qui s'y figurent.
L CON – The Distance of the Moon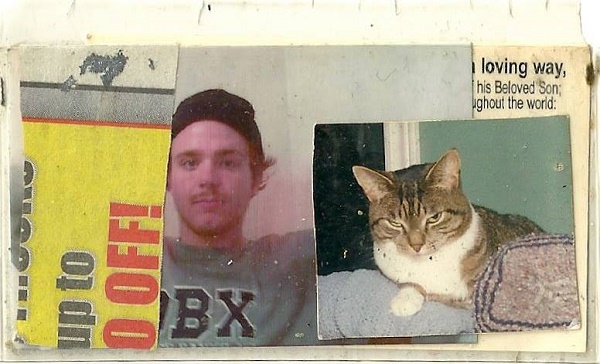 kurt
soft things
(Self-Released)
NFLD
From the cluttered desk of Katie Jensen:
Maybe water will fix everything that's wrong with you. Tighten your internal gears, shift the abstract thoughts, make you loveable. Underneath the surface, your limbs resemble fat peach stems green enough to bend in half.
You swipe your fingers, shooing away bubbles and resisting fluid friction. A fight you can win by yanking out the plug; a fantasy that doesn't translate to dry land.
Deprived of gravity's mulish tug, your face falls like magnetic alphabets slipping from a refrigerator. Plunk, plunk, plunk. They don't spell anything when they hit the ground, just a preschool jumble of half-articulated ideas.
Du bureau encombré de Katie Jensen:
(Traduit par la perspective enfantine de Mackenzie Smedmor)
Peut-être que l'eau réparera tout ce qui ne va pas chez toi; resserrer les engrenages internes, décaler les pensées abstraites, te rendre facile à aimer. Sous la surface, tes membres ressemblent de grosses tiges de pêche vertes que l'on pourrait facilement plier en deux.
Du bout des doigts, tu chasses les bulles et le fluide de friction qui résiste. Une lutte que tu peux gagner en arrachant le bouchon; une fantaisie que la terre ferme ne peut traduire.
Privé de la poigne entêtée de la gravité, ton visage tombe comme des lettres d'alphabet magnétiques glissant d'un frigo. Plouk, plouk, plouk. Elles n'épellent aucun mot en tombant sur le sol; rien qu'un méli-mélo préscolaire d'idées à demi-articulées.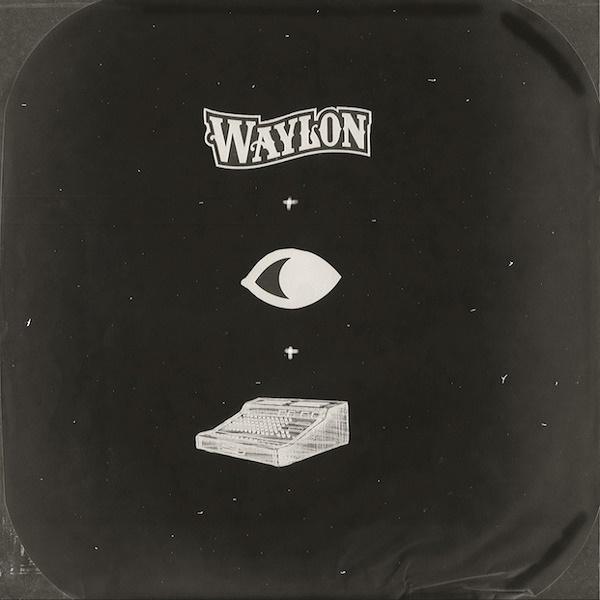 Pee Wee
Tingles
(Self-Released)
Montreal, QC
From the faded shoulder of Katie Jensen:
A shuffling drumbeat echoes the long walk home from school: lazy, fawn-coloured motes drifting diagonally, warm grey rubber smacking down onto dimpled concrete. Each hesitant smile is coloured with the blush of tiny achievements, hoarded in lint-lined, triangular pockets: a creased paper fortune teller, a geometric knob of Pink Pearl, a flat rectangle of tropical gum gnawed into a dented wedge of jaw-achingly sweet rubber. Memories fade like milky water.
De l'épaule délavée de Katie Jensen:
(Traduit par le kit de géométrie incomplet de Julie Mayer)
Après l'école, un battement de tambour à l'allure traînante se répercute sur la longue marche du retour chez soi : de petites particules couleur fauve flottent paresseusement en diagonale, du caoutchouc gris et chaud s'écrase sur du béton alvéolé. Chaque sourire hésitant est teinté du rosissement qui vient avec les petits trophées amassés dans des poches triangulaires doublées de peluche : un coin-coin froissé, un bout d'efface Pink Pearl de forme géométrique, une tablette de gomme à saveur tropicale grugée dans une cale dentée de gomme à mâcher dont le goût sucré donne mal aux dents. Les souvenirs s'effacent comme de l'eau laiteuse.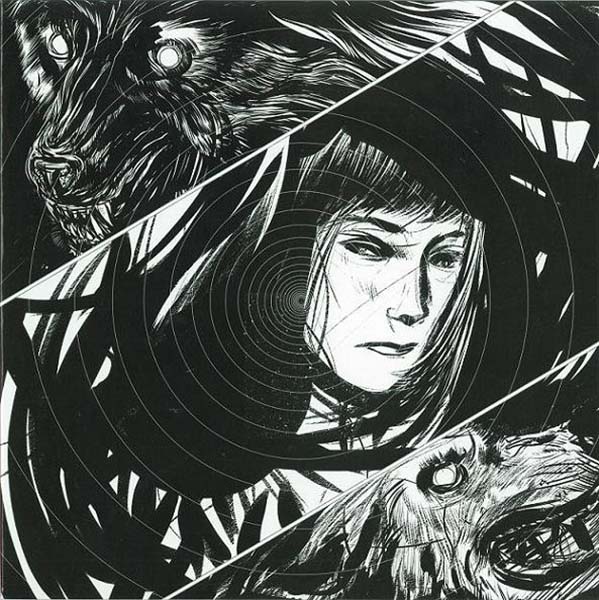 Terra
Couldn't Save This
Medicine Hat, AB
From the therapeutic helmet of Trevor Angst:
A herald abdicates his duties to become a harbinger. He gives an exit speech of honest introspection and narrates his inner conflicts to the hearkening convergence of the rank and file. His oratory is tonally commanding and it's mastered with a silver tongue. People discern the vocalized afflictions. It is sheathed like a cupped mic to make a bull horned public address of incurable conditions.
Du casque thérapeutique de Trevor Angst:
(Traduit par le clavier post-numérique de Mackenzie Smedmor)
Un héraut renonce à ses responsabilités afin de devenir un annonciateur. Il tient un discours de sortie d'une honnête introspection et narre ses conflits internes jusqu'à la convergence prêtant l'oreille du rang et du fichier. Son oratoire adopte un ton autoritaire et est maîtrisé avec une grande éloquence. Les gens distinguent les afflictions vocalisées. C'est recouvert comme un microphone enveloppé pour faire une allocution publique audacieuse à conditions irrémédiables.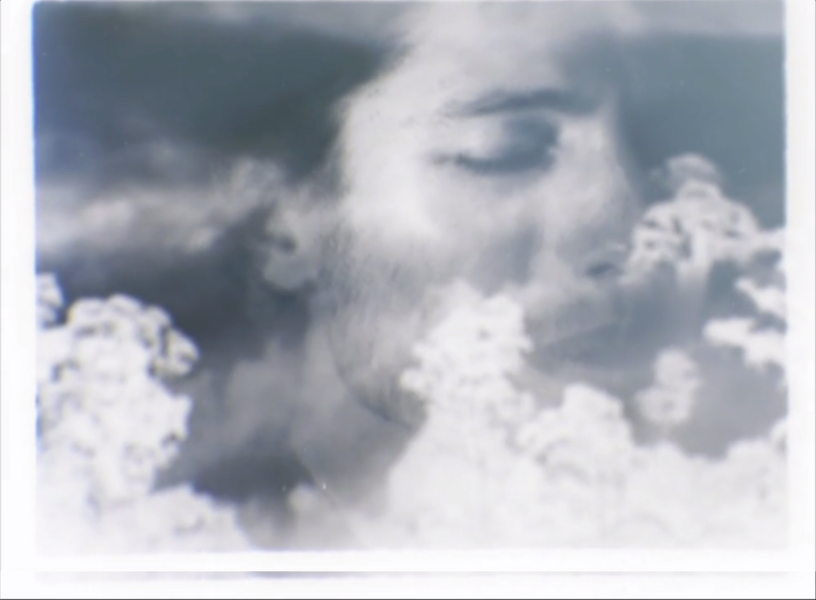 Robert Loveless and the Loveland Band
Go Beyond
(dir. Erin McDonald)
Halifax, NS
From the ebb of Brennan McCracken:
"Go beyond" urges Robert Loveless. Go beyond— permission given to feel, to get lost in Erin McDonald's doubly-exposed reels, to let yourself move a little in this band's glorious ebb and flow. Go beyond— a willing to do something, make something, fill up the time while it's here. Go beyond— an invitation to pass through the fog toward dawn.
Du flux et reflux de Brennan McCracken:
(Traduit par la double exposition de Virginie Langlois)
"Go beyond", aller au-delà : c'est ce que Robert Loveless nous exhorte à faire. Aller au-delà, comme une autorisation qui nous serait donnée de ressentir, de se perdre dans les bandes de films doublements exposées d'Erin McDonald, de se laisser dériver au rythme du flux et du reflux de ce groupe. Aller au-delà, comme une volonté de faire quelque chose, d'occuper son temps pendant que c'est encore possible. Aller au-delà, comme une invitation à traverser le brouillard pour atteindre l'aube.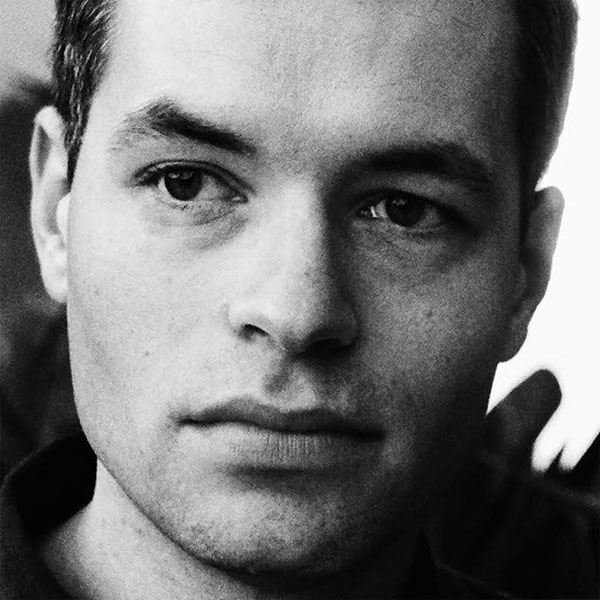 Nicholas Krgovich
On Sunset
Vancouver, BC
From behind the steering wheel of Stefana Fratila:
Top-down, see him drive-by wearing all-white. Just a moving speck on these starry hills, fingers swimming in the glove compartment. Percussion nips at his ears like little laughing Hollywood spirits, strings swelling at the same rate of his heart cracking: "you must know that I don't want to just watch the wheels go round, yeaah!" The sun has set and he rolls into the backlot. Wrap your hands with this silk, breaking out of this scenery as your own heart weakly speaks, repeats: "makes me feel like going home / under a low-slung moon's soft glow". Hold your torches high, it's Oscar Night.
Depuis l'arrière du volant de Stefana Fratila:
(Traduit par le pare-brise déglingué de Julie Mayer)
Regardez-le passer près de vous, la capote abaissée, tout de blanc vêtu. Juste un petit point qui bouge sur ces collines étoilées et dont les doigts nagent dans la boîte à gants. Les percussions mordillent ses oreilles tels de petits esprits rieurs hollywoodiens, les cordes se gonflent au même rythme que son cœur craqué : « you must know that I don't want to just watch the wheels go round, yeaah ! » Le soleil s'est couché et il roule vers le backlot (N.d.T. : zone adjacente du studio de cinéma destinée au tournage extérieur). Enveloppez vos mains dans cette soie et émergez de ce décor, alors que votre cœur parle tout bas, répète : « makes me feel like going home / under a low-slung moon's soft glow ». Tenez vos lampes de poche bien haut; c'est la soirée des Oscars.
Nicholas Krgovich – Along the PCH on Oscar Night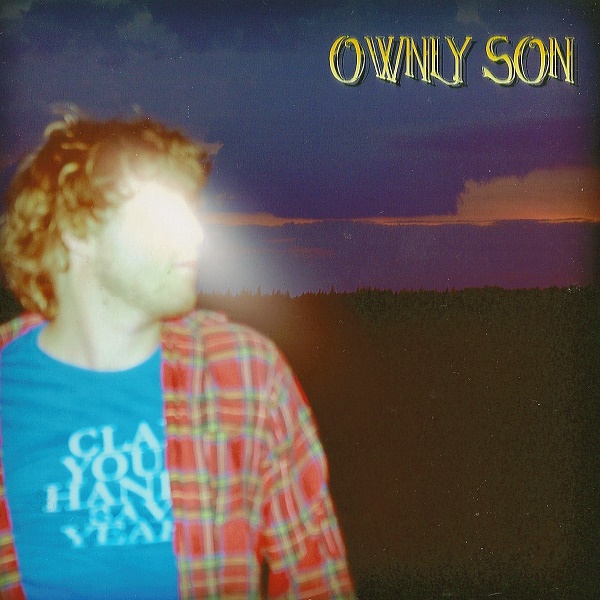 Ownly Son
Ownly Son
(Self-Released)
Dartmouth, NS
From the summertime isolation of Justin Crowe:
Expressively layered and hook-driven are the sounds of Ownly Son, a single-person project tucked away across the dark waters of Halifax. Home-recorded and creatively assembled with crafty percussion and ethereal harmonies, the music coasts along as the multiple sounds feed our ears. Every listen becomes a scavenger hunt of finding different things hidden the first time. Every tool used here is for great effect and exposes the music in a bright and bold light.
De l'isolement estival de Justin Crowe:
(Traduit par le jardin de pleurs de Julie Mayer)
Les sons accrocheurs de Ownly Son, un projet solo cantonné de l'autre côté des eaux sombres de Halifax, sont dotés d'une couche d'expressivité. La musique, enregistrement maison et montage créatif formé de percussions astucieuses et d'harmonies éthérées, suit la côte tandis que des sons multiples régalent nos oreilles. Chaque écoute se transforme en chasse au trésor afin de trouver différentes choses passées inaperçues au premier abord. Chaque outil utilisé dans l'album sert à faire de l'effet et expose la musique sous une lumière vive et crue.
Ownly Son – Push For The Change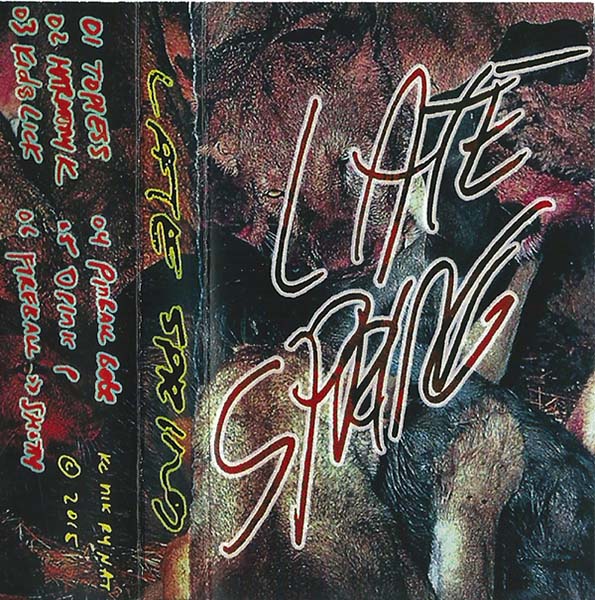 Late Spring
Late Spring
(Self Released)
Vancouver, BC
From the spinning mind of Laura Stanley:
When spring arrives late, winter still circling, a sense of longing becomes unbearable. This yearning is caught up in the mire of Late Spring. As the EP progresses, the questions asked and experiences given allow the band to hear the snow melting. A toughness has grown to take on summer's maturity.
De l'esprit bouillonnant appartenant à Laura Stanley:
(Traduit par Mylène Quevillon)
Lorsque le printemps est tardif, et que l'hiver n'en finit plus de finir, l'attente devient insoutenable. Cette aspiration est enlisée dans la fange de Late Spring. Au fur et à mesure de l'avancement de l'EP, les questions posées et les aventures vécues permettent au groupe d'entendre la neige fondre. Une force s'est développée permettant de capturer la maturité estivale.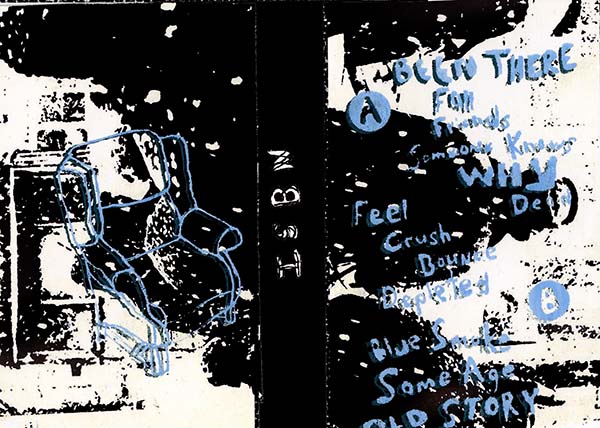 ISBN
Grimmed Out
(Self Released)
Halifax, NS
From the mild surprise of Ezra Lipton:
The new 14-song cassette from ISBN is complete with their catchy-balanced-blended sound. Their balance lies in the punchy bass and responsive drums that form the melody, and construct a foundation for the scratchy exploratory twangings of Dave Burns' guitar which fills in the rest of the sound spectrum. The existential lyrics of Luke Langille are clean and clear. Songs such as "Feel" contain honest, depressive lyrics, but when matched with melody, they create an uplifting, foot-stomping tune that will hurl itself into your memory vaults. Building and maintaining, stopping, and reapplying ensue through their audible expositions, developing a compelling 33 minute release.
De la surprise quelque peu surprenante d'Ezra Lipton:
(Traduit par l'expression légèrement stupéfaite de Louis-Félix Pellerin de Chevigny)
La nouvelle cassette de 14 morceaux d'ISBN s'harmonise avec leur musique entrainante et mélangée, mais équilibrée. Cet équilibre se trouve dans la mélodie formée par une basse dynamique et une batterie réactive; les fondements pour le grattage exploratoire de la guitare de Dave Burns, qui remplit le reste du spectre sonore. Les paroles existentielles de Luke Langille sont nettes et précises. Des morceaux comme « Feel » contiennent des paroles honnêtes et déprimantes qui, une fois couplées à la mélodie, garrochent dans la voûte de tes souvenirs une chanson inspirante qui te fera taper du pied. Construction, poursuite, arrêt et reprise naissent de ces expositions sonores, produisant un album captivant de 33 minutes.
---