Tag: pop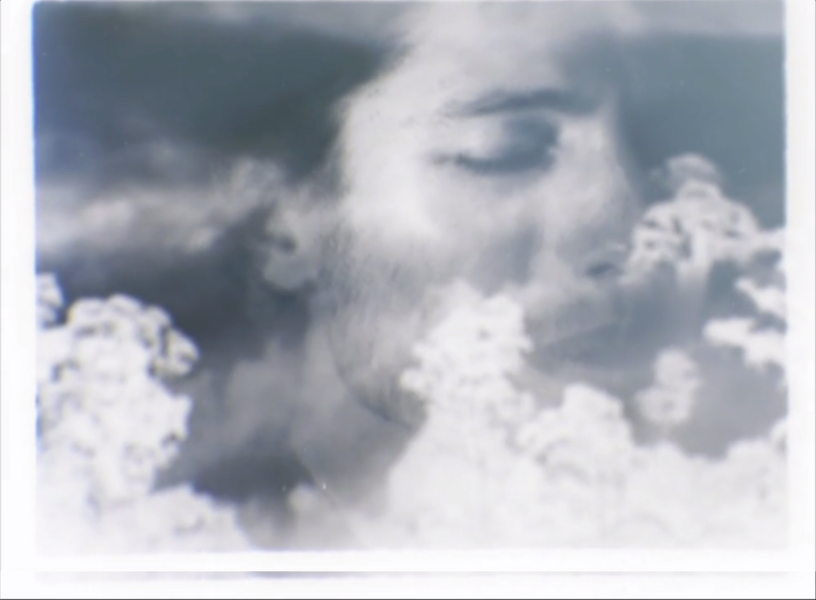 Robert Loveless and the Loveland Band
Go Beyond
(dir. Erin McDonald)
Halifax, NS
From the ebb of Brennan McCracken:
"Go beyond" urges Robert Loveless. Go beyond— permission given to feel, to get lost in Erin McDonald's doubly-exposed reels, to let yourself move a little in this band's glorious ebb and flow. Go beyond— a willing to do something, make something, fill up the time while it's here. Go beyond— an invitation to pass through the fog toward dawn.
Du flux et reflux de Brennan McCracken:
(Traduit par la double exposition de Virginie Langlois)
"Go beyond", aller au-delà : c'est ce que Robert Loveless nous exhorte à faire. Aller au-delà, comme une autorisation qui nous serait donnée de ressentir, de se perdre dans les bandes de films doublements exposées d'Erin McDonald, de se laisser dériver au rythme du flux et du reflux de ce groupe. Aller au-delà, comme une volonté de faire quelque chose, d'occuper son temps pendant que c'est encore possible. Aller au-delà, comme une invitation à traverser le brouillard pour atteindre l'aube.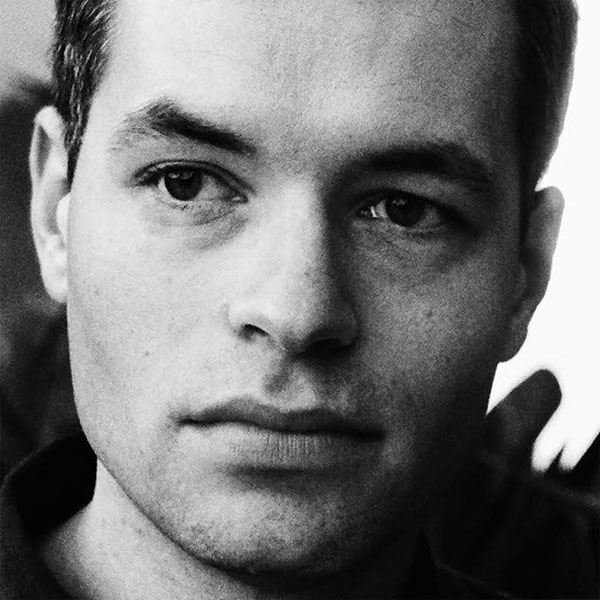 Nicholas Krgovich
On Sunset
Vancouver, BC
From behind the steering wheel of Stefana Fratila:
Top-down, see him drive-by wearing all-white. Just a moving speck on these starry hills, fingers swimming in the glove compartment. Percussion nips at his ears like little laughing Hollywood spirits, strings swelling at the same rate of his heart cracking: "you must know that I don't want to just watch the wheels go round, yeaah!" The sun has set and he rolls into the backlot. Wrap your hands with this silk, breaking out of this scenery as your own heart weakly speaks, repeats: "makes me feel like going home / under a low-slung moon's soft glow". Hold your torches high, it's Oscar Night.
Depuis l'arrière du volant de Stefana Fratila:
(Traduit par le pare-brise déglingué de Julie Mayer)
Regardez-le passer près de vous, la capote abaissée, tout de blanc vêtu. Juste un petit point qui bouge sur ces collines étoilées et dont les doigts nagent dans la boîte à gants. Les percussions mordillent ses oreilles tels de petits esprits rieurs hollywoodiens, les cordes se gonflent au même rythme que son cœur craqué : « you must know that I don't want to just watch the wheels go round, yeaah ! » Le soleil s'est couché et il roule vers le backlot (N.d.T. : zone adjacente du studio de cinéma destinée au tournage extérieur). Enveloppez vos mains dans cette soie et émergez de ce décor, alors que votre cœur parle tout bas, répète : « makes me feel like going home / under a low-slung moon's soft glow ». Tenez vos lampes de poche bien haut; c'est la soirée des Oscars.
Nicholas Krgovich – Along the PCH on Oscar Night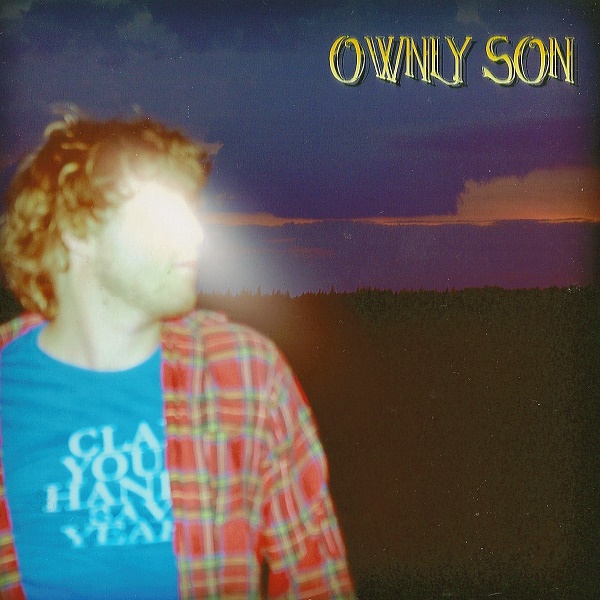 Ownly Son
Ownly Son
(Self-Released)
Dartmouth, NS
From the summertime isolation of Justin Crowe:
Expressively layered and hook-driven are the sounds of Ownly Son, a single-person project tucked away across the dark waters of Halifax. Home-recorded and creatively assembled with crafty percussion and ethereal harmonies, the music coasts along as the multiple sounds feed our ears. Every listen becomes a scavenger hunt of finding different things hidden the first time. Every tool used here is for great effect and exposes the music in a bright and bold light.
De l'isolement estival de Justin Crowe:
(Traduit par le jardin de pleurs de Julie Mayer)
Les sons accrocheurs de Ownly Son, un projet solo cantonné de l'autre côté des eaux sombres de Halifax, sont dotés d'une couche d'expressivité. La musique, enregistrement maison et montage créatif formé de percussions astucieuses et d'harmonies éthérées, suit la côte tandis que des sons multiples régalent nos oreilles. Chaque écoute se transforme en chasse au trésor afin de trouver différentes choses passées inaperçues au premier abord. Chaque outil utilisé dans l'album sert à faire de l'effet et expose la musique sous une lumière vive et crue.
Ownly Son – Push For The Change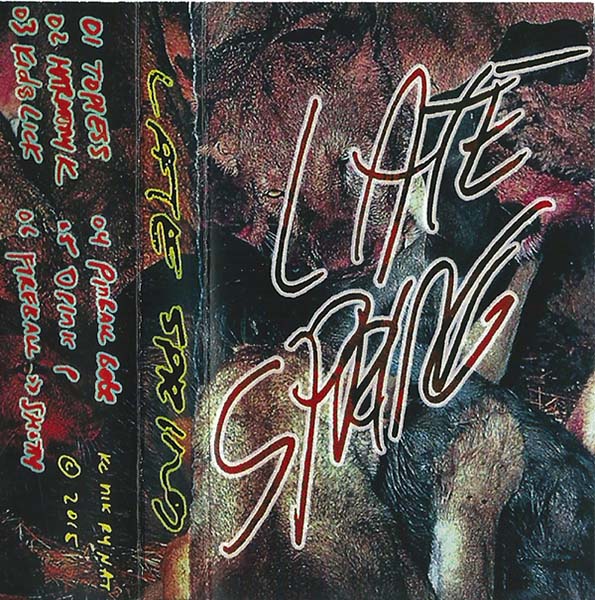 Late Spring
Late Spring
(Self Released)
Vancouver, BC
From the spinning mind of Laura Stanley:
When spring arrives late, winter still circling, a sense of longing becomes unbearable. This yearning is caught up in the mire of Late Spring. As the EP progresses, the questions asked and experiences given allow the band to hear the snow melting. A toughness has grown to take on summer's maturity.
De l'esprit bouillonnant appartenant à Laura Stanley:
(Traduit par Mylène Quevillon)
Lorsque le printemps est tardif, et que l'hiver n'en finit plus de finir, l'attente devient insoutenable. Cette aspiration est enlisée dans la fange de Late Spring. Au fur et à mesure de l'avancement de l'EP, les questions posées et les aventures vécues permettent au groupe d'entendre la neige fondre. Une force s'est développée permettant de capturer la maturité estivale.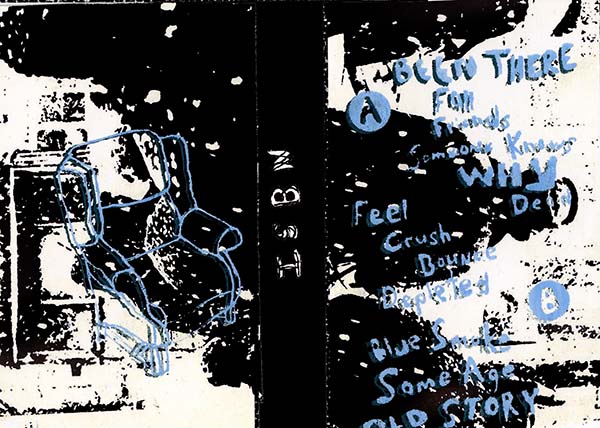 ISBN
Grimmed Out
(Self Released)
Halifax, NS
From the mild surprise of Ezra Lipton:
The new 14-song cassette from ISBN is complete with their catchy-balanced-blended sound. Their balance lies in the punchy bass and responsive drums that form the melody, and construct a foundation for the scratchy exploratory twangings of Dave Burns' guitar which fills in the rest of the sound spectrum. The existential lyrics of Luke Langille are clean and clear. Songs such as "Feel" contain honest, depressive lyrics, but when matched with melody, they create an uplifting, foot-stomping tune that will hurl itself into your memory vaults. Building and maintaining, stopping, and reapplying ensue through their audible expositions, developing a compelling 33 minute release.
De la surprise quelque peu surprenante d'Ezra Lipton:
(Traduit par l'expression légèrement stupéfaite de Louis-Félix Pellerin de Chevigny)
La nouvelle cassette de 14 morceaux d'ISBN s'harmonise avec leur musique entrainante et mélangée, mais équilibrée. Cet équilibre se trouve dans la mélodie formée par une basse dynamique et une batterie réactive; les fondements pour le grattage exploratoire de la guitare de Dave Burns, qui remplit le reste du spectre sonore. Les paroles existentielles de Luke Langille sont nettes et précises. Des morceaux comme « Feel » contiennent des paroles honnêtes et déprimantes qui, une fois couplées à la mélodie, garrochent dans la voûte de tes souvenirs une chanson inspirante qui te fera taper du pied. Construction, poursuite, arrêt et reprise naissent de ces expositions sonores, produisant un album captivant de 33 minutes.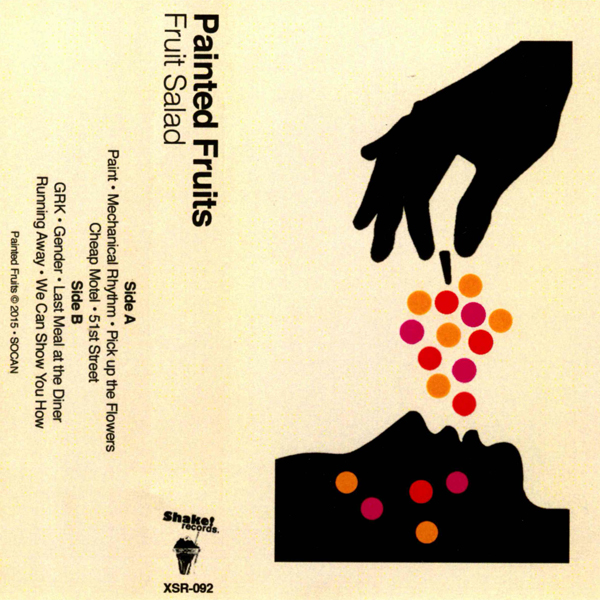 Painted Fruits
Fruit Salad
Victoria, BC
From the fruit medley of Johnnie Regalado:
The Painted Fruits are back with a fresh coat of jangle-pop, layered on thick and dripping vibrant vibes. Their distinct medley of glam and garage is a refreshing and delicious serving of tone. This latest slab of tape is kicked up in the eye of a perfect storm; a harmonic home job recording that balances making noise without being a noisy neighbour. The PF flyers pluck their rhythms along the fine line between a grin and a glare.
Du *medley* de fruits de Johnnie Regalado:
(Traduit par la pêche juteuse à point de Julie Mayer)
Les Painted Fruits sont de retour avec une couche fraîche de cliquetis pop étalée sur d'épaisses coulées d'ambiances vives. Leur medley distinct de glam et garage est une portion de sonorité délicieuse et rafraîchissante. Cette toute dernière cassette a été produite dans l'œil d'une tempête parfaite; un enregistrement harmonique fait maison qui manie l'art de faire du bruit sans être un voisin bruyant. Les baskets volantes de PF cueillent leurs rythmes le long de la mince ligne qui sépare un sourire d'un regard noir.
Painted Fruits – Mechanical Rhythm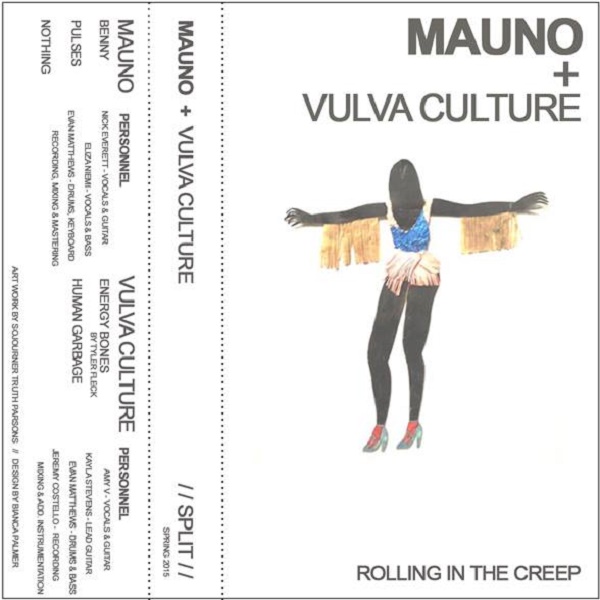 Mauno // Vulva Culture
SPLIT TAPE
(Self-Released)
Halifax , NS
From the rusted car of Laura Stanley:
Buzzy Halifax bands Mauno and Vulva Culture are worth the din. Their SPLIT TAPE of unromantic pop tunes are meant to drip from the exact places they were crafted in; rusted cars, mouldy garages, and musty basements. Mauno's mistakes make them move while Vulva Culture choose to stew in them. The affable bass in Mauno's "Nothing" and Vulva Culture's satisfyingly sad sack "Human Garbage" show that both bands have sat in the sun long enough to start being sweet.
De la bagnole rouillée de Laura Stanley:
(Traduit à grands coups de klaxon par Julie Mayer)
Les vibrants groupes d'Halifax, Mauno et Vulva Culture, en valent le boucan. Leur SPLIT TAPE est constitué de chansons pop peu romantiques censées dégoutter à même les lieux où on les a confectionnées : les bagnoles rouillées, les garages moisis et les sous-sols qui sentent le renfermé. Les erreurs de Mauno les fait avancer alors que Vulva Culture choisit de se complaire en elles. « Nothing » de Mauno et « Human Garbage » (d'une dolence satisfaisante) de Vulva Culture, porteuses d'une basse affable, montrent que les deux groupes se sont assis au soleil assez longtemps pour commencer à être doux à l'oreille.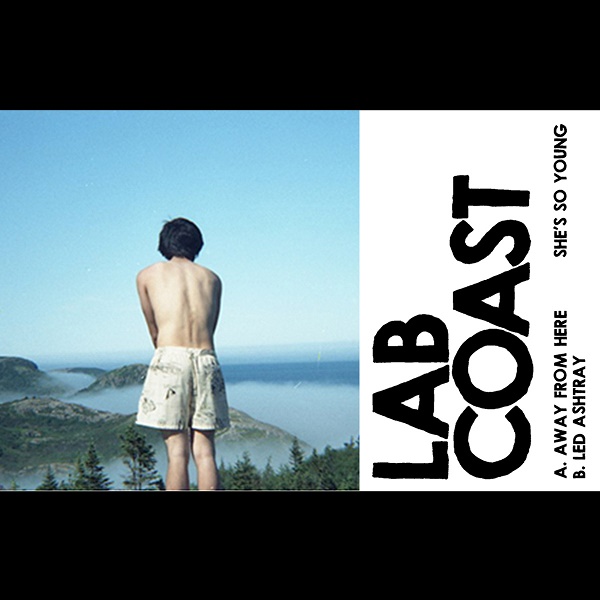 Lab Coast
Away From Here
Calgary, Alberta
From the unending summer breeze of Matthew Swann's hihat hit head:
Oh Lab Coast – ya got me again. You got so many hooks that I'm barbed, reeled in, and hit over the head like a high-hat. You got so many hits that ya bang my dizzy head, and wrap it back up in ribbons of fuzzy, compressed tape. You've got such an amazing cover of late 80's 'the Pursuit of Happiness' that I actually YouTubed 'The Pursuit of Happiness'. All three disparate jams are gold – alchemized from 1 part pop, 1 part cancon throwback, and 1 part pastiche.
De la brise estivale sans fin du crâne-cymbale double de Matthew Swann:
(Traduit par la pierre philosophale de Julie Mayer)
Oh, Lab Coast… Tu m'as encore eu. Tu es si accrocheur que j'ai mordu à l'hameçon. Ramené au moulinet, j'me fais taper sur le crâne comme si c'était une cymbale double. T'as tant de hits que j'en ai la tête qui tourne et se rembobine en rubans de bande magnétique compressée et floue. T'as une interprétation tellement étonnante de « The Pursuit of Happiness » de la fin des années 80 que j'ai vraiment YouTubé « The Pursuit of Happiness ». Les morceaux disparates valent tous les trois de l'or, composé alchimique formé d'une part de pop, une part de retour vers le contenu canadien et une part de pastiche.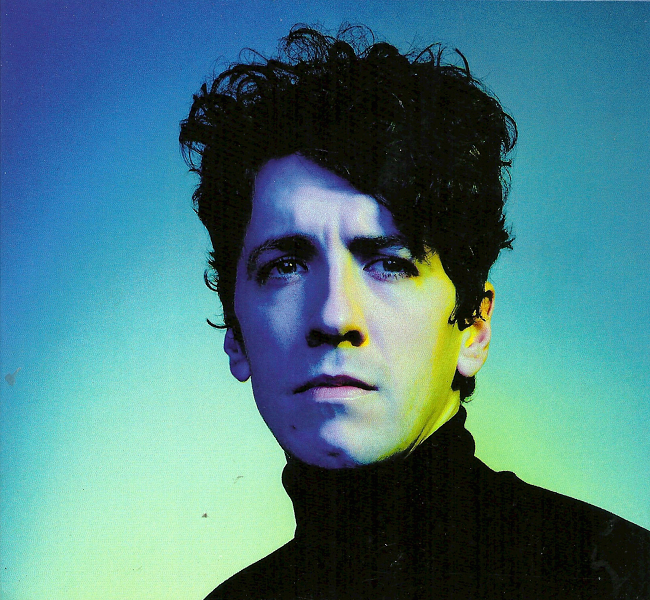 Blonde Elvis
On Vanity
Toronto, ON
From the ruby slipper of Katie Jensen:
A somber gigue leads a funeral procession through a damp cavern. Sconces of flickering candlelight bounce off slick, cratered rock. Venerable Britpop relics give a knowing wink from their influential promontories.
The procession nudges aside a heavy velvet curtain to reveal a psychedelic dance cave resplendent with glittering heavenly bodies. A troupe of well-dressed cavernicoles devour each other hungrily, wiping their mouths on shredded pop anthems.
A flautist gleefully unfurls a playful tattoo as a harpsichord circles the room giving vigorous handshakes. Crushing drumbeats anchor frayed synth vibratos and unholy harmonies. The wet air hums with hedonistic friction, ready to collapse and expand all at once.
De la pantoufle rubis de Katie Jensen:
(Traduit par les diamants sur canapé de Julie Mayer)
Une gigue sombre guide une procession funèbre à travers une grotte humide. Des candélabres aux chandelles vacillantes rebondissent sur de la roche glissante et couverte de cratères. De vénérables reliques de la britpop font un clin d'œil complice du haut de leurs promontoires influents.
La procession écarte un lourd rideau de velours pour révéler une caverne de danse psychédélique resplendissante de corps célestes scintillants. Une troupe de cavernicoles bien vêtus se dévorent les uns les autres avec avidité, s'essuyant la bouche sur des hymnes pop en lambeaux.
Une flûtiste déroule avec allégresse un tattoo enjoué tandis qu'un clavecin décrit des cercles dans la pièce et donne des poignées de main vigoureuses. De terribles battements de tambour ancrent des vibratos démêlés faits au synthé et des harmonies impies. L'air humide bourdonne d'une friction hédoniste, prêt à se contracter et à se dilater en même temps.
Blonde Elvis – Slow Fall On Egypt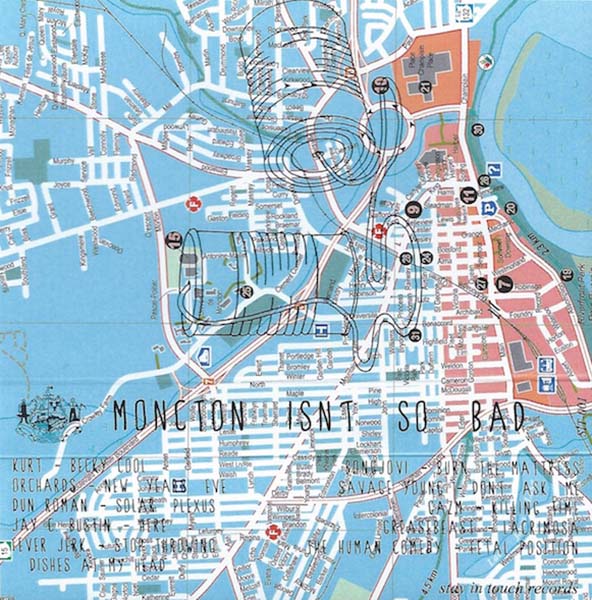 Stay In Touch Records
"Moncton Isn't So Bad" Compilation
Moncton, NB / Halifax, NS / Montreal, QC
From the poutine pizza of Mike Roy:
From the shadows of the East Coast rises Stay in Touch Records and their tribute compilation to the city that raised them, Moncton, NB. Moncton Isn't So Bad serves up a hot-and-ready, sonic pizza, its 10 slices topped with the tastes and flavours of a diverse community. The sweet and steamy bedroom pop from Kurt Inder will immediately entice you, while the piping hot garage riffs of Bong Jovi scorch at your tastebuds, and Gazm turn the notch to 11 for a golden crust that is not too crunchy or soft. Stay in Touch delivers the beautiful underbelly of a talented Moncton community simply bubbling with potential (and possibly mozzarella cheese).
De la pizza-poutine de Mike Roy:
(Traduit par le capharnaüm infernal de Julie Mayer)
Stay in Touch Records émerge des ombres de la côte Est et leur compilation rend hommage à la ville qui les a élevés : Moncton au Nouveau-Brunswick. Moncton Isn't So Bad sert de la pizza acoustique toute-chaude-toute-prête dont les 10 pointes sont garnies de goûts et de saveurs issus d'une communauté diverse. La pop de chambre douce et humide de Kurt Inder va vous allécher sur-le-champ alors que les riffs de garage fumants de Bong Jovi brûlent vos papilles gustatives et que Gazm tourne le bouton à 11 pour produire une croûte dorée qui n'est ni trop croustillante ni trop molle. Stay in Touch livre la belle face cachée d'une talentueuse communauté monctonienne bouillante de potentiel (et sans doute de fromage mozzarella).
Fever Jerk – Stop Throwing Dishes at My Head
---