Tag: pavan brar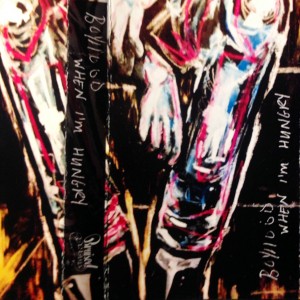 Boyhood
When I'm Hungry
Ottawa, ON
From the tardy basement incubator of Pavan Brar:
An all-encompassing and soothing coziness cloaks the 10-track span of Boyhood's When I'm Hungry. The album unconceals a familiar and intimate kind of bedroom-solipsism, carving out delta waves in static and crafting out lo-fi hummed lullabies. Let ocean-fuzz seep through the pores of your speakers, reverberating through the room in an embryonic warmth that's all too sedating to not become immersed in at once.
De l'incubateur au ralenti de Pavan Brar:
(Traduit par l'encéphale mou de Nicolas Coutlée)
Une douceur enveloppante et curatrice recouvre les dix pièces de Boyhood sur When I'm Hungry. Dévoilant une sorte de solipsisme de chambre à coucher intime et familier, l'album taille dans la statique des ondes delta au son des berceuses lo-fi fredonnées. Laissez le fuzz océanique infiltrer les pores de vos haut-parleurs et se réverbérer à travers la pièce telle une chaleur embryonnaire beaucoup trop anesthésiante pour ne pas vous y noyer aussitôt.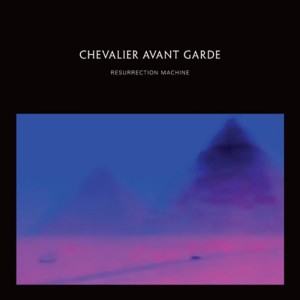 Chevalier Avant Garde
Resurrection Machine
Montréal, QC
From the bedroom goth-disco of Pavan Brar:
Melancholy and bliss permeate the entirety of Resurrection Machine, infiltrating the body via the auditory organs and spreading throughout. On their newest release, Chevalier Avant Garde show a great command of the ability to transduce lows into mid-tempo grooves, a transformative process impelling one to both dance and sulk. A composite of ambient electronics and reverbed post-punk vocals, the band's collective consciousness echoes from within to without, emitting cold psychical waves which set up a suitable aura to welcome the arrival of fall.
De la chambre disco gothique de Pavan Brar:
(Traduit par l'inspiration de Julie Forget)
La mélancolie et le bonheur imprègnent Resurrection Machine en entier, en infiltrant le corps par les organes auditifs et en s'y étendant d'un bout à l'autre. Dans leur plus récente parution, les membres de Chevalier Avant Garde maitrisent parfaitement l'art d'accélérer les grooves lents, un processus de transformation qui incite autant à danser qu'à se renfrogner. Mélange de musique électronique ambiante et de voix post-punk reverbérée, la conscience collective du groupe résonne de l'intérieur vers l'extérieur en émettant de froides vagues psychiques qui créent une ambiance propice à l'accueil de l'automne.
Chevalier Avant Garde – Rose Rider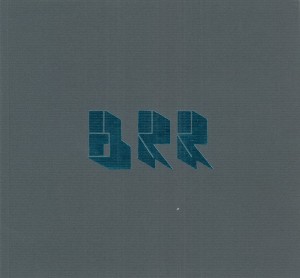 BRR
BRR
[32 pp., risograph on smooth parchment paper, clear 7" vinyl]
Toronto, ON
From the Shiva-veneration of Pavan Brar:
Visual artist Ryan Dodgson and musician Moshe Rozenberg have channeled their respective creative forces into a cross-medium autopoiesism; condensed spastic and angular sonic bursts attune with illustrations and stanzas, each separate modality of expression a constituting element to a larger self-organizing dynamical system. BRR floats in an oscillating drift—a space bunker in constant tension, dismantling itself and regenerating a-new at the flip of the page. Configuring as it travels, the progress of the audio-visual narrative echoes through shape-shifting pink, blue, and white structures, while songs to the illustrations obverse collapse and reform, rebirthing by the same fundamental colors of its qualitative core.
Just as this deep-sea dweller reaches precarious homeostasis, it once again finds itself at conflict with its harsh climate. Directing its (de)constructive will inwards, BRR is the aestheticization of the triumphs over itself as a spatiotemporally located and embodied entity, situated in and confronted by the world and the impinging conditions of material existence. Diligently, this self-perpetuating organism fragments from himself, so that his essential constituents may be rearranged to generate himself as a resilient force to the current violence imposed by nature—lest, in fear and trembling, its entirety dissipates into its environment, becoming undifferentiated from the raw substance of creation and ceasing to thrive as an autonomous system. BRR is creation, maintenance, and annihilation—ad infinitum.
De la vénération Shivaïte de Pavan Brar:
(Traduit par la suspension temporelle d'Andréanne Dion)
L'artiste visuel Ryan Dodgson et le musicien Moshe Rozenberg ont canalisé leurs forces créatrices respectives dans une œuvre autopoïèse de discipline hybride; des éclats acoustiques condensés, spasmodiques et angulaires s'unissent aux illustrations et aux strophes, chacun sur une modalité d'expression qui ne constitue qu'une fraction d'un système dynamique auto-organisé. BRR flotte dans un état de dérive vacillante– un bunker spatial en tension constante, qui se démantèle lui-même pour se régénérer à chaque page. Se configurant en plein mouvement, l'évolution de la trame narrative audio-visuelle se reflète dans le mouvement constant des structures roses, bleues et blanches, alors que les chansons qui accompagnent les illustrations s'écroulent et se reconstituent, se réincarnant dans les mêmes tons fondamentaux que ceux qui forment son noyau.
Alors que cet être abyssal atteint une homéostasie précaire, il se trouve une fois de plus en conflit avec le climat rigoureux. Dirigeant sa volonté (dé)constructive envers lui-même, BBR est le triomphe esthétique d'une entité spatio-temporelle, située dans le monde et confrontée par celui-ci et par la nature envahissante de son existence matérielle. Cet organisme se perpétue et se fragmente, de manière à ce que ses éléments essentiels puissent se réarranger pour produire une force résistante à la violence de la nature – de crainte que, dans la terreur et les tremblements, son ensemble ne se dissipe dans son univers, devenant indissociable de la matière première de la création, et cessant de croître en tant que système autonome. BBR est création, entretien, et annihilation – ad infinitum.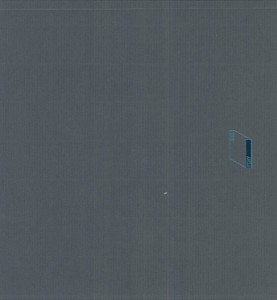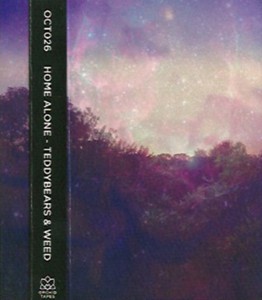 Home Alone
Teddybears & Weed
Mississauga, ON
From the terminal suburbia of Pavan Brar:
Home Alone's Teddybears & Weed moves with a hazy fluidity through the cycles of sleep. Soundwaves map out like shifting EEG patterns throughout the tape's progression, each song emanating a synesthesiastic glow as every neural pulse reverberates with warm splashes of vibrant colors. Shoegazery and dream-pop tendencies collide and construct soundscapes of obscured vocals and delicate melodic riffs. A soundtrack equally suitable for sleeping in, or deprivation thereof.
De l'angoisse banlieusarde en phase terminale de Pavan Brar:
(Traduit par la synesthésie qui pique du nez de Hugo Hyart-Dauvergne)
Teddybears & Weed de Home Alone se glisse avec une fluidité brumeuse à travers les cycles du sommeil. Les ondes sonores oscillent comme des tracés d'EEG tout au long de la progression de la bande, chaque chanson émettant son aura synesthétique d'impulsions nerveuses résonnant en touches chaudes de vibrantes couleurs. Les tendances dream pop et shoegazières se rencontrent et construisent des paysages sonores de voix obscurcies et des riffs mélodiques délicats. Une bande-son aussi adéquate pour la grasse matinée que pour le manque de sommeil.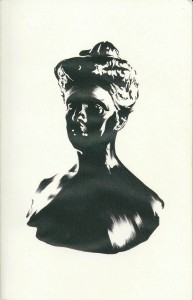 Women
Illustrated By: Shawn Kuruneru
(Bsviv)
[38 pages, 5″ by 8″, laser print, perfect bound]
Montreal, QC
From the phenomenological vacuum of Pavan Brar:
Though beginning with a reworking of Gustav Courbet's L'origine du monde, Shawn Kuruneru's Women subsequently departs from realist representation, moving instead towards the conveying of moods by means of altered configurations of the body. Not quite in the realm of psychedelia, nor schizophrenia, Kuruneru instead wields mixtures of delicate hues and monochromaticity to forge a kind of vivid imagery accessible at the more subterranean tiers of consciousness. Hypnopompic illustrations exist in a space composed of linear patterns, simple shapes, and (at times fractured) bodily forms. Other pieces, composed entirely of ink dots, form no discernible patterns or figures, but are reminiscent to the contrasts in color density one could observe when looking at cells under a microscope.
Kuruneru's visual language serves both to emphasize and extend the intrinsic beauty of the subjects in his illustrations by partially abstracting them from reality, adding dimensions of raw feels to obscured female forms.
Du vacuum phénoménologique de Pavan Brar:
(Traduit par la philosophie d'ascenseur de Nicolas Coutlée)
Partant d'une réinterprétation de L'origine du monde de Gustave Courbet, Women de Shawn Kuruneru délaisse toutefois le réalisme et cherche plutôt à dépeindre des états d'âme par des configurations altérées du corps. Ne logeant pas tout à fait à l'enseigne du psychédélisme ni plus qu'à celle de la schizophrénie, Kuruneru manie les mixtures de teintes délicates et de monochromie pour concocter une sorte d'imagerie pénétrante accessible uniquement par les souterrains de la conscience. Les illustrations hypnopompiques se trouvent dans un espace composé de motifs linéaires, de formes simples et de silhouettes (à l'occasion fracturées). D'autres, composées entièrement de petits points d'encre, n'offrent aucune forme ou figure discernable, mais rappellent les contrastes de densité de couleur que donnent à voir des cellules au microscope.
Le langage visuel de Kuruneru souligne et renforce la beauté intrinsèque de ses sujets en les rendant partiellement abstraits à la réalité, en ajoutant des dimensions de sensations brutes à ces silhouettes féminines obscurcies.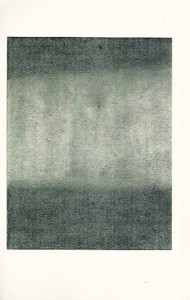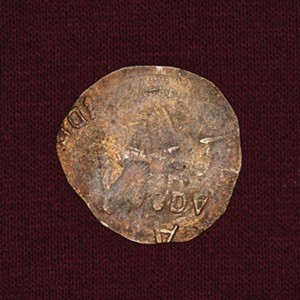 Absolutely Free
UFO
Toronto, ON
From the flying object of Pavan Brar:
With their new 12″ release, Absolutely Free (which consists of 4/5ths of now defunct dd/mm/yyyy) transfigure the aesthetic ethos of their former project into a new shape characterized by distorted beats, polyrhythms, and layers of warm synth tones. The stories told by the dynamic transformations of "UFO" and "Glass Tassle" waver along a continuum of inter-related-emotional-states, crafting a harmonious balance between subdued, tranced out grooves and chaotic, intensive releases. Algorithms for programming space age computers translate into rhythmic patterns of information composed of shifting time signatures, creating a computer program meant for human dancing IRL.
De l'objet volant de Pavan Brar:
(Traduit par Nicolas Coutlée)
Avec la sortie de leur nouveau 12″, Absolutely Free (formé des 4/5e de feu dd/mm/yyyy) transfigure l'éthos esthétique de leur ancien projet en une forme nouvelle caractérisée par des beats distordus, des polyrythmes et de chaudes couches de synthétiseurs. Les récits contés au travers des transformations dynamiques de « UFO » et « Glass Tassle » vacillent le long d'un continuum d'états émotionnels interreliés, façonnant un équilibre harmonieux entre les grooves apaisants propices à la transe et les poussées chaotiques intenses. Les algorithmes de programmation des ordinateurs de l'ère spatiale se traduisent en configurations de données à signatures rythmiques changeantes, créant un logiciel destiné à la localisation de protocole de danse humaine.
---