Tag: outsider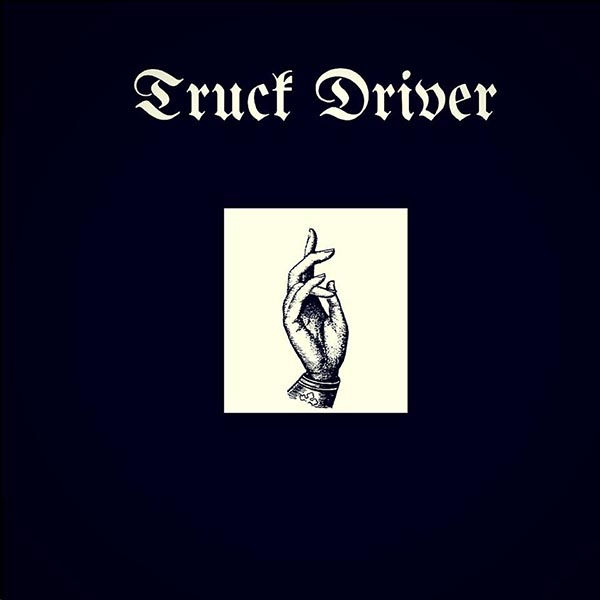 Truck Driver
Truck Driver
Montréal, QC // Kitchener, ON
From the peripatetic mind of Jason Rule:
Another night of endless exams, revising, staring at the wall, drowning your sorrows. Locked out of the club yet again; a red velvet curtain has smothered your senses. Sitting on a bench at 3 AM near St. Joseph's Oratory with a pack of cigarettes, listening to your dad's old folk cassettes. Occasionally a quiet voice rises up through interference, low organ drones, and gentle guitar riffs; other times it mumbles about how being cool is really important, warped with severe granular synthesis pulsating around the mainframe, sharp attack, no decay, no sustain, no release. It's not your fault. C'est dans tes yeux.
De l'esprit péripatétique de Jason Rule:
(Traduit par l'âme urbaine de Maya Keshav)
Une autre soirée d'examens interminables, tu étudies, tu fixes le mur, tu noies ton chagrin. T'es encore enfermé à l'extérieur de la boîte de nuit; un rideau de velours rouge a étouffé tes sens. T'es assis sur un banc à 3 h du mat près de l'Oratoire Saint-Joseph avec un paquet de cigarettes, t'écoutes les vieilles cassettes folk de ton père. De temps en temps, une petite voix émerge de l'interférence, des drones d'orgues basses et des riffs doux de guitare; d'autres fois, elle marmonne qu'il est vraiment important d'être cool, tordue avec la forte synthèse granuleuse qui palpite autour de l'unité centrale, l'attaque soudaine, aucune chute, aucune décomposition, aucun soutien, aucun relâchement. C'est pas ta faute. It's in your eyes.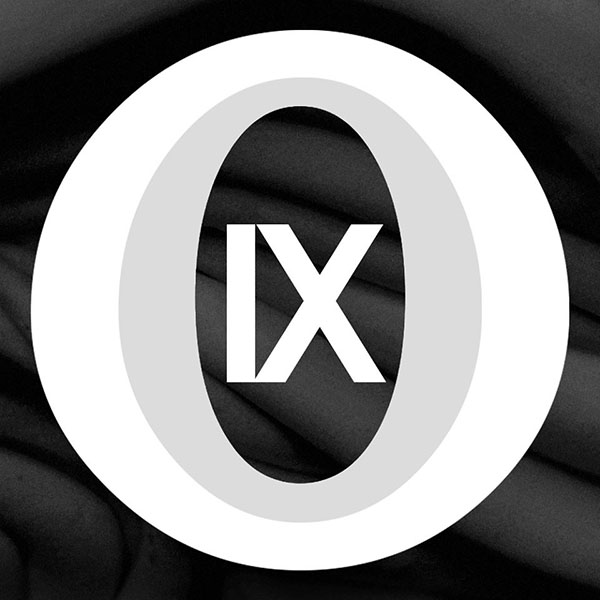 OBEY Convention IX
May 26-29, 2016

Illustrations by Keyu Shane Song

Halifax, NS
From the flailing limbs of Piper Curtis:
Harsh walls of noise overpower us, bodies shaking, our bones drummed upon. A mad dog howls, snarling… gyrating to the off kilter, out of control beats. We are spiraling in all directions at once, inhabiting this space, reclaimed momentarily each year.
A swarm of drones descends upon the city. The murky harbour washing ashore punks, jazzers, and weirdos from every depth.
Swirling together in this pool, we OBEY. We give over to the noise as it envelops us, and cradling us reminds us that we have a place. Together in this space, our minds and ideas are freed.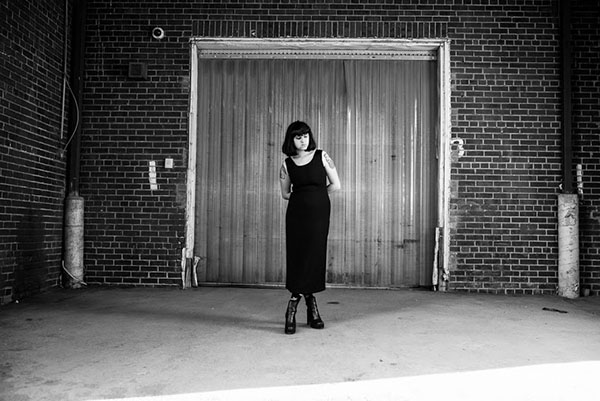 "I think it is a special thing to have a festival that can truly disturb your routine, and shake up your mind, as well as offer you an opportunity to support local experimental acts [and] offer a rare taste of faraway music." – Catherine Colas (Carmen)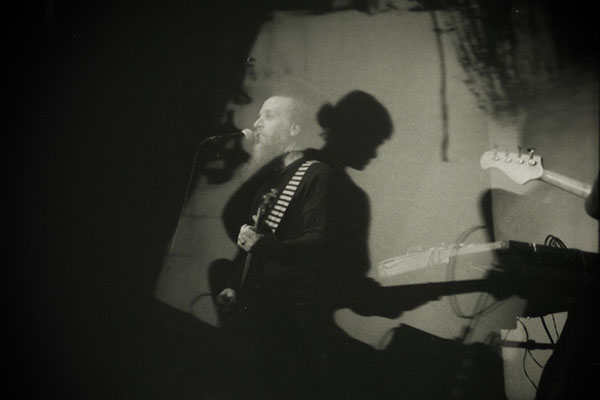 "I'm super, super happy that this was able to happen – it came together and I'm really happy to be here." – Leah Buckareff (Nadja)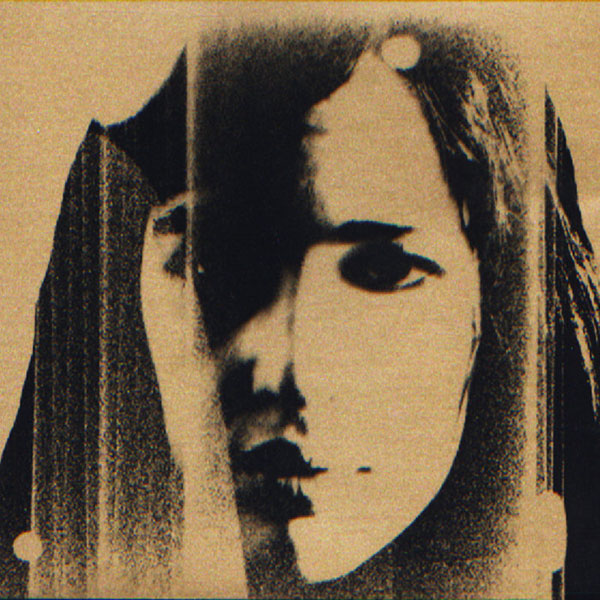 "I had a really good time, actually. I guess I had some stuff to let out and people seemed to be very into it, so it's great. It's nice to see people dancing. This is a great festival." – Marie Davidson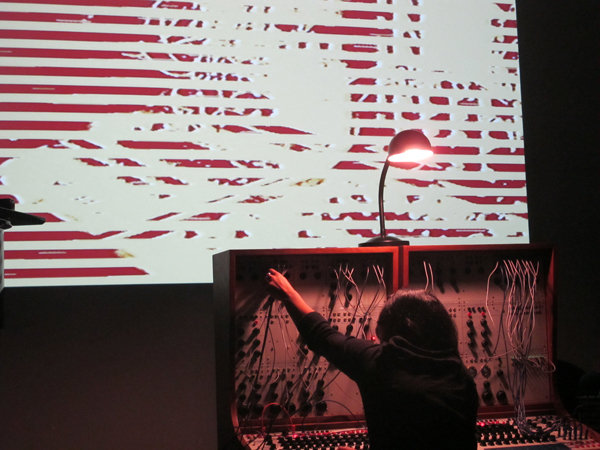 "It's nice to play in spaces that are meant for listening, with audiences that actually want to listen." – Sarah Davachi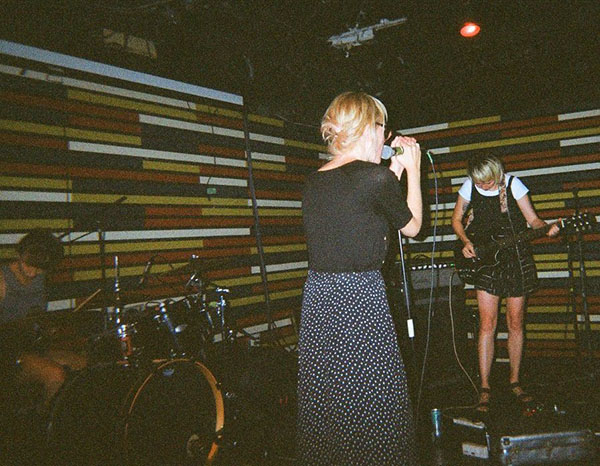 "It was really cool to open for Zs – we were really excited for this." – Grace Brooks (Shining Wizard, Lung Butter)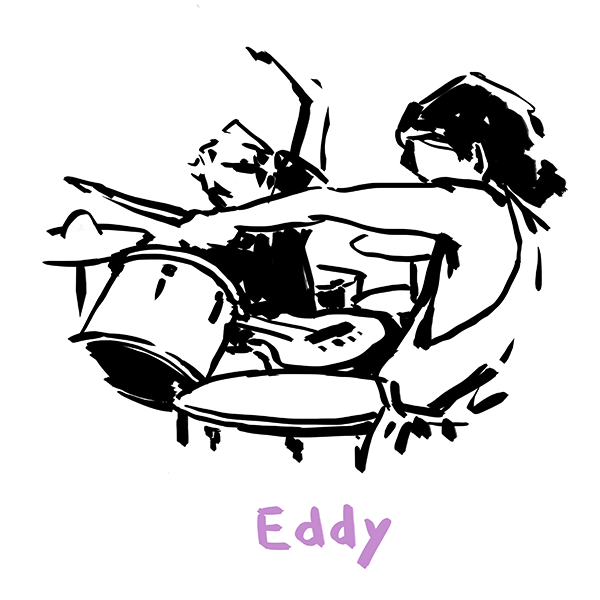 "I spent the last 4 days just crying." – Nick Dourado (Eddy, xxvii, Century Egg)
Des membres agitant de Piper Curtis:
(Traduit par Odile Leclerc)
De durs murs de son nous conquièrent, nos corps tremblent alors que nos os se font tambouriner. Un chien fou hurle, grogne… tournoi sur une fausse note, sur des battements hors de contrôle. Nous volons en spirale dans toutes les directions à la fois, habitant cette espace, momentanément réclamés chaque année. Un essaim de drones descendent sur la ville. Le port boueux s'échouant sur les rives en prenant des punks, des jazzers et des weirdos de toutes les profondeurs.
Tournant ensemble dans cette piscine, nous obéissons (OBEY). Nous nous abandonnons au bruit alors qu'il nous enveloppe et nous berce, nous rappelant que nous avons une place. Ensemble dans cet espace, nos esprits et nos idées sont libérés.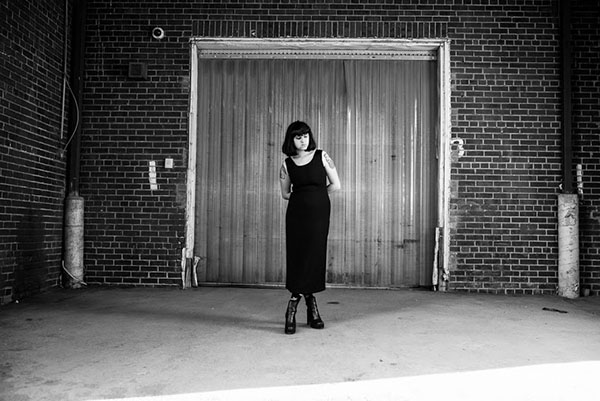 ­« Je pense que c'est une chose spéciale d'avoir un festival qui peut vraiment déranger votre routine et brasser votre esprit et vous offrir une opportunité de soutenir des performances expérimentales locales et offrir une opportunité rare d'écouter une musique lointaine. » -Catherine Colas (Carmen)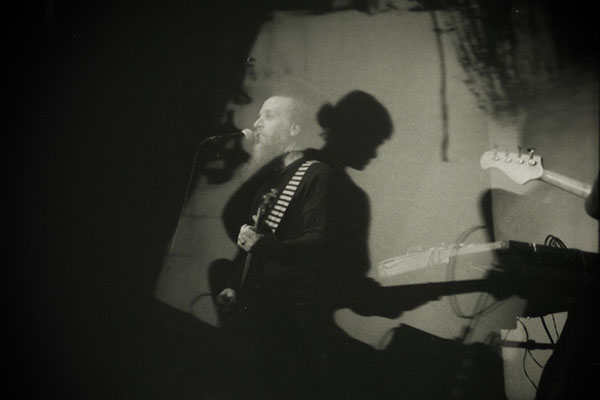 « Je suis super, super contente que ceci fût en mesure d'arriver- Tout a pris forme et je suis réellement contente d'être ici. » -Leah Buckareff (Nadja)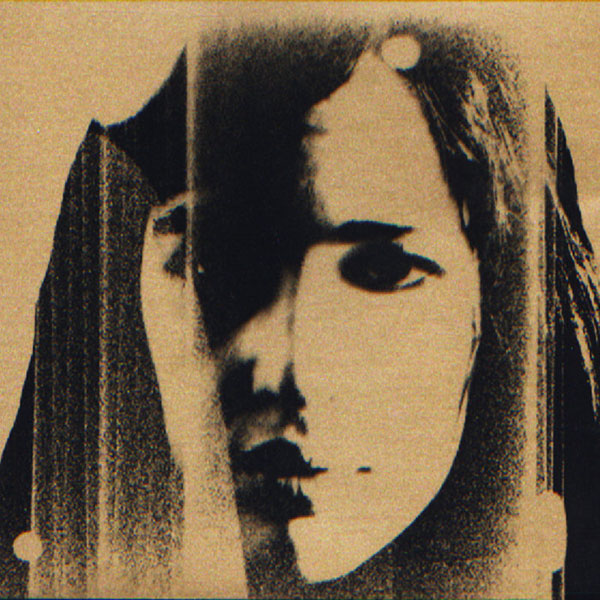 « J'ai vraiment passé du bon temps, en fait. J'imagine que j'avais des trucs à laisser sortir et les gens semblent aimer ça, c'est génial. C'est bien de voir des gens danser. C'est un super festival. » -Marie Davidson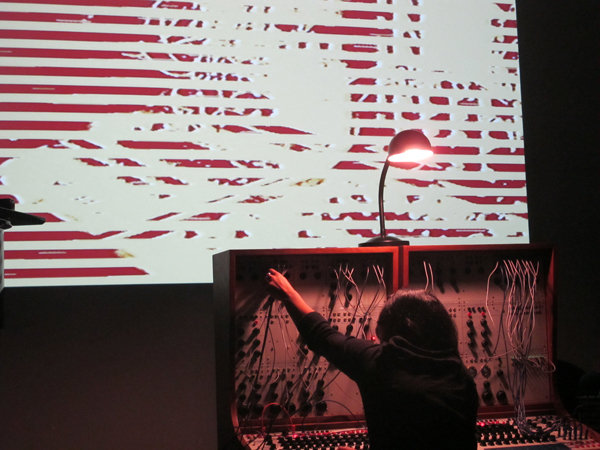 « C'est bien de jouer dans des espaces faites pour écouter avec un public qui veut réellement écouter. » – Sarah Davachi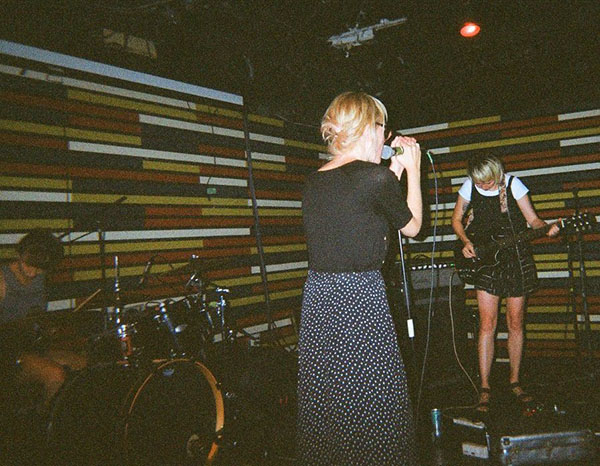 « C'était vraiment cool d'ouvrir pour Zs- Nous étions vraiment excités pour ça. » – Grace Brooks (Shining Wizard, Lung Butter)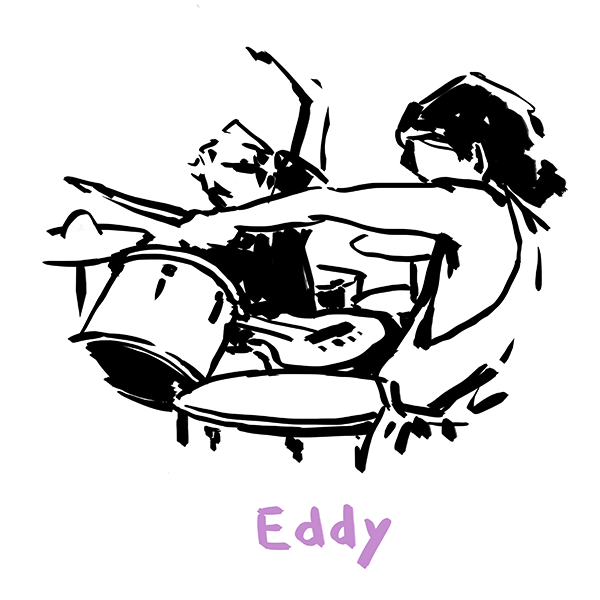 « J'ai passé les quatre derniers jours à simplement pleurer.'' – Nick Dourado (Eddy, xxvii, Century Egg)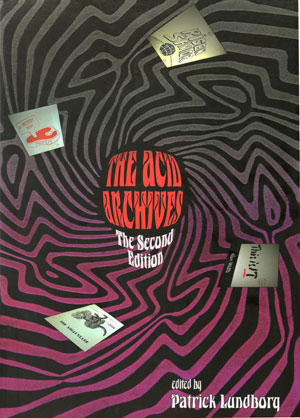 The Acid Archives [2nd Ed.]
Edited by: Patrick Lundborg
(Lysergia)
Stockholm, Sweden
Published: 2010
From the acidic archives of Aaron Levin:
The Acid Archives is the definitive guide to North America's musical underground. In succinct and thrilling prose (from which Weird Canada took much inspiration) an entire generation (1965-1982) of diy and minor-to-major-label long-playing visionaries across all boundaries are captured and documented. Scattered within the 5,000+ reviews of fringe-psych curiosities lies the ultimate guide to the Canadian underground. From Aaron Space to Warpig, Bent Wind to John Lyle, and Jeremy Doremouse to Christmas, the Acid Archives enshrines vintage Canada's unique indie soundscape. It's a crucial document of vintage Canadiana and a must own for anyone remotely interested in the indie culture of yore. I estimate approximately 400 reviews of archaic Canadiana. The 2nd Edition is a welcomed improvement on the black-and-white original; 400 colour pages, 1,000 additional reviews, essays and the fan-favorite top-ten lists. There are two Weird Canada references in the book; if you can find them I'll send you an LP reviewed in the archive. An exciting and phenomenal read. If you're on this website, you should own this book.
Des archives acides Aaron Levin:
(Traduit par Odile Leclerc)
The Acid Archives est un guide définitif vers les souterrains musicaux de l'Amérique du Nord. Dans une brève et excitante prose (duquel Weird Canada s'est beaucoup inspiré) une génération entière (1965-1982) de DIY et de label mineur-à-majeur de visionnaires qui jouent depuis longtemps à travers toutes limites sont capturés et documentés. Dispersés dans plus de 5000 critques de curiosités de psych marginal se trouve le guide ultime vers les souterrains Canadiens. De Aaron Space à Warpig, Bent Wind à John Lyle, et Jeremy Doremouse à Christmas, les Acid Archives conservent les anciens paysages sonores indie du Canada. C'est un document crucial du classique Canadiana et un doit-avoir pour n'importe qui ne serait-ce qu'un peu intéressé dans la culture indie d'antan. J'estime qu'approximativement 400 critiques de l'archaïque Canadiana. La 2e édition est une amélioration bienvenue sur le noir-et-blanc original; 400 pages de couleurs, 1000 révisions additionnelles, des rédactions et listes de top-dix préférées des fans. Il y a deux références de Weird Canada dans le livre; si vous pouvez les trouver je vous enverrai un LP révisé dans l'archive. Une lecture excitante et phénoménale. Si vous êtes sur le site web, vous devriez posséder ce livre.
---