Tag: ought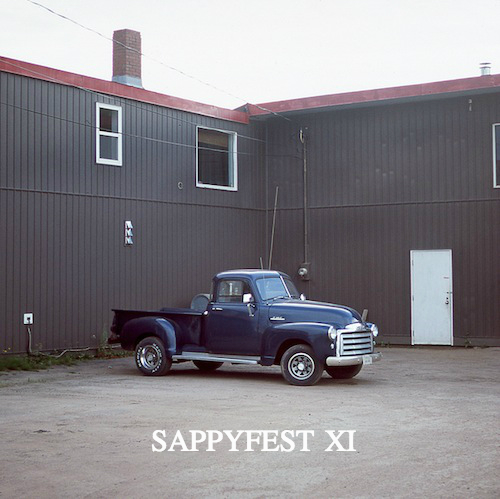 Photo by: Corey J. Isenor
Sappyfest XI

July 29th – 31st, 2016

Various Artists
Sackville NB
Des vagabondages nébuleux de Teddie Brock:
(Traduit par le désastre au chocolat de Maya Keshav)
Tu passes un autre été léthargique mis de côté dans les Maritimes? Secoue cette stupeur confortable en se promenant au cœur sentimental de Sackville au N.-B. cette fin de semaine, et savoure la lueur fluorescente d'un food truck fish-and-chips. Après, suscite ta propre recette du désastre avec Cupcake Ductape, Chocolat, Nancy Pants, et encore plus de petits plaisir saigres-doux faits-maison. Il n'y a nulle part ailleurs que nulle part.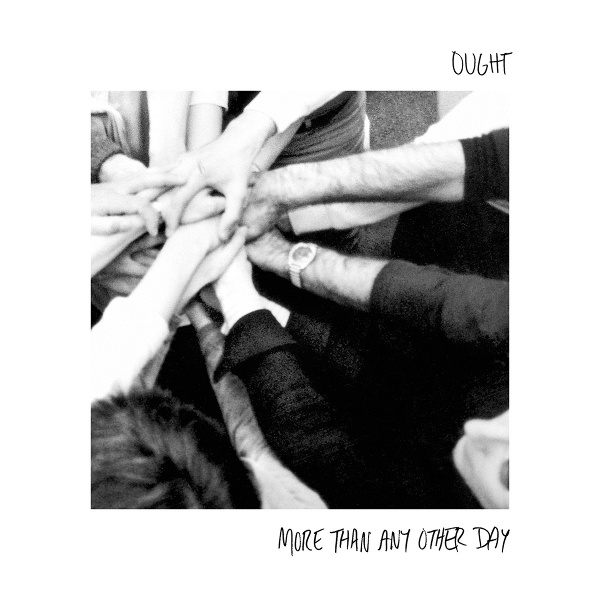 Ought
More Than Any Other Day
Montréal, QC
From the folded hands of Claire Marie Guimond:
Words about these four men of Beaubien have been filling up our sacred scrolls over the months since Ought's first full-length unfurled. In part a rerecording of last year's self-released EP of the same name, the visceral production and longer format (and violin!) keep this album's burn more controlled – serene structure atop its often unforgiving instants of stasis-brewed rage. May the months and eternal years of tour keep feeding them with the life-affirming impulse they might someday share with us mystified, kneeling pupils.
Des mains jointes de Claire Marie Guimond:
(Traduit par la ferveur statique de Mathieu Bédard)
Beaucoup de mots se sont dits sur ces quatre garçons de Beaubien dans notre divine barre de défilement depuis la sortie du premier long titre d'Ought. En partie un réenregistrement de leur EP du même nom autoproduit l'an dernier, ici la production viscérale et le format étendu (et le violon!) gardent le contrôle sur cet album incandescent – structure sereine au-dessus d'une tension statique qui culmine en des moments de rage souvent impitoyables. Puisse l'éternité des mois et des années de tournée continuer à les nourrir de cette pulsion porteuse de vie qu'ils nous transmettent, à nous, disciples mystifiés et à genoux.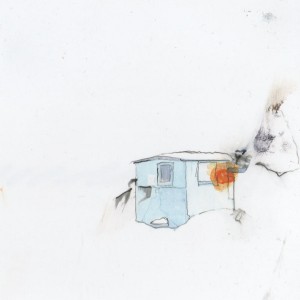 Ought
More Than Any Other Day
(Self Released)
Montréal, QC
From the controlled burn of Claire Marie Guimond:
Picture yourself as a passenger in a vehicle, the kind that you might be found in typically, riding towards a place that you frequent. There's 20 percent of the travel time left to go, and you have several open-road activities in your inventory. You might choose one, and feel satisfied. But there's no need to search far, because there are also threads of conversation being picked up by your conscious mind. They come from other riders behind you. It sounds vaguely like an argument. You want to agree but you waver, slightly (you're educated), and so it's not easy to distinguish controlled burn from post-boredom recklessness in some voices. But really, now, how could you mistake this voice, wretched in its own clearness. It's rising above the engine-noise, taunting containment. They're no longer laughing, and neither are you. Everyone is riding a time machine that only goes forward, second by diligent second.
De la passion contrôlée de Claire Marie Guimond:
(Traduit par Jacinthe Laplante)
Imaginez-vous passager d'un véhicule, le genre dans lequel vous vous trouvez habituellement, en route vers un endroit que vous fréquentez. Il vous reste 20 % du trajet à parcourir et votre répertoire contient plusieurs activités pour route déserte. Vous pourriez en choisir une et vous en satisfaire. Mais pas besoin de chercher loin parce que votre esprit capte des bribes de conversation. Ça provient des autres passagers derrière vous. Ça ressemble vaguement à une dispute. Vous voulez être d'accord, mais vous hésitez, un peu (vous êtes instruit) alors, ce n'est pas facile de faire la différence, pour certaines voix, entre une passion contrôlée et une témérité pour tromper l'ennui. Mais vraiment, comment avez-vous pu vous méprendre sur cette voix, lamentable dans sa précision. Elle domine le bruit du moteur, défiant toute maîtrise. Ils ne rient plus, et vous non plus. Vous vous promenez tous dans une machine à voyager dans le temps qui ne peut qu'avancer, seconde par minutieuse seconde.
---