Tag: ottawa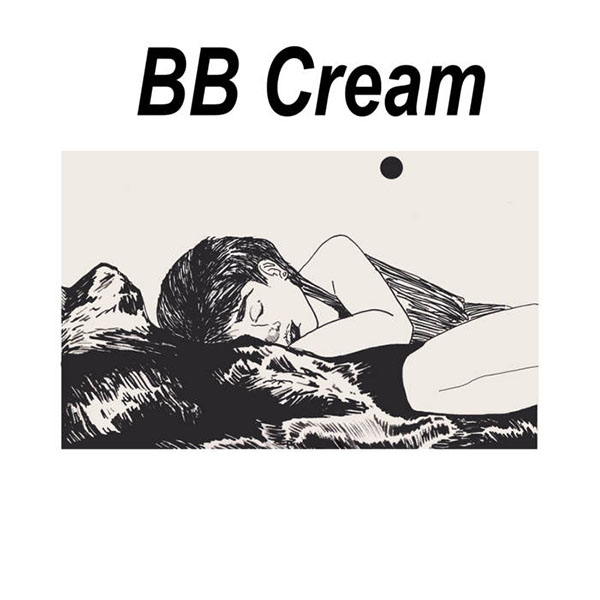 BB Cream
BB Cream
Ottawa, ON
From the sweaty bangs of Christine McKenna:
The inaugural release from Ottawa's BB Cream is an unconcealed visage, a spectacle of intimate feelings, a candid display of self-actualization on tape. A basic trio of instruments forms a Neapolitan ice cream of sound: a guitar, a bass, and set of drums are churned by the phantom hand of Marc Bolan, and a cold and sweet sonic treat drips onto thighs that ache from dancing the previous night. Catch a glimpse of yourself reflected in someone else's glasses and notice the sweaty bangs stuck to your forehead, enclosing the pop hooks stuck into your brain.
Par les franges en sueur de Christine McKenna:
(Traduit par Odile Leclerc)
La sortie inaugurale de BB Cream d'Ottawa est un visage non caché, un spectacle de sentiments intimes, une démonstration candide d'autoréalisation sur cassette. Un trio d'instruments de base forme une tranche napolitaine de sons : une guitare, une basse et un ensemble de batteries sont retournées par la main fantôme de Marc Bolan, et un dessert sonique froid et sucré dégoutte sur des cuisses douloureuses à force d'avoir dansé la nuit précédente. Regarde-toi dans le reflet des lunettes de quelqu'un d'autre et remarque les franges en sueur qui collent à ton front, entourant les idées de musique pop dans ton cerveau.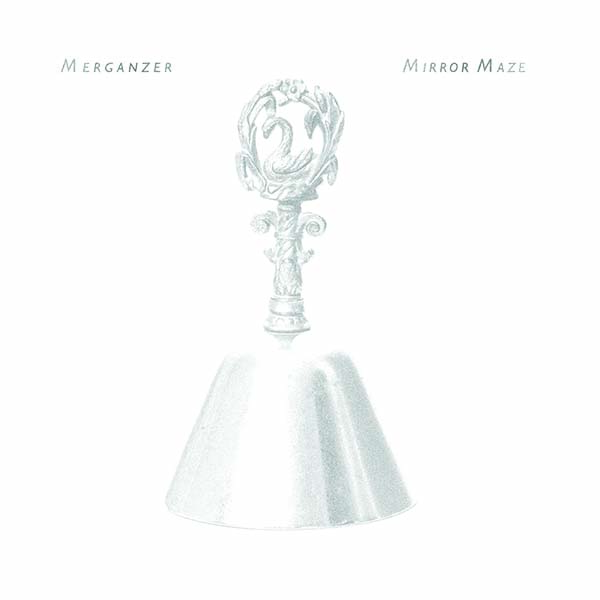 Merganzer
Mirror Maze
(Self Released)
Ottawa, ON
From the refracted vision of Brian Cleveland:
Explosions in a snowy forest never felt so calm. From Sarah Neufeld to Owen Pallett, Canadian violinists are breaking out on their own for dangerous, relaxing records. Their instruments are used for far more than back-up and traditional folk songs. Previously refracting throughout the sounds of Timber Timbre, Feist, and Basia Bulat, it's Mika Posen's time to shine back. Enter into her Berlin labyrinth laid in effigy to Dvorak and Mendelssohn for a pleasant entanglement.
De la vision réfractée de Brian Cleveland:
(Traduit par Mackenzie Smedmor)
Des explosions dans une forêt neigeuse n'ont jamais été aussi calmes. De Sarah Neufeld à Owen Pallett, les violonistes Canadiens se libèrent pour la création solitaire de dangereux disques relaxants. Leurs instruments sont utilisés pour bien plus que le soutien ambiant et les chansons traditionnelles folk. Précédemment réfracter à travers les sons de Timber Timbre, Feist et Basia Bulat, c'est le moment pour Mika Posen de rayonner. Entrez dans son labyrinthe Berlinois étalé en effigie à Dvorak et Mendelssohn pour un imbroglio plaisant.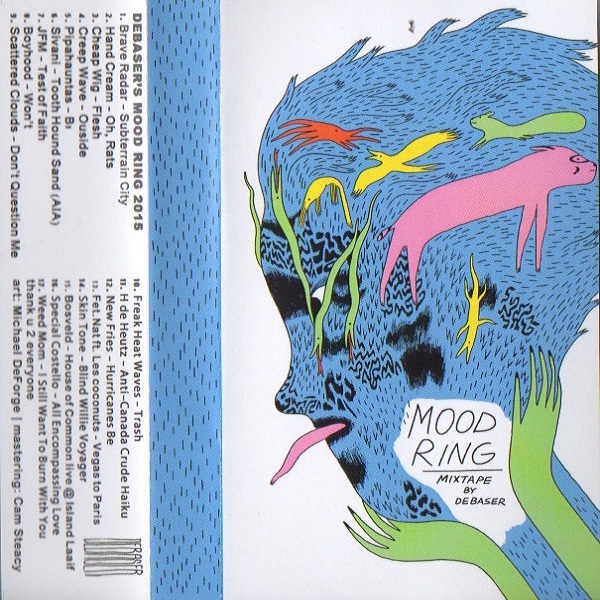 Various Artists
MOOD RING
(Debaser)
Ottawa, ON
From the blonde arm hair of Katie Jensen:
Defiant and pure, a dirty finger brushes away thick tears.
Tricked by the smear of this glass into leaving the apartment. For a good time, call these jeans. For a better time, take them off. Roll them down with exhausted hands; hitch them off stubborn feet; collapse on the bed.
The bar was a pale mess of limp clothes and lukewarm handshakes; a cluster of grimaces copied from grainy school photographs. In one, an eyetooth poked through plump flesh. In another, a yawn that never ends, begging for attention. The clock mutters of lost hours spent grinding its teeth, deciphering glowing, cryptic symbols in the dark. Sleep comes in twitching waves.
Par les poils de bras blonds de Katie Jensen:
(Traduit par l'hiver printanier d' Émily Traichel)
Provocateur et pur, un doigt sale essuie de grosses larmes.
Trompé par la tache de cette vitre et mené à quitter l'appartement. Pour prendre du bon temps, appelez ces jeans. Encore mieux, enlevez-les. Rabaissez-les avec des mains épuisées; décrochez-les des pieds obstinés; effondrez-vous sur le lit.
Le bar était un pâle bordel de vêtements mous et de poignées de mains tièdes; un amas de grimaces copiées de photos d'école grenues. Sur l'une d'elles, une canine a perforé de la chair potelée. Dans une autre, un bâillement qui ne finit jamais, mendiant de l'attention. L'horloge grommèle contre les heures perdues à grincer ses dents, déchiffrant des symboles lumineux et cryptiques dans le noir. Le sommeil vient en vagues spasmodiques.
Sivani – Tooth Hound Sand (AIA)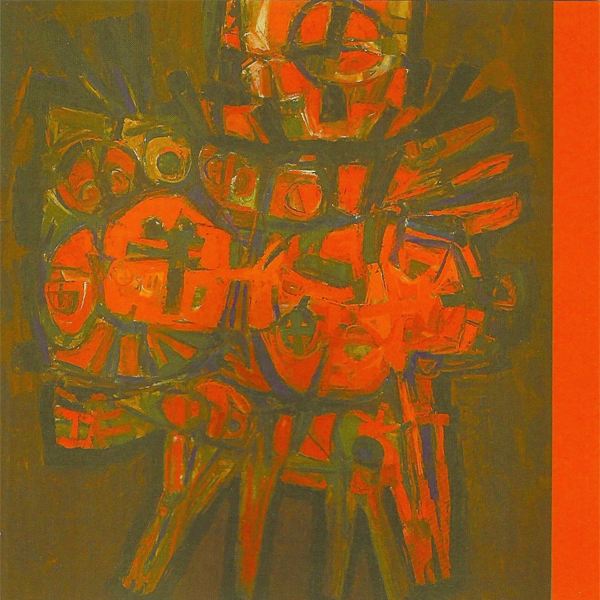 Pith and the Parenchymas
Song of the Neverending Ugly Lizard
(Self Released)
Ottawa, ON
From the bleeding hangnail of Christine McKenna:
Stare into the luminescent fish tank gurgling in your darkened bedroom. Think about the uncanny atmosphere of a convenience store at night. Pick at a hangnail until your cuticle bleeds. Feel overwhelmed by late-summer afternoon lethargy. Answer a phone call from an unknown number, and begin to feel uneasy and exhilarated. Become aware of the sweat in your palms and question whether your lamp just flickered or if you blinked. Anticipate a power outage. Feel compelled to drive somewhere very fast. Get tired. Pull gently into an unpaved, unlit parking lot and approach a cryptic neon sign.
De la petite peau saignante de Christine McKenna:
(Traduit par Mackenzie Smedmor)
Regarde dans l'aquarium luminescent qui gargouille dans ta chambre assombrie. Songe à l'atmosphère troublante d'un dépanneur la nuit. Gratte la petite peau jusqu'à ce que tes cuticules saignent. Sois accablé par la léthargie des après-midis de fin d'été. Réponds à un appel d'un numéro inconnu et commence à te sentir mal à l'aise et exalté. Prends conscience de la sueur dans tes paumes et demande-toi si la lampe vient de trembloter ou si tu as cligné des yeux. Prévoie une panne d'électricité. Sens-toi obligé de conduire quelque part à toute vitesse. Deviens las. Gare-toi dans un stationnement non pavé et obscur, puis approche une enseigne fluorescent énigmatique.
Pith and the Parenchymas – The Rainbow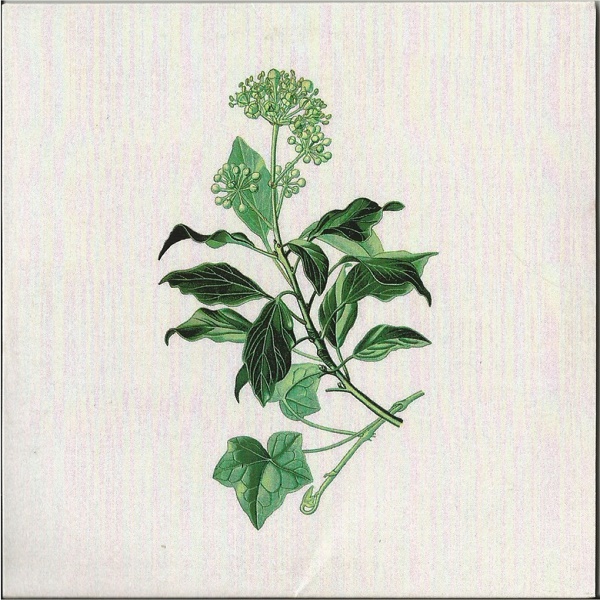 Isaac Vallentin
Hedera
(Self-Released)
Ottawa, ON
From the kinetic keyboard of Mark Anthony Brennan:
The elders became concerned when the young man sang by himself in the woods. They brought him a guitar. Soon the trees were filled with folk songs of imagination. Curious, they gave him an electric guitar. The air then reverberated with sonic emotion. Fascinated, they proceeded to supply him with an assortment of electronic equipment. To their astonishment the young man incorporated it all into his communion with the forest. From far and wide, everyone marvelled at this electronic fusion and interplay; the sounds of the city and the voice of nature; the solitary singer and his global audience.
Du clavier cinétique de Mark Anthony Brennan:
(Traduit par la serpe d'or de Julie Mayer)
Les anciens commencèrent à s'intéresser au jeune homme lorsqu'il chanta seul dans les bois. Ils lui apportèrent une guitare. Sitôt, les arbres furent remplis de chansons folk qui sortent de l'imaginaire. Curieux, ils lui donnèrent une guitare électrique. L'air se mit alors à retentir d'une émotion acoustique. Fascinés, ils continuèrent en lui fournissant un assortiment d'équipement électronique. À leur grand étonnement, le jeune homme incorpora le tout à sa communion avec la forêt. Venu de toutes parts, tout le monde s'émerveilla devant cette fusion électronique et les interactions qu'elle crée: les bruits de la ville et la voix de la nature; le chanteur solitaire et son auditoire mondial.
Isaac Vallentin – Garden Pt. 1 (You Own To Fight)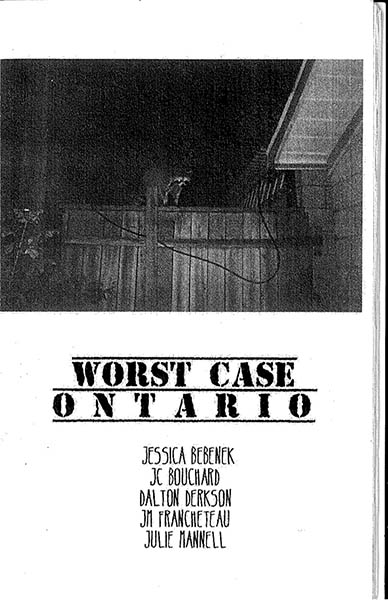 Jessica Berbenok, JC Bouchard, Dalton Derksom, JM Francheteau, and Julie Mannell
Worst Case Ontario
(Self Published)
Toronto, Ontario; Ottawa, Ontario; Montreal, Quebec
47 pages, saddle stitch
From the integrating brainmeats of Eileen Wennekers:
All right. If the kingdom of the symbolic is where we must stage our fight to the death, then there should be a poetry gang. Showing stripes in trajectory, highway lines corralling imploding selves along compass points. No grief here. Look head on into the violent gale of flourescent aisles automobiles x-rays and return the favour and then laugh to hold hands with the limping and soused elemental which is however present as fuck. Qui fait quoi à qui?
"Okay so now I have zero gongs and zero writing implements. Okay so now what am I supposed to do. Write:"
Du *brainmeat* en intégration d'Eileen Wennekers:
(Traduit par Kevin Godbout)
Eh bien. Si le royaume du symbolique est où nous devons présenter notre combat à mort, il devrait y avoir une gang de poètes. Démontrant des bandes en trajet, des voies d'autoroute implosent de l'intérieur au long de points cardinaux. Aucun deuil ici. Regarde droit devant dans le grand vent violent d'allées fluorescentes des rayons x d'automobiles et renvoie l'ascenseur et ensuite rit pour tenir les mains avec l'élément boiteux, imbibé, qui demeure mauditement présent. Who does what to whom?
"D'accord, alors maintenant je n'ai aucun gong ni outil d'écriture. D'accord, alors maintenant ,je suis censé faire quoi? Écrire:"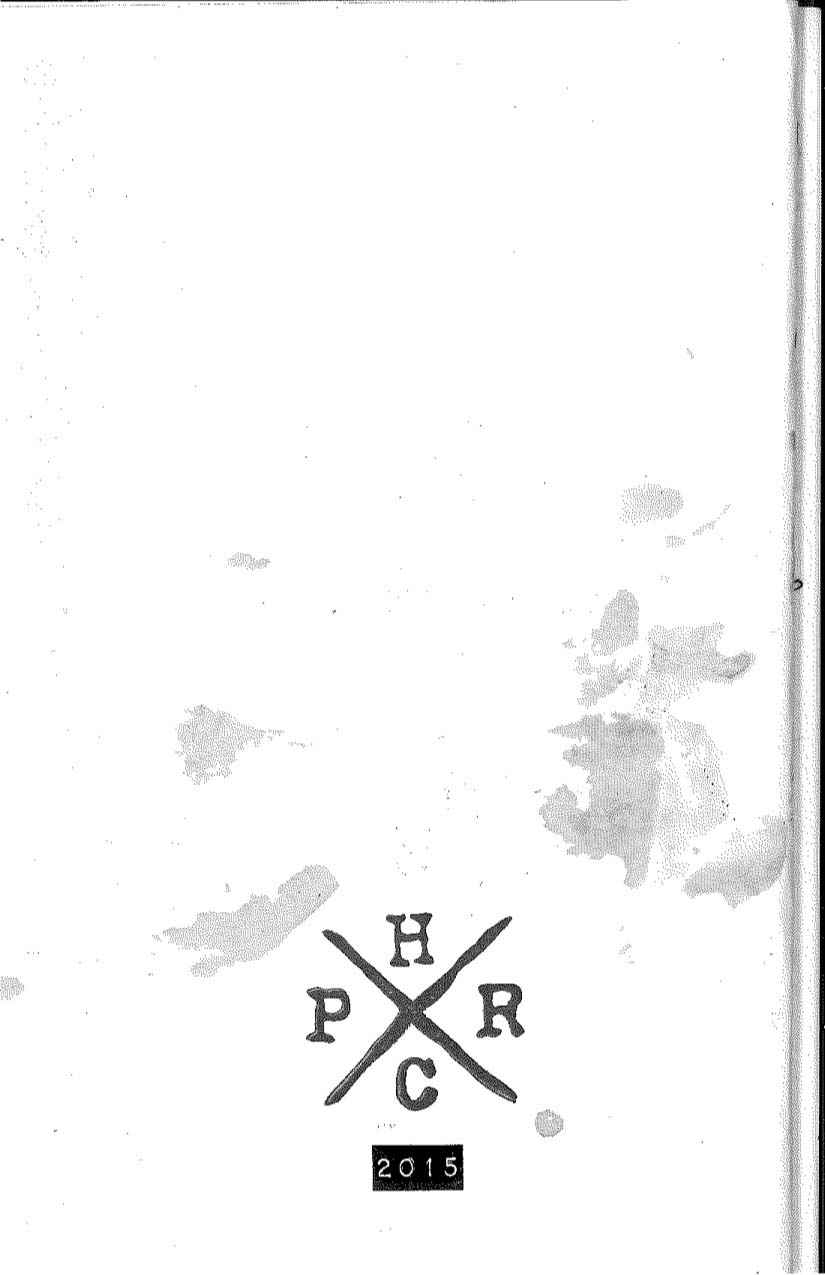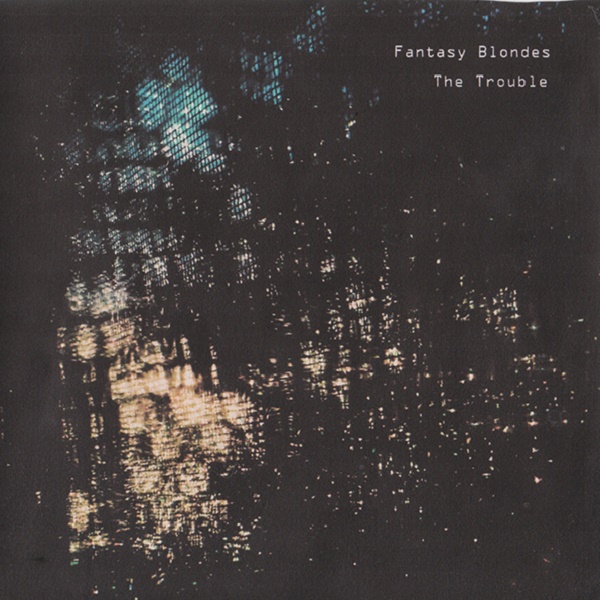 Fantasy Blondes
The Trouble
(Self-Released)
Ottawa, ON
From the moondust of Morgan Cook:
The science fiction of childhood has come to pass. Run to embrace it. Move forward purposefully. Reject the past. Be Inquisitive. Be insectile. Be born anew. Don't let the violin bring tears to your eyes. Push forward into "The Secret Night." "The Trouble" is the first release from Ottawa's Fantasy Blondes. It is instrumental.
De la poussière lunaire de Morgan Cook:
(Traduit par Mylune Quevillon)
Le temps de la science-fiction de l'enfance est arrivé. Cours afin de l'étreindre. Va délibérément de l'avant. Abandonne le passé. Sois curieux. Renais. Ne laisse pas le violon te faire venir les larmes aux yeux. Poursuis vers « The Secret Night ». « The Trouble » est le premier titre des Fantasy Blondes d'Ottawa. C'est une pièce instrumentale.
Fantasy Blondes – Secret Night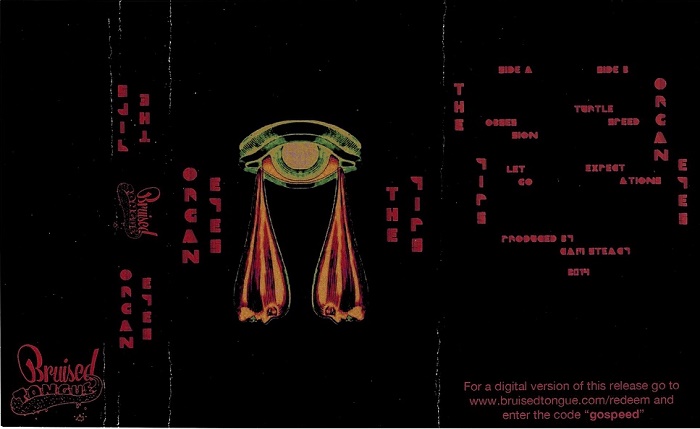 The Yips // Organ Eyes
Split
Ottawa, ON
From the new season of Matthew Blenkarn:
Winter's gone and colour's returned. Bleary-eyed yet bushy-tailed, people snow-crushed souls wake from hibernation and stumble from basement apartments onto clear, sunny sidewalks. Children spout popcorn refrains from recent blockbusters, as radio melodies float from passing cars to rest in pedestrians' ear canals. As bright days fade to humid nights, idle hooks from Centretown streets plants dreams of festivals and patio parties in residents' slumbering subconscious.
De la nouvelle saison de Matthew Blenkarn:
(Traduit par l'hémisphère gauche de Diane Beaupré)
L'hiver est parti, les couleurs reviennent. Les yeux bouffis, mais pleins d'énergie, les âmes des gens écrasées sous le poids de la neige sortent de l'hibernation des sous-sols et émergent sur les trottoirs dégagés et ensoleillés. Tandis que les chansons des radios des voitures qui passent se posent dans les canaux des oreilles des passants, les enfants chantent les refrains entraînants des récents succès. Alors que les journées illuminées se transforment en soirées humides, l'oisiveté s'accroche aux plantes du centre-ville qui rêvent de festivals et de partys sur le patio de résidents endormis béatement.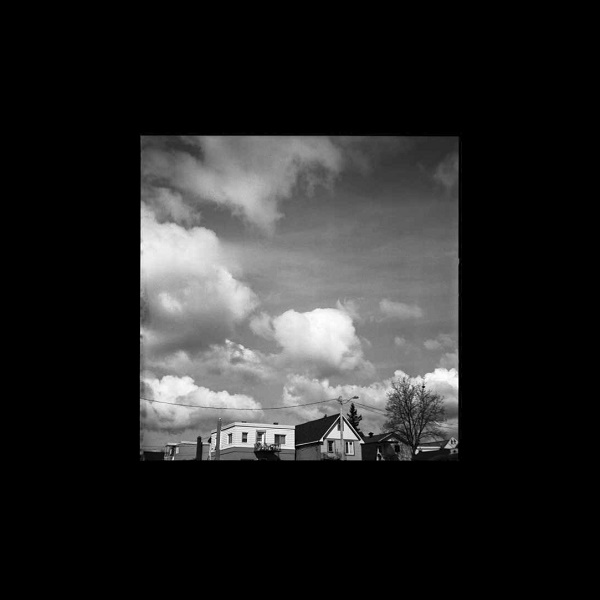 H. de Heutz
Study for Violence and Tape
Hull, QC/Ottawa, ON
From the reductive hemispheres of Rolf Klausener:
H. de Heutz' music is a conversation best had in person: eyes unblinking, breathing slow, and as time collapses, cochlea-searing frequencies radiate through rhythmic stabs that yearn to stop your heart, and lay waste to the passive mind. "Tomorrow should be fine" combines unrelenting percussion by other-worldly drummer/vocalist Olivier Fairfield, with caustic high-frequency samples, protest field recordings, and a bass line skipping through intervals darker than India ink. It descends into live audio of bassist/vocalist Nathan Medema discussing public access to protest-related road closures with RCMP officers, before an unforgiving return to the piece's acerbic closing bars.
Par les hémisphères réducteurs de Rolf Klausener:
(Traduit par les promenades inconscientes d' Émily Traichel)
La musique de H. de Heutz est une conversation qu'il vaut mieux avoir en personne: les yeux fixes, le souffle tranquille, et tandis que le temps s'écroule, des fréquences à calciner les cochlées se répandent à travers le rythme poignardant qui aspire à faire arrêter votre cœur, et ravagent l'esprit passif. « Tomorrow should be fine » amalgame une percussion implacable par le batteur/vocaliste venu d'un autre monde, Olivier Fairfield, avec des échantillons caustiques à haute fréquence, des enregistrements de champs de manifestation, et une ligne de basse qui sautille à travers les intervalles plus noirs que l'encre de Chine. La piste penche vers une trame audio du bassiste/vocaliste Nathan Medema qui discute avec des agents de la GRC de l'accès publique aux routes fermées à cause des manifs, suivie d'une reprise impitoyable des dernières mesures acerbes.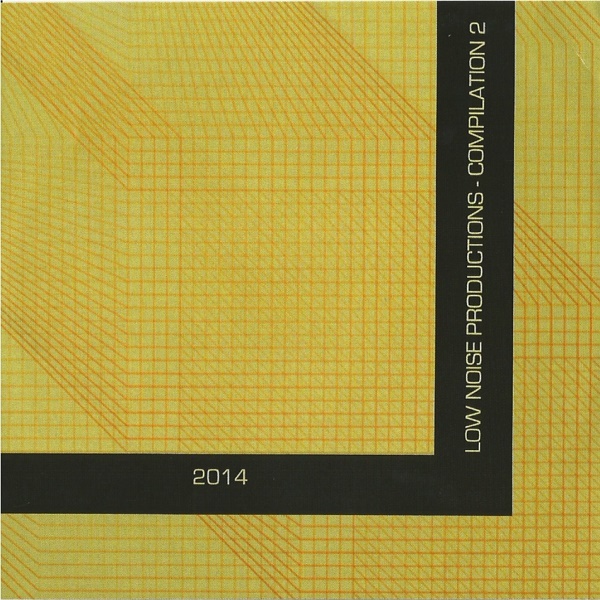 Various
LNP – Compilation 2
Ottawa , ON
From the motorik metabolism of Mark Anthony Brennan:
White. A cavernous room bathed in light. When you make your selection a drawer suddenly juts out from the infinite whiteness. Some selections gleam, like a brand-new super-efficient Porsche. Others are more clunky, but intriguing in their analogue peculiarity. Some remind you of sweaty nights on the techno dance-floors of Chicago. Then there's the one that brings back memories of the time in Berlin.
So many synths, so many styles. Finally, you decide. Yes, that one is perfect for your Terminator vs. Bladerunner flick.
Du métabolisme motorik de Mark Anthony Brennan:
(Traduit depuis la rutilante dystopie de Nicolas Coutlée)
Blanc. Une salle caverneuse baignée de lumière. Au moment de faire votre choix, un tiroir jaillit de la blancheur infinie. Certaines sélections brillent, comme une Porsche neuve et incroyablement performante. D'autres, moins rutilantes, vous intriguent par leur bizarrerie analogue. Quelques-unes vous rappellent ces nuits humides sur les pistes de danse techno de Chicago. Sans oublier cette dernière au contact de laquelle refont surface vos souvenirs du temps à Berlin.
Tant de synthés, tant de styles. Finalement , vous vous décidez. Oui, celle-ci sera parfaite pour votre prochain film, Terminator vs. Bladerunner.
---