Tag: old ugly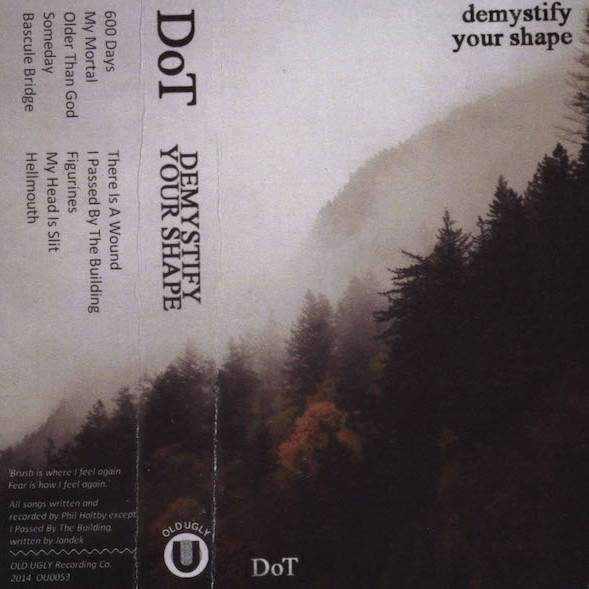 Phil Holtby (DoT) is a perfectly harsh bummer. Alternating between clear declarations of self-laceration and elegantly jumbled dirt-speak, the songs on this tape mix bottom-of-the-vocal-range-scraping erotic despair with buried in the wash soapiness. DoT makes a bunch of shapes manifest. Sometimes they're sturdy locks, but more often they're scabs or hellmouths. Except when they're tilting bridges made of tinkling keys. And shyeah, that's a faithful Jandek cover.
DoT
Demystify Your Shape
Edmonton, AB
From the dirt-speak of Stephen Guy:
Phil Holtby is a perfectly harsh bummer. Alternating between clear declarations of self-laceration and elegantly jumbled dirt-speak, the songs on this tape mix bottom-of-the-vocal-range-scraping erotic despair with buried in the wash soapiness. DoT makes a bunch of shapes manifest. Sometimes they're sturdy locks, but more often they're scabs or hellmouths. Except when they're tilting bridges made of tinkling keys. And shyeah, that's a faithful Jandek cover.
De la langue boueuse de Stephen Guy:
(Traduit par Jessica Grenier)
Phil Holtby est source de déceptions positivement brutales. Alternant entre les déclarations teintées d'autodestruction et une langue boueuse magnifiquement désordonnée, les chansons de cet enregistrement mélangent un désespoir érotique rugueux frôlant les bas-fonds du registre vocal à une mélodie savonneuse. Un tas de formes sont rendues visibles par DoT : parfois ce sont des verrous solides, mais plus souvent ce sont des gales ou des bouches infernales… Sauf lorsque leur poids fait tinter les trousseaux de clés composant des ponts suspendus. Et c'est une foutue bonne reprise de Jandek.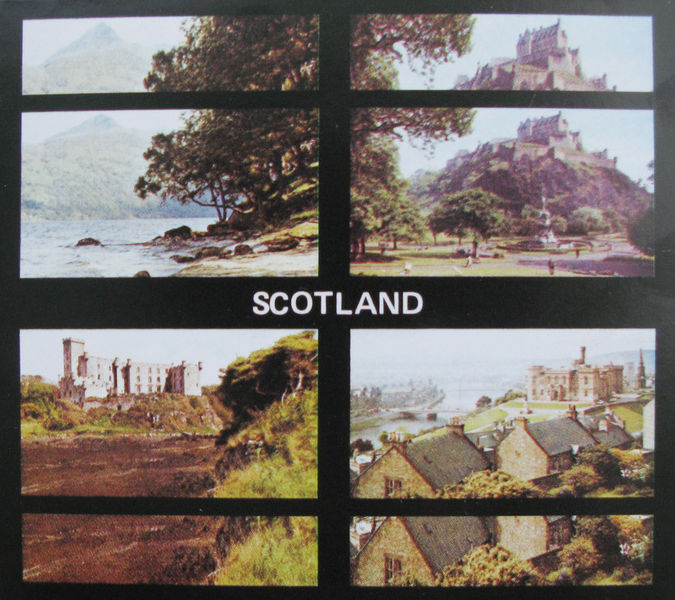 Ghost Cousin
Scotland
(Old Ugly)
Edmonton, AB
From the soft magistrate of Aaron Levin:
Restraint and reservation yield nary feast nor fury. For within the cold heart of planning resides a tempered subtlety lost upon ears distracted. Wavering sinusoids recursing over enameled timbres, tethered harmonies, and beleaguered fragility; nuances opiate and sincerity methadone. Lul'd into straynge addiction by waves from softer horizons.
Du doux magistrat d'Aaron Levin:
(Traduit en solidarité par Nadine Tkatchevskaia)
La retenue et la réserve ne produisent ni festin ni fureur, puisque dans le coeur froid de la planification se trouve une subtilité mesurée perdue aux oreilles distraites. Des ondes sinusoïdales se répétant sur des timbres émaillés, des harmonies tenues en laisse et une fragilité assiégée; nuances opiacées et sincérité méthadonique. Dépendance étrange que nous procurent par vagues des horizons plus doux.

Ghost Cousin – Breakfast and Tea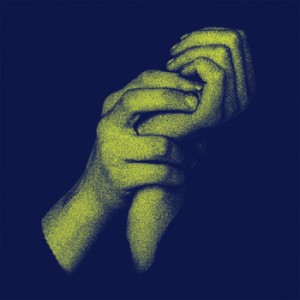 Jessica Jalbert
Brother Loyola
(Old Ugly)
Edmonton, AB
From the southern warmth of Aaron Levin:
Deep within Canada's tundradic core lies a lush gully of acoustic majesty. As these warm vibrations pierce the embittered cold, their very migration needs a soundtrack; hymns to carry us while our ancient graves turn barren lives to eternal dust. While the sky turns Paris Green and our eyes drift softly into slumber, Jessica's hymns persuade; Brother Loyola's warmth and gorgeous mellow shall swallow us in a liquid sun of minor-key mourning. The cover says it all: grip.
De la chaleur du sud d'Aaron Levin: (Traduit par la gelure de Maya Keshav)
Au fond du cœur toundratique du Canada il y a une rigole luxuriante de majesté acoustique. Quand ces vibrations chaleureuses transperce le froid aigri, leur migration même a besoin d'une bande-son; les hymnes pour nous transporter pendant que nos anciennes tombes transforment les vies stériles en poussière éternelle. Pendant que le ciel devient vert de Paris et nos yeux entrent doucement en sommeil, les hymnes de Jessica persuadent; la chaleur et la belle détente vde Brother Loyola vont nous avaler dans un soleil liquide de deuil en mode mineur. La couverture dit tout: achetez.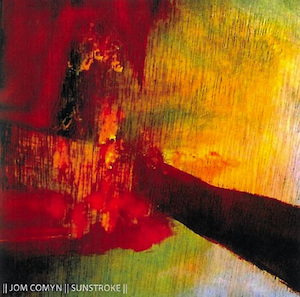 Jom Comyn
Sunstroke EP
Edmonton, AB
From the brutalist centre of Jared Majeski:
Mentioned before are the utterances and inspirations one communicates through simple habitation of an isolated, brutalist centre like Edmonton. Pleasantly mercurial, Jom Comyn's disparate croonerism makes us venture not waaaaaaay up, but way in; another rural-reared summation of despair, darkness, love and family. Sunstroke fuses steady melody ("Hatchet in the Garage"), sharp-toned proggy instrumentation ("Heatstroke") and neighbourly back-up; all of course lathed with that familiar subtly of Jim Cuming's monochromatic vocals. Wherever your tiny existence rests each night, remember to collect dust, soak up the eternal cold and take heed of your surroundings.
Du centre brutaliste de Jared Majeski: (Traduit par Odile Leclerc)
Mentionné avant sont les énonciations et les inspirations qu'une personne communique à travers de simple habitation d'un centre isolé et brutaliste comme Edmonton. Agréablement mercuriel, le chantonnement disparate nous fait nous aventurer pas biiennn en haut, mais bien dedans; une autre addition de désespoir, de noirceur, d'amour et de famille. De l'insolation fusionne une mélodie stable ("Hatchet in the Garage"), de l'instrumentation prog au timbre tranchant (''Heathstroke'') et de soutien de voisin; tous bien évidemment latté de ce subtil familier des vocales monochromatiques de Jim Cuming. Peu importe où votre petite existence se repose chaque nuit, souvenez-vous de ramassez de la poussière, trempez le froid éternel et prenez garde à ce qui vous entoure.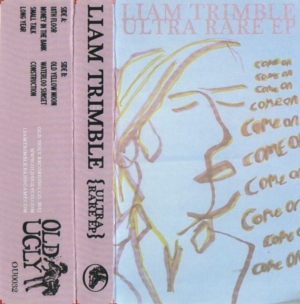 Liam Trimble
Ultra Rare EP
Edmonton, AB
From the chimerical yarn of Jessica Faulds:
Oh man, this tape has everything a hollow-toothed pop sucker could want. Sweet crooning, elastic guitar work, qwerty percussion, a waltzified Kinks cover, dinky keyboards, a touch of Tim Buckley (maybe a couple slugs of Buckley's), guest vox from best-kept-secret Jessica Jalbert, and above all, a craftsman's ear for song construction. The union of lyrics and (melodic) lines is no marriage of convenience, and the coupling births some extremely well spoken offspring. Take "Money in the Bank," a complete parable on the transience of local celebrity in two and a half minutes, or "Long Year", a tangled, chimerical yarn. The tape also comes with a Wing's Fortune. Mine says: "Someone is speaking well of you." Well, ditto, Mr. Trimble.
De la conte chimèrique de Jessica Faulds: (Traduit par l'horoscope de Maya Keshav)
Fiou, cette cassette contient tout ce qu'un fan aux dents creux de pop pourrait désirer. Le chantonnement doux, les riffs élastiques de guitare, la qwertybatterie, une reprise valsifiée de Kinks, les claviers mignons, un peu de l'air de Tim Buckley (peut-être quelques lampées de Buckley's), la voix invitée du secret le mieux gardé Jessica Jalbert, et surtout, une oreille d'artisan pour la construction des chansons. Le mariage des paroles et des mélodies n'est pas celui de convenance, et le jumelage donne naissance à une progéniture tellement éloquente. Par exemple, "Money in the Bank" est une parabole complète à propos de la nature éphémère de la célébrité du coin dans deux minutes et demi, et "Long Year", c'est une conte enchevêtrée et chimèrique. La cassette est accompagné d'un horoscope. Le mien se lit: "Quelqu'un dit du bien de toi." Bien, pareil, M. Trimble.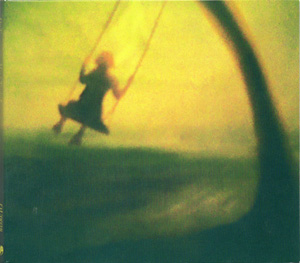 DoT
Mizz Teviak
Edmonton, AB
From the heavy lids of Jessica Faulds:
Jesus, I wish I liked whiskey. A slow glass of the smoky stuff, a rocking chair, and DoT's Mizz Teviak wafting from the victrola: that's how this summer's sweltering twilights should look. Too bad I hate hard liquids, and this album isn't on vinyl — it's exactly the kind of dusky, slack-jointed folk that the occasional needle-pop could only accentuate. Without reaching outside of an acoustic palate, DoT does everything from syllable-splitting yarns to softly swirling paranoiac melodies to wurly kitsch. Compounded, these tracks will have you mesmerized on your porch, too heavy-lidded to slap the mosquitos eating your flesh. Bliss.
Des paupières lourdes de Jessica Faulds: (Traduit par les piqûres de moustique de Maya Keshav)
Merde, j'aimerais bien si j'aime le whiskey. Une verre lente de liquide de fumée, un rocking-chair, et Mizz Teviak de DoT soufflant tout doucement du Victrola. Dommage que je déteste l'alcool fort et cet album n'est pas en vinyle— c'est exactement le genre de folk sombre et détendu que le bruit occasionnel du saphir pourrait accentuer. Sans tendre le bras dehors de la palette acoustique, DoT fait toutes choses depuis les contes syllabe-coupantes jusqu'aux mélodies paranos et doucement tourbillonnantes, jusqu'au kitsch frisé. Ensemble, ces morceaux vont te hypnotiser sur ta véranda, trop somnolent pour frapper les moustiques qui mangent ta chair. Quel bonheur.
---