Tag: odile leclerc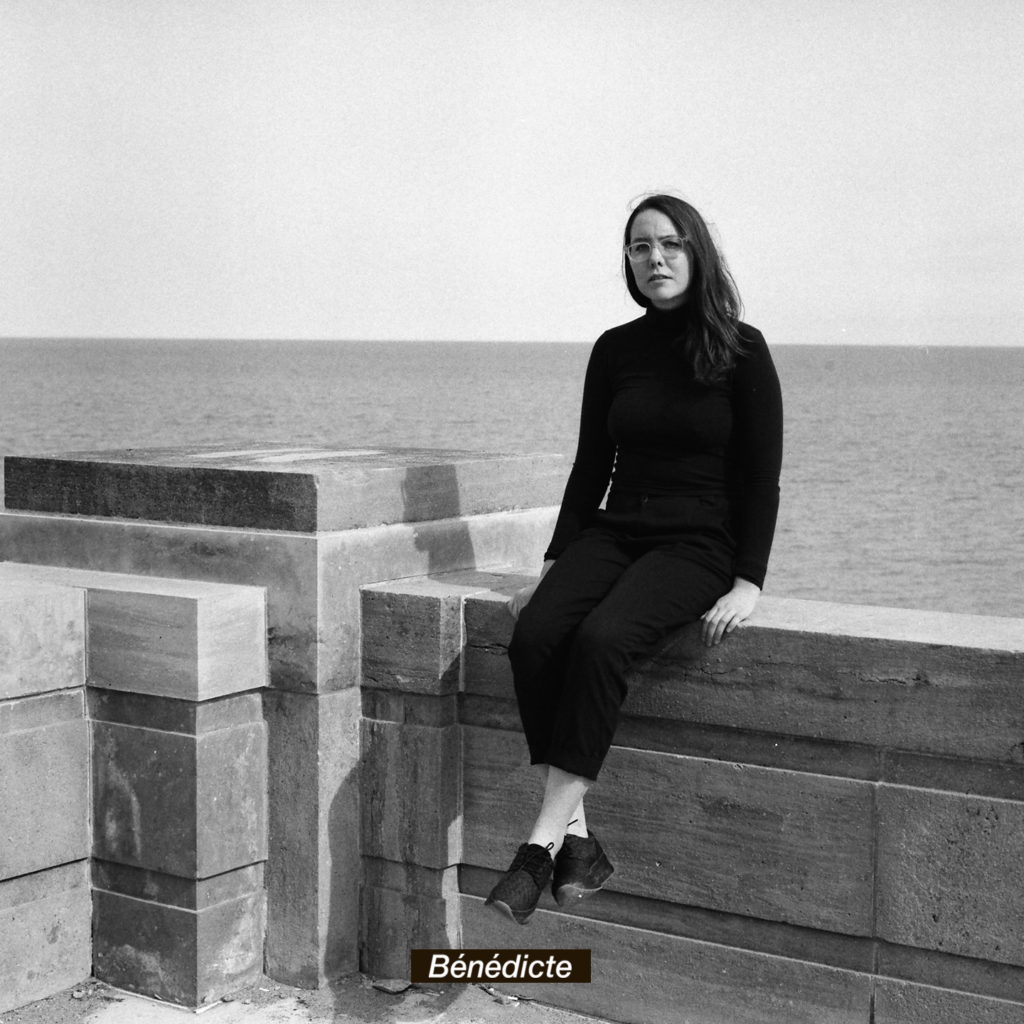 Bénédicte
Bénédicte
(Self-Released)
Toronto, ON
From the Famicon of Aaron Levin:
It's 1993 and your parents just got divorced. You don't really understand why because your entire life is Nintendo and there's no such thing as "divorce lawyers" in Bubble Bobble. But you persevere. Alone. Drifting. The universe is so big you just swim from planet to planet. You jam with some aliens on Mars before napping in the tidal overtures of Jupiter's gravity waves. It's 10,000 years before you realize you're being watched. Every move, thought, and frequency is permeated by The Watcher. The eyes. The gaze. The warrant-less destruction of private sanctity. It's arresting. It's jarring. You hate it. You want out. But how? You are the universe. Your death is the death of everything, all things, even the watcher itself. ¿ƃuᴉɥʇʎuɐ uǝʌǝ sᴉ ʇɐɥʍ ¿puǝ sƃuos ʇǝᴉnb ǝɥʇ op ǝɹǝɥʍ
Bénédicte's new EP, produced/performed entirely by Maxime Gordon, will be released on the 8th of September, grip it at their SoundCloud here.
Du Famicon d'Aaron Levin:
(Traduit par le Bubble Bobble d'Odile Leclerc)
C'est 1993 et tes parents viennent juste de divorcés. Tu ne comprends pas vraiment pourquoi parce que ta vie entière est le Nintendo et qu'il n'y a pas de chose comme des « avocats de divorce » dans Bubble Bobble. Mais tu persévères. Seul. Dérivant. L'univers est tellement grand que tu nages simplement de planète en planète. Tu jam avec des extraterrestres sur Mars avant de faire une sieste dans le raz-de-marée des ouvertures de la gravité de Jupiter. Ça prend 10 000 ans avant que tu réalises que tu es surveillé. Chaque mouvement, pensée et fréquence est filtré par les Observateurs. Les yeux. Le regard. La destruction sans garantie de la sainteté privée. C'est frappant. C'est choquant. Tu détestes ça. Tu veux t'en aller, mais comment? Tu es l'univers. Ta mort est la mort de tout, de toutes les choses, même des l'observateur lui-même. ¿ɐç ʇnoʇ uoçɐɟ ǝʇnoʇ ǝp ʇsǝ'ɔ ǝnb ǝɔ-ʇsǝ'no ¿sǝllǝ-ʇuǝssᴉuᴉɟ sǝsnǝᴉɔuǝlᴉs suosuɐɥɔ sǝl ùo
Le nouvel EP de Bénédicte, produit/réalisé entièrement par Maxime Gordon, sera publié le 8 Septembre, la saisir à leur SoundCloud ici.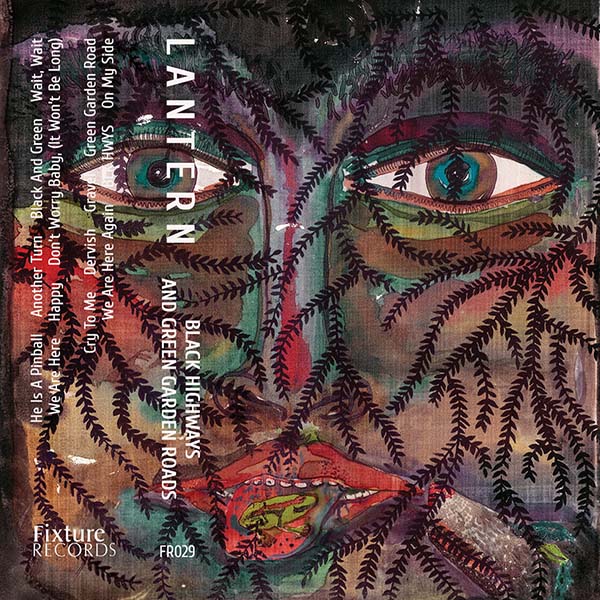 Lantern
Black Highways and Green Garden Roads
Montréal, QC
From the dual citizenship of NPJ:
Another turn, and we are here (again). Lodged in the center of Freelove's green garden, Lantern emits earthly delights from a steady flame. The glow illuminates multiple pathways, leaving the direction of our decision completely up to us, and the result of our decision completely up to them. Don't worry baby, BLK HWYS are on our side.
De la double citoyenneté de NPJ:
(Traduit des jardins verts d' Odile Leclerc)
Un autre virage et nous y serons (encore). Logée au centre du jardin vert de Freelove, Lantern émet des délices terrestres venant d'une flamme constante. La lueur illumine de multiples sentiers, nous laissant la liberté de diriger notre décision et la liberté de leur laisser le résultat de notre décision. Ne t'inquiète pas bébé, BLK HWYS est de notre côté.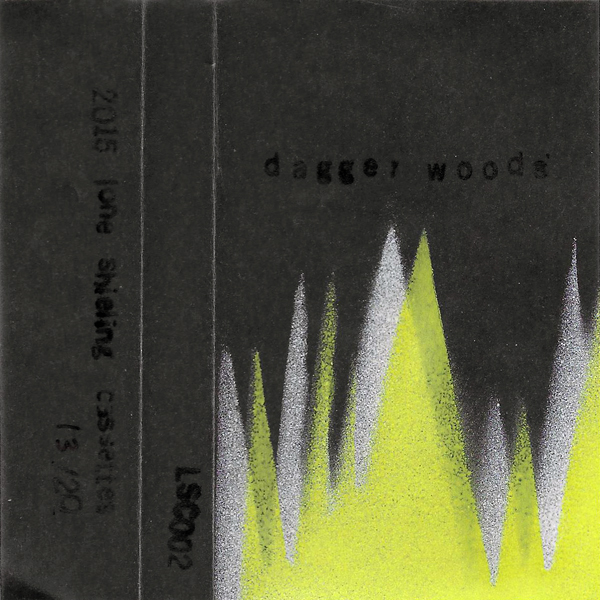 Dagger Woods
Dagger Woods EP
Sydney, NS
From the moss of Hailey Celesse McCarthy:
Pulsing with visceral cacaphonies and attentive soundscapes, Dagger Woods creates a cerebral pulse. Dagger Woods graft lo-fi and hi-fi components on spaced out, and the arrangement of their various sonic branches weave a healthy helix. Perilous at times, new teeth is a disquieting tangent. Though short, the EP is enduring.
De la mousse de Hailey Celesse McCarthy:
(Traduit par le pouls cérébral d' Odile Leclerc)
Palpitant de cacophonies viscérales et d'ambiances sonores attentives, Dagger Woods crée un pouls cérébral. Les composantes de basses et hautes définitions de Dagger Woods sur spaced-out et l'arrangement de leurs diverses branches soniques tissent un processus sain. Parfois périlleuse, new teeth est une tangente inquiétante. Bien que court, le EP est résistant.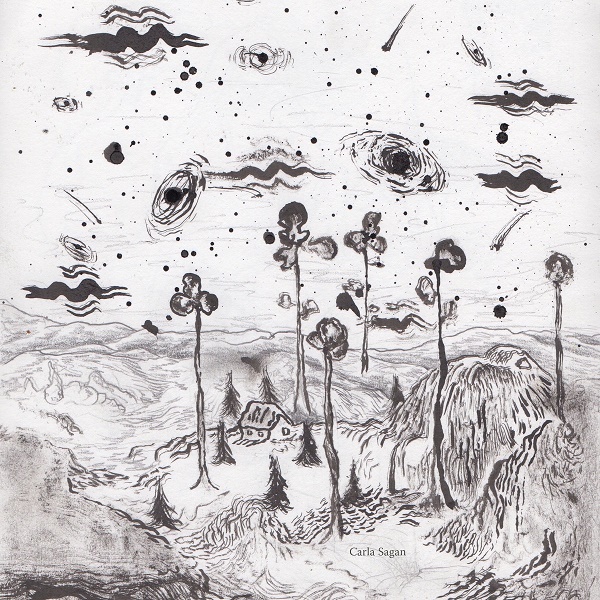 Carla Sagan
Observer Bias
(Self-Released)
Montreal, QC
From the of Local Dimension of Laura Donohue:
Predictably, another cosmic-Rorshach test is passed with flying colours. The Cosmos Update notes that there have been fewer sightings of UFOs and more stories of abductions. Good. Star-gazing on a sticky summer evening, we draw straws to decide who will try to convince the pilot to stop along the way and pick up all remaining pals. As long as we have each other we'll do well on Mars. We'll teach them frisbee.
De la dimension locale de Laura Donohue:
(De la soirée d'été collante d' Odile Leclerc)
Prévisiblement, un autre test de cosmique-Rorshach est passé haut la main. La Mise à jour du Cosmos constate qu'il y avait moins d'apparitions d'ovnis et plus d'histoires d'enlèvement. Bien. Regardant les étoiles par une soirée collante d'été, nous tirons à la courte paille pour décider qui va essayer de convaincre le pilote d'arrêter sur le chemin et de ramasser tous les amis restants. Pourvu que nous nous avons l'un l'autre, nous allons bien réussir sur Mars. Nous allons leur enseigner le frisbee.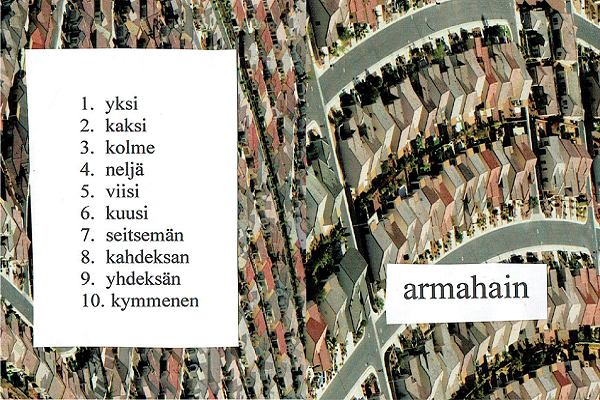 armahain
being human
(Self-Released)
St. John's, NFLD
From the endless refreshing of Joel Thibert:
You've been lying in bed a lot lately, putting it all off and endlessly refreshing. You spend time in the backseats of cars at night and your friends talk without you up front. Someone you haven't seen in a long time says something achingly, sincerely kind about you. You can't remember the last time you blushed like this. If there are synths, they are shifting glaciers. If there are drums, they are stuttering teenagers. If you go walk alone it's all better and worse at the same time. "I'm doing well; things are going great."
Tomorrow is the day you will wake up and be productive, you swear.
Du rafraîchissement sans fin de Joel Thibert:
(Traduit par les glaciers bougeant d'Odile Leclerc)
Tu t'allonges beaucoup sur ton lit dernièrement, fermant tout et restant frais. Tu passes du temps sur la banquette arrière des voitures la nuit et tes amis parlent sans toi à l'avant. Quelqu'un que tu n'as pas vu depuis longtemps dit quelque chose de douloureusement, sincèrement gentil à propos de toi. Tu ne peux pas te rappeler de la dernière fois que tu as rougie ainsi. S'il y a des synthétiseurs, ils sont des glaciers qui bougent. S'il y a des batteries, ils sont des adolescents qui bégayent. Si tu vas marcher seul, tout est mieux et pire à la fois. « Je m'en sors bien; les choses vont bien. »
Demain c'est le jour où tu vas te réveiller et être productif, tu le jures.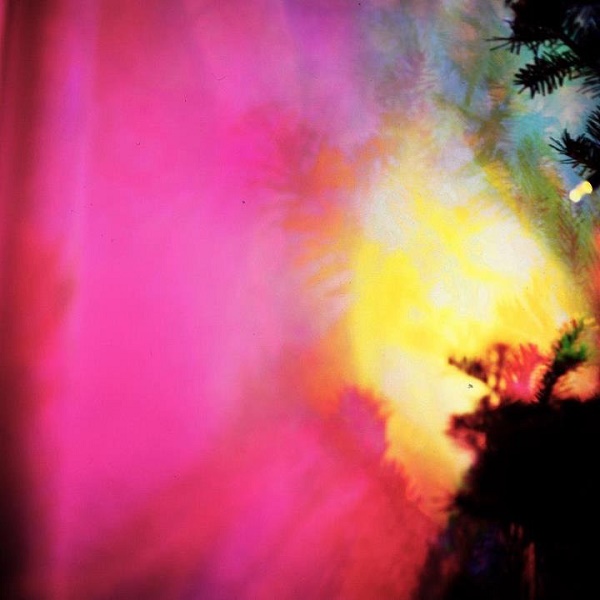 Seri Oko
Seri Oko
(Self-Released)
Montreal, QC
From the criminally soft hands of Simon Petley:
Since the dawn of electric light we have deliberated wildly about what may lurk in freshly rendered darkness, the space ransacked of radiation by the flick of a switch. This narrative replays in the basements and attics of the city's industrial graveyards, when the house lights go down and phantasm reigns. Upon this shade Seri Oko casts their billowing proclamation: sending it sinuating with layers of feedback to the darkest reaches of the room. Gutted, we surface, with visions of silky rapture thwarted by metallic hum.
From the criminally soft hands of Simon Petley:
(Traduit par l'extase soyeuse d'Odile Leclerc)
Depuis l'aube de la lumière électrique nous avons réfléchi furieusement à ce qui peut rôder dans l'obscurité fraîchement retournée, l'espace ravagée de radiation par l'effleurement d'un interrupteur. Cette narration rejoue dans les sous-sols et les greniers des cimetières de villes industrielles quand les lumières de la maison s'éteignent et le fantasme règne. Sur ce ton, Seri Oko jette leur proclamation gonflante, l'envoyant sinuer avec des couches de réactions dans les confins les plus noirs de la pièce. Estomaqués, nous faisons surface avec des visions d'extases soyeuses déformées par un fredonnement métallique.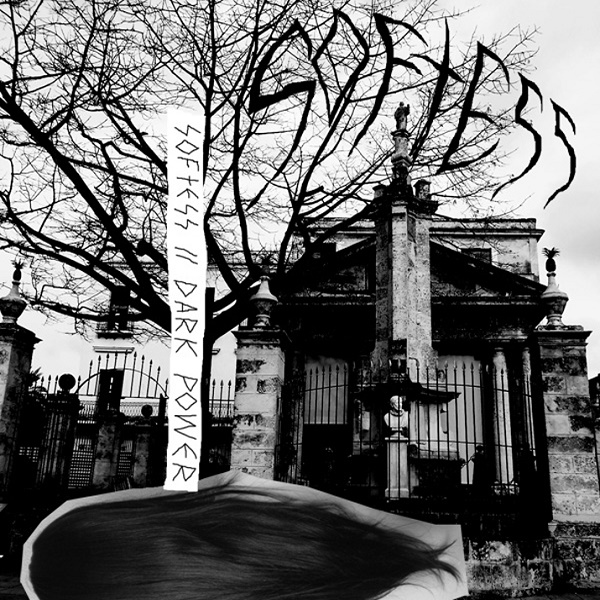 Softess
Dark Power
Vancouver, BC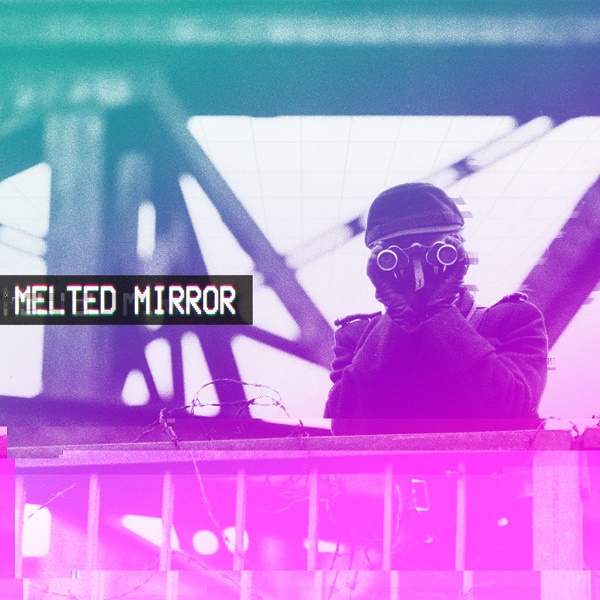 Melted Mirror
Melted Mirror
(Self-Released)
Calgary, AB
From the Summer Soul of Steph Kvellestad:
Melted Mirror's six-track album hits you like that third cup of booze at the end of a late January house party. The lyrics are warm with soft-edges that blend into the electric snap of the instrumentals. From here, we go on a journey through synthpop, riding the head-nodding, leg-bouncing buzz of fuzzy electronic beats. Flowing seamlessly from one song to the next, Melted Mirror create a nostalgic throwback to 80s film scores that will leave you replaying the album all day (and night) long.
De l'âme d'été de Steph Kvellestad:
(Traduit par le rythme électronique d' Odile Leclerc)
L'lbum de six pistes de Melted Mirror vous frappe comme un troisième verre d'alcool à la fin d'une fête tardive du mois de janvier. Les paroles son chaudes et douces et se mélangent aux claquements électriques des instruments. D'ici, nous embarquons dans un voyage à travers la musique pop du synthétiseur, chevauchant le bourdonnement du rythme électronique flou qui nous fait hocher la tête et taper du pied. Coulant fluidement d'une chanson à une autre, Melted Mirror créer un retour nostalgique vers les pistes sonores des films des années 80 qui va vous laisser rejouer l'album tout au long de la journée et de la nuit).
Melted Mirror – Subway Moonlight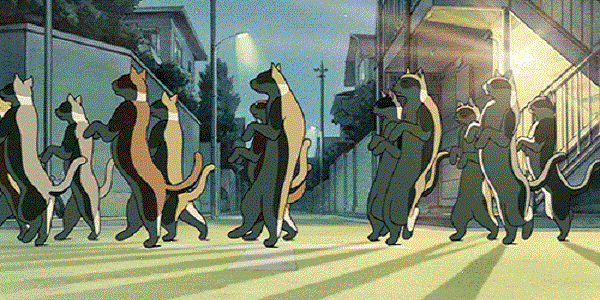 sarah denim
Finding Out
(directed by: sarah denim)
Halifax, NS
From the transformed paws of Brian Cleveland:
"Follow me." We begin a hypnotic feline trance to a place where everyone loves you. 189 seconds: find yourself, know yourself, love yourself, and believe in yourself. It takes a particular skill to make a popping piece of broken electronic sounds to match a silent film. Who knew a cat would provide the best advice to stand up for yourself and speak from the heart.
Des pattes transformées de Brian Cleveland:
(De la transe féline d' Odile Leclerc)
« Suivez-moi. » Nous commençons une transe féline et hypnotique vers un endroit où tout le monde t'aime. 189 seconds: trouve-toi, connais-toi, aime-toi et crois en toi. Ça prend un talent particulier pour faire correspondre un morceau de sons électroniques brisés qui saute à un film silencieux. Qui savait qu'un chat fournirait le meilleur conseil pour s'affirmer et parler du fond du cœur.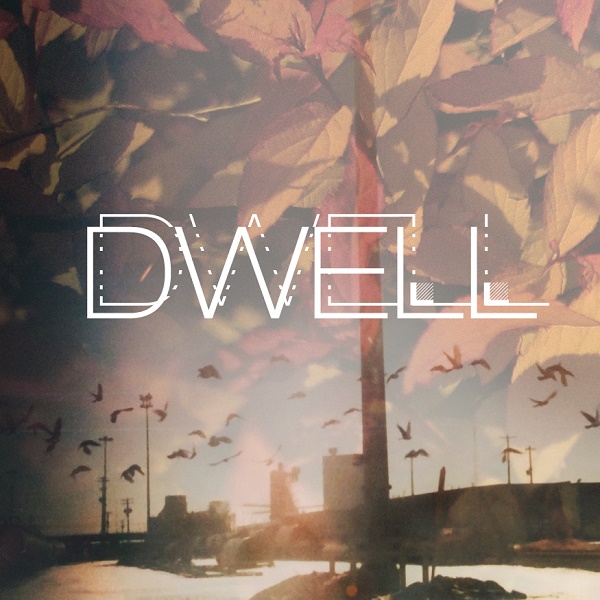 Dwell
Dwell
(Self-Released)
Toronto, ON
From the sultry snazz of Charlotte White:
Dwell is the brainchild of Andrew Noakes, captured by Felicity Williams' vocals and enveloped in the thick molten honey of his accompaning musicians. Each note quivers and ebbs, begging for release on every crescendo. Will you surrender to the apex? Will you revel in the acme?
Du snazz sensuel de Charlotte White:
(Traduit par Odile Leclerc)
Dwell est l'invention originale d'Andrew Noakes, capturé par la voix de Felicity Williams et enveloppé dans le miel chaud et épais de ses musiciens accompagnateurs. Chaque note tremble et décline, demandant jouissance sur chaque crescendo. Allez-vous abandonner au sommet? Allez-vous vous délectez dans l'acmé?
---