Tag: Nova scotia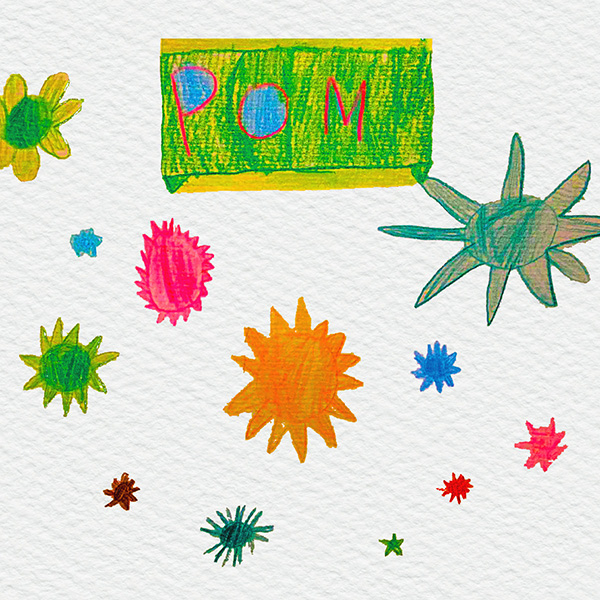 POM
POM EP
Self-released
Toronto, ON
From the archives of Mike Roi's Äppärät:
The Internet. Digital echoes become reflections of ourselves from the ideals (and flaws) of our bodies in the form of endless retweets, reactions and likes. This is nothing new, but POM find the beauty and horror lying in this relationship rallying to infinity. The syncopated rhythms of POM's instrumentals feel coolly calculated, but underscored by it all is the incongruent marriage of the real and the programmed. Its incompatibility knows no limits, but there is a thrill in the known and unknown beauty created by the shifting powers of control. "Take time to look inside – you're mine".
Archivée dans l'äppärät de Mike Roi:
(Traduit par l'encrier kaléidoscopique de Julie Mayer)
L'Internet. Les échos numériques deviennent les reflets de nous-mêmes, les idéaux (et les travers) de nos corps sous forme de gazouillis partagés, de réactions et de « J'aime » sans fin. Ça n'a rien de nouveau; POM a découvert la beauté et l'horreur se cachant derrière cette relation d'échanges à l'infini. Le duo semble avoir calculé de sang-froid sa musique instrumentale aux rythmes syncopés. Cependant, le tout met en évidence le mariage incongru du réel et du virtuel, de l'improvisation et de la programmation. Cette incompatibilité ne connaît aucune limite, mais un délicieux frisson réside dans la beauté connue et inconnue créées par le pouvoir changeant de l'emprise. « Prends le temps de regarder à l'intérieur; tu es à moi »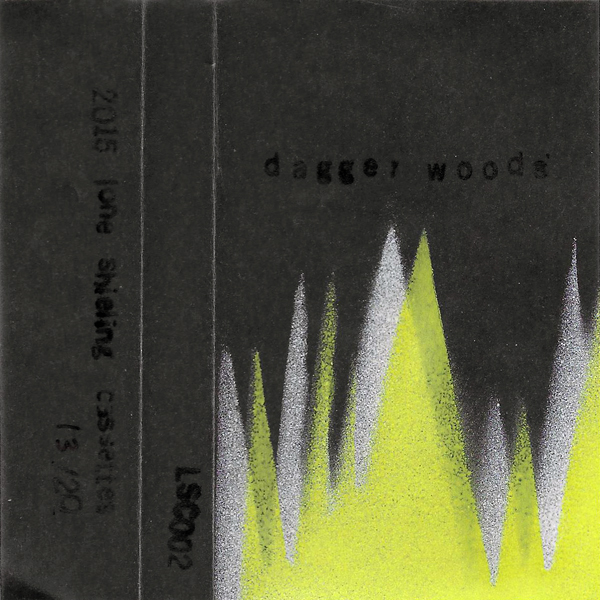 Dagger Woods
Dagger Woods EP
Sydney, NS
From the moss of Hailey Celesse McCarthy:
Pulsing with visceral cacaphonies and attentive soundscapes, Dagger Woods creates a cerebral pulse. Dagger Woods graft lo-fi and hi-fi components on spaced out, and the arrangement of their various sonic branches weave a healthy helix. Perilous at times, new teeth is a disquieting tangent. Though short, the EP is enduring.
De la mousse de Hailey Celesse McCarthy:
(Traduit par le pouls cérébral d' Odile Leclerc)
Palpitant de cacophonies viscérales et d'ambiances sonores attentives, Dagger Woods crée un pouls cérébral. Les composantes de basses et hautes définitions de Dagger Woods sur spaced-out et l'arrangement de leurs diverses branches soniques tissent un processus sain. Parfois périlleuse, new teeth est une tangente inquiétante. Bien que court, le EP est résistant.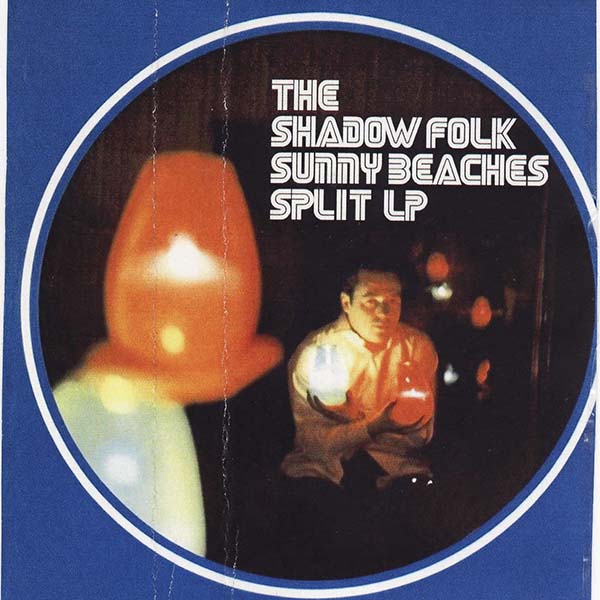 Shadow Folk // Sunny Beaches
Split
Halifax, NS
Des gains capitaux de Gabe Girard:
(Traduit par le chocolat chaud de Julie Mayer)
La Nouvelle-Écosse passe son flambeau de sensibilité pop rock à un autre groupe de mécréants slameurs. Toute la crème de Poncho records figure sur ce split album de The 13th Basement of Hell. Shadow Folk et Sunny Beaches distillent le Kool-Aid, le réduisent, le coupent avec du Tang et se piquent avec. Oseriez-vous en prendre? L'aimeriez-vous?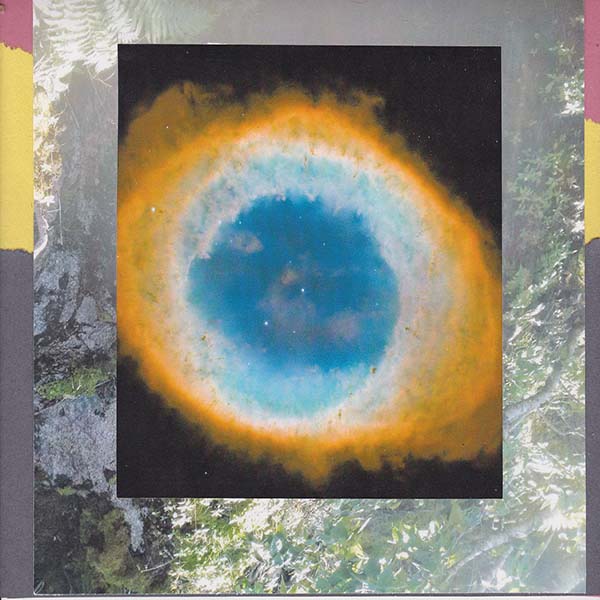 The Original Folk Trio
The Original Folk Trio
(Self Released)
Halifax, NS
From the deep whirrs of Joshua Robinson:
Miasmal free-form jazz from the deep-East of our northernly quilt.
All manner of dirigible sounds carried by lofty winds to the ears of those inclined to dance the dance of whirring vitality.
This is the sonorous embodiment of caring about only that which matters: the sharp pang of saline air, the acknowledgment of the restless spirit, and the gusto required to turn cold months into warm improvisations.
Des profonds vrombissements de Joshua Robinson:
(Traduit par Julie Mayer)
Du jazz libre miasmatique en provenance de l'Est profond de notre courtepointe nordique.
Toutes sortes de sons maniables sont transportés par d'imposants vents aux oreilles de ceux enclins/portés à danser la danse de la vitalité vrombissante.
Voici l'incarnation sonore qui représente le fait de s'occuper seulement de ce qui importe: la pointe acérée de l'air salin, la reconnaissance de l'esprit sans repos et l'entrain nécessaire pour transformer les mois froids en improvisations chaudes.
The Original Folk Trio – All Glory & Praise To Our Reptilian Overlords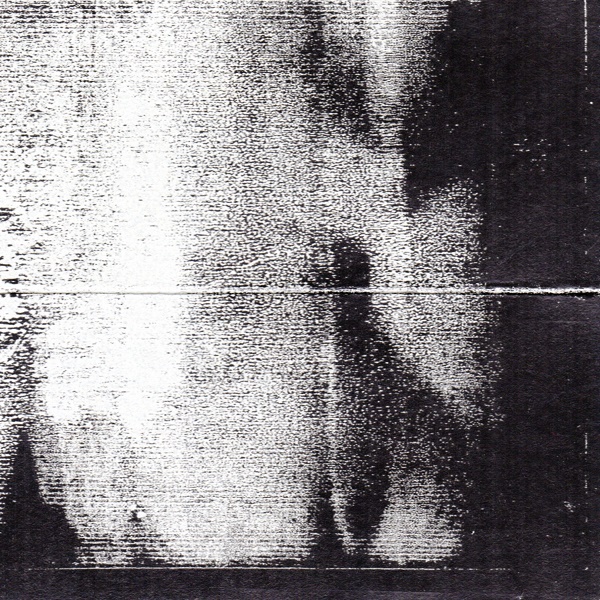 Moss Harvest
Moments Of Inertia
Halifax, NS
From the relentless density of Mark Gillis:
Driving along the coastline, an opaque and impenetrable fog wraps you inside a hazy cloak. Once tender waves crash precipitously on the shore, overflowing with impatience and animosity. The lines on the pavement dissolve into nothing. Trapped, with your senses smothered by the relentless density. There is no option but to push forward, into the isolation, into seclusion, hoping to see a sign of light, but the fog never breaks. You're stuck here forever.
De la densité implacable de Mark Gillis:
(Traduit par Wanying Zhang)
Pendant qu'on conduit le long du littoral, un brouillard obscur et impénétrable t'enveloppe dans un voile flou. Une fois les vagues douces s'écrasent à la hâte sur la rive, qui déborde d'impatience et d'animosité. Les lignes sur la chaussée s'évanouissent. Piégé, avec vos sens étouffés par la densité implacable. Il n'y pas de choix sauf d'avancer, dans l'isolement, dans la solitude, en espérant apercevoir un signe de la lumière, mais le brouillard ne se dissipe jamais. Tu es coincé ici pour toujours.
Moss Harvest – Dusk, Shrouded In Fog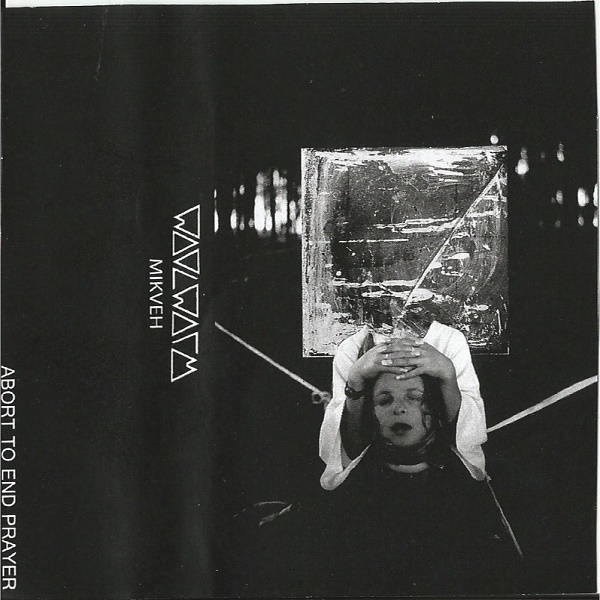 Woolworm
Mikveh
(Self-Released)
Truro, NS
From the inspired ennui of Mark Anthony Brennan:
Start off by throwing all your instruments on the floor and kicking them around for a while. Get into a song but then change your mind quickly and abandon it. Repeat that four times. Finally, play a full song in earnest. Scream your lungs out. Break the guitar's heart.
Done.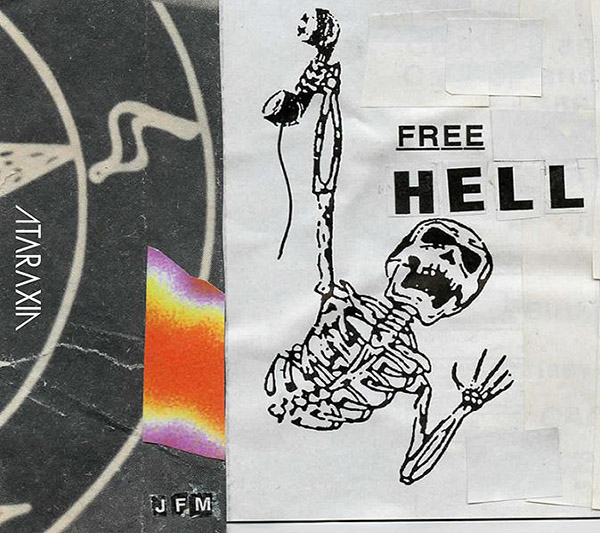 JFM
Free Hell
Halifax, NS
From the dark park head throb of Trevor Angst:
Six decades of Marvin Berry's static activity leaves his skeletal remains in a state of statue. Run a time lapse and watch his hands ossify into a debilitating age of contractured claws to bind an eternal grip around his handset. Pry the landline from his cold dead hands and listen to the receiver closely. Don't mistake it for a dial tone. Jesse Frank Matthews will take you on a journey of a sample-rich miscellany titled Free Hell. Start your descent into this segueing sound collage by dancing to the familiar realms of industrial electro body with a hydraulic lift backdrop. Pan into reverse truncated vocals over a stovetop boil melting BPM breakbeat and carry onward.
De la pulsation de tête au parc sombre de Trevor Angst:
(Traduit par la tempête de cheveux bleu et vert de Mackenzie Smedmor)
Les six décennies d'activité statique de Marvin Berry cèdent ses ossements dans l'état d'une statue. Au fil d'un laps de temps, observez ses mains scléroser en une ère débilitante de griffes contracturées qui serre éternellement dans sa poignée son téléphone. Forcez la téléphonie fixe de ses mains froides mortes et écoutez attentivement le récepteur. Ne le trompez pas pour une tonalité de numérotation. Jesse Frank Matthews vous emmènera en voyage à travers un mélange de prélèvement riche intitulé Free Hell. Débutez votre descente dans ce collage sonore incessant avec une danse au royaume du corps électro industriel devant un fond d'ascenseur hydraulique . Faites un panoramique sur les chants tronqués inversés au-dessus d'une cuisinière aux gros bouillons qui fait fondre les battements par minute du breakbeat et continue vers l'avant.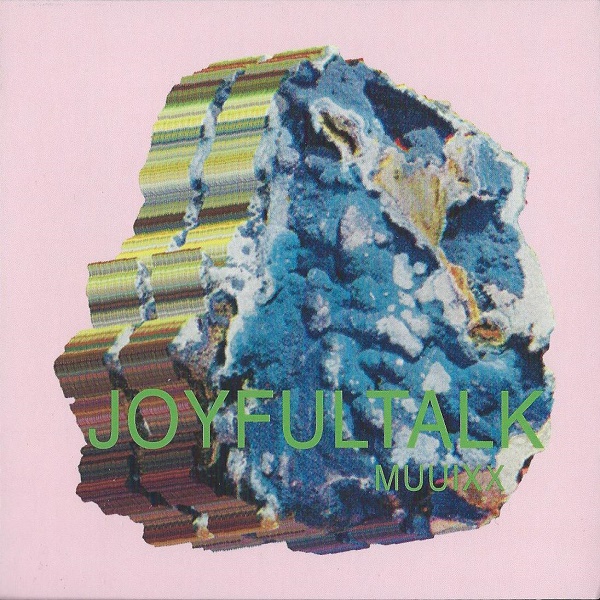 From the rockology of Mike Roy:
Something lurks beneath the surface of MUUIXX, revealing a strata far more rich and varied than the initial dig may diffuse. Textured layers of synthetic and organic instrumentation vibrate like a pulse on a Richter scale, interweaving their sounds as they race back and forth to heavier magnitudes. The sounds become different levels of soil, sand and rock each uniquely distinguishable from the last, yet meticulously cohesive as one. By the time JOYFULTALK strike bedrock with their loamy creation, the final results manage to reflect both the raw and the refined, in one consolidated mineral.
De la rocologie de Mike Roy:
(Du silex émoussé de Julie Mayer)
Quelque chose se terre sous la surface de MUUIXX, révélant des strates bien plus riches et variées que ce que l'excavation initiale laisse entendre. Des couches texturées d'instrumentation synthétique et organique vibrent telle une pulsation à l'échelle de Richter et entrelacent leurs sons tandis qu'elles vont et viennent précipitamment vers des magnitudes de plus en plus fortes. Les sons deviennent différents niveaux de terre, de sable et de roc qui se distinguent chacun du précédent et qui pourtant forment un tout d'une cohésion méticuleuse. D'ici à ce que JOYFULTALK atteigne la roche-mère avec leur création loameuse, les résultats finaux parviennent à refléter à la fois le brut et le raffiné en un minéral consolidé.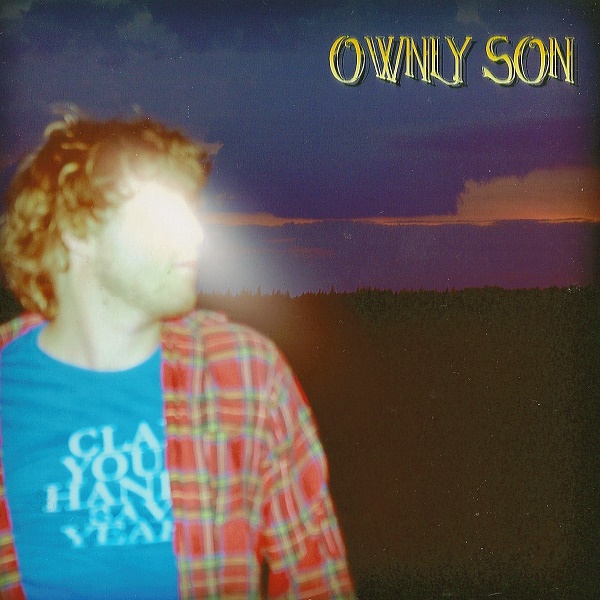 Ownly Son
Ownly Son
(Self-Released)
Dartmouth, NS
From the summertime isolation of Justin Crowe:
Expressively layered and hook-driven are the sounds of Ownly Son, a single-person project tucked away across the dark waters of Halifax. Home-recorded and creatively assembled with crafty percussion and ethereal harmonies, the music coasts along as the multiple sounds feed our ears. Every listen becomes a scavenger hunt of finding different things hidden the first time. Every tool used here is for great effect and exposes the music in a bright and bold light.
De l'isolement estival de Justin Crowe:
(Traduit par le jardin de pleurs de Julie Mayer)
Les sons accrocheurs de Ownly Son, un projet solo cantonné de l'autre côté des eaux sombres de Halifax, sont dotés d'une couche d'expressivité. La musique, enregistrement maison et montage créatif formé de percussions astucieuses et d'harmonies éthérées, suit la côte tandis que des sons multiples régalent nos oreilles. Chaque écoute se transforme en chasse au trésor afin de trouver différentes choses passées inaperçues au premier abord. Chaque outil utilisé dans l'album sert à faire de l'effet et expose la musique sous une lumière vive et crue.
Ownly Son – Push For The Change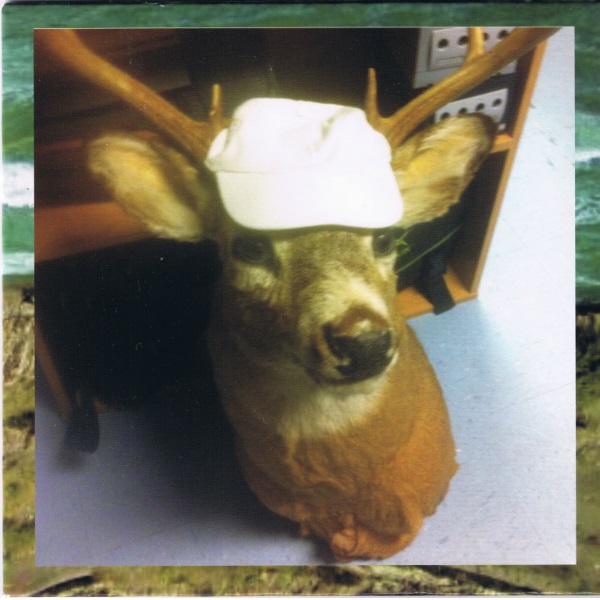 no problem
s/t
(Self-Released)
Truro, NS
From the bottomed ship of Benjamin Anderson:
Smoke is pouring its non-dimensions out from under the door, you can hear something stirring – no – you won't get in through there. You sneak in through the back – yes – this is what you came for. Figures that aren't quite bodies shift and lock together while up on the execution block there stands droogs, gully rats, and sonic gunslingers. Yellowing widths and lengths ooze from the crouching instruments, their wielders opaque but barely. You're nervous at first, but they are imploring you forward; closer. You give into the blind bliss of sun-worn tongues and bottomed-ship songs. Don't resist.
De l'épave submergée de Benjamin Anderson:
(Par la coquille à la derive d' Aliké Harel)
La fumée s'échappe en nuées adimensionnelles depuis le seuil de la porte, tu entends bien du mouvement à l'intérieur… mais — non — l'entrée n'est pas de ce côté-ci. Il faut se faufiler par la porte de derrière — c'est bien ça — que tu cherches. Des silhouettes qui n'ont pas tout à fait de corps tanguent, puis se figent les unes contre les autres, debout sur l'échafaud, acolytes, écumeurs et mercenaires soniques. Les instruments courbés tout de lambeaux défraîchis, et leurs interprètes, opaques, mais à peine. Tu es nerveux au début, mais ils t'implorent d'avancer, de t'approcher. Tu t'abandonnes aveuglément au plaisir des langues burinées par le soleil et des ritournelles d'épaves submergées. Ne résiste pas.
---