Tag: noise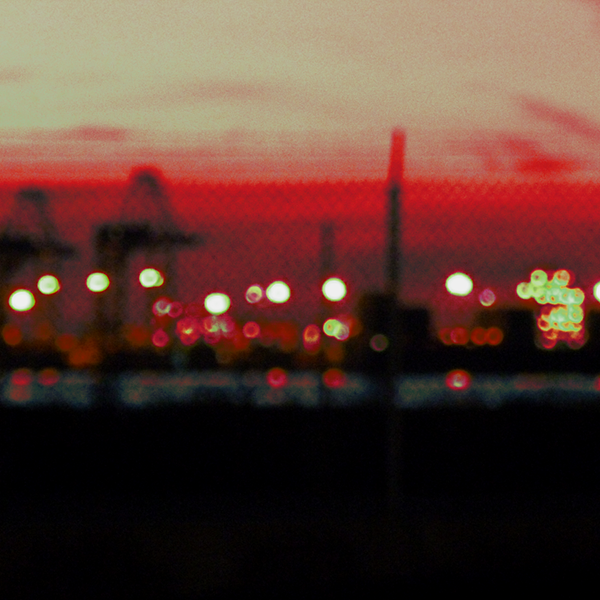 Atrum Machina
Machine Breathing
Self-released
Victoria, BC
From the languid sine wave of Teddie Brock:
Atrum Machina's sonic shadows lurk amidst a graveyard of flickering neon signage and cracked plasmic tubing. Parasitic worms lurch themselves into gutters cratering the stale concrete. Here, damage and rot are imminent as industrial structure gives form to a mycotoxic playground. The evolutionary circuit opens, then closes. Beyond the rusted fence-links, stifled machinations seep from a grey warehouse. The fossil transmissions of Machine Breathing weave a blanket of warm static – as the heartbeat falters, oscillations slow.
De la vague sinusoïdale languide de Teddie Brock:
(Traduit par la tangente hyperbolique de Julie Mayer)
Les ombres acoustiques d'Atrum Machina rôdent parmi un cimetière d'enseignes aux néons vacillants et de tubes plasma craquelés. Des vers parasites rampent dans les caniveaux cratérisant le béton plat. Ici, les dommages et la pourriture sont imminents alors que la structure industrielle donne forme à un terrain mycotoxique. Le circuit révolutionnaire s'ouvre, puis se referme. Au-delà du grillage rouillé, des machinations étouffées suintent d'un entrepôt gris. Les transmissions fossiles de *Machine Breathing* tissent une couverture d'électricité statique chaude. À mesure que le pouls faiblit, les oscillations ralentissent.
Atrum Machina – Grow (Trophus)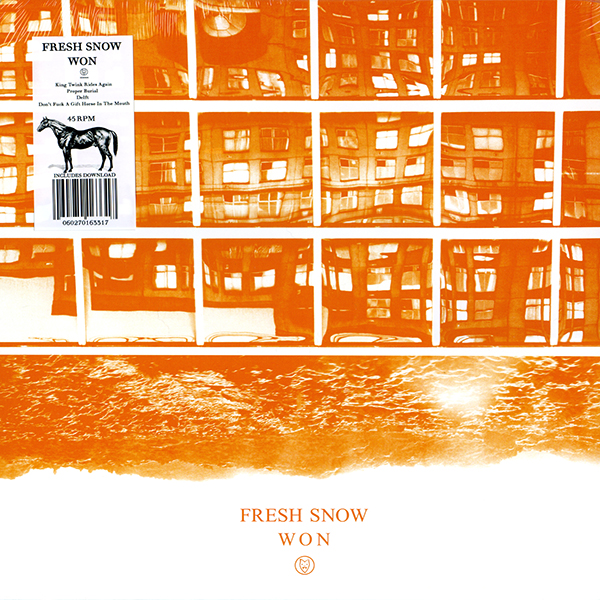 Fresh Snow
WON
Toronto, ON
From the frozen technology of Brendan Lehman:
City streets, forest paths; in and out, up and down. Running from one dirty thrill to the next euphoric hell. Fresh Snow is the score to your chase, sprinting with you as the graceful noise tears down walls and trees alike. Yet still, the sun will rise tomorrow.
De la technologie gelée de Brendan Lehman:
(Traduit par le soleil pensif de Maya Keshav)
Les rues de la ville, les chemins forestiers; ici et là, en haut et en bas. En courant d'un frisson louche vers le prochain enfer euphorique. Fresh-Snow est la bande sonore de ta chasse, qui court à toute vitesse avec toi pendant que les bruits gracieux démolissent les murs et les arbres. Mais tout de même, le soleil se lèvera demain.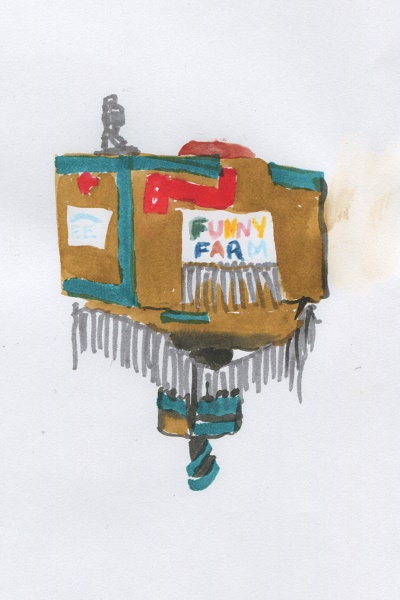 Electric Eclectics
(Illustrations by: Megan Arnold // Photos by: Josh Cwintal)
Meaford, ON
Various Artists: Jennifer Castle, Scott Hardware, Castle If, Ice Cream, Sourpussy, Darknesses, HSY, Bile Sister, Scattered Clouds, Doom Tickler, Xuan Ye
From the mydriasis of Sara Bortolon-Vettor:
We are at the peak of Scotch Mountain. Beings of the weirdo variety, charming locals of Meaford and the artists within us all are called to the funny farm to gather. As the sun sets, beautiful beings adore the fuscia lit sky while our auditory senses are tickled with wonder. Electric Eclectics is a fantasy world to many who seek to escape their concrete surroundings and experience artistry in nature.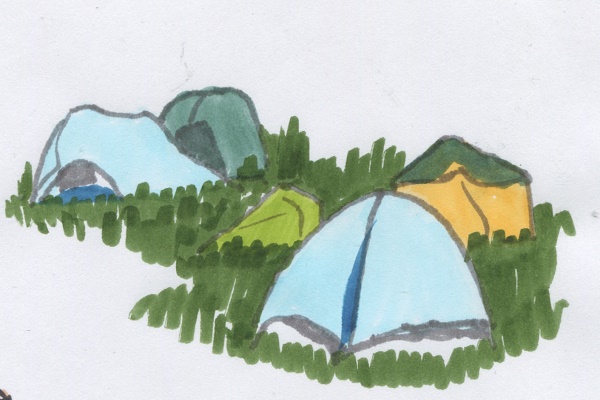 Camping on top of Scotch Mountain.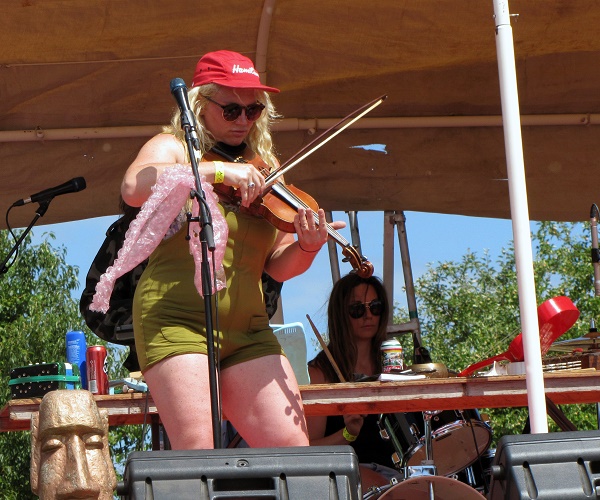 Sourpussy brings humor and cacophony to any willing ear.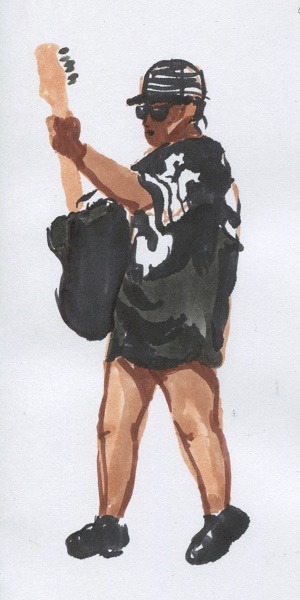 Darknesses performs a noisy-sludge of dark-pop on the EE mainstage.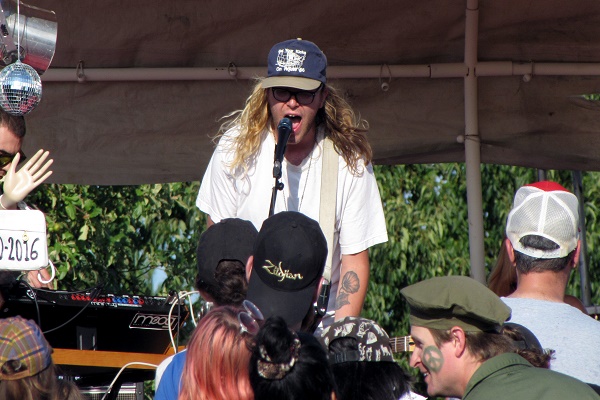 HSY coaxed the relaxed crowd into a captivated fervor.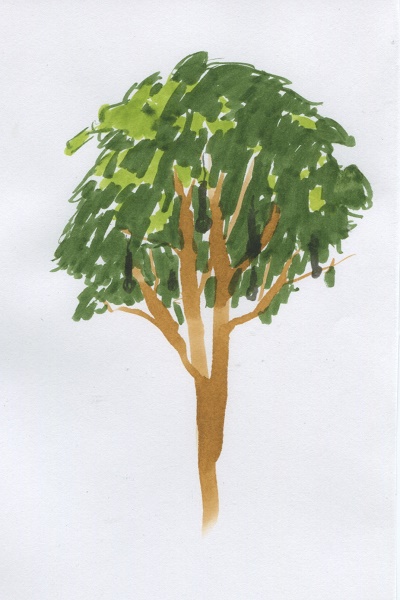 A single tree amidst the fields of wheat and grass.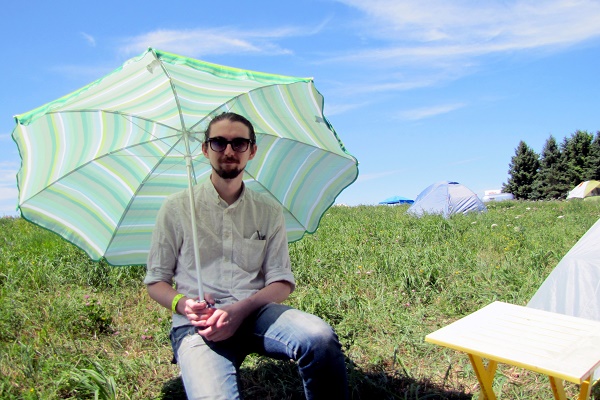 Taking a much needed retreat from the unrelenting heat rays.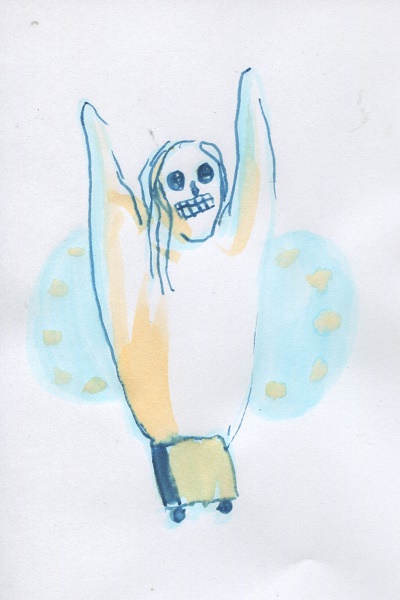 Apetechnology's ghostly being welcomes the crowd at EE mainstage.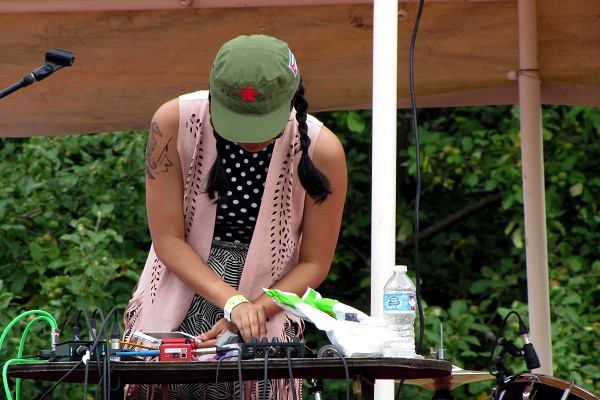 "This isn't working" Xuan Ye said right before leaving the knobs behind and asking the crowd if she should sing instead.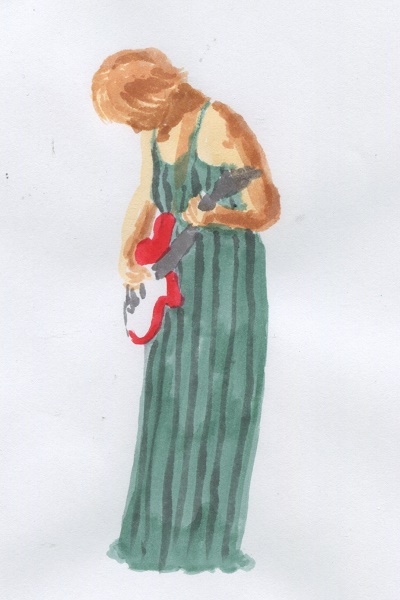 Audience members listen intently to the warm voice of Jennifer Castle.
EE's curation by Chris Worden (Co-director/Natural Thirst) is eccentrically diverse and distinctive. Thanks to the incomparable artists, Gordon Monahan (Co-director/Sound Artist/Owner) and Laura Kikauka (Performance Artist/Owner) for welcoming us all to their funny farm.
De la mydriase de Sara Bortolon-Vettor:
(Traduit par le paysage sonore de Maya Keshav)
On est au sommet de Scotch Mountain. Les drôles d'êtres, les résidents charmants de Meaford et les artistes que nous conservons à l'intérieur se ressemblent à la maison de fous. Au coucher du soleil, les belles âmes adorent le ciel illuminé en fuchsia, pendant que nos sens auditifs sont chatouillés par l'émerveillement. Electric Eclectics est un monde fantastique pour ceux qui cherchent à échapper leurs environs en béton pour vivre l'art dans la nature.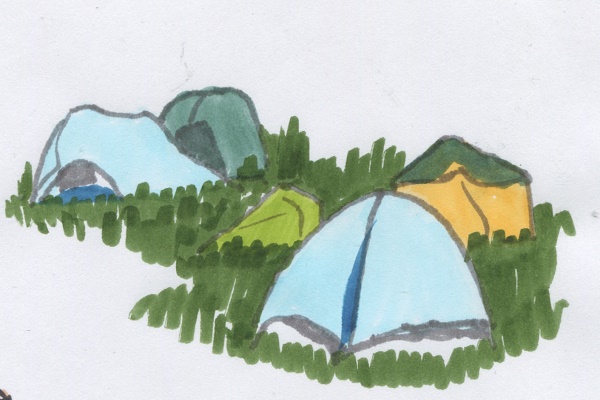 Le camping au sommet de Scotch Mountain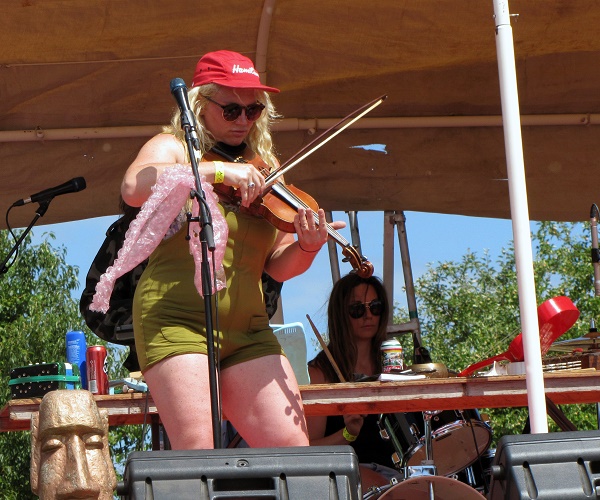 Sourpussy apporte l'humour et la cacophonie à n'importe quelle oreille enthousiaste.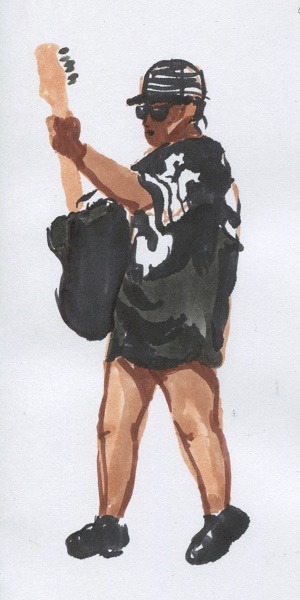 Darknesses joue une boue bruyante de dark-pop sur la scène principale d'EE.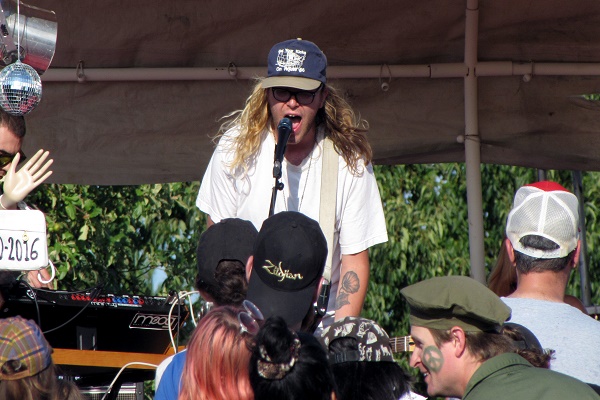 HSY provoque une ferveur captivée dans la foule détendue.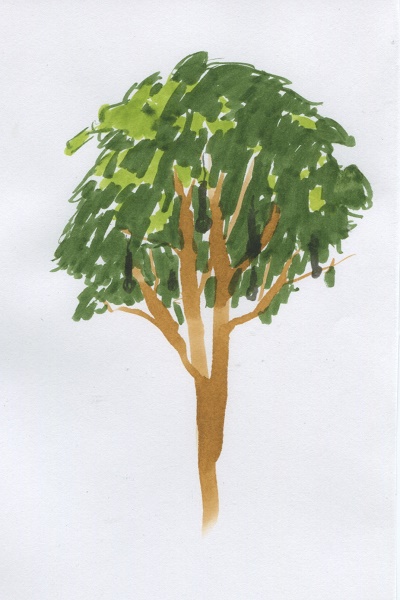 Un seul arbre parmi les champs de blé et d'herbe.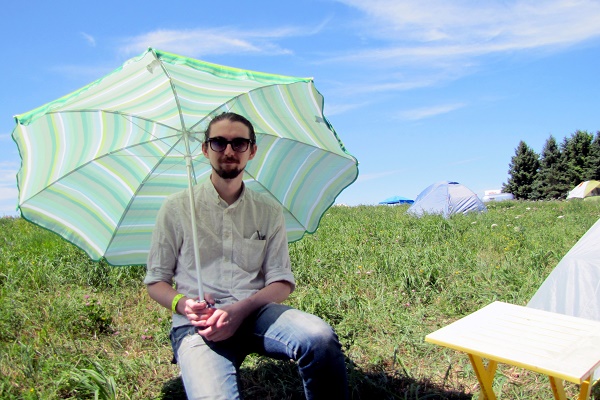 En faisant une pause bien nécessaire de la chaleur continuelle.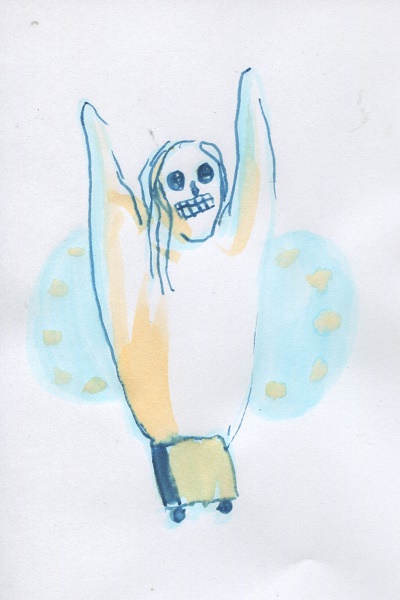 L'être fantomatique d'Aptechnology accueille la foule sur la scène principale d'EE.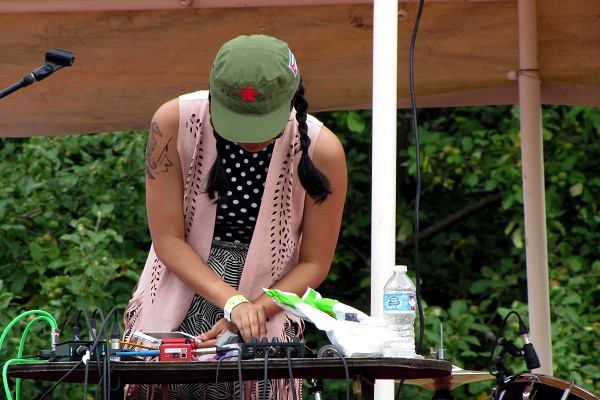 Xuan Ye a dit « Cela ne marche pas » avant qu'elle ait quitté les boutons et demandé à la foule si elle pouvait chanter à la place.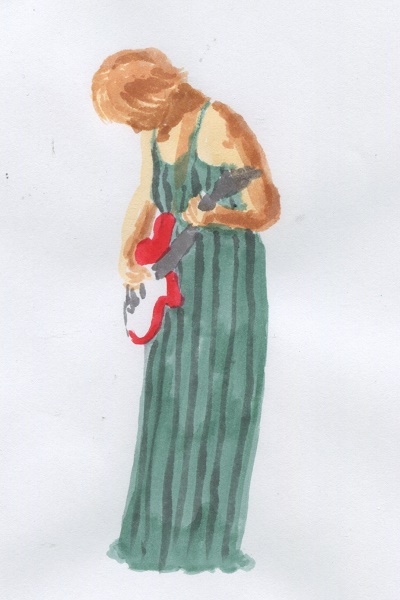 Les membres de l'auditoire écoutent attentivement la voix chaleureuse de Jennifer Castle.
Conclusion— La gamme de musique à EE organisée par Chris Worden (co-réalisateur/ Natural Thirtst) est excentriquement diverse et distincte. Merci aux artistes incomparables, à Gordon Monahan (co-réalisateur/ artiste sonore/ propriétaire) de nous avoir accueilli à leur maison de fous.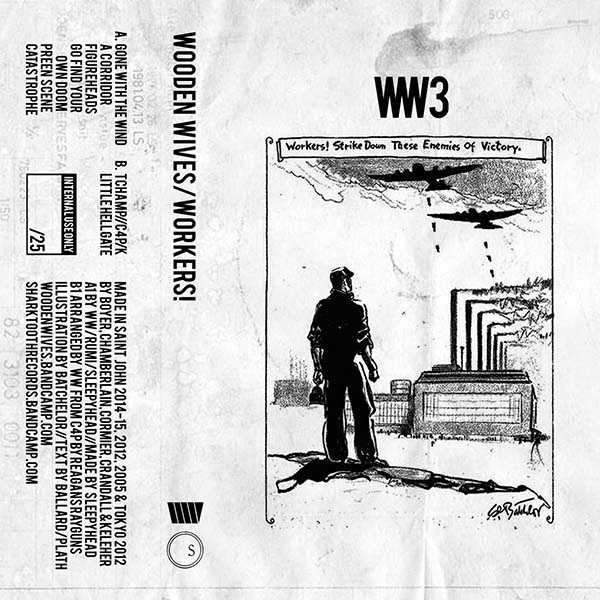 Wooden Wives
Workers! Strike Down These Enemies Of Victory
(Sharktooth Records)
Saint John, NB
From the calloused hands of Brian Cleveland:
WIVES IS OVER. With a decade-long presence that winds throughout Saint John's music scene, the Wooden Wives were unlikely to go out with anything but a bang as their ever-morphing, explosive presence comes to its inevitable conclusion. Despite containing mostly previously unreleased tracks, the final album from the Wooden Wives fittingly plays like a Best Of compilation, running the gamut between spoken word pieces, fast punk snippets, a cover, and long drone selections. Subverting the idea of what constitutes a song, the Wooden Wives relax the mind and energize the body. Influencing innumerable groups from the Maritimes and already splitting off to form a handful of their own exciting new projects, they are gone but hardly forgotten. Wooden Wives 2005-2015 RIP.
Des mains calleuses de Brian Cleveland:
(La sélection de drones d' Odile Leclerc)
Le temps des WIVES est fini Avec une présence sur presque toute la scène musicale de Saint-John's de 10 ans, il était peu plausible que les Wooden Wives n'allaient pas quitter sans frapper fort alors que leur présence explosive et toujours changeante vient à son inévitable conclusion. Malgré qu'il contient majoritairement des pistes précédemment non publiées, l'album final des Wooden Wives joue de façon appropriée comme un Best Of des compilations, dirigeant la gamme entre les fragments de mots parlés, les bribes rapides de punk, une couverture et une longue sélection de drones. Renversant l'idée de quoi constitue une chanson les Wooden Wives relaxent l'esprit et donnent de l'énergie au corps. Influençant d'innombrables groupes des Maritimes et s'étant déjà séparés pour former une poignée de leurs propres nouveaux projets excitants, ils sont partis, mais pas oubliés. Wooden Wives 2005-2015 RIP.
Wooden Wives – Gone With the Wind
Tidal~Signal

July 30th – 31st, 2016

Various Artists
Vancouver, BC
From the somnambulistic daydreams of Teddie Brock
Later this month, a wave of inspired currents will flood the West Coast soundscape. For two unprecedented evenings, listeners will be immersed in the visionary sound-worlds produced by local women, transgender, genderqueer and intergender artists. Exploring the diverse spectrum of music, encompassing noise, ambient, electronic, drone, experimental techno, improvised, sound and performance art, Tidal~Signal will emanate from within the anchorage of Selectors' Records in Chinatown, Vancouver on July 30th and 31st.
Des rêveries en somnambule de Teddie Brock:
(Traduit par l'onde phosphorescente de Maya Keshav)
Plus tard ce mois-ci, une onde phosphorescente de courants inspirés va innonder le paysage sonore de la côte ouest. Pendant deux soirées sans précédent, les auditeurs seront immergés dans les mondes sonores visionnaires produits par les artistes féminines du coin, les artistes les transgenres, le genre queer et intergenres. En explorant l'éventail divers de musique, y compris le noise, l'ambiance, l'électro, le drone, la techno expérimentale, l'improvisation, l'art sonore ainsi que l'art performance, Tidal~Signal va émaner du mouillage de Selectors' Records dans le quartier chinois de Vancouver le 30 et le 31 juillet.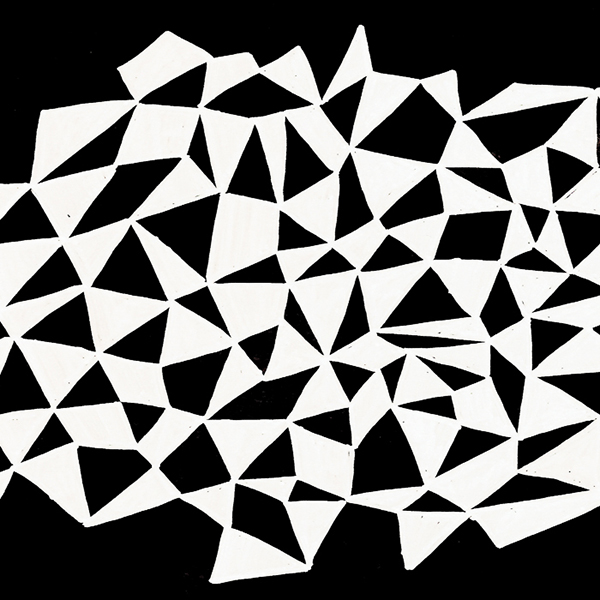 Eyeballs
Bad Art
(Self-Released)
Toronto, ON
From the feckless newsflash of Simon Petley:
The year: 2052. The headlines relay rumours. Trust is in precarious short supply. One thing is for sure: the primordial stannic sludge has finally begun its ascent from within the planet's molten core. It has equipped itself with arpeggiators, drum machines, tape loops and shows no signs of holding off until the entire population is shaking their hips in rhythm. It seems almost human in its undulations, more CH3 than C++, certainly. Soon you find the sludge echoing your desires. Anger, passion, and fear plait with gesticulation and form a cord strong enough to drag you across town in a fit of compassion.
De la nouvelle inefficace de Simon Petley:
(Traduit par la boîte à rythmes de Odile Leclerc)
L'année : 2052. Les grands titres rapportent des rumeurs. La réserve de confiance est moindre et précaire. Une chose est sûre : la boue stannique a finalement commencé son ascension depuis le centre en fusion de la planète. Elle est équipée d'arpégiateurs, de boîtes à rythmes, de cassettes et ne montre aucun signe d'attendre que la population entière secoue leurs hanches au même rythme. Elle semble presque humaine dans les ondulations, plus de CH3 que de C++, certainement. Bientôt, vous trouvez la boue faisant écho à vos désirs. Colère, passion et peur s'entremêlent avec gesticulation et forment une corde assez forte pour vous attirer à travers la ville dans un élan de compassion.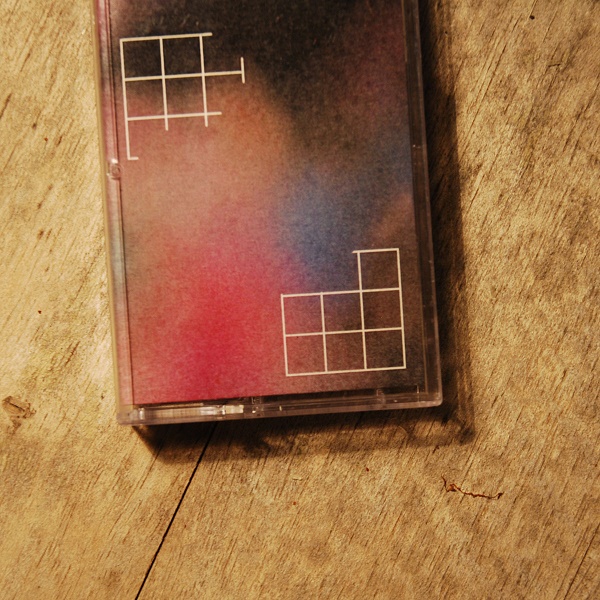 Philippe Vandal
Frag
Montreal, QC
From the splintered mind of Laura Stanley:
Our hearts once beat together. Their united sound displaced the loneliness that lived inside me for so long. But now, the loneliness has returned and I hear the ghosts of our former life: our fights, our joy, your favourite jazz record, the clatter of our dishes, the static from the TV when we forgot to pay our cable bill. In Frag, Montreal's Philippe Vandal summons distant discordance with forgotten feelings. Like us, these memories are fragmented and atonal. Together they sound as fearful of the future as I am.
De l'esprit fragmenté de Laura Stanley:
(Traduit par la mentalité capricieuse de Louis-Félix de Chevigny)
Nos cœurs ont autrefois battu à l'unisson. Ce battement synchronisé a repoussé la solitude qui vivait en moi depuis si longtemps. Maintenant, elle est de retour et je peux entendre les spectres de notre vie d'auparavant : nos chicanes, notre joie, ton disque de jazz favori, le bruit de nos assiettes, les parasites de notre télé la fois où nous avions oublié de payer notre facture de câble. Dans Frag, le Montréalais Philippe Vandal invoque, par des sentiments oubliés, une discordance lointaine. Comme nous, ces souvenirs sont fragmentés et atonaux. En les écoutant, on pourrait penser qu'ils sont aussi effrayés par le futur que je le suis.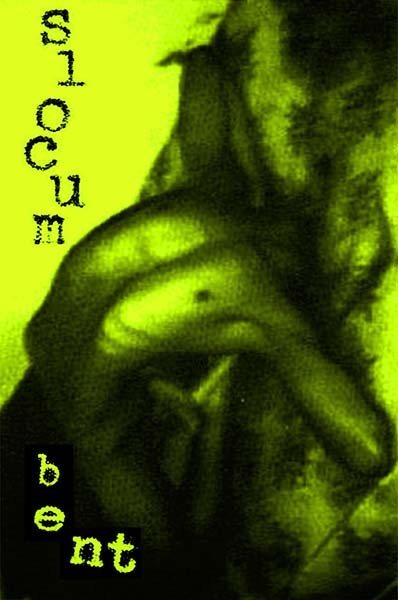 From the unwavering trajectory of Griffin Martell:
Composure will drain the color from your cheeks. Nevermind, stand up straight, tighten the lips and maintain eye contact. Endurance is validation in itself. As the body heaves with the lurch of instinctive dread, the intellect must not flinch. Pure cognitive inertia forms the basis of a superior being. It is only when this law is broken that the unravelling begins. Sink into the viscera and you will find the residue of decomposing visions. To be bent is to be forsaken.
De la trajectoire sans écarts de Griffin Martell:
(Traduit par la vieille âme de Julie Mayer)
Le sang-froid drainera la couleur de tes joues. T'inquiètes, tiens-toi droit, serre les lèvres et maintiens le contact visuel. Conserver les apparences le plus longtemps possible est une validation sociale en soi. Alors que le corps se soulève sous le vacillement que provoque la terreur instinctive, l'intellect ne doit pas flancher. L'inertie cognitive pure forme la base d'un être supérieur. C'est seulement lorsque cette loi est enfreinte que débute le dévoilement. Enfonce-toi dans tes propres viscères et tu y trouveras des résidus de visions en décomposition. Être plié revient à être abandonné.
Slocum – Science Will Bring Me Back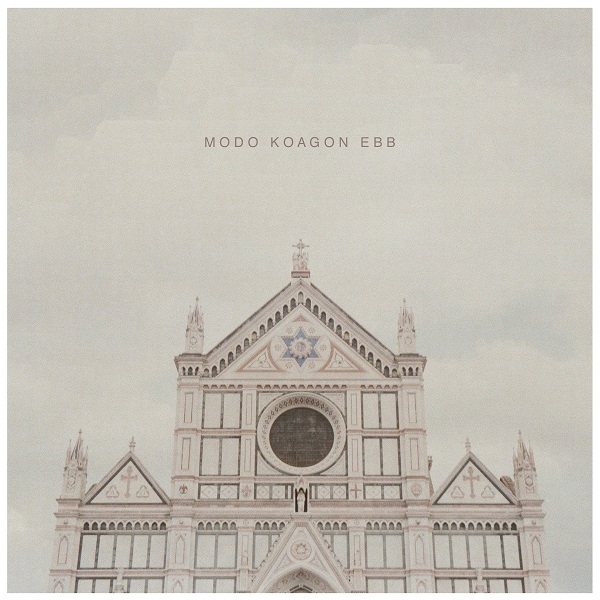 Modo Koagon
Ebb
(Self-Released)
Guelph, ON
From the last breath of Heather Lune:
The field recordist curls up after a long life and goes to sleep. The moment – the fall – the rise – the bridge – the break – eternally suspended in the midst of infinite sound.
A toy xylophone, screaming shoreline wind, liquid sliding on skin, dead radio whirling the drain, while stirring the spoon chinks the glass, razors buzz, the jazz cd skips, the car and the sound the land makes as you pass through it, insects in trees, blades on ice, the gutters melting, tapping typewriter, the beep of the life support machine, the clock on the wall.
You discover the moment of death – that split second before the jump, forever.
Du dernier souffle de Heather Lune:
(Traduit par le gargarisme salé de Julie Mayer)
Le preneur de son se pelotonne après une longue vie et s'endort. L'instant – la chute – l'ascension – la transition – la rupture – l'homme est éternellement suspendu au milieu d'un son infini.
Un xylophone jouet, le hurlement du vent en provenance du rivage, le glissement d'un liquide sur la peau, une radio à plat s'écoule en tourbillons par la bonde, la cuillère fait tinter le verre lorsqu'on la remue, des rasoirs qui bourdonnent, le CD de jazz saute, l'auto et le son que la terre produit alors que vous passez dessus, les insectes dans les arbres, des lames de patin sur la glace, des gouttières fondent, les bruits de frappe d'une machine à écrire, les bips de l'appareil veillant au maintien des fonctions vitales, l'horloge accrochée au mur.
Vous découvrez l'instant de la mort – cette fraction de seconde avant le grand saut, à jamais.
Modo Koagon – Ebb (For Wilhelm and Ellen)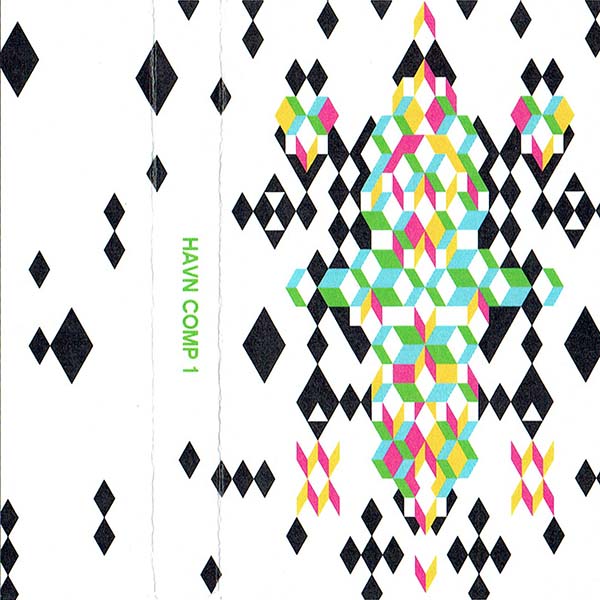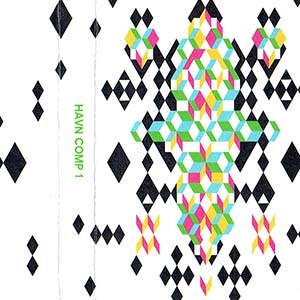 Various Artists
HAVN COMP 1
(HAVN)
Hamilton, ON
---