Tag: noise punk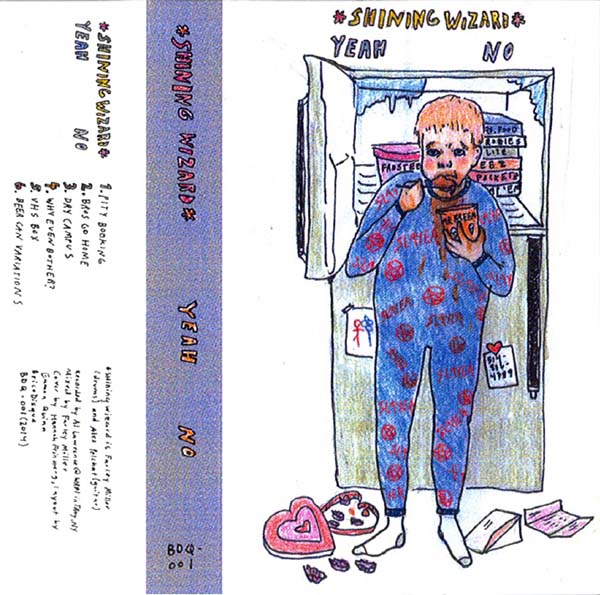 * Shining Wizard *
Yeah No
(BricoDisque)
Montréal, QC
From the basement kitchen tapes of Talia Jacob:
Big & brazen, Yeah No stirs up a fine ruckus of sublimely collapsing construction. Shining Wizard invites you to dance clumsily, flailing on the fringe of coherence where Alex Pelchat electric slides like wildcat sandpaper & Farley Miller taps out a beat so nimble it always seems frustratingly, beautifully, out of reach. Hearken! Here is noise that will devour you whole & spit you out, red-faced & panting.
Shining Wizard – Beer Can Variations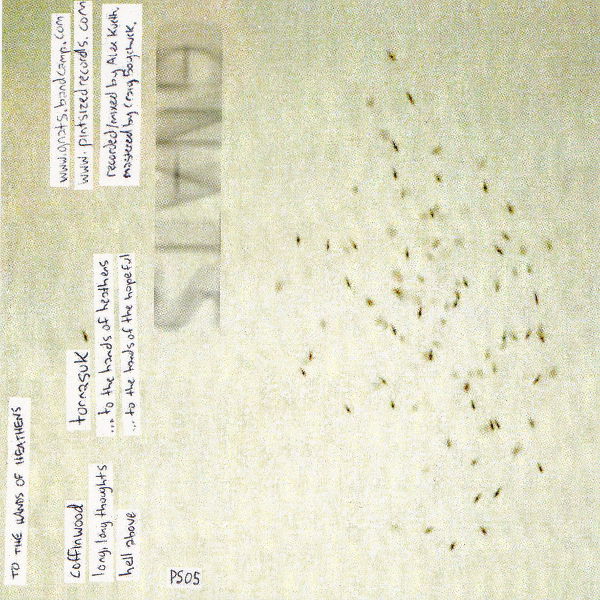 Gnats
To the Hands of Heathens
Calgary, AB
From the noumenal object of Josh Silver:
Gnats' layered noise-punk is a musical punch in the face, wrenching listeners into a frenzy of flailing instrumentation. The chaos is held in check by snare blasts through the storm of distortion, a swarm of unconventional musical runs with a logic of its own. As a necessary element of the music instead of mere ornamentation, the noise take precedence as it gains its own melodic nature. This forms a complex composition revealed through the sonic commotion.
De l'objet nouménal de Josh Silver:
(Traduit dans la pureté de l'abstraction par David Kohler)
Le bruitisme punk de Gnats est un coup de poing musical dans la face; il déchire les auditeurs dans une frénésie instrumentale déboitée. Le chaos est contenu par des pièges à souffles au travers d'un orage de distortion, un essaim de musique non conventionnelle s'envolant avec une logique qui lui est propre. En tant qu'élément nécessaire à la musique plutôt que simple ornement, le bruit prédomine et nous démontre sa propre nature mélodique. Ceci forme une composition complexe, révélée dans cette commotion sonore.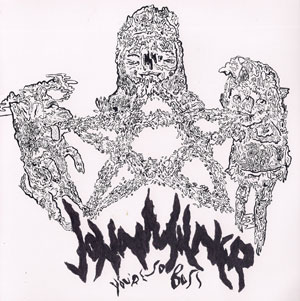 John Milner You're So Boss
7″
Toronto, ON

Convenience stores emit sounds so high pitched that adults can't hear to ward off young people from loitering (what we used to call "hanging out"). Reverse this hypothesis and lo, a sound that shakes soil and loam to drag up
undergrounders
from the deep who can dance with their eyes closed. Metal gates creak open in Sodom to welcome those shunned from the sidewalks and we fall, tripping over cracks. This overtly rude foursome can't help but glue together weirdos and fun-boys, calling the rest of us a bunch of
Taquito-eating
old folks. If you think you've got it on the wrong speed, it's right.
Audio clip: Adobe Flash Player (version 9 or above) is required to play this audio clip. Download the latest version here. You also need to have JavaScript enabled in your browser.
John Milner You're So Boss – Side A [Excerpt – Study Service, Meat Shits, Gr3, Wide Mart, Hope Void]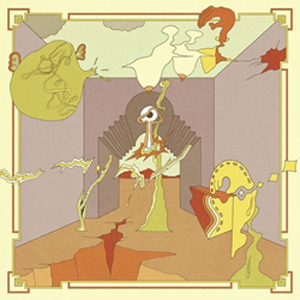 AIDS Wolf
Ma vie banale avant-garde
Montreal, QC

Recorded in Calvin Johnson's
Dub Narcotic Studio
in Olympia, WA, Canada's most progressively potent gang of art-damaged grumps have created what could be their masterwork. After years of touring Rollins style and unleashing countless slabs upon the mound,
AIDS Wolf
have pared it down to the bare wires pulsing and robbing us of the horizon. Chloe Lum's vocals are louder than ever, yet processed in robotic jabs to the eardrums, playful, violent, while
Alex Moskos
floats and meanders through a valley of oozing moans, all on top of the unrelenting smash provided by Yannick Desranleau. Every time they get into the studio they take it out to the left field for another round of "how insane am I/how insane is the world", barefoot and lost. Finding new meanings inside the sullen husks of human interaction, focused on the future and destroying the past relatives we had known. Repetition. Repeater. Realized. Where do we go from here?
Audio clip: Adobe Flash Player (version 9 or above) is required to play this audio clip. Download the latest version here. You also need to have JavaScript enabled in your browser.
Audio clip: Adobe Flash Player (version 9 or above) is required to play this audio clip. Download the latest version here. You also need to have JavaScript enabled in your browser.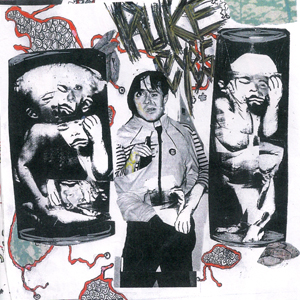 Puke Eyes
Puke Eyes
Montreal, QC
::web/sounds::

Red Masstermind
Choyce delivers a triple-gulp of pavement pizza with wildman drummer
Edouard Laroque
on this abdominal assault of improv-psych splatter. Whether tearing into chainsaw riffs or veering into a nomadic void,
Satan's van
never stops a-rockin'. As a clincher, "Museum of Death" hands the megaphone to gonzo poet Richard Ritalin for a tale of ritual evil à la "
The Gift
." Beurk!
Audio clip: Adobe Flash Player (version 9 or above) is required to play this audio clip. Download the latest version here. You also need to have JavaScript enabled in your browser.
Puke Eyes – I Think It's Human
Audio clip: Adobe Flash Player (version 9 or above) is required to play this audio clip. Download the latest version here. You also need to have JavaScript enabled in your browser.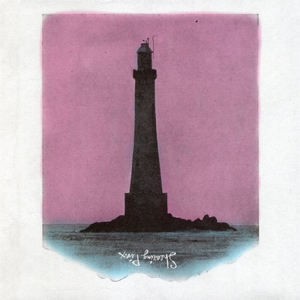 Shearing Pinx
Night Danger
Vancouver, BC

As a relic from the triumvirate evenings of dual guitar destruction,
Night Danger
contains the last recordings Shearing Pinx conjured within their triplicate state. Gripping the mic for the first time,
Erin Ward
obliterates all previous associations and takes "Sufferer" to a new level of avant-gothery. They further circumvent every convention with "Play Nice", assailing a burnt blues jam into thirteen minutes of
distorted twilight
and chromatic space. Weaving within the trio's high-level riffery and abject tonal assault,
Night Danger
uniquely steals this very special space within Canada's creative cosmos. Posthaste grippage.
Audio clip: Adobe Flash Player (version 9 or above) is required to play this audio clip. Download the latest version here. You also need to have JavaScript enabled in your browser.
Audio clip: Adobe Flash Player (version 9 or above) is required to play this audio clip. Download the latest version here. You also need to have JavaScript enabled in your browser.
Audio clip: Adobe Flash Player (version 9 or above) is required to play this audio clip. Download the latest version here. You also need to have JavaScript enabled in your browser.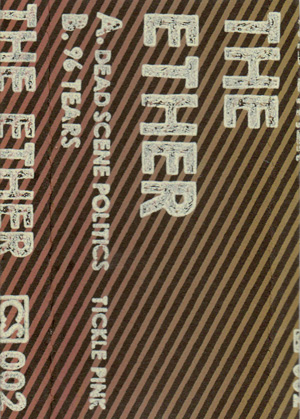 The Ether
Dead Scene Politics b/w 96 Tears
Halifax, NS

With infinite drones of granular noise, The Ether dismantle ? and the Mysterians "96 Tears" into blissful nihilism. It's the perfect trajectory for the moodier garage-punk of the 21st century: manic threads of derisive tone, painful hollaramas, and the burnt guitar leads of a desolate future. The Ether remain a vision into an apocalyptic groove transcending
metaphysical mediums
in sinusoidal abandon. Get sicc with it.
Audio clip: Adobe Flash Player (version 9 or above) is required to play this audio clip. Download the latest version here. You also need to have JavaScript enabled in your browser.
Audio clip: Adobe Flash Player (version 9 or above) is required to play this audio clip. Download the latest version here. You also need to have JavaScript enabled in your browser.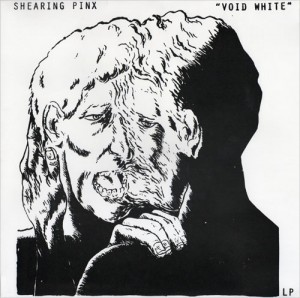 Wrapped in the searing red-line of low-end distortion, the dualic Pinx are entombed for the first time on polyvinyl. Even as a duo, the cavernous cacophony of their sinusoids are preserved; null waves of guitar shreddery percolate every trough and groove while a pounding
machine gun
fires upon skin-covered cylinders into adjective-oblivion. "Dired-Out" captures their corse ritual with precise dignity, offering two minutes of harsh improv before descending into a swinging western narrative with droning vocals and pulsating guitar rhythms, ushering our frayed minds into a static groove. They. Just. Won't. Stop.
VOID
GRIP.
Audio clip: Adobe Flash Player (version 9 or above) is required to play this audio clip. Download the latest version here. You also need to have JavaScript enabled in your browser.
Shearing Pinx – Magnolia's Tomb
Audio clip: Adobe Flash Player (version 9 or above) is required to play this audio clip. Download the latest version here. You also need to have JavaScript enabled in your browser.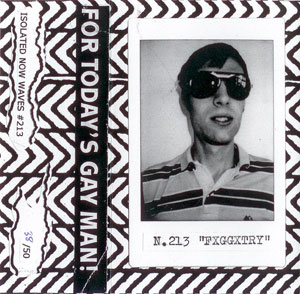 Nic Hughes is as close as Vancouver's underground scene has to royalty, something even a cursory glance at the staggering number of releases on his
Isolated Now Waves
label lends undeniable credence to. Never content to rest on such laurels, Hughes continues to produce great art at a pace few could muster (let alone match), and his solo project N.213's latest,
FXGGXTRY
, proves his merit yet again. While undeniable tapped from a similar vein as his work with
Shearing Pinx
, this cassette manages to deviate and define itself as a more personal and introspective work without all of that singer-songwriter bullshit that usually follows such descriptors. Soaked in anger (or anguish?), barrages of spastic, massive guitars slide sinew-tight over each other before slamming up against noisy rumbles of sound collage hum and restrained, unworldly instrumentals. To top it off, Hughes' inimitable vocals continue to put reverb-fetishists everywhere to shame. There's an ominous feeling to the whole record as if some strange current runs through its every connection, a basement tape concept album in denial. To put it simply?
FXGGXTRY
is the best N.213 release to date.
Audio clip: Adobe Flash Player (version 9 or above) is required to play this audio clip. Download the latest version here. You also need to have JavaScript enabled in your browser.
Audio clip: Adobe Flash Player (version 9 or above) is required to play this audio clip. Download the latest version here. You also need to have JavaScript enabled in your browser.


From the megative zpace of James Goddard:
Negative Space's blistering, all-offense Punk'n'Grunge proudly pushes Metz's noise crusade forward. Opening with a series of carefully timed guitar shrieks – like a call to the ramparts of the pre-medieval French city with which they share their name – and continuing with relentless drumming, six-stringed wizardry, Constantinian vocals, and what might be the auditory equivalent of burning oil, the cuts on this gorgeously coloured vinyl are taking no names as they storm your aural countryside. This is the last of their three 7″ opening salvo, get in on the ground floor.
Audio clip: Adobe Flash Player (version 9 or above) is required to play this audio clip. Download the latest version here. You also need to have JavaScript enabled in your browser.
Audio clip: Adobe Flash Player (version 9 or above) is required to play this audio clip. Download the latest version here. You also need to have JavaScript enabled in your browser.
---