Tag: no problem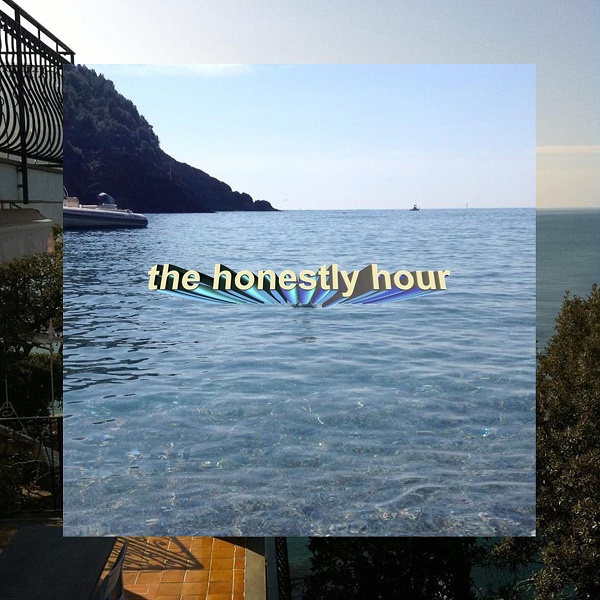 No Problem
The Honesty Hour
(Self-Released)
Halifax, NS
From the flu saturated state of Caleb John Schriver:
No Problem's college rock leanings and post-teenage yearnings equate to a back-to-school fever dream in the honestly hour. From purchasing shoes to inviting Kurt Inder to after parties, these young Truro boys conjure up a delirium where things like "cheapcruise.dad.com" can only make sense. No Problem couples songwriting prowess and their own "popsicle rock" to create a serenity, likened to waking up from a mid-day nap, dehydrated with one sock on and barely still on the bed. This nap is satisfying, like unrolling the cuffs of your pants and only finding a little bit of lint.
De l'état saturé de la grippe de Caleb John Schriver:
(Traduit par l'angoisse adolescente de Maya Keshav)
Les tendances de rock à l'université et les désirs postadolescence de No Problem équivalent à un rêve fiévreux de la rentrée scolaire dans the honestly hour. De l'achat de chaussures jusqu'à l'invitation de Kurt Inder aux afters, ces jeunes garçons de Truro font apparaître un délire où les choses comme "cheapcruise.dad.com" ont du sens. No Problem couple la prouesse parolière à son propre "popsickle rock" pour créer une sérénité, qui nous fait penser à quand on se réveille d'une sieste de iournéei, déshydraté avec seulement une chausette et tout juste sur le lit. Cette sieste est satisfaisante, comme quand on déroule ses revers de pantalons et on trouve juste un petit peu de peluche.
No Problem – She Can't Help Herself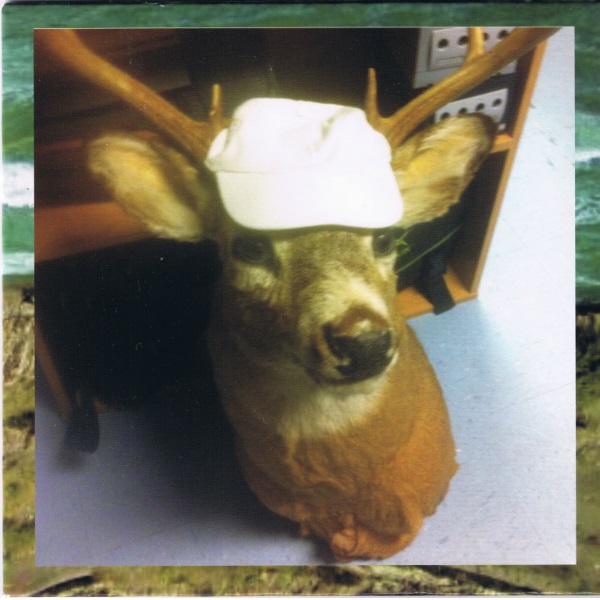 no problem
s/t
(Self-Released)
Truro, NS
From the bottomed ship of Benjamin Anderson:
Smoke is pouring its non-dimensions out from under the door, you can hear something stirring – no – you won't get in through there. You sneak in through the back – yes – this is what you came for. Figures that aren't quite bodies shift and lock together while up on the execution block there stands droogs, gully rats, and sonic gunslingers. Yellowing widths and lengths ooze from the crouching instruments, their wielders opaque but barely. You're nervous at first, but they are imploring you forward; closer. You give into the blind bliss of sun-worn tongues and bottomed-ship songs. Don't resist.
De l'épave submergée de Benjamin Anderson:
(Par la coquille à la derive d' Aliké Harel)
La fumée s'échappe en nuées adimensionnelles depuis le seuil de la porte, tu entends bien du mouvement à l'intérieur… mais — non — l'entrée n'est pas de ce côté-ci. Il faut se faufiler par la porte de derrière — c'est bien ça — que tu cherches. Des silhouettes qui n'ont pas tout à fait de corps tanguent, puis se figent les unes contre les autres, debout sur l'échafaud, acolytes, écumeurs et mercenaires soniques. Les instruments courbés tout de lambeaux défraîchis, et leurs interprètes, opaques, mais à peine. Tu es nerveux au début, mais ils t'implorent d'avancer, de t'approcher. Tu t'abandonnes aveuglément au plaisir des langues burinées par le soleil et des ritournelles d'épaves submergées. Ne résiste pas.
---