Tag: Nicolas Coutée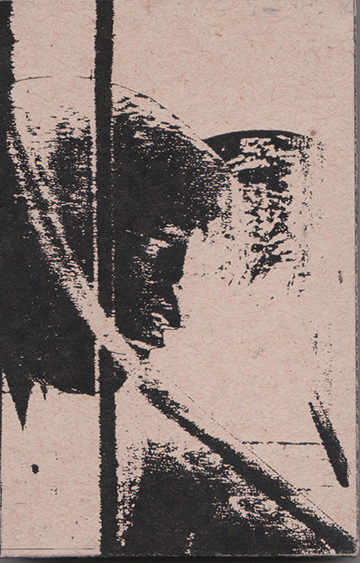 Nervous Operator
Yield to the Night
(MLX)
Vancouver, BC
From the sonic slumber of Morgan Cook:
Driving through the night, out of the city, deeper into the darkness, the wind becomes visible in the trees. At first melancholy sets in but soon you are lulled, you are hypnotized and you are contented. Personalities are obscured, there are only patterns. The journey will last as long as it takes to get there. The unknown place. The place where you are transformed. If you like we can stop at a diner along the way.
Du sommeil sonique de Morgan Cook:
(Traduit sur la route perdue de Nicolas Coutlée)
Filant dans la nuit, loin de la ville, l'auto s'enfonce dans les ténèbres, le vent dans les arbres se dévoile. D'abord vous gagne la mélancolie, mais très vite vous vous apaisez, hypnotisé, satisfait. Les personnalités s'obscurcissent, il ne reste plus que des schèmes. Le voyage durera aussi longtemps qu'il le faut pour arriver à destination. Ce lieu inconnu. L'endroit où vous vous métamorphoserez. Si vous voulez, on peut arrêter dans un diner en cours de route.
Nervous Operator – Tsunami of Discontent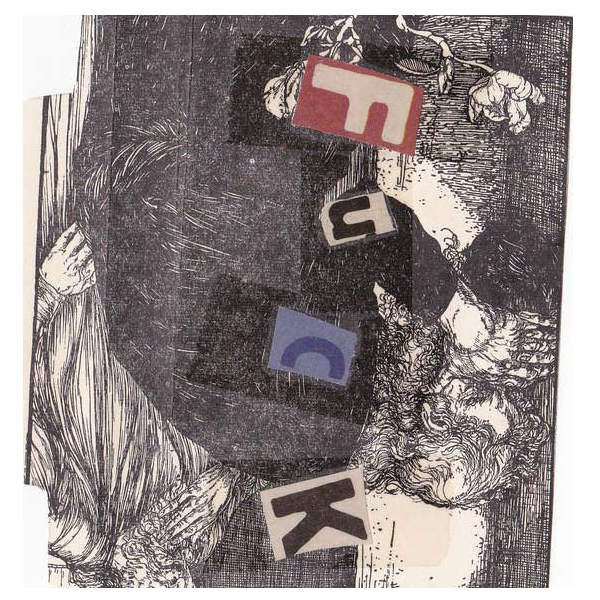 Charlotte Crow
Surrealist Bedroom
(Self Released)
Rodney, ON
From the steep incline of Marie LeBlanc Flanagan:
Soft night, sweet air, stoned harbours. There's a close aching in this small town, bite it to the quick. Warm bodies. Shimmering off strings, hips below shoulders, below eyes, below stars. Back door, fuck it, there's no one.
De la pente abrupte de Marie LeBlanc Flanagan:
(Traduit au clair de lunule par Nicolas Coutlée)
Douce nuit, air frais, port de pierres. Une douleur secrète hante ce petit village. Ongles rongés jusqu'au sang, corps tièdes. Miroitement de cordes, hanches alignées aux épaules, aux yeux, aux étoiles. Porte arrière, eh merde, il n'y a personne.
Charlotte Crow – Makeshift, Rosetint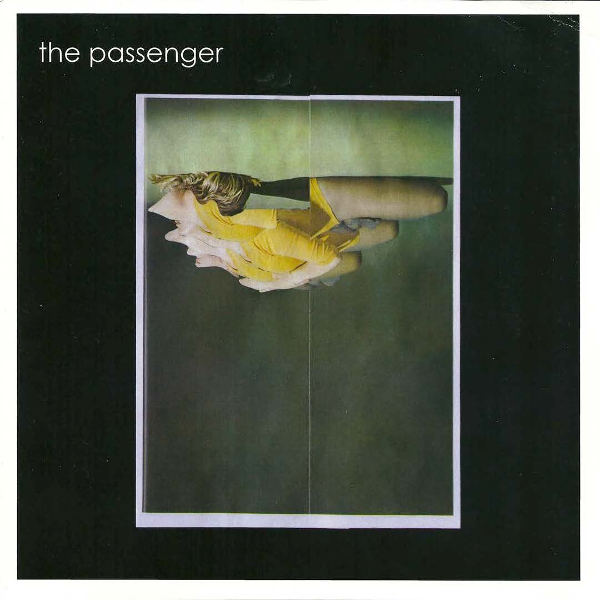 The Passenger
jxpg 7"
Vancouver, BC
From the sleep paralysis of Katie Jensen:
Scratchy feedback wobbles like a drunken top tracing lazy circles across the floor. Synth ripples splay out with each shoulder-dipping beat. Dry, percussive nodes fall like sand trickling into a glass pan.
Warm synth notes evoke a blushing sandstone canyon filled with pillars of sound. The unstoppable glow summons the deepest somnambulatory impulses. An ersatz sunrise nudges you into waking up.
Du sommeil paralytique de Katie Jensen:
(Traduit au bord du gouffre par Nicolas Coutlée)
Du feedback grésillant vacille comme une toupie ivre décrivant des cercles paresseux au sol. Des vagues de synthé s'élargissent à chaque balancement d'épaule. Les percussions échappent leurs nodules sèches comme du sable dans une casserole de verre.
De chaudes notes de synthé évoquent un canyon de grès rougeoyant empli de piliers sonores. La lueur incontrôlable induit de profonds accès de somnambulisme. Un succédané de soleil vous extirpe du sommeil.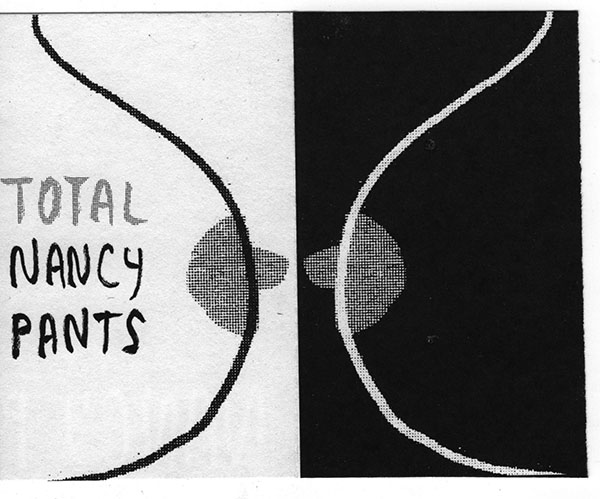 Nancy Pants
Total Nancy Pants
(Self Released)
Montréal, QC
De l'univers cosmique de Mailis Rodrigues:
(Traduit par le regain de 16h de Nicolas Coutée)
Mettez un peu de lumière dans votre journée et exorcisez tous les problèmes à l'horizon. Total Nancy Pants se partage entre douces chansons d'amour tendre et surf rock épique vous forçant à danser jusqu'à ce que vous ne sentiez plus vos jambes. Parfois seule ou accompagnée d'Adam Waito, la chaude et excentrique voix d'Ohara Hale détend vos ondes cérébrales. Enfin, la téléportation est possible!
---