Tag: newfoundland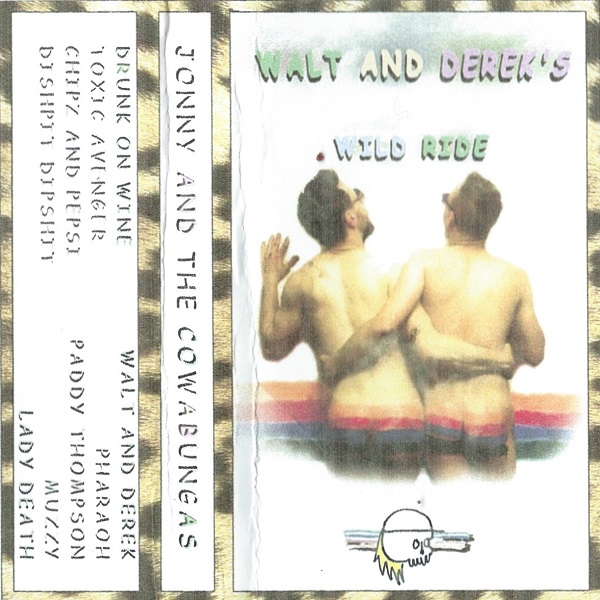 Jonny and the Cowabungas
Walt and Derek's Wild Ride
(Lawnchair Records)
St. John's, NWLD
From the endless summer of Mike Roy:
Born in a vat of b-movie superheroes, jangly guitar chords and surf age nostalgia, Jonny and the Cowabungas are St. John's latest export for a good time. Under the recording guidance of Micah Brown (MAANS), Walt and Derek's Wild Ride effortlessly drift over a wave of mostly instrumental garage rock, with swells of influences like Spaghetti Western soundtracks ("Paddy Thompson") to '60s heartbreak pop ("Muzzy"). The result is both energetic and electrifying, and surely leaves you sun-kissed long into those cold winter months.
De l'été sans fin de Mike Roy:
(Traduit par la coupure à l'annulaire droit de Julie Mayer)
Nés dans une cuve de super-héros de série B, d'accords de guitare cliquetants et de nostalgie du temps où le surf avait la cote, Jonny and the Cowabungas sont la toute dernière exportation de St. John depuis un bon moment. Sous la direction de Micah Brown (MAANS) à l'enregistrement, Walt and Derek's Wild Ride dérive sans effort sur une vague de garage rock surtout instrumental, accompagnée d'une foule d'influences allant du western spaghetti (« Paddy Thompson ») à la heartbreak pop des années 60 (« Muzzy »). Le résultat est à la fois énergique et électrisant, et ensoleillera sans aucun doute nos froids mois d'hiver.
Jonny and the Cowabungas – Drunk On Wine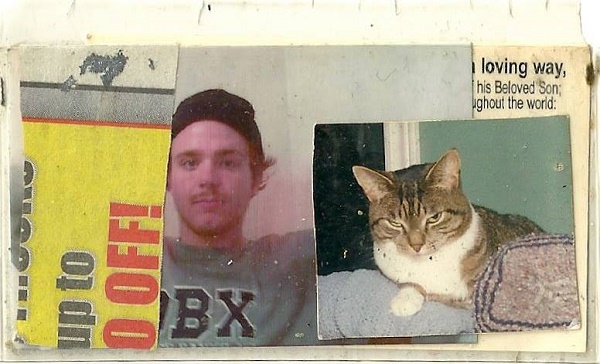 kurt
soft things
(Self-Released)
NFLD
From the cluttered desk of Katie Jensen:
Maybe water will fix everything that's wrong with you. Tighten your internal gears, shift the abstract thoughts, make you loveable. Underneath the surface, your limbs resemble fat peach stems green enough to bend in half.
You swipe your fingers, shooing away bubbles and resisting fluid friction. A fight you can win by yanking out the plug; a fantasy that doesn't translate to dry land.
Deprived of gravity's mulish tug, your face falls like magnetic alphabets slipping from a refrigerator. Plunk, plunk, plunk. They don't spell anything when they hit the ground, just a preschool jumble of half-articulated ideas.
Du bureau encombré de Katie Jensen:
(Traduit par la perspective enfantine de Mackenzie Smedmor)
Peut-être que l'eau réparera tout ce qui ne va pas chez toi; resserrer les engrenages internes, décaler les pensées abstraites, te rendre facile à aimer. Sous la surface, tes membres ressemblent de grosses tiges de pêche vertes que l'on pourrait facilement plier en deux.
Du bout des doigts, tu chasses les bulles et le fluide de friction qui résiste. Une lutte que tu peux gagner en arrachant le bouchon; une fantaisie que la terre ferme ne peut traduire.
Privé de la poigne entêtée de la gravité, ton visage tombe comme des lettres d'alphabet magnétiques glissant d'un frigo. Plouk, plouk, plouk. Elles n'épellent aucun mot en tombant sur le sol; rien qu'un méli-mélo préscolaire d'idées à demi-articulées.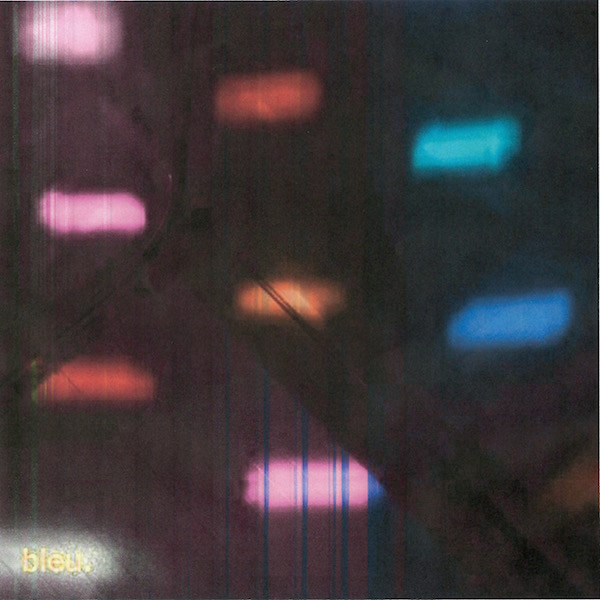 Bleu
Colours II
(Self-Released)
St. John's, NFLD
From the sand between the toes of Mike Roy:
Bleu's Colours II operates like a childhood memory of the beach – sitting in the hot and sticky leather seats of your parents' stationwagon as your father turns on the radio dial. A familiar soundtrack greets your ears as the bubblegum ice cream drips from your cone and gently stains your shirt. Suddenly, a melody washes over you. It's a sonic maelstrom of dreamy, new wave rock that submerges you soothingly. The moment exists peripherally as another drip from cone slowly falls to your skin, but the smile that lingers becomes timeless.
Du sable entre les orteils de Mike Roy:
(Traduit à grands coups de massue solaire par Julie Mayer)
Colours II de Bleu agit comme un souvenir d'enfance à la plage. Pendant que tu es assis sur les sièges de cuir chaud et collant de la familiale de tes parents, ton père allume le poste de radio. Une chanson familière se présente à tes oreilles alors que la crème glacée à la gomme balloune dégouline de ton cornet et tache légèrement ton chandail. Tout à coup, une mélodie t'inonde. C'est un maelström acoustique de rock new wave onirique qui te submerge d'une manière apaisante. L'instant existe en périphérie tandis qu'une autre goutte se détache du cornet pour tomber lentement sur ta peau, mais le sourire persistant devientintemporel.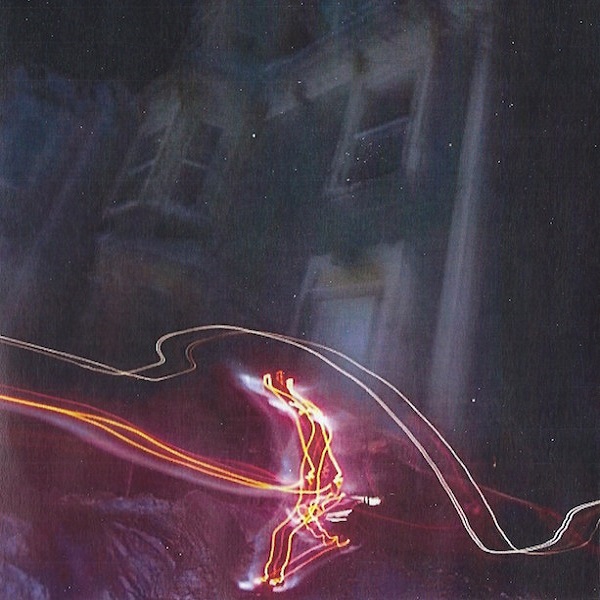 Sleepy
Asleep at the Switch
St. John's, NL
From the bottomless pint of Mike Roy:
Under the moniker Sleepy, Newfoundland's Dan Greene has created a beautiful composite of East Coast sounds for his project entitled Asleep at the Switch. The undeniable influences of power pop ingenues effortlessly combine with the fuzz of 90s garage rock crusaders, but Greene makes the sound all his own by contributing well-crafted lyrics and haunting melodies. You may try to resist the symphonic spell Asleep at the Switch casts upon you, you will soon find yourself caught under its hypnotic sway.
De la pinte sans fond de Mike Roy:
(Traduit sous influence par Virginie Langlois)
Sous le sobriquet Sleepy, Dan Greene, originaire de Terre-Neuve, a élaboré un magnifique composite du son de la côte Est pour son projet intitulé Asleep at the Switch. Les influences indéniables des ingénues power pop côtoient allègrement le fuzz des croisés du garage rock des années 90, mais Greene a su se créer un son bien à lui grâce à des paroles soignées et des mélodies obsédantes. Vous pouvez tenter de résister au charme symphonique de Asleep at the Switch mais vous n'aurez d'autre choix que de succomber à son emprise hypnotique.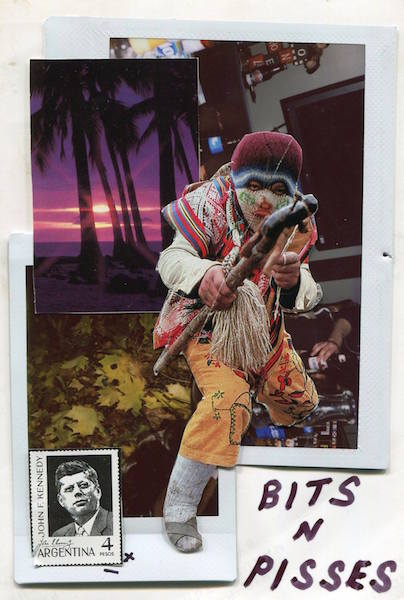 Kurt Inder
bits n pisses
Halifax , NS // Grand Falls-Windsor, NL
From the spare parts of Mike Roy:
The maestro of DIY bedroom pop has already impressed with his demo, but Newfoundland's Kurt Inder has quickly returned with a collection of tracks new and old on bits n pisses. The assured new confidence that was bubbling on his demo has finally reached its steaming peak on this release. Standouts like "girl hat" and "oranges" take new heights on Inder's brilliantly layered formula, creating a sonic being from a mish mash of multimedia muses.
Des pièces détachées de Mike Roy:
(Traduit par les trois tasses de thé de Nicolas Coutlée)
Le mæstro de la pop intime DIY nous avait déjà impressionné avec son démo. Heureusement, le Terreneuvien Kurt Inder n'a pas tardé à récidiver avec bits n pisses, une collection de pièces nouvelles et anciennes. La nouvelle assurance qu'on pouvait entendre percoler sur son démo a enfin atteint son point d'ébullition. Des titres marquants comme « girl hat » et « oranges » atteignent de nouveaux sommets grâce à la brillante approche multicouches d'Inder, lui permettant de créer une entité sonique à partir d'un méli-mélo de muses multimédiatiques.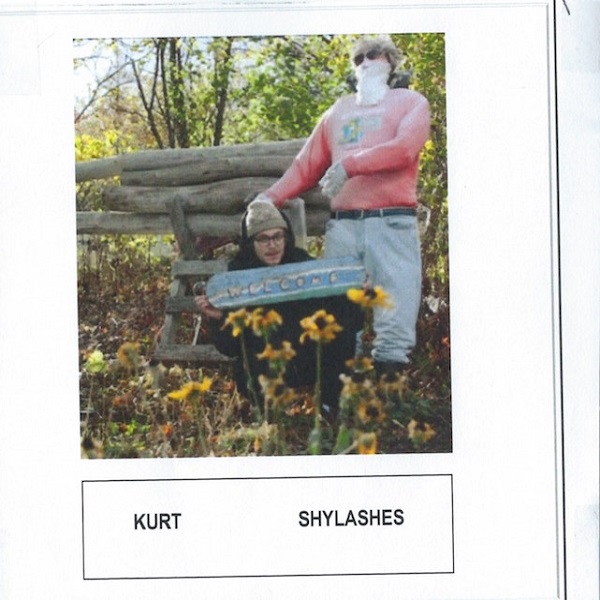 Kurt Inder
Shylashes Demo
(Self Released)
Grand Falls-Windsor, NL
From the hopelessly romanticized mind of Mike Roy:
"Someone wants me. Someone roaming the streets wants me! Will you turn the corner?" Curt Henderson's lovelorn plea for honest and true companionship prefaces Kurt Inder's "Type of Feeling" on his latest release, Shylashes. This tribute perfectly embodies the coming-of-age, post-adolescent concerns that plague us all. Inder's bedroom pop is at turns confident and frightened, anxious and relaxed. Always ready to turn the corner to find that someone roaming the streets, but totally cool with sitting tight and waiting for them to cruise by on their own.
De l'esprit éternellement romancé de Mike Roy:
(Traduit par l'itinérance brouillon de Marie-Pier Chevrier)
«On me veut. Un être écumant les rues me veut! Tournerez-vous le coin?» Ce plaidoyer mélancolique de Curt Henderson pour une amitié réelle et sincère introduit Type of Feeling sur le dernier album de Kurt Inder, Shylashes. Cet hommage incarne à la perfection les tourments universels marquant la fin de l'adolescence qui nous accablent tous. La bedroom pop offerte par Inder est tour à tour confiante et effrayée, impatiente et tranquille. Toujours prête à tourner le coin à la rencontre de ce quelqu'un écumant les rues, mais tout aussi encline à attendre sagement qu'il s'approche de lui-même.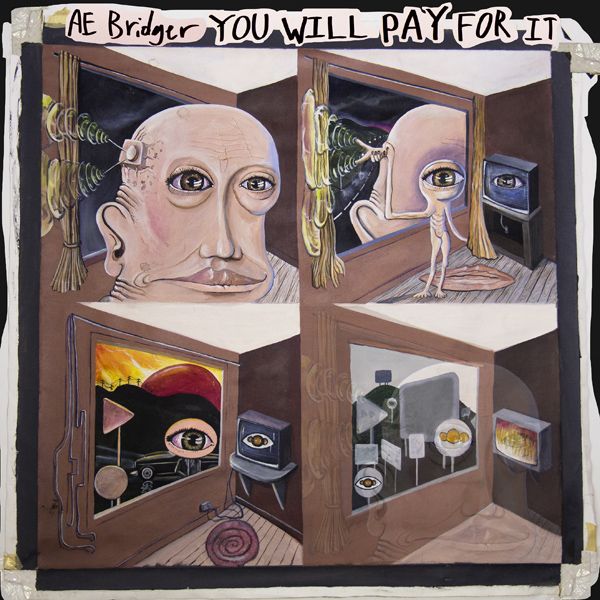 AE Bridger
You Will Pay For It
(Self Released)
Montreal, QC
From the steeping goji berry mind of つづく:
AE Bridger. In a Canada without DD/MM/YYYY – where the Mars Volta is now a faded dream – one insane Montréal-via-Newfoundland force has crafted wildly mind-bending craze-rock. This is soul music for someone who grew up in small Canadian towns believing in the love stories wrote by Tera Melos, listening to At the Drive-In and heavy/destructo/surf/salsa breakdowns. Can you glean the subtle Unicorn hints? These are the songs of my childhood.
De l'esprit imbibé de baie de goji d'つづく:
(Traduit par l'élastique de pouliche de Jessica Grenier)
AE Bridger : dans un Canada sans DD/MM/YYYY – et où Mars Volta n'est plus qu'un vieux rêve – une force démente de Montréal via Terre-Neuve a créé un phénomène rock incroyablement hallucinant. C'est de la musique soul pour ceux ayant grandi dans une petite ville canadienne en croyant aux histoires d'amour de Tera Melos et en écoutant du At the Drive-In et des sautages de coche de style lourd/destructeur/surf/salsa. Sens-tu les subtils effluves de licornes? Ce sont les chansons de mon enfance.
AE Bridger – E.L.I.P.S.I.S. ("Two Birds, One Stone!")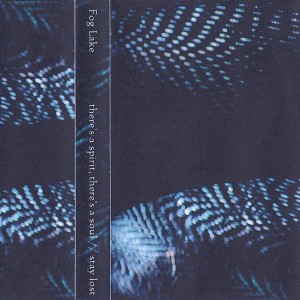 Fog Lake
There's A Spirit, There's A Soul // Stay Lost
St. John's, NL
From the glistening rays of Javier Fuentes:
Hailing from St. John's by way of an abandoned YouTube account, Fog Lake delivers two albums of ambient meditations and confessional pop songs. These songs offer up spiritual cleansing through synths and acoustic manipulations reminiscent of the more ambient leanings of one Connie Lungpin. Stay Lost opens up a dark sea of drones that slowly meander into glistening rays of reverbed sunlight. There's a Spirit, There's a Soul breaks away from the instrumental trip only to find itself back in a near comatose space of haunted melodies. Drift as far as you want with this one.
Des rayons étincelants de Javier Fuentes:
(Traduit par le rayonnement d' Audrey Roy)
Parvenu jusqu'à nous depuis St. John's grâce à un compte YouTube abandonné, Fog Lake nous livre deux albums de méditation ambiante et de chansons pop confessionnelles. Véritable cure spirituelle de synthés et de manipulations acoustiques, la musique rappelle les tendances plus ambiantes de Connie Lungpin. Stay Lost nous plonge au coeur d'une sombre mer de drones se métamorphosant peu à peu en d'étincelants rayons de soleil miroitant. There's a Spirit, There's a Soul délaisse le voyage instrumental, mais retourne aussitôt aux abords de la léthargie sous des cieux hantés de mélodies. Allez-y, dérivez aussi loin que vous voulez.
Fog Lake – If It's In Your Blood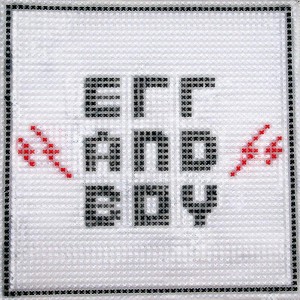 Errand Boy
Errand Boy
(Self Released)
St. John's, NL
Originally Released: 2007
From the knotted thoughts of Adam Bradley:
Over the four years I spent in St. John's plodding through my degree, I rarely went to shows or involved myself directly with the local music scene. While Newfoundland's capital city is flush with talent and a hearty love of music, I never really found myself drawn to the dominant themes of hard rock, trad and hardcore, among other styles that then held sway. However, Bryan Melanson's self-titled 2007 release as Errand Boy rose meekly yet bravely to my attention like a shy kid's hand at the back of a classroom.
This music is boldly vulnerable but retains a sense of wonder, scoring the knotted thoughts of someone ambling over rocky Newfoundland hills hungover, full of regret and fascination jointly. The tones and tone can at any time resemble the jangly guitar work of Do Make Say Think or fade to the patient, crunchy ambience of Múm. Spastic drum loops barrel under many tracks, and in place of vocals, Melanson makes liberal use of sampled dialogue to build themes from disparate elements, following the breadcrumbs of Illinois' emo breakcore forbear and quoted influence, Stunt Rock. On this record, impression gives way to pop mutation, and sees Errand Boy's calculation of so many forms draw together as a shimmering, emotive, mechanical mixture.
Adam Bradley is a concert programmer for Wavelength Music Arts Projects and production manager at The Music Gallery. He designs hand drawn show posters and, among other publications, has contributed to Exclaim! and Offerings.
Des pensées nouées de Adam Bradley:
(Traduit par les fourmis musicales de Stéphanie Trottier)
Durant mes quatre ans à St. John's et ayant bûché pendant mon bac, rares étaient les fois où je fréquentais des shows, où je m'impliquais directement dans la scène musicale locale. Même si la capitale de Terre-Neuve était bourrée de talent et d'un amour fourmillant pour la musique, je n'ai jamais été tant attiré par les thèmes dominants du hard rock, traditionnel et hardcore, parmi d'autres styles régnants. Toutefois, l'album éponyme de Bryan Melanson, lancé en 2007 sous le nom de Errand Boy, a humblement, mais courageusement soulevé mon attention, tel un garçon timide qui lève le doigt du fond de la classe.
Cette musique est audacieusement vulnérable, mais conserve l'essence de l'émerveillement, marquant les pensées nouées d'un tel avec la gueule de bois, s'égarant parmi les collines rocheuses terre-neuviennes, rempli de regrets et de fascination. La tonalité et le ton peuvent à tout moment ressembler à la guitare grinçante de Do Make Say Think, ou flétrir jusqu'à l'ambiance patiente et croquante de Múm. La batterie spasmodique en boucle défile sous plusieurs pistes et, au lieu du chant, Melanson utilise ouvertement des dialogues abrégés, construisant des thématiques à partir d'éléments disparates et suivant les miettes de pain du groupe emo breakcore illinoisais tant cité Stunt Rock. Sur cet enregistrement, l'impression ouvre la voie vers une mutation pop et les maints calculs de Errand Boy se regroupent pour former un mélange mécanique, luisant et émotif.
Adam Bradley est un programmeur de concert pour Wavelength Music Arts Projects et gérant de production chez The Music Gallery. Il conçoit des affiches de concert à la main et a contribué, entre autres, à Exclaim! et à Offerings.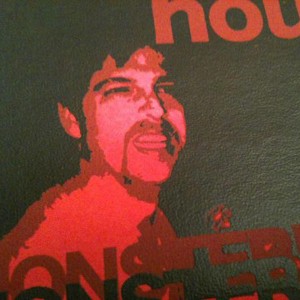 Monsterbator
The Infinity House EP
(Self Released)
St. John's, NL
From the rowche rock rumble of David Lander:
A few years back, rumblings began to surface around St. John's of a talented, loud band with a name that was simultaneously the best and worst in the city. A band that never went on stage before 2 a.m. and, when they finally did, had a puke bucket ready in the corner. While they had a following, they were largely an enigma. As more people began to see what the aforementioned rumblings were about, it quickly became apparent – Monsterbator were one of the most powerful bands on the Rock, and their live show (somehow) only seemed to get better each time they stepped on stage.
Falling somewhere between Scratch Acid, the Jesus Lizard and the Soupcans, The Infinity House is the band's second offering. Although it's only four songs, they manage to pack it with deep grooves, infectious guitar lines (the crunch of "Bad Taste" will be stuck in your head for days), time shifts you don't realize until you're trapped in them, and straight up energy. Giving a glimpse of Monsterbator's live power, this EP is a great introduction to a band that many Newfoundlanders hold so dear, but also leaves an undeniable feeling that their next record is going to destroy you.
David Lander is a guy who was born in Kingston and, somehow along the way, ended up in St. John's, Newfoundland. Mathias Kom and Ariel Sharratt also found themselves in St. John's and, in 2010, they co-founded an independent music and arts festival called Lawnya Vawnya.
Du cri de rocker enroué de David Lander:
(Traduit du cri parti des tripes de Dominic Mpilé)
Il y a quelques années dans le coin de St John's, on a commencé à entendre parler d'un groupe bruyant et plein de talent, arborant simultanément le meilleur et le pire nom en ville. Un groupe qui ne se produisait jamais avant 2 h du matin et, lorsqu'il se décidait, plaçait dans un coin un seau pour gerber. Quoique célèbre, la bande demeurait une énigme. Or au fur et à mesure que la rumeur se répandait et se concrétisait, une chose devint rapidement apparente : Monsterbator était l'un des groupes les plus puissants de la province-roc et ses prestations gagnaient (d'une façon ou d'une autre) en qualité à chaque spectacle.
Quelque part entre Scratch Acid, the Jesus Lizard et the Soupcans, The Infinity House est le deuxième opus du groupe. Bien que l'album ne compte que quatre chansons, la formation parvient néanmoins à le bourrer de grooves intenses, de lignes de guitares accrocheuses (la déflagration sonore qu'est « Bad Taste » vous restera en tête des jours), de changements de mesure dont on ne s'aperçoit qu'une fois pris au piège et de pure énergie. Donnant un bref aperçu de la puissance de Monsterbator en concert, ce EP constitue une excellente introduction à ce groupe que beaucoup de Terre-neuviens portent dans leur cœur, mais laisse aussi l'impression indéniable que leur prochain disque vous annihilera.
David Lander est un gars né à Kingston qui, plus tard par la force des choses, échoue à St. John's sur l'île de Terre-Neuve. Mathias Kom et Ariel Sharratt se sont aussi retrouvés à St. John's et, en 2010, ils ont fondé ensemble un festival de musique et d'arts indépendants appelé Lawnya Vawnya.
---