Tag: new brunswick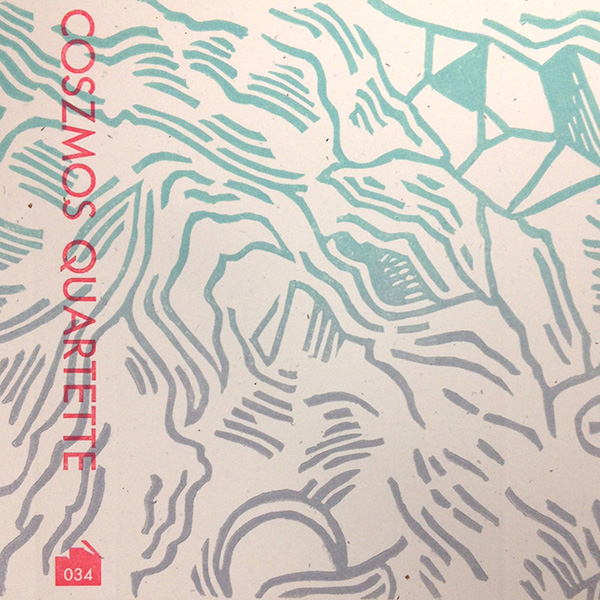 Coszmos Quartette
Coszmos Quartette
Hamilton, ON
From the breath of fire of Mike Roy:
The crash of high and low pressure systems in a late summer breeze is a meticulous design of nature. Free range of temperature and direction meld with gales oddly precise in strength. Hamilton's Coszmos Quartette operate much the same, crescendos of tranquility dance and intertwine with sweeping booms of strings and vocal harmonies. Where lead vocalist Brad Germain exhibits an immersive range that stretches the limits of scale, accompanying vocalists Joel Banks, Kate Quigley and Sara Froese deliver soothing melodies with familiar instrumentals. The combination proves undeniably powerful, but a breeze soft enough for a humble night's close.
Du souffle de feu de Mike Roy:
(Traduit par Sergio Calla)
L'écrasement des systèmes à haute et basse pression soufflant légèrement en fin d'été est une conception méticuleuse de la nature.
Une gamme libre de température et de direction se fusionnent avec des vents étrangement précis en force. Le Coszmos Quartette de Hamilton opère de la même façon. Les crescendos de la tranquillité dansent et s'entrecroisent avec les cordes et mélodies
vocales fulgurantes. Le chanteur Brad Germain démontre l'étendu de son registre vocal. Les chanteurs accompagnateurs Joel Banks, Kate Quigley et Sara Froese livrent des mélodies apaisantes avec des instruments connus. La formation se révèle incontestablement puissante, une brise assez douce pour une fin de nuit humble.
Coszmos Quartette – A Perfect Paradise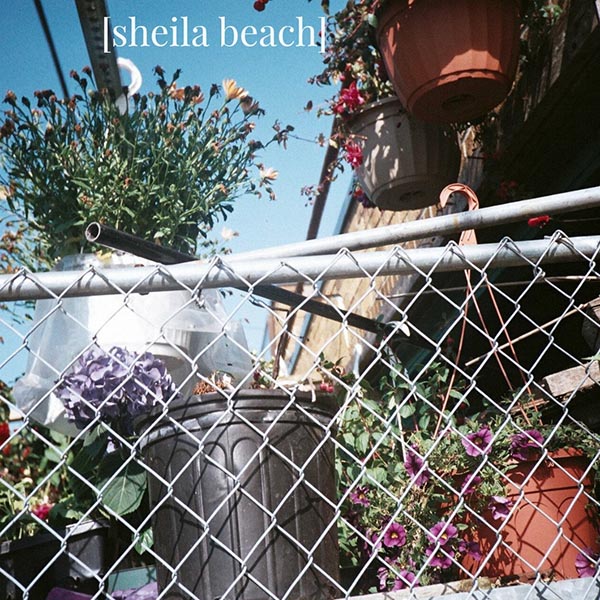 Sheila Beach
Walk Home
(Self-Released)
Peterborough, ON
From the suburban submarine of Mike Roy:
Taking cues from their other projects in The Lonely Parade and Faux Cults, young Peterborough innovators Charlotte Dempsey and Luca Mo spread their undeniable chemistry over the length of Sheila Beach's "Walk Home". Their crunchy and gravelly stride strikes a DIY approach to finely tuned pop gems with results as warm, earnest and glossy as a memory of teenage romance. The album standout "Wally M" is playfully ephemeral like the gentle caress of an unassuming summer love, washing waves of feedback through messy hair and rosy cheeks.
Du sous-marin de banlieue de Mike Roy:
(La chimie indéniable de Odile Leclerc)
Suivant l'exemple de leurs autres projets dans The Lonely Parade et Faux Cults, les jeunes innovateurs de Peterborough, Charlotte Dempsey et Luca Mo, répandent leur indéniable chimie sur tout de "Walk Home" par Sheila Beach. Leur foulée crissante et graveleuse frappe une approche DIY aux joyaux de la pop avec des résultats aussi chaleureux, sincères et reluisants qu'un souvenir d'une romance d'adolescent. Le remarquable album "Wally M'' est joyeusement éphémère comme la douce caresse d'un amour d'été modeste, faisant des vagues de réactions qui se brisent à travers des cheveux en bataille et des joues rosées.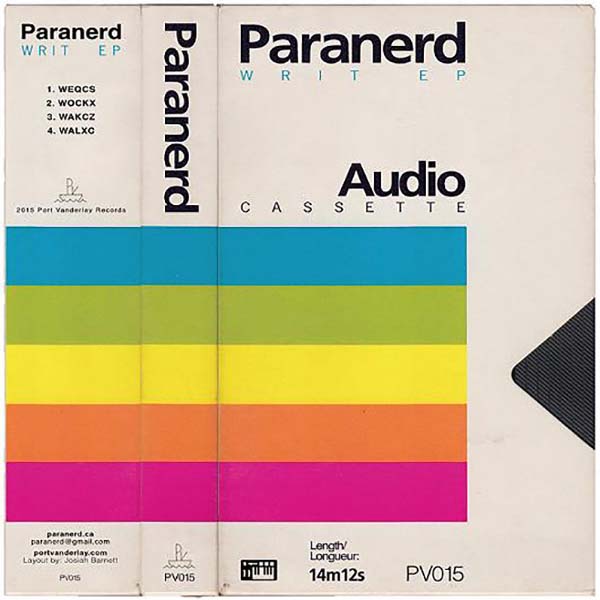 Paranerd
Writ EP
Moncton, NB
From the euphoric seclusion of Trevor Angst:
We've always been inclined to dance together in circles. Mind you, our feet barely shuffle, and our bopping heads merely impose our knees to dip whilst clurbing. The thought of being streaked with ultraviolet light by ceiling projectors is tempting enough to check in, but tonight we're really better off vibin' from each other's houses. Our jiving abilities are overcome by our own reveries, induced by the fluidity of oonts, tweaks and burbles. There are disparate segments of syncopated, burst mode riddums that clatter in sequences. A singular, spacey squelch that typifies a launch into hyperspace and sweeping cut off frequencies for full velocity.
De la solitude euphorique de Trevor Angst:
(Le mode en rafale de Odile Leclerc)
Nous avons toujours été enclins à danser en rond ensemble. Mais attention, nos pieds traînent à peine et nos têtes rebondissantes ne font qu'imposer à nos genoux de se ployer pendant que nous sortons en boîtes. L'idée de se faire strier de lumières ultraviolettes par des projecteurs au plafond est assez tentante pour participer, mais ce soir nous ferions mieux de prendre du bon temps à partir de nos maisons. Nos habilités à giguer sont vaincues par nos propres rêveries, induites par la fluidité des boom boom, des altérations et des gazouillis. Il y a des segments disparates de rythmes en mode rafales syncopés qui se fracassent en séquences. Un bruit de succion singulier qui caractérise un lancement dans l'hyperespace et un balayage coupent les fréquences pour atteindre une pleine vélocité.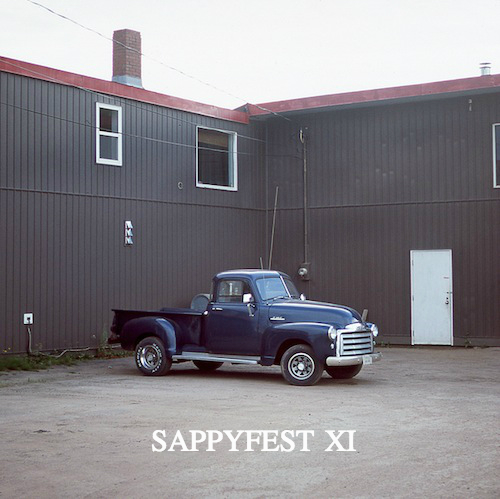 Photo by: Corey J. Isenor
Sappyfest XI

July 29th – 31st, 2016

Various Artists
Sackville NB
Des vagabondages nébuleux de Teddie Brock:
(Traduit par le désastre au chocolat de Maya Keshav)
Tu passes un autre été léthargique mis de côté dans les Maritimes? Secoue cette stupeur confortable en se promenant au cœur sentimental de Sackville au N.-B. cette fin de semaine, et savoure la lueur fluorescente d'un food truck fish-and-chips. Après, suscite ta propre recette du désastre avec Cupcake Ductape, Chocolat, Nancy Pants, et encore plus de petits plaisir saigres-doux faits-maison. Il n'y a nulle part ailleurs que nulle part.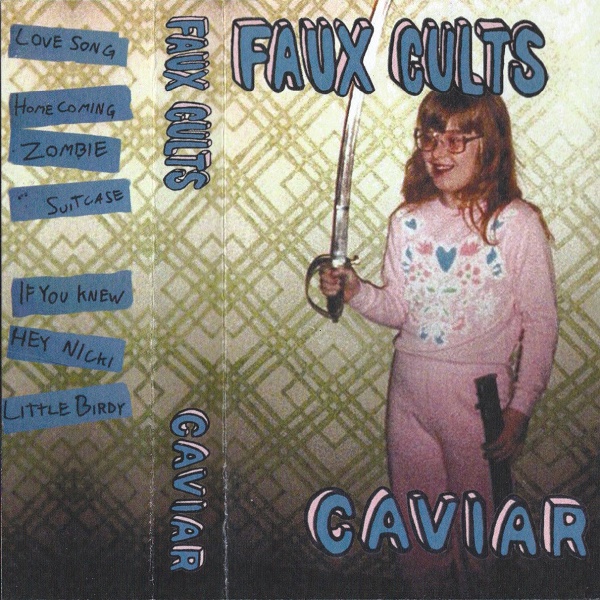 Faux Cults
Caviar
(Self-Released)
Peterborough, ON
From the gnarly swells of Mike Roy:
An abandoned fish tank sits in the corner of your parents' living room. The tank is still half-full, void of life beyond its tropical beach backdrop. An aimless surfer is face down in a growing pit of algae. You approach the glass and tap to find a pulse. Tick. Tick. A hairline crack is formed. It grows and grows. The tank comes to life. Tick. Tick. The surfer twists in his pit of algae to look at you. A longing for a swell to escape Tick. Tick. Crack. Water gushes through the room, liberated to all corners of the room. The surfer rides these currents to land by your feet. The energy of an endless summer from a long forgotten memory warms the room. The look of longing evolves to a smile.
Des gonflements fous de Mike Roy:
(Traduit par l'adulation en série Mackenzie Smedmor)
Un aquarium abandonné est posé au coin du salon de tes parents. Il est toujours à moitié rempli, dépourvu de vie autre que le fond de plage tropicale. Un surfeur vagabond est à plat ventre dans un trou croissant d'algues. Tu t'approches du verre et tapes à la recherche de son pouls. Tick. Tick. Une petite fissure se forme. Elle croît et croît. L'aquarium prend vie. Tick. Tick. Le surfeur se serpente dans son trou d'algues pour te regarder. Une envie pour qu'un gonflement s'échappe. Tick. Tick. Crack. L'eau jaillit dans la salle, libérée dans chaque coin de la salle. Le surfeur monte ces courants pour atterrir à tes pieds. L'énergie d'un été sans fin d'une mémoire longtemps oublié réchauffe le salon. Le regard d'envie s'évolue en sourire.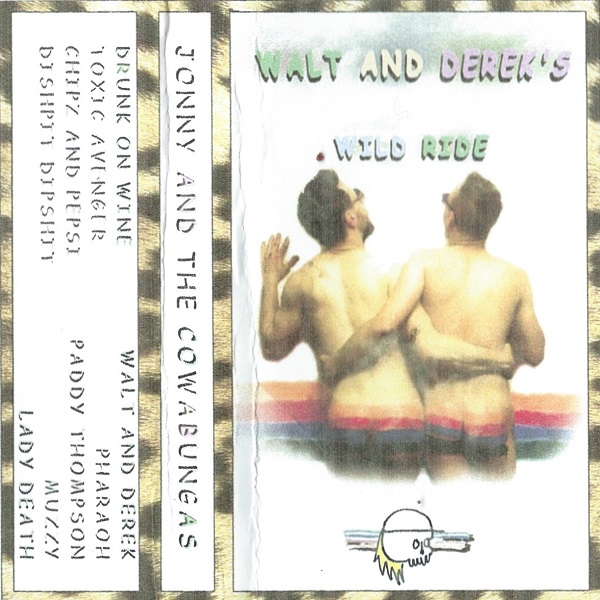 Jonny and the Cowabungas
Walt and Derek's Wild Ride
(Lawnchair Records)
St. John's, NWLD
From the endless summer of Mike Roy:
Born in a vat of b-movie superheroes, jangly guitar chords and surf age nostalgia, Jonny and the Cowabungas are St. John's latest export for a good time. Under the recording guidance of Micah Brown (MAANS), Walt and Derek's Wild Ride effortlessly drift over a wave of mostly instrumental garage rock, with swells of influences like Spaghetti Western soundtracks ("Paddy Thompson") to '60s heartbreak pop ("Muzzy"). The result is both energetic and electrifying, and surely leaves you sun-kissed long into those cold winter months.
De l'été sans fin de Mike Roy:
(Traduit par la coupure à l'annulaire droit de Julie Mayer)
Nés dans une cuve de super-héros de série B, d'accords de guitare cliquetants et de nostalgie du temps où le surf avait la cote, Jonny and the Cowabungas sont la toute dernière exportation de St. John depuis un bon moment. Sous la direction de Micah Brown (MAANS) à l'enregistrement, Walt and Derek's Wild Ride dérive sans effort sur une vague de garage rock surtout instrumental, accompagnée d'une foule d'influences allant du western spaghetti (« Paddy Thompson ») à la heartbreak pop des années 60 (« Muzzy »). Le résultat est à la fois énergique et électrisant, et ensoleillera sans aucun doute nos froids mois d'hiver.
Jonny and the Cowabungas – Drunk On Wine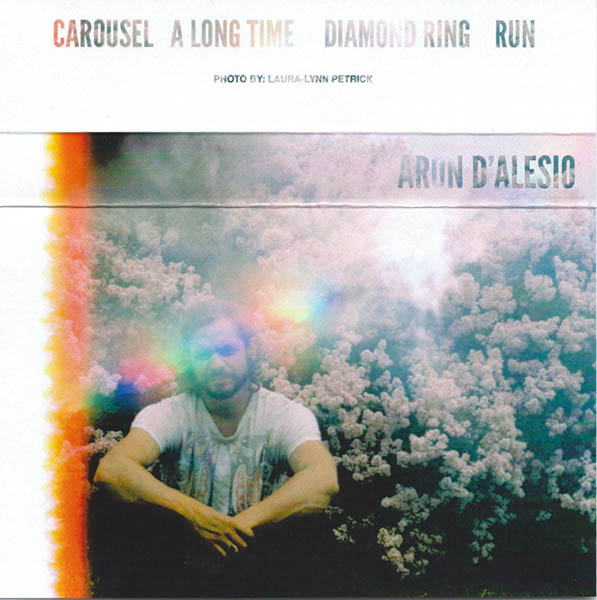 Aron D'Alesio
Cassette EP
(Self Released)
Hamilton, ON
From the dashboard confessional of Mike Roy:
A ride upon the carousel of Aron D'Alesio's Cassette will induce a retrospective haze carried over by jangly, 50s-inspired AM waves. Cassette feels like your parents' favourite Buddy Holly record soaked in bluesy psychedelia, but just as sweet and earnest as his predecessor. D'Alesio builds the soundtrack to help you through those late night drives mourning the end of summer romance without a tumble into total melancholy. Ride on.
Du confessionnal roulant de Mike Roy:
(Traduit par Aliké Harel)
Un tour sur le carrousel de Cassette, d'Aron D'Alesio, provoquera une rétrospective floue sur l'air jovial des ondes AM des années 50. L'album Cassette rappelle les albums préférés de Buddy Holly de vos parents, imbibé de psychédélique légèrement blues, mais aussi mélodieux et dévoué que son prédécesseur. D'Alesio construit la trame sonore qui traversera une nuit au volant avec vous, à écumer le deuil d'une romance de fin d'été sans dégringoler dans la mélancolie absolue. Allez-y, roulez.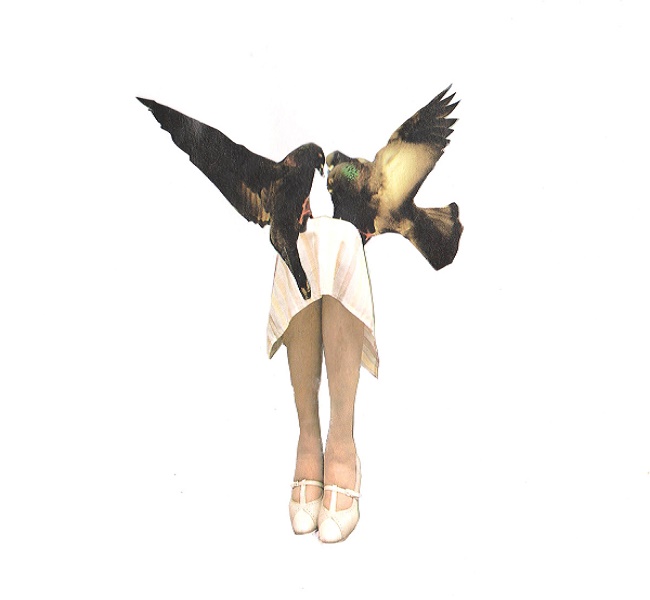 Various Artists
Fredericton's Mine
Fredericton, NB
From the Maritime motivation of Brian Cleveland:
Moncton isn't so bad, so what about the rest of the unfairly characterised No Funswick? Well, Fredericton is mine and it can be yours now, too. Motherhood blasted into our adoring ears in March, and now our tympanic membranes are vibing with a full-on Fredericton invasion. It's time to join the cult, sample the circus, and discover over three dozen new favourites in one fell swoop. So Funswick.
Par la motivation maritime de Brian Cleveland:
(Traduit par les oreilles adorantes d' Émily Traichel)
Moncton n'est pas si pire, alors qu'est-ce qui en est du reste du «Pas de Funswick,» ainsi injustement caractérisé? Eh bien, Frédéricton m'appartient et peut maintenant t'appartenir aussi. Motherhood s'est projeté dans nos oreilles adorantes au mois de mars, et maintenant nos membranes tympaniques vibrent avec une invasion frédérictonnaise totale. C'est le temps de joindre le culte, de goûter au cirque, et de découvrir plus de trois douzaines de nouveaux coups de coeur en un tournemain. Trop l'Funswick.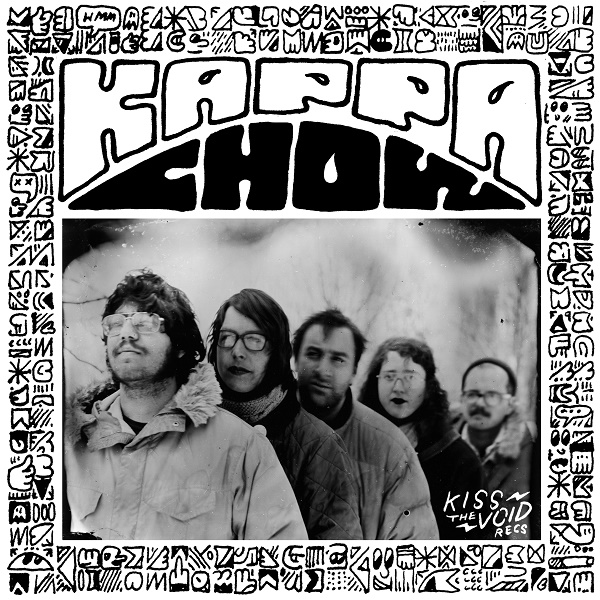 Kappa Chow
Jump / Something Better To Do
(Kiss the Void)
Sackville, NB
From the skull of Luke Mumford:
Straight outta the legendary Sackville, New Brunswick comes another great release from Kappa Chow. The A-side, "Jump" is a psychedelic masterpiece fit for the gods, with a punchline that sounds slightly familiar with way dreamier vocals. Flip the record and you're hit with a garage rock number that you'll be sure to love. The latter is a heavy-duty track. Both will be a great aid to any night of partying, or just sitting around at George's Roadhouse. These songs are mind warpers.
Du crâne de Luke Mumford:
(Traduit par Jessica Grenier)
Un autre excellent album de Kappa Chow, tout droit sorti de la légendaire Sackville, Nouveau-Brunswick. Sur la face A, « Jump » est un chef d'œuvre psychédélique digne des dieux; sa finale a des sonorités familières, mais avec une voix beaucoup plus onirique. En retournant l'enregistrement, tu seras happé par une piste de garage rock à toute épreuve que tu vas adorer. Les deux sont parfaites pour une soirée passée à fêter, ou à juste glander au George's Roadhouse. De vrais doudous pour le cerveau.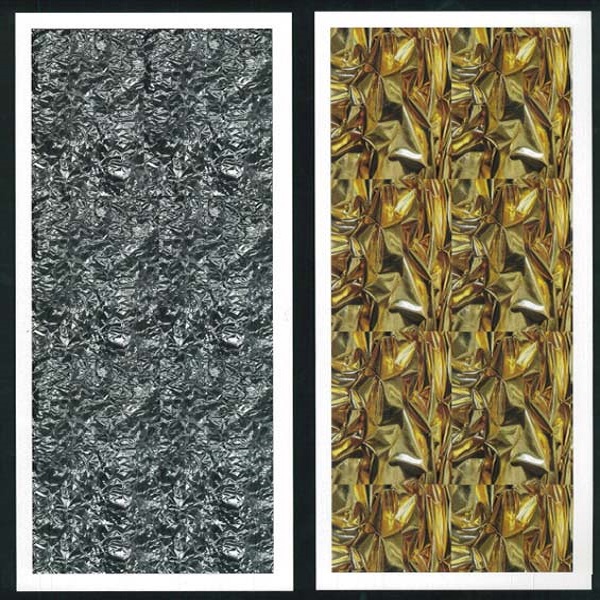 Motherhood
Diamonds + Gold
(Shifty Bits Cult)
Fredericton, NB
From the stillwater soul of Liam Kennedy:
It was a strange day when they arrived. Murmurs swept through town like buckshot through gnarled branches. Everyone expected charisma of the Word to be fortified in one person with fire in the eyes and stillwater soul, but these preachers shared in it together, each a pylon for His will.
All were warm and inviting, as you'd expect. Townsfolk stumbled into the big tent like a rabbit into a snare, lured by the promise, dazzled by the possibility. We knew about Joshua, the Israelites, and the promised land; reclaimed like draining marshland of blood. Providence doesn't come without consequence.
Des eaux calmes de l'âme de Liam Kennedy:
(Traduit par Jessica Grenier)
C'était une journée étrange lorsqu'ils sont arrivés. Les murmures se sont répandus à travers la ville comme des chevrotines entre des branches noueuses. Tout le monde s'attendait à retrouver le charisme du Monde personnifié en un être avec des yeux de feu et une âme en eaux calmes; mais ces pasteurs se le partageaient, comme autant de pylônes soutenant Sa volonté.
Comme on pouvait s'y attendre, ils étaient tous accueillants et chaleureux. Les villageois se sont précipités dans la grande tente comme des lapins vers un piège, attirés par la promesse, éblouis par les possibilités. Nous connaissions l'histoire de Josué, des Israélites et de la Terre promise; réclamés, comme un marécage drainé de son sang. La Providence a un prix.
---