Tag: neo-psychedelia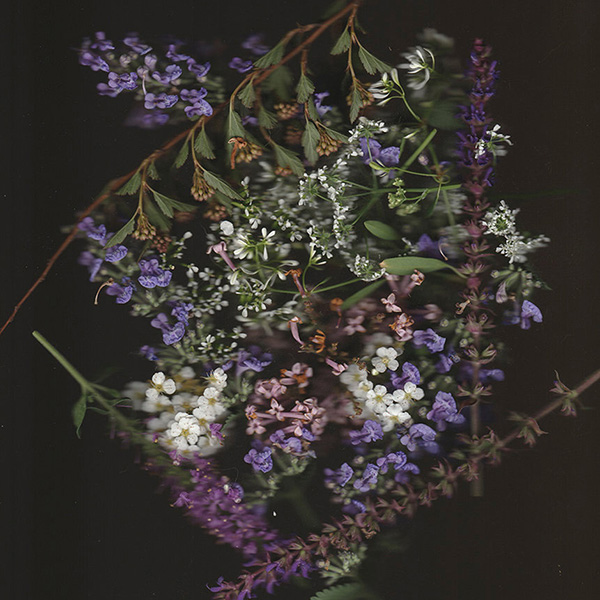 Pyramid//Indigo & SKIN
Split
Self-Released
Edmonton, AB // Montréal, QC
From the ever-expanding skies of Brian Fauteux:
Radio static is how we'll know we're eventually alone. That everything is over. Here is where Pyramid//Indigo's "Lydian Grains" begins. A slight crescendo, disconcerting, leads to "Hands, Bursting with Light." Sounds gleaned from frosted prairie fields build atmospheric swells that call the wild. A long final glance of pink and gold before the graying of sky.
Flip the split.
SKIN calls forth a soundscape marked by the hum of arthropod wings, wind seeping through a window's breach, and the lure of a music box melody. Perhaps there are signs of life after all.
Des cieux toujours grandissants de Brian Fauteux:
(Traduit par les lèvres gercées de Julie Mayer)
Des bruits parasites, voilà comment nous saurons que nous sommes éventuellement seuls. Que tout est fini. C'est ici que « Lydian Grains » de Pyramid/Indigo commence. Un léger crescendo, déconcertant, mène à « Hands, Bursting with Light ». Des sons glanés dans les champs de prairie givrés érigent des remous atmosphériques interpellant la campagne : un long coup d'œil ultime rose et or avant que le ciel vire au gris.
Changez de face.
SKIN évoque un paysage sonore marqué par le bourdonnement d'arthropodes ailés, le vent s'infiltrant par la craque d'une fenêtre et l'attrait suscité par la mélodie d'une boîte à musique. Peut-être y a-t-il des signes de vie après tout.
Pyramid//Indigo – Lydian Grains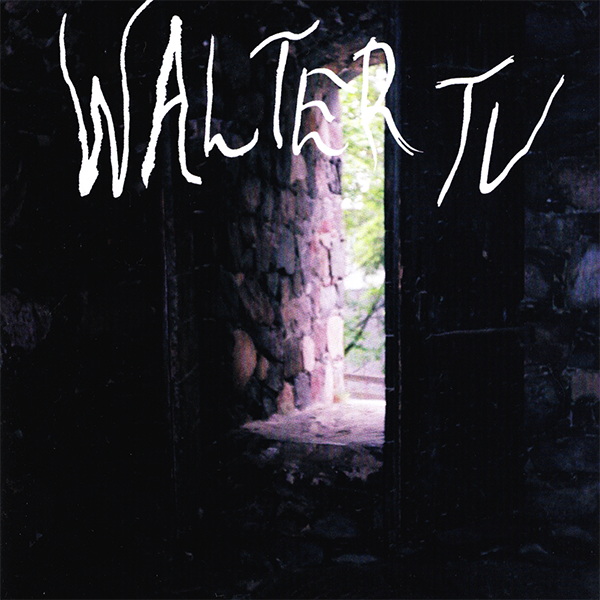 Walter TV
Blessed
Vancouver, BC
From the outrageous orations of Jake Bornheimer:
Blessed seems to be the work of a kaleidoscopic collective of swamp–punks crafting deranged melodies and raucous riffs for psychotic garage pop anthems — yelping & screaming, in warmly warbling stereo, shades of Machiavellian chorus — serving out deluxe dishes of sizzling psychedelic surf. And what a fine work it is! I find myself reveling in a rippling rainbow of resonance: drums thumping, guitars chiming, and distended vocals oscillating in my sensory periphery, as my brain locks into Walter TV's otherworldly slacker groove, propelled into the ionosphere by "Tall Mountains," where I rest with the soft Aurora Borealis.
Des discours extravagants de Jake Bornheimer:
(Traduit par la roue des couleurs de Julie Mayer)
Blessed s'apparente au travail d'un collectif kaléidoscopique de voyous marécageux qui réalisent des hymnes de pop garage psychotiques avec une mélodie dérangée et des riffs rauques déchaînés (glapissements et cris dans une chaîne stéréo chaleureuse et babillarde, nuances de chœurs Machiavélique) et qui servent de délicats mets d'ondulations psychédéliques et grésillantes. Mais quel beau boulot! Je me retrouve en pleine félicité dans un arc-en-ciel ondoyant de résonance : le battement des tambours, le tintement des guitares et les chants distendus oscillent dans ma périphérie sensorielle tandis que mon cerveau entre dans le groove oisif surnaturel de Walter TV, propulsé par « Tall Mountains » dans l'ionosphère, où je m'étends auprès de la douce Aurore Boréale.
---