Tag: nature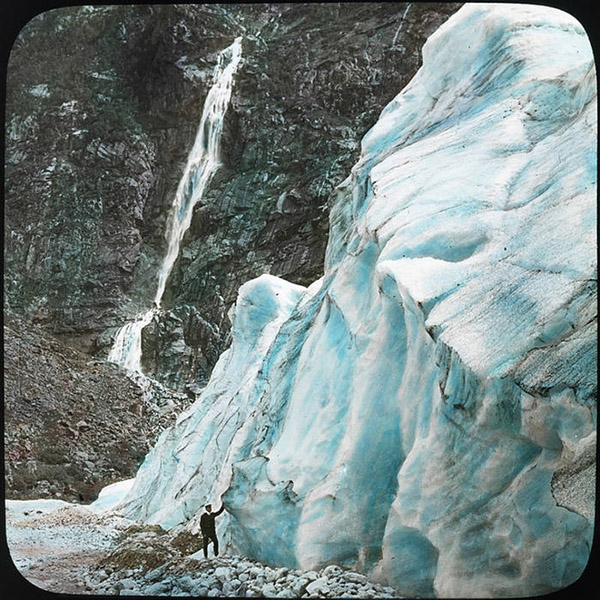 Man Meets Bear
I Want to Be a Gallant Rider Like My Father Was Before Me
Toronto, ON
From the S.A.D. mind of Laura Stanley:
Winter is steadily encroaching; I can see it on the lake. Its once affable body has grown cold and still. Man meets Bear speaks of this change. The swirling reluctance of autumn to end ("Elm"), the ice glistening on the lake's exterior ("Garrison Creek"), how an icy arm will plunge deep below the surface ("The Humber"). Despite the melancholy caught in their talk, Man meets Bear also presents small comforts for those who dread the dark days ahead. They remind us of the warmth of the holidays ("Xmas at Palais Royale"), how Spring always surfaces ("Fortunately, We Survived") and the world blooms anew once again ("Sun's Back").
De l'esprit triste de Laura Stanley:
(Traduit avec de la reconnaissance par Traducteur Interne)
L'hiver s'en vient. C'est constant. La surface du lac en témoigne. Une masse affable devint froide. Man meets bear parle de ce changement. De la réticence tourbillonnante d'automne qui s'éteint : (« Elm »). La glace étincelante du lac : (« Garrison Creek »). Comment un bras refroidi plongera profondément en dessous de la surface (« The Humber »). Malgré l'évidence de la mélancolie, Man meets Bear présent aussi des petits réconforts pour ceux et celle qui redoutent les journées sombres qui s'en viennent. Ils nous rappellent la chaleur des Fêtes: ('Xmas at Palais Royale »), que le printemps refleurit toujours (« Fortunately, We Survived ») et du fait que le monde s'épanouit de nouveau (Sun's Back »).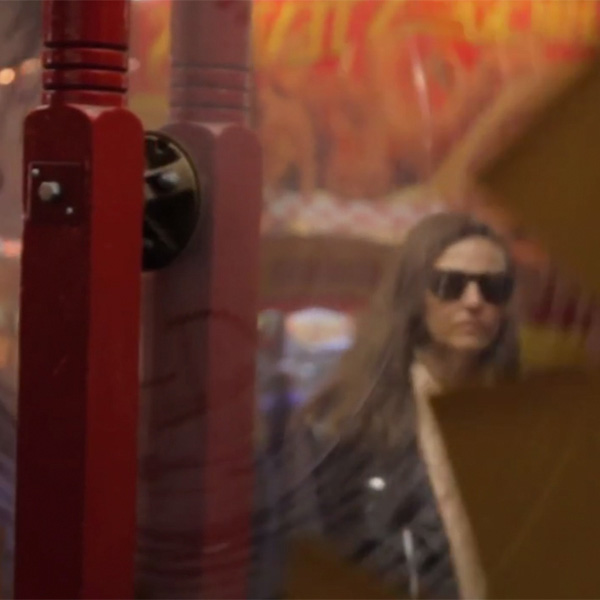 Jennifer Castle
Nature
(Directed by: Darryl D.)
Toronto, ON
From the perpetually sunglass-ed Brian Cleveland:
As with catchy songs, simple, silly, and stripped down (yet uneasy to decipher) repetition in videos is sometimes the most effective. This dark, dreamy, whimsical, brooding, and hypnotic video featuring sunglasses after dark warrants repeat viewings.
Écrit par celui qui porte des lunettes de soleil le soir, Brian Cleveland:
(Traduit par Jeneviève Brassard)
La répétition des images dans une vidéo est le meilleur moyen pour réussir à déchiffrer une chanson accrocheuse, simple, folle et dépouillée. Cette vidéo sombre, rêveuse, étrange, troublante et hypnotique, où les lunettes de soleil sont portées le soir, donne envie de la revoir encore et encore.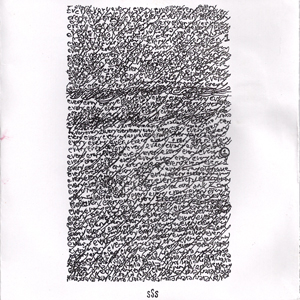 Matthew A. Wilkinson
sSs EP
(Self Released)
Grand Prairie, AB
From the magnetic fields of Jesse Locke:
Quick as a cricket, Grand Prairie's holiest warbler zaps us through the post with his latest enchantment. The sSs EP picks up right where the spellbinding Namers left off, spiraling into black echoes for a series of cinematic miniatures, scraped strings, plucked banjos and touched electronics. The creeping horror culminates in "Cen eTe neR", a nine-minute scorched earth awakening of cooing kitties and the post-rock dawn of its "secret song." Discover Alberta.
Des champs magnétiques de Jesse Locke: (Traduit par les chatons chantonnants de Maya Keshav)
Aussi vite qu'un grillon, le gazouilleur le plus sacré de Grand Prairie nous zigouille dans le courrier avec son dernier enchantement. L'EP sSs commence exactement où l'ensorcelant Namers a fini, en tourbillonnant dans les échos noirs pour une série de miniatures cinématographiques, de cordes grattées, de banjos frappés et d'électronique transformée. L'horreur insidieuse se termine par "Cen eTe neR", un éveil terre brûlée de neuf minutes, fait de chatons chantonnants et d'aube post-rock de sa "chanson secrète." Découvrez l'Alberta.
---