Tag: natalie binda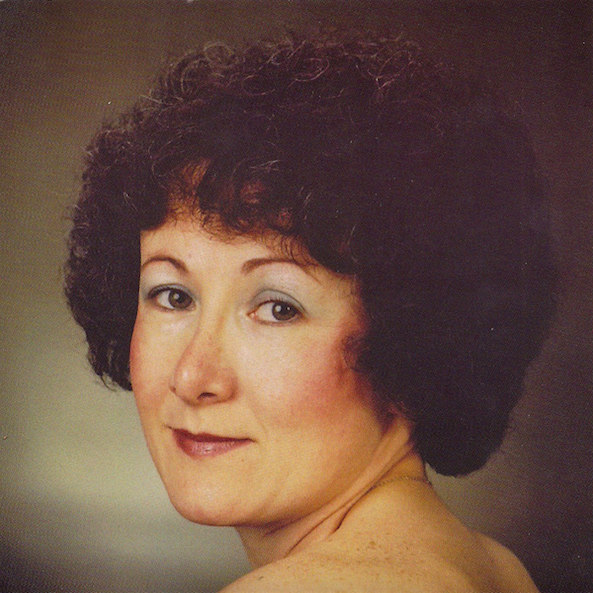 Madcap multi-disciplinarian Patrick Lundeen lets his freak flag flop on this blues-bothered barge. Ambling rambles, biker bar vamps and no-chops mopes stream underneath answering machine mom-talk of the most friendly variety. Turn off, tune out, drop in…
The Oblique Mystique
Sweet'in Law
(Self Released)
Montréal, QC
From the midnight creeps of Jesse Locke:
Do paintings dream of plastic feet? Madcap multi-disciplinarian Patrick Lundeen lets his freak flag flop on this blues-bothered barge. Ambling rambles, biker bar vamps and no-chops mopes stream underneath answering machine mom-talk of the most friendly variety. Turn off, tune out, drop in…
De la chair de poule de minuit de Jesse Locke:
(Traduit par Natalie Binda)
Est-ce que des toiles rêvent de pieds de plastique? l'artiste multi-disciplinaire de Madcap Patrick Lundeen laisse son côté excentrique ressortir sur cette barge soupçonnée de blues. Des radottements flâneux, des vamps de bars de motards et des lamentations limitées flottent sous la voix familière des plus amicales d'un répondeur. Fermez et débranchez tout…

The Oblique Mystique – Darcelle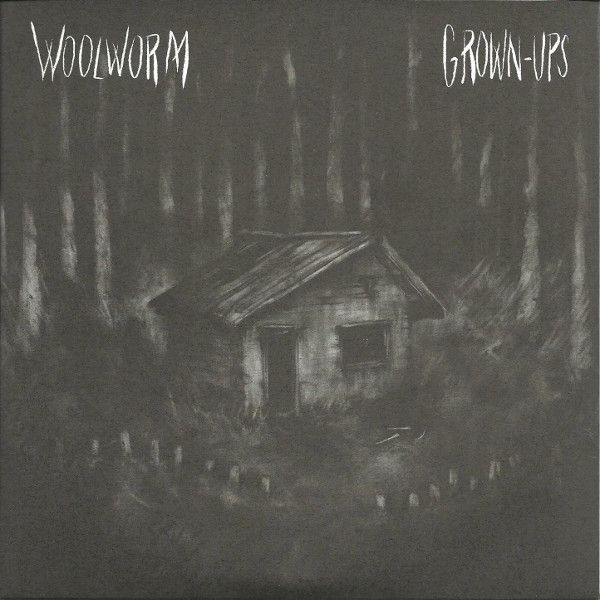 Woolworm // Grown-Ups
Split 7"
Vancouver, BC // Calgary, AB
From the pigpen hoedown of Kevin Stebner:
Solid split from two of the West's punk-pedigree — but on their home turf essentially contemporary-less — bands. Woolworm forgo the emo of their namesake (I see you, angry son) for some more jangle styles via hardcore past, squeezed into two songs of frustrated/held-back indie-pop. Distortion pedal dreams. On the flip, Grown-Ups dish-up their farewell swan song(s). Curiously, "Pigpen" could very well be the slickest and possibly strongest song from their robust output. Mid-fi button the whole way through. Insert lazy rock-journalist pun about growing up here.
Du bal porchère de Kevin Stebner :
(Traduit par Natalie Binda)
Une solide rupture de deux groupes au pedigree punk — mais essentiellement non-contemporain à domicile — de l'ouest. Woolworm renonce à la tendance emo de leur homonyme (Je te vois, Angry Son) pour un style agité de musique tirant d'un passé hardcore, le tout entassé entre deux chansons regorgeant d'un style indie-pop de frustrations contenues. De vrais rêves remplis de pédales à distorsion. En revanche, Grown-Ups font ressortir des chants de cygne d'adieu. Curieusement, « Pigpen » pourrait bien être la meilleure et possiblement la chanson la plus forte de leur robuste production. Le bouton « moyen régime » utilisé durant toute la séquence. Insérez ici un jeu de mots qui parle de grandir de la part d'un journaliste de rock paresseux.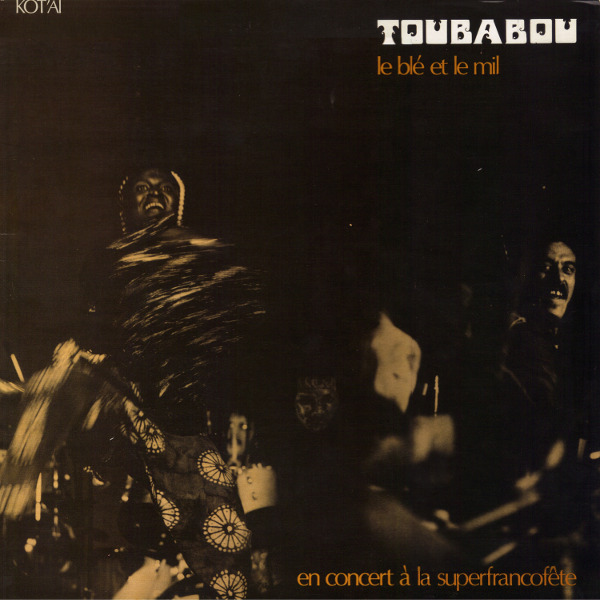 Toubabou
Le Blé et le Mil
(Kot'Ai)
Montréal, QC
Originally Released: 1974
From the rigaudon of Alexis Brien and Eddie Wagner:
(Translated by Natalie Binda)
A young Michel Séguin, future African percussion guru in Quebec, began a long initiatory journey in West Africa. Upon his return, he founded the group Toubabou ("white man" in the Bambara language) with members of the Ville-Émard Blues Band. Their first recording is a live album, which reunites the group with ten African musicians delegated by their country and led by Doudou N'Diaye Rose. The music on this record is really exceptional. Rarely do we hear a mix as refreshing and naïve in its cultural influences. Alternating between jazz fusion, traditional Senegalese songs, traditional Quebec music, ceremonial wedding songs and percussion jams, it has truly won us over. From beginning to end, the urge to rigaudon around a fire in the South of the Sahara while eating maple bacon seizes us. Toubabou is one of the most unique Canadian projects of the '70s, and Séguin will be forever immortalized in percussion and celebration. Following the group's split, he launched the famous Tam-Tams of Mont-Royal, the true Sunday mass of a Montreal summer.
De la rigaudon d'Alexis Brien et Eddie Wagner:
Un jeune Michel Séguin, futur gourou des percussions africaines au Québec, entreprend un voyage initiatique en Afrique de l'Ouest. À son retour il fondera un groupe : Toubabou (« homme blanc » en langue Bambara) avec des anciens musiciens du Ville-Émard Blues Band. Leur premier enregistrement est un live, qui réunit le groupe avec une dizaine de musiciens africains délégués par leurs pays et menés par Doudou N'Diaye Rose. La musique est ce qu'il y a de vraiment exceptionnel sur ce disque. Rarement entendons-nous un album avec un mélange aussi frais et naïf d'influences culturelles. Alternant entre le jazz fusion, les chansons traditionnelles sénégalaises, le traditionnel québécois, les chansons cérémonielles de mariage et les jams de percussions, nous sommes conquis. Du début à la fin, l'envie de danser le rigaudon autour d'un feu dans le sud du Sahara en mangeant du bacon à l'érable nous prend. Certainement l'un des groupes les plus uniques du Canada des années soixante-dix. Michel Séguin restera tellement marqué par les percussions et la fête qu'à la séparation du groupe, il lança les célèbres Tam-Tams of Mont-Royal, véritable messe du dimanche de l'été montréalais.
---