Tag: Mylène Quevillon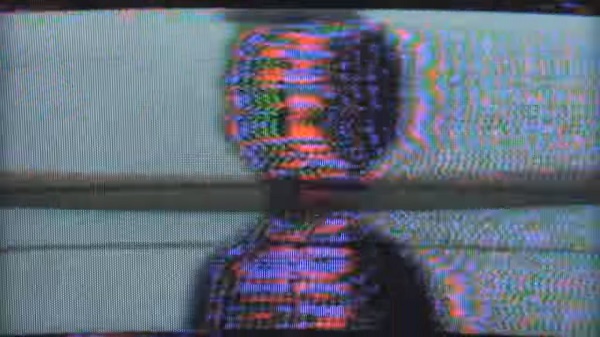 Eccinaccea & Hutchi
La Mode Des Pêches
Hamilton, ON
From the loquacious lexicon of Brian Cleveland:
Created by Liam Carlisle Eccinaccea from Montreal and Aaron Hutchinson HUTCHI from Hamilton, "La Mode Des Pêches" is a split-tape creation inspired by Depeche Mode tracks. The samples go beyond the namesake to include contributions from T-Pain, MF Doom, Lil Wayne, and Claude Debussy. Andrew O'Connor has put the cassette debate to rest by improvising with every piece of new and old technology imaginable: VHS tapes, video synthesizers, video effects, a cellphone, and mixers bred of multiple generations. Improvising the material, O'Connor performs a mashed collage as manic and temptingly indecipherable as its source material.
Du lexique éloquent de Brian Cleveland:
(De l'anti-byline de Mylène Quevillon)
Créé par Liam Carlisle Eccinaccea de Montréal et Aaron Hutchinson HUTCHI de Hamilton, "La Mode Des Pêches" est la création d'un split inspiré par différents morceaux de Dépêche Mode. Ces extraits musicaux vont au-delà de l'homonyme en y incluant des contributions de T-Pain, MF Doom, Lil Wayne, et Claude Debussy. Andrew O'Connor a clos le débat concernant la cassette en improvisant avec tous les dispositifs techniques imaginables, anciens et nouveaux, qu'il a pu trouver : cassettes VHS, synthétiseurs, effets vidéo, téléphone cellulaire et plusieurs générations de consoles de mixage. En improvisant avec ces matériaux, O'Connor réalise un collage éclaté aussi maniaque et indéchiffrable que sa matière première.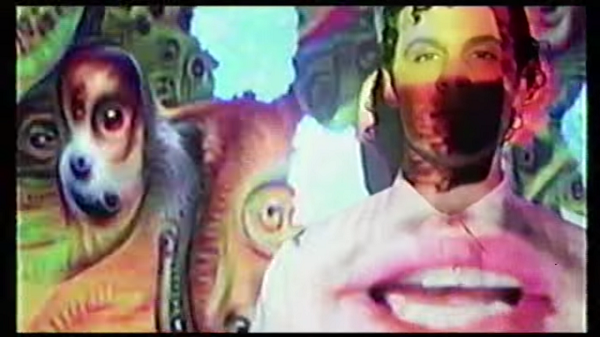 Booker T On Acid
I Need To Fall In Love
(Directed by: jjj)
Vancouver, BC
From the deep dark desire of Justin Crowe:
You see their face everywhere. Their bright eyes, shining lips; calling to you. It certainly isn't always this easy, love is creeping on in. Plucking at heart strings, a distant yet intimate sound fills the psyche and you can hear your chest beating. Illuminating across the walls, thoughts crackling like static. We accept it as we want it, as we need it. As we fall into the warm pools of affection, a calm and enigmatic pull as you smile and close your eyes.
Du désir profond et sombre de Justin Crowe:
(Traduit par Myl Quevillon)
Vous voyez leur visage partout. Leurs yeux brillants, leurs lèvres pulpeuses; ils vous attirent. Ce n'est certainement pas toujours aussi facile, et l'amour s'insinue. Directement sur la corde sensible, un son distant, mais déjà intime emplit votre psyché et vous entendez battre votre cœur. Vos pensées crépitent comme de l'électricité statique illuminant la surface d'un mur. Nous l'acceptons, étant donné que nous le voulons, que nous en avons besoin. Au moment où nous sombrons dans cette affection liquide et chaude, vous êtes envahi par une sensation calme et énigmatique : vous souriez et fermez vos yeux.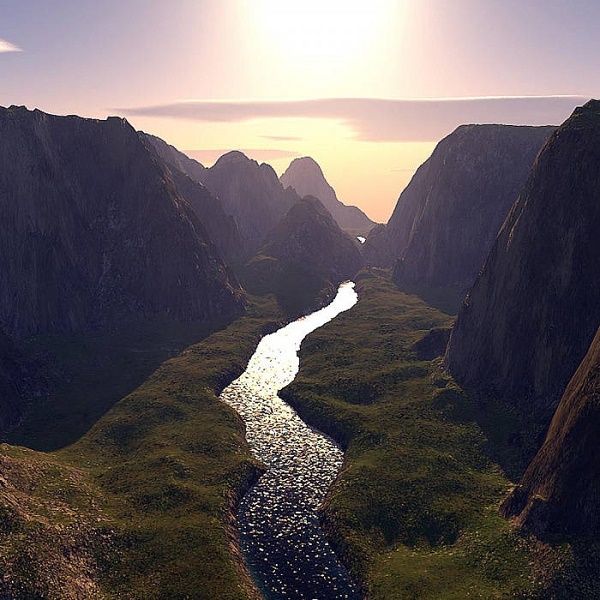 Amy Casper
One of the Lucky Ones
(Self-Released)
Victoria, BC
From the selfish selflessness of Mark Anthony Brennan:
Amy Casper is the voice of vulnerability, as her mirror self sings melodiously "Down by the River" or ghostly "Gave You My All". Down by the River is stripped down to a fish-bone skeleton, leaving Amy Casper to flesh out the compositions with her painfully human voice. She calls to us from a reedy distance, finding that there is no way to go back home "Into the Rope", and turns strange as she explores the forces around us "Silver Hands".
De l'égoïste désintéressement de Mark Anthony Brennan:
(Traduit par Mylène Quevillon)
Amy Casper incarne la voix de la vulnérabilité, alors que sa réflexion chante mélodieusement "Down by the River" ou fantomatiquement "Gave You My All". * Down by the river * est épuré, tel un squelette d'arrêtes de poisson, laissant Amy Casper étoffer les compositions avec sa voix douloureusement humaine. Elle nous appelle d'une maigre distance, réalisant qu'il n'y a aucun moyen de rentrer à la maison "Into the Rope", et elle devient bizarre alors qu'elle explore les forces qui nous entourent "Silver Hands".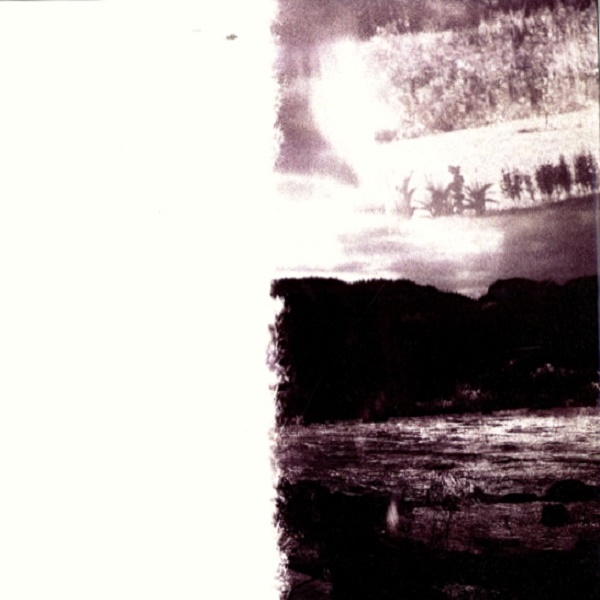 Richard Ritalin & Racism
Witch Hunter Blues
Ottawa/Toronto, ON
From Talia Jacob, once upon a time, in a land far, far away…
Richard Ritalin & Racism's fifteen-minute release sweeps you into twisted and tortured far away lands. Through cheeky rhymes and catchy chants, Richard's matter-of-fact talk-singing spins tall and horrible tales peopled with colourful and macabre characters. RR&R's fantastical tales of turpitude are indelible. Their rhythm and rhyme are just as haunting as the stories themselves. Do not be surprised when you find yourself involuntarily chanting the depraved and witty lyrics of Witch Hunter Blues.
De Talia Jacob, autrefois, dans un pays très, très éloigné…
(Traduit par Mylène à l'autre bout du monde Quevillon )
La sortie de l'album de Richard Ritalin & Racism – d'une quinzaine de minutes – vous emporte dans une contrée éloignée, tordue et torturée. La conversation chantée et terre-à-terre de Richard relate des contes horribles peuplés de personnages colorés et macabres, en utilisant des rythmes insolents et des chants accrocheurs. Les récits de RR&R remplis de turpitudes sont ineffaçables. Leurs rythmes ainsi que leurs rimes sont aussi obsédants que les histoires elles-mêmes. Ne soyez pas surpris si vous constatez que vous psalmodiez involontairement les paroles perverses et pleines d'esprit de Witch Hunter Blues.
Richard Ritalin & Racism – Marauding Monster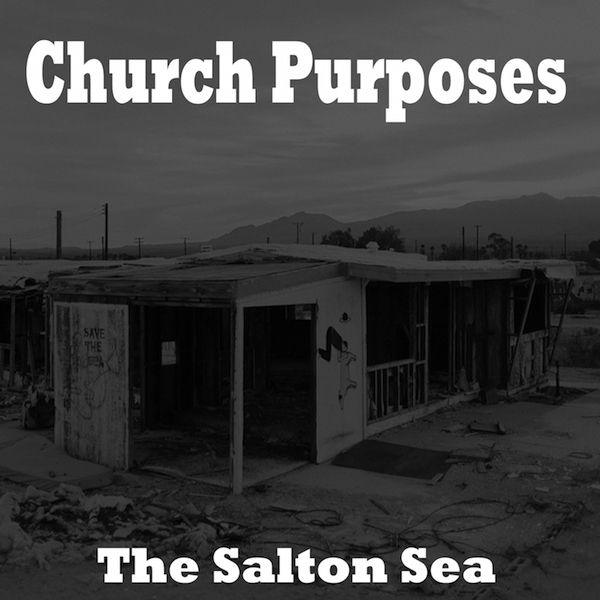 Church Purposes
The Salton Sea
Saint John, NB
From the sinking lifeboat of Mike Roy:
After glancing at a Salton microwave, Church Purposes' Sean Boyer was struck with inspiration to build a record alluding to the tragic history of the Salton Sea. In his conception, the broken, the abandoned and the forgotten are pulled apart, but become painstakingly rebuilt by the pounding of the saline waves. The result is brisk and heavy – a moment of confounding refreshment amidst an ocean of cynicism and anxiety.
Du canot de sauvetage en perdition de Mike Roy:
(Traduit par Mylène Salton Quevillon)
Après avoir jeté un coup d'oeil sur un four à micro-ondes Salton, Sean Boyer de Church Purposes a été illuminé par l'inspiration de produire un un disque faisant référence à la tragique histoire de la mer de Salton. Dans sa conception à lui,tout ce qui est brisé, abandonné et oublié sont écartés, mais ils sont minutieusement reconstruits par le déferlement des vagues salines. Le résultat est vif et profond : un moment de perplexité rafraîchissante au milieu d'un océan de cynisme et d'anxiété.
Church Purposes – All I Want Is To Be Dead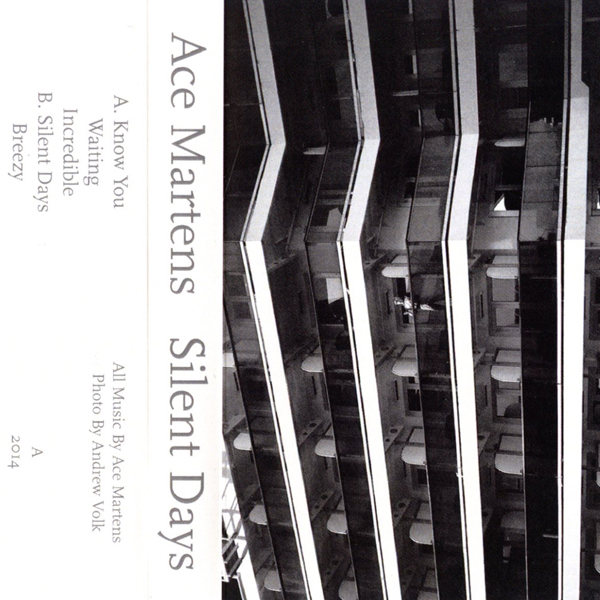 Ace Martens
Silent Days
(Self-Released)
Vancouver, BC
From the lunar daydream of Eleanor Wearing:
You've been invited to a beach party on the moon. When you arrive, Ace Martens are playing inside a sandy, spacious crater. You sit at the top, legs dangling over the edge. Fuzzy frequencies dart up around you, the space-air hums in response. Slowly, the hypnotizing rhythms pull you into a lunar daydream. Moonbeams collide with melodies. The space-air hums on.
De la rêverie lunaire d' Eleanor Wearing:
(Traduit par Mylene Quevillon)
Vous avez été invités à un beach party sur la lune. Lorsque vous arrivez, Ace Martens joue dans un large cratère sablonneux. Vous vous asseyez au bord en laissant vos jambes se balancer dans le vide. Des fréquences floues filent tout autour de vous et l'air spatial fredonne en guise de réponse. Tranquillement, le rythme hypnotique vous attire dans une rêverie lunaire. Des rayons de lune entrent en collision avec les mélodies. L'air spatial continue de fredonner.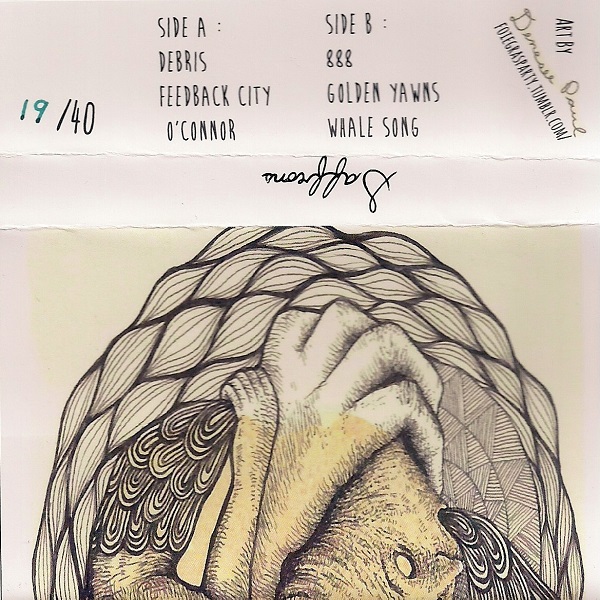 Saffrons
Saffrons
(Self-Released)
Halifax, NS
From the fruit looped spoons of Eleanor Wearing:
What are you waiting for? Plunge headfirst into a muddy whirlpool of bone-jangling reverbs until you are fully immersed in a cavern of swamp rock. A voice speaks to you through an invisible answering machine. It loops and echoes off the walls of the cave's rough interior, drawing you further into its depths. Twangy syllables bang around you, over you, through you. Your pulse increases, trying to match the capricious pattern. Slowly, the voice gets quieter. The whirlpool slows. Was it a dream?
De la cuillère fruitée bouclée d'Eleanor Wearing:
(Traduit par Mylène Moi Quevillon)
Qu'attendez-vous? Plongez tête première dans un obscur vortex de réverbérations [pétaradantes] jusqu'à ce que vous soyez complètement immergé dans une caverne de swamp rock. Une voix s'adresse à vous à partir d'un répondeur invisible. Elle tourne en boucle et son écho se répercute sur les parois inégales de la caverne, vous aspirant dans ses profondeurs. Les syllabes nasillardes se bousculent autour de vous, par-dessus vous, à travers vous. Votre pouls augmente, essayant de s'accorder à ce rythme fantasque. Et tout doucement, la voix se calme. Le tourbillon s'atténue. Était-ce un rêve?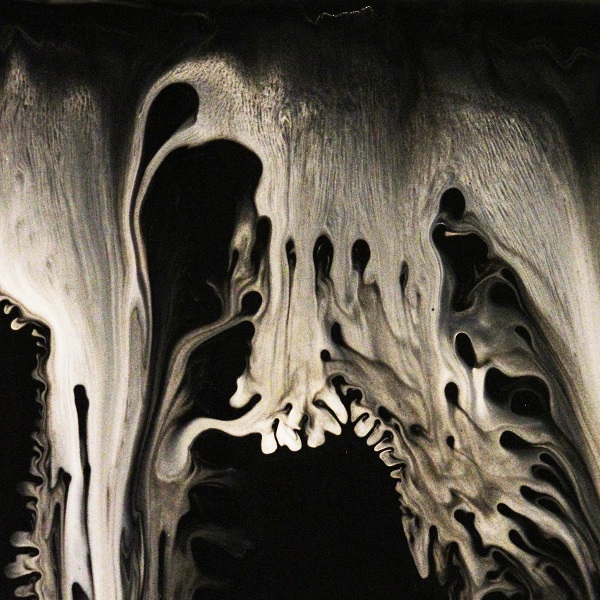 Lungbutter
Extractor
(Self-Released)
Montreal, QC
From the past wanderings of of Scott Brown:
Déjà Vu hits as I walk the snow-pummeled streets of Sackville, N.B. listening to Lungbutter. I'm reminded of doing the same as a 15 year-old, Sonic Youth storming through my headphones for the first time. In both instances the soundtrack is confident, artful, intense – Unlike what came before it and sure to prove influential. Lungbutter are at the forefront of a Montreal scene full of sounds that shows no sign of slowing down or becoming stagnant.
Des pérégrinations antérieures de Scott Brown:
(Traduit par Mylène Poumons Quevillon)
Une impression de déjà vu m'envahit alors que je déambule dans les rues enneigées de Sackville, au Nouveau-Brunswick, en écoutant Lungbutter. Je me rappelle avoir fait la même chose à l'âge de 15 ans, avec la musique de Sonic Youth qui se déchaînait dans mes écouteurs pour la première fois. Dans les deux cas, la piste sonore est précise, habile et intense – contrairement à ce qui se faisait avant et qui aura certainement de l'influence. Lungbutter est à l'avant-plan d'une scène montréalaise pleine de sonorité qui ne présente aucun signe de ralentissement ou de stagnation.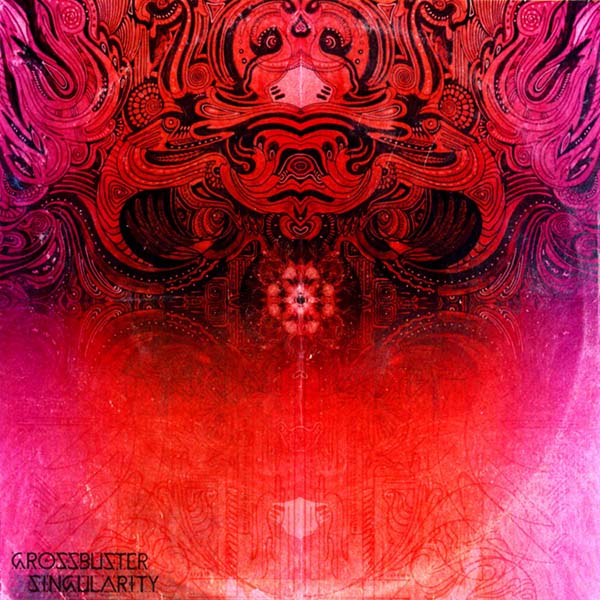 Grossbuster
Singularity
(Self Released)
Victoria, BC
From the rapid fingertips of Johnnie Regalado:
Take a mad stack of rare tapes and boil them down in the brain basin, rinse 'em through the rhythm veins, and fire 'em off through rapid fingertips . Grossbuster blasts an injection of the raw and analogue into a dose of dance music rarely heard on island time. Fresh loops lapping waves of bliss mist against the shores of our audible bays.
Du bout des doigts rapides de Johnnie Regalado:
(Traduit par la non-insulaire Mylène Quevillon)
Prenez une quantité folle de cassettes rares et faites les bouillir dans le bassin du cerveau, rincez-les à travers le rythme des veines, et faites les éclater par un mouvement rapide du bout des doigts. Grossbuster fait exploser une injection de sons crus et analogiques en une dose de musique dance rarement entendu au rythme de l'île. Un nouveau circuit de clapotis de vagues de brouillard extatique contre les rives de nos calanques audibles.
---