Tag: mutek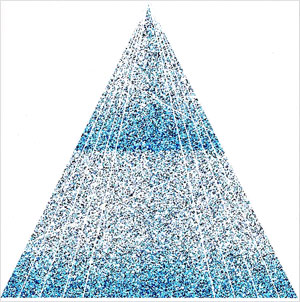 Headaches
It Sounds Like…
(Self Released)
Toronto, ON
From the process of dying of Jesse Locke:
Since transporting himself from Edmonton to Toronto, über-talented lensman Landon Speers has transported listeners in turn with speaker-straining electronic meditations. Criss-crossing genres and challenging preconceptions, his aliases include Headaches, Bad Dad and John Bidet Ramesses. Speers' latest CDR — the full title of which is longer than this paragraph — utilizes aleatoric strategies to meld 96 Casio tone bank samples into a semi-improvised monolith, drifting from chin-stroking Mutek minimalism to fast-paced beats fit for the Viking. Recently reissued by Audio Gourmet.

Headaches – It Sounds Like (Groove edit)
From the Sega™ collection of Ecco fanatic Jesse Locke:
While he might be better known for his eerily childlike acid brain doodle art, Ben Jacques has also been exploring outerspace electronic noise-scapes as of late with his musical projects Alf and the only slightly less brain-scrambling Haunted Beard. Now, he's given birth to Millennium Dolphin, the first in a four-part series of self-described 'New Age' releases under his own moniker. In our e-mail correspondence leading up to this review, Ben explained that, "this is seriously something I do when I'm lying hung over in bed and want to hear something hypnotic and easy." Hypnotic sure, but this 18-minute instrumental ain't no elevator music, with its Motorik propulsion, Star Trek synth FX and what sounds like cyborg mosquitos with their circuits overloading from too much candy kid raver blood. It's Mutek on the Holodeck. It's the mutated love child of The Field and James Ferarro. It's yet another offspring of Vancouver's endlessly fertile weirdo music underground.
De la collection Sega™ du fanatique d'Ecco Jesse Locke:
(Traduit par les oreilles contentes de Maya Keshav)
Bien qu'il soit un peu plus connu pour ses gribouillages d'acide sinistrement enfantins, Ben Jacques explore récemment les paysages bruitistes électroniques de l'espace avec ses projets musicaux Alf et le seulement-un-peu-moins-bouleversant Haunted Beard. Maintenant, il a donné naissance à Millennium Dolphin, la première partie dans une série des quatre parties des enregistrements soi-disant 'new age' sous son propre nom. Dans notre correspondance à l'approche de cette critique, Ben a expliqué que, "c'est juste quelque chose que je fais quand j'ai la gueule de bois dans mon lit et j'ai envie d'écouter quelque chose d'hypnotique et de facile." Ben ouais c'est hypnotique, mais ce morceau instrumental de 18 minutes n'est pas de tout de muzak, avec sa propulsion motorik, ses effets spéciaux de synthé ayant l'air de Star Trek, et quelque chose ayant l'air des moustiques cyborgs les circuits desquels surchargent à cause d'un excès du sang doux de raveur-enfant. C'est Mutek sur un Holodeck. C'est l'enfant de l'amour déformé de The Field et James Ferarro. C'est encore une autre progéniture de l'avant-garde bizarre-musique interminablement fertile de Vancouver.
---