Tag: musique concrete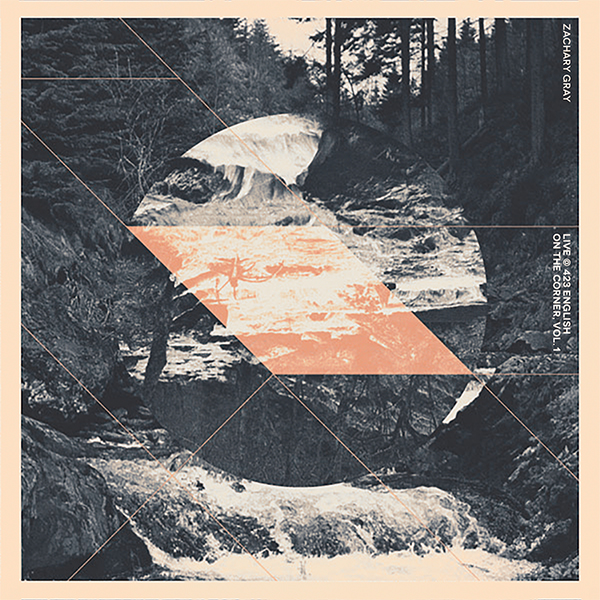 Zachary Gray
Live @ 423 English EP
Self-Released
London, ON
From the mental-pictures of Griffin Martell:
In an unassuming east end abode, Zachary Gray sits "cross-legged" on the floor, painting mental-pictures of the pastoral beyond. High-flying frequencies carry into the vacant lot next door where the legacy of the speed city went up in flames. Still, the warm glare of the horizon beckons us forward. Sepia-tinted scenes flicker in and out of consciousness while layers of modulated soundwaves envelop the room. For a moment no one stirs and time collapses into the present.
Des images mentales de Griffin Martell:
(Traduit par les yeux archi-secs de Julie Mayer)
Dans une humble demeure située dans l'est de London, Zachary Gray, assis « jambes croisées » sur le plancher, est en train de peindre les images mentales d'une pastorale d'antan. Des fréquences de haut vol se portent jusqu'au studio vacant d'à côté où l'héritage de la ville du *speed* est parti en fumée. Pourtant, la lumière vive et chaleureuse de l'horizon nous fait signe d'approcher. Des scènes vacillantes couleur sépia entrent et sortent de la conscience alors que des couches de vagues sonores modulantes enveloppent la pièce. L'espace d'un instant, personne ne bouge tandis que le temps s'écroule dans le présent.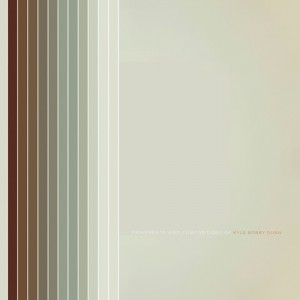 Kyle Bobby Dunn
Fragments and Compositions of Kyle Bobby Dunn
Montréal, QC
From the sedentary lifestyle of Javier Fuentes:
Sedimental strings and pianos lend their voices to the silence of a melting glacier. Extending their warmth to the lowest points on a sullen horizon, the melting compositions stretch themselves out over the vast imaginary spaces we fill with regret and sorrow. Time turns to stillness as we sit entranced by the moving textures that seem so distant yet personal. A suspension of worries and anxieties speaks to our suppressed language of sensitivity. What happens after the stillness belongs to the unknown, but the fragments are all we need right now.
Du mode de vie sédentaire de Javier Fuentes:
(Traduit par les ennuis et les angoisses de Raphaël Foisy)
Les cordes et les pianos de Sedimental prêtent leurs voix au silence d'un glacier en fonte. Prolongeant leur chaleur jusqu'aux points les plus bas d'un horizon nuageux, les compositions en fusion s'étirent au-dessus des vastes espaces imaginaires que nous remplissons de regret et de chagrin. Le temps s'immobilise, alors que nous nous asseyons, exaltés par les textures en mouvement qui semblent si distantes et pourtant si personnelles. La suspension des ennuis et des angoisses parlent à notre sensibilité linguistique étouffée. Qu'arrive-t-il lorsque l'inertie appartient à l'inconnu, mais les fragments sont tout ce dont nous avons besoin pour l'instant.

Kyle Bobby Dunn – Tout Voyeurs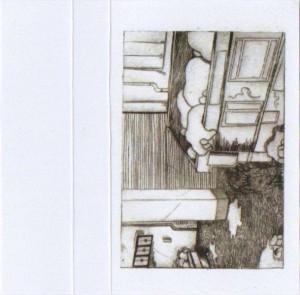 Happy Trendy
For Trial Listening
Edmonton, AB
From the analog crib of Cassilou Landra:
Most of the time life is good, but sometimes it just really, really fucking sucks. During moments like this, it helps to soothe with a little sequence and synth. Edmonton's Happy Trendy delivers on both with an added dash of musique concrète, building on the tradition of seminal works by Luc Ferrari, Pierre Schaeffer and Bernard Bonnier. These brushstrokes act as our anchor, our passenger plane through the foggy drones and comforting arpeggios of For Trial Listening's earthly atmosphere.
'Trial' is the keyword here, but not in the context of demos. If anything, this is music to massage your frustration after numerous, unsuccessful rounds of Trials; comforting and childlike. "#14" reads the alphabet like it's counting sheep, while "#07" and "#03" are twins after a visit to the dentist. "#13" and "#17" show clear roots in the visceral and vibrant analog explorations of synth pioneers such as Raymond Scott and the BBC Radiophonic Workshop, and might as well be the pillow you rest your head on at night. Sleep tight, child.
Du berceau analogue de Cassilou Landra:
(Traduit par le sommeil paradoxal de Catherine Gaucher)
La plupart du temps, la vie est belle, mais parfois elle est aussi juste assez, assez merdique. Dans de tels moments, cela aide de s'apaiser avec un peu de séquences et de synthés. Happy Trendy d'Edmonton nous offre les deux à la fois et ce, ajoutant un soupçon de musique concrète qui s'appuit sur la tradition des oeuvres de Luc Ferrari, Pierre Schaeffer et Bernard Bonnier. Ces inspirations nous servent d'ancre et d'avion nous transportant à travers le drone brumeux et les arpèges réconfortants de l'atmosphère de For Trial Listening's.
Ici, « Essai » est un mot clé, mais non pas dans le sens de démo. Il s'agit plutôt de musique pour évacuer votre frustration après de nombreux essais infructueux; réconfortant et enfantin, « #14 » fait la lecture de l'alphabet comme s'il s'agissait de compter les moutons, tandis que « 07 » et « #03 » sont tels des jumeaux après une visite chez le dentiste. Montrant clairement leurs racines provenant des explorations analogiques viscérales et vibrantes des pionniers du synthé tels que Raymond Scott et le BBC Radiophonic Workshop, « #13 » et « #17 » pourraient tout aussi bien être l'oreiller sur lequel se pose votre tête la nuit venue. Fais de beaux rêves, mon enfant.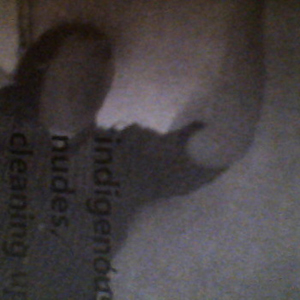 Indigenous Nudes
Cleaning Up For AI
(Girl Boss)
London, ON
From the forced city freak-out of Pam Haasen:
Tech Supporters Nicholas and Cheddle channel all thoughts of "kill roommate" into buzz, wind, fire, distortion and incantations. Indigenous Nudes play with heat guns as séance sounds churn from their guts; writhing a full-term demon baby from underwater delivery through the annals of time/space. Cheddle's glasnost lingers in the box on the floor that reads "fragile" while ichola scoops up broken glass to throw at anyone who gets too close. To listen is to watch a candle burn with the TV on while mother bakes rotted mincemeat pies and calls from a distance that dinner's ready.
De la crise urbaine obligée de Pam Haasen: (Traduit par Maya Keshav)
Les Tech Supporters Nicholas et Cheddle transforment toutes les pensées de "tuer le coloc" en bourdonnement, vent, feu, distorsion et invocations. Indigenous Nudes jouent avec les pistolets thermiques pendant que les sons de séance de spiritisme tourbillonnent dans leurs boyaux; un bébé démon se tortille à terme dans un accouchement sous-marin à travers les annales du temps et de l'espace. La glasnost de Cheddle reste dans la boîte par terre qui se lit "fragile" pendant qu'ichola ramasse du verre cassé pour lancer à n'importe qui vient trop proche. Écouter, c'est regarder une bougie brûler avec le télé allumé pendant que maman cuisine les pâtés de viande pourrie et crie au loin que le souper est prêt.
Indigenous Nudes – God, Forgive Satan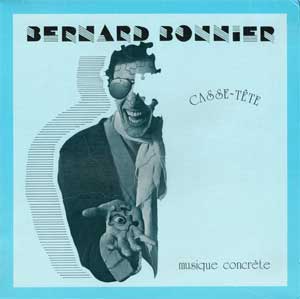 Bernard Bonnier
Casse-Tête Musique Concrète
(Amaryllis)
Québec, QC
Originally Released: 1984
From the Italian junk food of Aaron Levin:
After studying with musique concrète demigod Pierre Henry, Bernard booked it to Quebec City and brewed his incredibly forward-scheming proto-dance collage. Casse-Tête, literally translating to "Head-Breaker", is a puzzling exploration of break-beat montage. Bernard scaffolds the boundaries of rhythmic sensation and pounds through scraps of sinusoidal decay, beating societies remnant audio into a violent drum-laden melee of modern-dance predication. No less revolutionary than the acid-house visions of Charanjut Singh, Bernard's genius resides in pushing these limits from the forgotten snippets of sound permeating our everyday ether. Originals are tough; thankfully reissues exist. Canon grip.
De la malbouffe italienne d'Aaron Levin: (Traduit par Odile Leclerc)
Après avoir étudié avec le demi-dieu de la musique concrète Pierre Henry, Bernard s'est
bouclé pour la ville de Québec et a mijoté son incroyable collage de
proto-danse de planifications en avance. Casse-Tête, traduisant littéralement à
''Brise tête'', est une exploration déroutante d'un montage de break beat.
Bernard échafaude les limites d'une sensation rythmique et martèle à travers
des morceaux de pourriture sinusoïdale, battant les restants audio des sociétés
en une violente mêlée chargée de batterie d'une prévision de danse moderne. Pas
moins révolutionnaire que les visions de maison acide de Charanjut
Singh, Le génie de Bernard réside dans pousser ces limites de bribes de
sons oubliés imbibant notre éther de tout les jours. Les originaux sont dures; heureusement, des republications existent. Saisi canon.
Bernard Bonnier – I Can't Sing
---