Tag: monomyth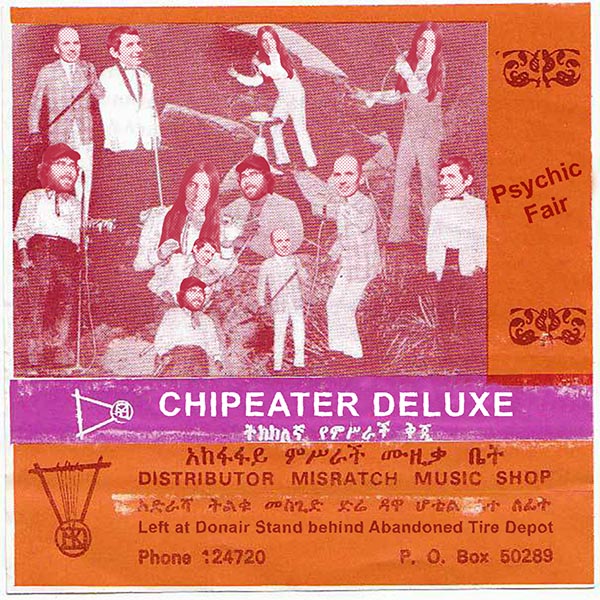 Psychic Fair
Chipeater Deluxe
(Self-Released)
Halifax, NS
From the radar scans of Gabe Girard:
Deep within the caves, recesses, and exposed bedrock strata of the peninsula known as Halifax lie several geological anomalies. Tunnels without entrance or exit. Long dark passages too coarsely shaped, too needlessly circuitous to be of manmade origin wind and bore themselves deep into the earth. At length, they culminate in spacious halls possessing strange resonant qualities. Ground-penetrating radar scans have located some of these halls. One such hall, of particular interest to resident geologist Josh Salter, has been dubbed The Echo Chamber. According to locals, this chamber has been emanating its distinctive vibrations for years. Field recordings have turned up interesting results. For now, these recordings are our only glimpse into what lies beneath.
Des balayages radar de Gabe Girard:
(Traduit par la spéléologue Maya Keshav)
Au fond des grottes, des alcôves et des strates exposées de la roche mère sur la péninsule qui s'appelle Halifax se trouvent plusieurs anomalies géologiques. Des tunnels qui n'ont ni entrée ni sortie. Des passages longs et sombres en forme trop crue, trop inutilement sinueuse pour être créés par l'homme s'enroulent et se creusent au fond extrême de la terre. Plus tard, ils aboutissent dans les corridors spacieux qui possèdent des qualités bizarrement sonores. On a localisé quelques-uns de ces corridors grâce aux balayages radar qui peuvent percer la terre. Un tel corridor, d'un intérêt particulier pour le géologue résident Josh Salter,, était surnommé The Echo Chamber (la chambre de réverbération). Selon les gens du coin, cette chambre dégage ses vibrations distinctives depuis des années. Les enregistrements sur place ont révélé des résultats intéressants. Pour le moment, ces enregistrements sont notre seul aperçu de ce qui se trouve en dessous.
The Lauras
The Lauras
(Self Released)
Halifax, NS
From the wiggly elbows of Kelly MacNeil:
Spotlights sweep in. Do not peer at your shoes too long, for sneakers have been known to change in the most romantic of ways. The Lauras meander, pausing to murmur blissful rhythms the depth and breadth of Jipugtug, accentuated by head-noddingly compatible jangles. Disembodied dance hall harmonies are removed of active patrons. Think Olympic Hall. They turn to reveal another face. There are sunny breakfast mornings here, beside the drooping eyelids of regret and remorse. Pavement pounders slip in and cozy up to last-slow-dance-of-the-night emcee announcements. Ending with stomachs full of butterflies. Full but yearning.
Des coudes frétillants de Kelly MacNeil:
(Traduit par Jessica Grenier)
Tu es sous les projecteurs. Ne fixe pas tes souliers trop longtemps : on sait qu'ils ont tendance à devenir des plus romantiques. The Lauras erre, n'arrêtant que pour murmurer une béatitude rythmique ayant l'étendue et la profondeur de Jipugtug, accentuée par un cliquètement invitant les hochements de tête. Les commanditaires sont retirés des harmonies de salles de danse désincarnées. Pense Olympic Hall. Ils se retournent, révélant un autre visage. Ici, les déjeuners de matins ensoleillés côtoient les paupières lourdes de regret et de remords. Les batteurs de bitume s'emmêlent puis s'entrelacent pour le dernier slow de la soirée, annoncé par l'animateur. Elle se termine avec des estomacs remplis de papillons… et de désir.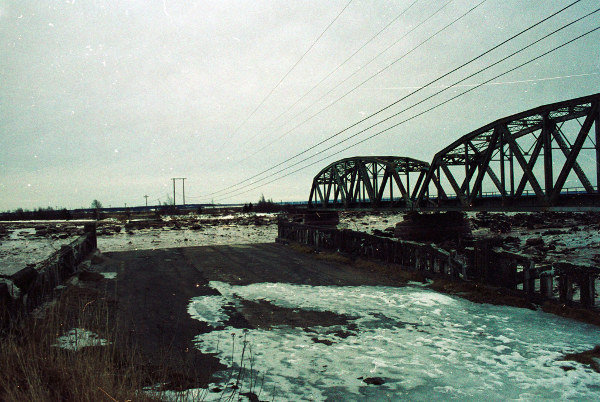 Stereophonic 12
January 22-24
Sackville, NB
Photo: Colin Medley
From the snow-flecked eyebrows of Kevin Brasier:
Stereophonic, is a winter fundraiser/hellraiser for Sackville's community station, CHMA 106.9FM. If you've ever wondered "what's in that Sackville water" that produces the finest bands in the land, the answer is CHMA's FM-freakuencies. Stereophonic is how Sackville says thank you to CHMA for offering the community free postering services, PA equipment for shows, and much more. Far from an ordinary fundraiser– co-directors Scott Brown and Ilse Kramer (also bandmates in the mighty Kappa Chow) are throwing a three-day rager featuring musical legends from bag-town and beyond including Astral Gunk, Bry Webb, Old and Weird, and Monomyth. Check out the release video for the full-line up, and listen to the festival mix-tape to preview the sweetest sounds of the marshes.
Des sourcils parsemés de flocons de neige de Kevin Brasier:
(Traduit par le nez incandescent de Jessica Grenier)
Stereophonic est une collecte de fonds infernale/hivernale pour la station radio communautaire de Sackville, CHMA 106.9FM. Si vous vous êtes déjà demandé ce qu'il y a dans l'eau de la ville pour qu'elle produise les meilleurs groupes du pays, la réponse se trouve dans les freakences de CHMA. Stereophonic, c'est aussi Sackville qui dit merci à CHMA pour le service d'affichage qu'elle offre gratuitement à la communauté, l'équipement de sonorisation lors des spectacles, et bien d'autres choses encore. Stereophonic est loin d'être un spectacle-bénéfice ordinaire : les codirecteurs Scott Brown et Ilse Kramer (aussi membres du grandiose Kappa Chow préparent une fête de trois jours avec des légendes de la musique povenant de la ville ou d'ailleurs, comme Astral Gunk, Bry Webb, Old and Weird et Monomyth. Regardez l'annonce vidéo pour savoir la programmation et écoutez la cassette du festival pour vous donner un aperçu des meilleurs sons du marécage.
1 Best Fiends – "Uh Huh"
2 Zakary Slax – "Remains"
3 Monomyth – "Candleholder"
4 Coach Longlegs – "Baycation With You"
5 Klarka Weinwurm – "TMSB"
6 Bry Webb – "Prove Me Wrong"
7 Corey Isenor – "Beneath The Bramble"
8 Jon Mckiel – "I Know, I Know"
9 Astral Gunk – "Astral Theme"
10 Heaven For Real – "Hard Done By"
11 Union Suit – "Delirious Vista"
12 Adam Mowery – "Follow Me To The Bottom*"
13 The Kavorkas – "The Grocery Store (demo)*"
14 Old and Weird – "She Seems Stressed"
15 Legendary Golden River Show Band – "Stay Yonder (Honeysuckle)"
16 Zachary Lucky – "Salty Air"
17 Old Bones – "I Can See Through You*"
18 Painful Shivers – "Blu"
* denotes that the track is unreleased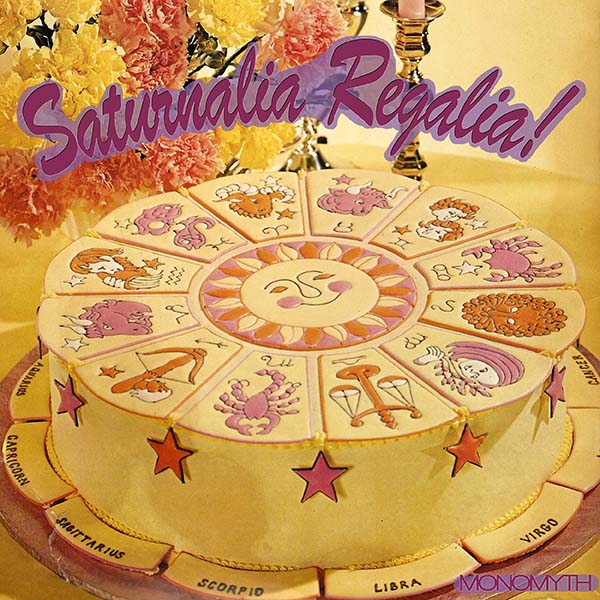 Monomyth
Saturnalia Regalia!
Halifax, NS
From the pac ambition of Stephen Guy:
Monomyth return to the varied whimsy of their earliest offerings, following a flirtation with tougher strutting and waggier frugging. The hooks dig sharply into your mind and till the ground where memories of the explosive Haligonian glory years are buried, but there are lots of other fresh and woozy nutrients. It's very difficult to project credible good vibes in these dark times, but Monomyth deliver another melodious affirmation.
De la pac ambition de Stephen Guy:
(Traduit par Jessica Grenier)
Monomyth retourne vers les fantaisies changeantes de ses premières offrandes, tout en continuant de flirter avec un strut plus dur et un frug plus frétillant. Les accroches incisives s'enfoncent dans le cerveau, à travers les nutriments couvrant le sol, frais et suintants, jusqu'aux souvenirs de la belle époque haligonienne. En ces temps sombres, il est très difficile de projeter autant de vibrations positives, mais Monomyth livre une autre affirmation mélodieuse.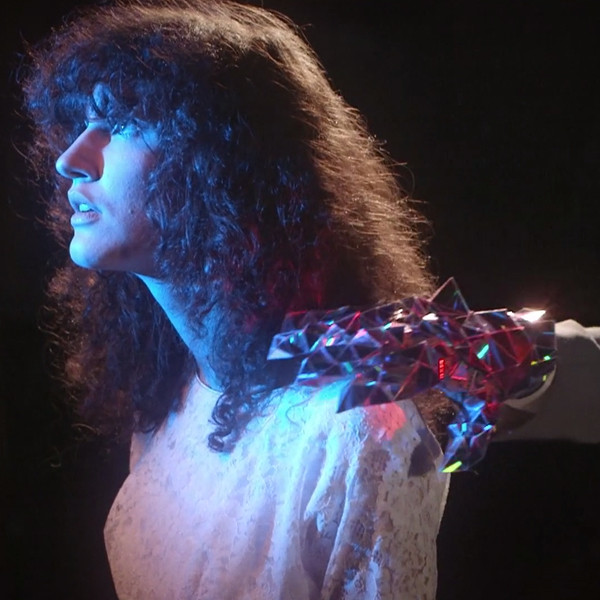 Monomyth
"Patsy"
(Directed by: Seth Smith)
Halifax, NS
From the feline fancy of Alanna Yaraskavitch:
Uncle Wayne said you didn't have to dance, but that won't calm yr bobbing head. Directed by Dog Day's Seth Smith, "Patsy" is four minutes of sickly pastels and sedated smiles, proving that the one you love will always hurt you. Sweep up the shards, the cat must slink on.
Des fantaisies félines d'Alanna Yaraskavitch:
(Traduit par Andréanne Dion)
Uncle Wayne a dit que vous n'aviez pas à danser, mais ça n'empêche pas votre tête de se balancer. Dirigé par Seth Smith de Dog Day, « Patsy », c'est quatre minutes de pastels maladifs et de sourires sous sédatif qui prouvent que ceux que vous aimez finiront toujours par vous blesser. Balayez les éclats de verre, le chat doit avancer.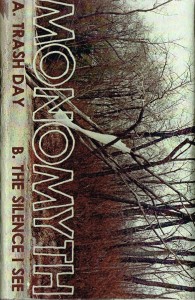 Monomyth
Trash Day
Halifax, NS
From the post-apocalyptic beer of Max Cotter:
This dystopian look at the glass half-full begs the question: Who says disenchanted youth can't throw a bitchin' party? Monomyth stand on a Halifax pier celebrating its unswimmability, diving into the toxic sludge without hesitation. They can tell the difference between mud and chocolate, but find a cause for celebration within that distinction. Each chord of "Trash Day" and "The Silence I See" ring out like a retrospective laugh over a post-apocalyptic beer amongst lifelong pals sporting shit-eating grins. The world was fun while it lasted but its desecration was inevitable, so take it in stride and song as the ending credits roll.
De la bière post-apocalyptique de Max Cotter:
(Traduit par le générique de début de Virginie Langlois)
Cette manière dystopique de voir le verre à demi-plein amène la question suivante : Qui a dit que la jeunesse désenchantée était incapable d'organiser une putain de bonne fête? Sur un quai du port d'Halifax, Monomyth célèbre le fait qu'on ne s'y baigne pas et n'hésite pas à plonger dans les boues toxiques. Le groupe sait faire la différence entre boue et chocolat, mais trouve un prétexte à la célébration au sein de cette distinction. Chaque corde de « Trash Day » et de « The Silence I See » résonne comme un rire rétrospectif autour d'une bière post-apocalyptique bue entre vieux potes arborant un rictus empreint d'arrogance. Le monde a été bien tant qu'il a duré mais sa profanation était inévitable, alors suivez bien les paroles et la musique, c'est l'heure du générique de fin.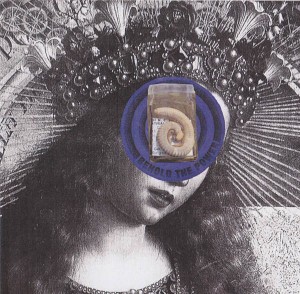 Monomyth
King Does This Not Please You? (Behold the Power)
(Self Released)
Halifax, NS
From the smoke and mirrors of Johnnie Regalado:
An offering from below. A self-aware relic. Sacrificial lamb for the gods of rock. This would surely please the kings. There's enough blissful harmony here to make a chorus of angels bashful. There are enough duels to the death between dual guitar lines to spill a carpet of blood. Monomyth have composed their opera in a house of mirrors. Twang and tones flex from concave to convex, fine-tuned over a friendly game of cards between fiends. Behold the power….
De la poudre aux yeux de Johnnie Regalado:
(Traduit par l'équilibre de Julie Forget)
Une offrande provenant de plus bas. Une relique qui se connaît bien. Une victime expiatoire pour les dieux du rock. Cela plairait sûrement aux rois. Il y a ici une assez grande harmonie bienheureuse pour rendre les anges d'une chorale timides. Il y a assez de duels à mort entre les doubles lignes de guitare pour faire couler un tapis de sang. Monomyth a composé son opéra dans une maison de miroirs. Des sons de corde pincée et des tonalités se courbent en traits concaves et convexes, bien réglés lors d'une partie de cartes amicale entre démons. Voici la puissance…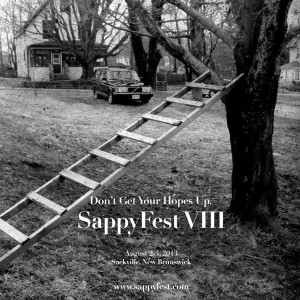 Various Artists
SappyFest VIII
(August 2-4, 2013)
Sackville, NB
From the swan pond of Jesse Locke:
Don't get your hopes up. Those humble words serve as both tagline and mantra for Sackville, NB's annual gathering, yet prove tough to follow with this year's stacked line-up! The next wave of Halifax crashes in with Monomyth, Heaven For Real, Old & Weird and hazy-brained hip-hop crew Weirdo Click. Toronto's Tranzac jazz scene is repped by Alex Lukashevsky and island-timed troupe Eucalyptus (captained by Brodie West), while the forecast for Colin Stetson shows volcanic blowouts. JFM and Karneef bring the brain-warping beats, and for softer ear-candy, catch soul sister Snowblink, Construction & Deconstruction or ol' faithful Chad. But wait… 2013's dark horse could be Sackville locals Kappa Chow, the latest project from the motley Killer Haze crew, with a name swiped from Pootie Tang. Wa da ta!
p.s. Need a pause from the music? Skip on down to Why Nowhere?, Sappy's self-dubbed 'smalltown music conference' featuring a panel from WC's own Marie LeBlanc Flanagan!
De la mare aux cygnes de Jesse Locke:
(Traduit dans la nostalgie des festivals d'été par Andréanne Dion)
N'ayez pas trop d'attentes. Ces paroles modestes sont à la fois le slogan et le mantra du rassemblement annuel de Sackville au Nouveau-Brunswick, mais s'avèrent pourtant difficiles à respecter vu l'impressionnante programmation de cette année! La prochaine vague de musiciens d'Halifax déferle avec Monomyth, Heaven For Real, Old & Weird et le collectif hip-hop des brumes Weirdo Click. La scène jazz Tranzac de Toronto est représentée par Alex Lukashevsky et Eucalyptus, la troupe aux rythmes des îles dirigée par Brodie West, alors qu'on se prépare à des éruptions volcaniques avec Colin Stetson. JFM et Karneef s'amènent avec leurs rythmes à vous tordre le cerveau, et pour vous régaler de sons plus doux, ne manquez pas Construction & Deconstruction, les reines de la soul Snowblink ou encore le bon vieux Chad. Mais attendez… la surprise de 2013 pourrait bien être le groupe local de Sackville, Kappa Chow, le plus récent projet de la bande hétéroclite de Killer Haze, avec leur nom tiré directement du film Pootie Tang. Wa da ta!
p.s. Besoin de prendre une pause de la musique? Allez faire un tour à Why Nowhere? la "conférence musicale de petite ville" de Sappy, où Marie LeBlanc Flanagan de WC animera une discussion!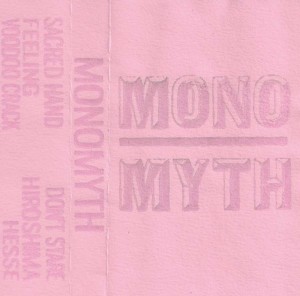 Monomyth
Monomyth
(Self Released)
Halifax, NS
From the sacred hands of Tobias Rochman:
Like most modern acts, Monomyth's palette is wide. Several seeds are sewn to create the over all, glue-heavy, floral print, guitar-jungle, info-age, post-mailorder decoupage. The A-side is all hooky, ramshackle, Flying Nun, weirdo pop anthems wherein several young men all sing the same thing at the same time. Ze B-side is more textural, very '90s, very foggy British haze-gaze psychedelia. Basic beats scale back the cheese and slather on ze butter. It's pretty enough to be popular but you get the impression they are "taking the piss" rather than "taking a piss". Hopefully all the prospective labels out there get ze memo about ze demo. Halifax always has between 2-4 2,000 – 4,000 (*) good bands at any given time. In my opinion Monomyth are on the tippy-top of that heap.
(*) Editor's Note: we at Weird Canada know Halifax to be one of Canada's strongest terrestrial power points, as evidenced by its infinite proliferation and continuous leadership across the Canadian musical cosmos. After consulting with several real life mathematicians and counting the plethora of Haligonian cassettes prominently displayed at Weird Canada HQ, we've added some zeros to the original estimation.
Des mains sacrées de Tobias Rochman: (Traduit par les mains épuisées de Maya Keshav)
Comme la plupart d'actes modernes, la palette de Monomyth est grande. Plusieurs graines sont cousues pour créer le decoupage général, trempé de colle, floral, jungle-de-guitare, âge d'informatique, post-correspondance. La face A n'est que les hymnes bizarres, accrocheux et délabrés à la Flying Nun, dans lesquels plusieurs jeunes hommes chantent tous la même chose en même temps. The face A est plus texturée, tellement années 90, le psychédélisme tellement flou et anglais et haze-gaze. Les rythmes simples réduisent la ringardise et étalent the beurre. C'est assez beau d'être populaire mais il te donne l'impression qu'ils sont auto-dérisoires plûtot que détendus. Avec un peu de chance, toutes les étiquettes vont recevroir the annotation à propos de the demonstration. Halifax a toujours entre 2-4 2,000 – 4,000 (*) bons groupes à n'importe quel moment. Selon moi Monomyth est sur le sommet de ce tas.
(*) Le redacteur ajoute: nous à Weird Canada sait que Halifax est un des points de pouvoir le plus fort du Canada, tel que vu avec sa prolifération infinie et sa direction continuelle à travers le cosmos musical du Canada. Après avoir consulter avec quelques mathématiciens vraie-vie et d'avoir numeré la pléthore de cassettes Haligoniennes qui sont mis en vedette au siège de Weird Canada, on a ajouté quelques zéros à l'estimation originale.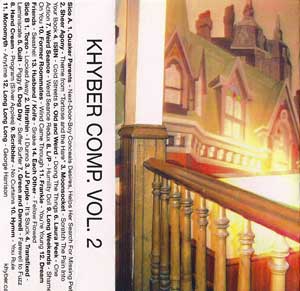 Various Artists
Khyber Compilation II
(Self Released)
Halifax, NS
From the monomythic archways of Alison Lang:
Halifax's most endearing/enduring art space, the Khyber, has once again been feted with a compilation of tape tunes from local artists and musicians, most of whom have played/jammed/come of age under the archways, the ballroom, the turret. As with last year's comp, this is a love letter to something fragile and beautiful and important – moreover, it's massive (27 songs!), thoughtfully curated and brilliant. There are so many meaty, gorgeous gems here – Monomyth's "Anytime" is soaring sweetgaze, while scene vets Scribbler reach achingly fuzzed-out heights with "No Curtains." The winsome youngsters of ISBN donate a slice of grainy, brainy twang-pop and there are similarly tasty outings from the now-defunct Long Long Long and its ashes, Each Other, risen in Montreal to smile and destroy. There's a ripper Dog Day track too, and a song from local supergroup Green and Darnelle that nods at the city's 90's ghosts and then gnashes them to shreds. Look, I could go on for fucking pages about this tape, I really could, but in the end, I'll leave with some words from a particular standout, the haunting lament "Wind Came Through" by Former Roommates (who, I think, actually are former roommates): The Khyber needs your love, always, and these songs do too. Listen and linger: this is a sound of a scene piled with riches.
Des porches voûtés monomythiques d'Alison Lang: (Traduit par les tourelles imaginaires de Maya Keshav)
L'espace d'art le plus attachant et le plus tenance de Halifax, le Khyber, est encore honoré avec une compilation de tounes cassette des artistes et des musiciens du coin, dont la plupart a joué, fait la bœuf, et est devenu majeur sous les porches voûtés, la salle de bal, la tourelle. Comme pour la compilation de l'année passée, celle-ci est un lettre d'amour à quelque chose de fragile et beau et important — en plus, c'est énorme (27 chansons!), brillant et choisi pensivement. Il y a tant de bijoux consistants et superbes ici— "Anytime" de Monomyth est le sweetgaze planeur, alors que les vétérans de la scène Scribbler atteignent les hauteurs fuzzées à pleurer avec "No Curtains." Les jeunes attachants d'ISBN fournissent une pointe de twang-pop granuleuse et futée, et il y a les balades savoureuses de même du maintenant-défunt Long Long Long et ses cendres, Each Other, qui ont apparu à Montréal pour sourire et détruire. Il y a un morceau balançant de Dog Day aussi, et une chanson du supergroupe du coin Green and Darnelle qui fait allusion aux fantômes de la ville des années 90, et puis les déchirent en éclats. Tu vois, je pourrais continuer pour les feuilles et les feuilles à propos de cette cassette, vraiment je pourrais, mais à la fin, je vais te laisser quelques mots d'une chanson remarquable, la lamentation obsédante "Wind Came Through" par Former Roommates (qui, je crois, sont vraiment les anciens colocs): Le Kyhber a besoin de ton amour, toujours, et ces chansons en ont besoin, aussi. Écoute et reste ici plus longtemps: voici un son d'une scène qui déborde de riches.
Green and Darnelle – Farewell to Fuzz
---