Tag: Mix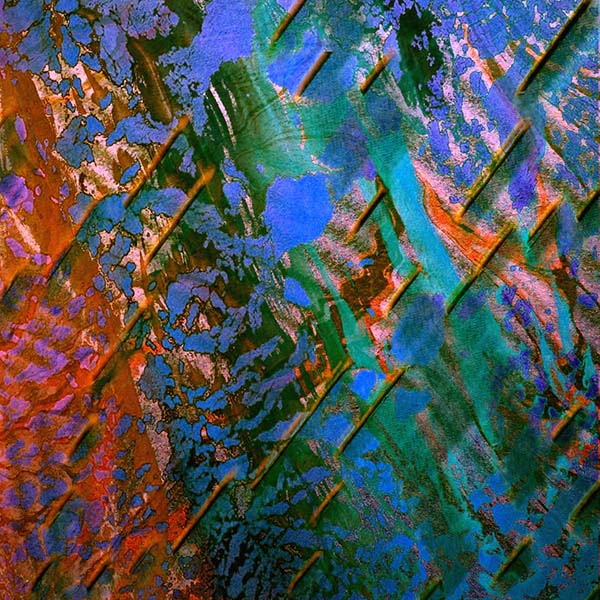 Sarah Davachi
Qualities of Bodies Permanent
Vancouver, BC
From the lobbed irises of Joshua Robinson:
This vibration. Brains, fevered. Resonance, numbing and spritely. We caper to a feel, rather than to a sound, while the surge is coloured in the tapestries of a dronery far too anomalous to recognize as being ours. Gyrating lungs; pyres in the sky, and the light in your eyes. When beauty both in sight and sound mixes, to turn away is be stunted. We see with our ears. Finger paintings coloured by sound, and heard as pigment. How fortunate we are to change one for the other: ears as eyes; lobbed irises. Everything at once; these dreams, they are.
Des iris à lobes de Joshua Robinson:
(Traduit par Julie Mayer)
Cette vibration. Des cerveaux, enfiévrés. Une résonance pleine d'esprit qui engourdit. Nous gambadons sous l'effet d'une sensation, plutôt que d'un son, tandis qu'une vague est colorée dans les tapisseries d'une dronerie bien trop anomale pour la reconnaître comme étant la nôtre. Des poumons tournoyants, des bûchers dans le ciel et la lumière dans tes yeux. Quand la beauté de la vision et celle du son s'entremêlent, s'en détourner revient à être attardé. Nous voyons avec nos oreilles. Les peintures à doigts colorées par le bruit se font entendre à titre de pigment. Quelle chance nous avons de pouvoir changer un sens par un autre : les oreilles en guise d'yeux, des iris à lobes. Tout en même temps; ces rêves le sont.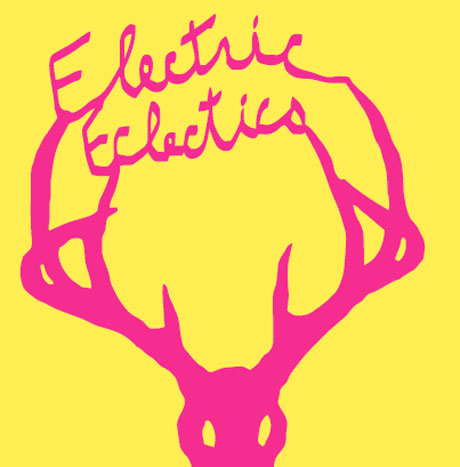 Various Artists
Electric Eclectics
(August 1-3, 2014)
Meaford, ON
From the shimmering delight of Julia Dickens:
Picture a neon soaked field rave with all of your best friends in glitter and gold, sleepy afternoons, noisy meditative drones and sheer shimmering musical delights, all within the solemn beauty of a southern ontario farm. Sweet folky sets, layering landscapes of sound evolving to clashing, smashing dissonance, wild hip shakers bringing you into a night of lysergic drenched dance jams under a sky full of stars.
Electric Eclectics, the avant garde festival of experimental music and art is upon us. Sweet warm winds off the great lakes pull freaks and dreamers away from city exhaust fumes to the quiet magic of Meaford. Absorb a smattering of off-kilter sounds and strange pop from the likes of WTCHS, Ice Cream, Hoover Party, Fresh Snow, Erin Sexton, Jef Barbara, Not the Wind Not the Flag, Loom, Blunt Chunks, and Paul Dutton.
Soak in the synaesthetic bliss of sonic installation and aural sculptures; bask in the waters of the Meaford beach; devour Nepalese treats and food truck BBQ delights. Snatch a spot at the screening of Public Slaw, a film from the wizard brains of Andrew Zukerman and Winston Hacking. In the dark shadows of the night, the glimmering DJ sets of HVYWTR, Petra Glynt and HIGHWORLD will spiral you through the fourth wall and onto the astral plane, protected under the watch of Vanessa Rieger's Nightlifeguard.
Bring camping gear and expect to sleep at sunrise.
Un aperçu d'Electric Eclectics du délice miroitant de Julia Dickens:
(Traduit des têtes ensoleillées de Catherine Debard and Marcin Lasinski)
Imaginez un rave dans un champs trempé de soleil néon avec vos meilleurs amis en costumes étincelants et baignés d'or. Des après-midis ensommeillés, du drone noise mais méditatif et des délices musicaux chatoyants, tout ça dans la beauté solennelle d'une ferme dans le sud de l'Ontario. Des prestations folk douces, des couches de paysages sonores qui évoluent et se frictionnent, dissonance magnifique, des danseuses sauvages qui vous guident vers une nuit lysergique gorgée de danse et de mouvements libres sous un ciel rempli d'étoiles.
Electric Eclectics, le festival avant-garde de musique expérimentale et d'art commence bientôt. Les vents doux et frais balayent les grands lacs et poussent les rêveurs et les weirdos hors des fumées que transpire la ville vers la magie tranquille de Meaford. Aspirez les sons détraqués et le pop étrange avec WTCHS, Ice Cream, Hoover Party, Fresh Snow, Erin Sexton, Jef Barbara, Not the Wind Not the Flag, Loom, Blunt Chunks, and Paul Dutton.
Laissez-vous baigner dans la béatitude synesthésique des installations sonores et des sculptures orales; faites-vous dorer au soleil sur les plages de Meaford; dévorez des mets népalais et des délices de BBQ de rue. Câlez-vous dans un siège à la projection de Public Slaw, un film tiré des cerveaux de mages de Andrew Zukerman and Winston Hacking. Dans les sombres ombres de la nuit, les sets de DJ étincellants de HVYWTR, Petra Glynt et HIGHWORLD vont vous aspirer dans la quatrième dimension et vous attirer dans un avion astral, protégé par la sauveteuse nocturne Vanessa Rieger. Apportez votre équipement de camping et attendez-vous à vous coucher au lever du soleil.
Electric Eclectics Preview by Wyrd on Mixcloud
Tracklist:
1. "In the province of the mind, there are no limits" – Not the Wind, Not the Flag
2. ")" – Erin Sexton
3. "We are at the fucking beach" – Gambletron and Johnny Nawarcaj
4. "Special Special For YOU" – Gambletron
5. "3" – Hoover Party
6. "Wholesome" – LOOM
7. "Pray For My Love To Find Me" – Blunt Chunks
8. "Overkilmer/Some Girls" – WTCHS
9. "Saturation Complete" – Fresh Snow
10. "Plastic" – Ice Cream
11. "I Know I'm Late" – Jef Barbara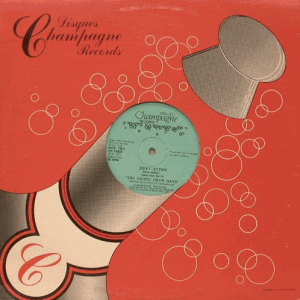 Brandon Hocura
It's My House (A Canadian Disco Experience)
Toronto, ON

In collaboration with
Scion Sessions
, Weird Canadian archivist Brandon Hocura produced an
incredible mix
of vintage Canadian disco, soul, reggae, and island sounds. We're really excited to share this mix with you!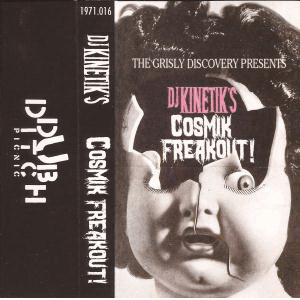 DJ Kinetik
Cosmic Freakout 1-3
Winnipeg, MB
From the hilarious hip-hoppitude of Taylor Burgess:
Finally, an after school special starring puppets of your favourite underground hip-hop producers beating each other with mallets, smarming their way through a poorly-written buddy cop/blaxploitation film, taking wikked long smoke breaks through the grainy orange-and-indigo sunset, and rolling their '82 Cutlass into the go-go dancer night. Mastermind producer DJ Kinetik is the man behind the mix; through these three 45-minute tapes, he has collected, cut, and crossfaded his way through piles of 45s to compile some of the most fantastic legit grooves with the relatively oblique. For those with a sense of humour and nostalgia, this should be a no-brainer.
De la hip-hoppitude hilarante de Taylor Burgess:
(Traduit par Maya Keshav)
Enfin, une émission spécial pour les enfants qui met en vedette les marionnettes de tes producteurs préférés de hip-hop avant-garde qui tabassent l'un et l'autre avec les maillets, qui fayotent dans un film mal écrit policier et blaxploitation, qui font des pauses méchamment longues pour fumer dans le crépuscule granuleux orange et indigo, et qui dansent avec leur '82 Cutlass dans la nuit go-go. Le producteur de génie DJ Kinetik est l'homme derrière le mix; avec ces trois cassettes de 45 minutes, il a ramassé, coupé, et fondent son chemin à traver les tas de 45s pour collectionner quelqu'uns des morceaux les plus légitement fantastiques ainsi que les relativement obliques. Pour ceux qui ont un sens de l'humour ainsi qu'un sens de la nostalgie, ça devrait être du gâteau.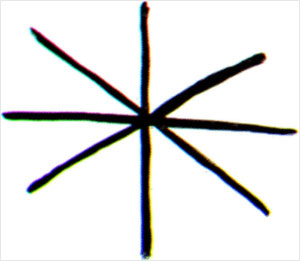 From the midnight-mind of Drew Marshall:
Here's a mixtape featuring some of the most radical bands in Canada that happen to be performing at the Wyrd Alberta Traveling Festival from April 30 – May 2. Each of the songs were selected from the ever-growing online database of Weird Canada reviews. Sole proprietorship of these tracks has long since been sourced out to the general broadband public and for good reason in today's idea-swapping, music-sharing platform of the digital revolution. And what is it all for? well, as it happens to be we find our actualization in the accumulation of bodies that come together and celebrate our eager-mindless expressions and appreciate those of others. The next great collaboration takes place in a three-part series spanning the ever-expanding, always-contracting province of Alberta from April 30 to May 2. In preparation for this momentous occasion, we have packaged a kinetic stream of glitch-bots and odd entities to please those snow-burried souls back into oblivion. Please enjoy with severe caution. [The mix contains songs by: Nü Sensae, COSMETICS, Grand Trine, Krang, Grown-Ups, Omon Ra, Shearing Pinx, Myelin Sheaths, and Brazilian Money]
De l'état d'esprit de minuit de Drew Marshall:
(Traduit par Odile Leclerc)
Voilà un mix tape présentant quelques-uns des groupes les plus radicaux au Canada qui joue en ce moment au Traveling Festival de Wyrd Alberta du 30 Avril au 2 Mai. Chacune des chansons étaient sélectionnée des bases de données toujours grandissantes des critiques de Weird Canada. Le droit de propriété unique de ces pistes a depuis longtemps été mis sur la large bande du public général et pour une bonne raison dans les échanges d'idées et les plateformes de partage de musique d'aujourd'hui de la révolution digitale. Et tout ça pourquoi? Bien, il serait que nous nous trouvons notre actualisation dans l'accumulation de corps qui se rassemblent et qui célèbrent nos stupides expressions désireuses et apprécier celles des autres. La prochaine grande collaboration prend place dans une série en trois parties traversant la toujours-croissante, toujours-contractante, la province d'Alberta du 30 avril au 2 mai. En préparation de cette mémorable occasion, nous avons emballé un courant kinésique de robots à pépins et d'entités étranges pour faire plaisir à s'en rendre au néant à ces âmes enterrées sous la neige. S'il-vous-plaît, à apprécier avec beaucoup de prudence. [ le mix contient des chansons de : Nü Sensae, COSMETICS, Grand Trine, Krang, Grown-Ups, Omon Ra, Shearing Pinx, Myelin Sheaths et Brazilian Money.]
---