Tag: mitch jackson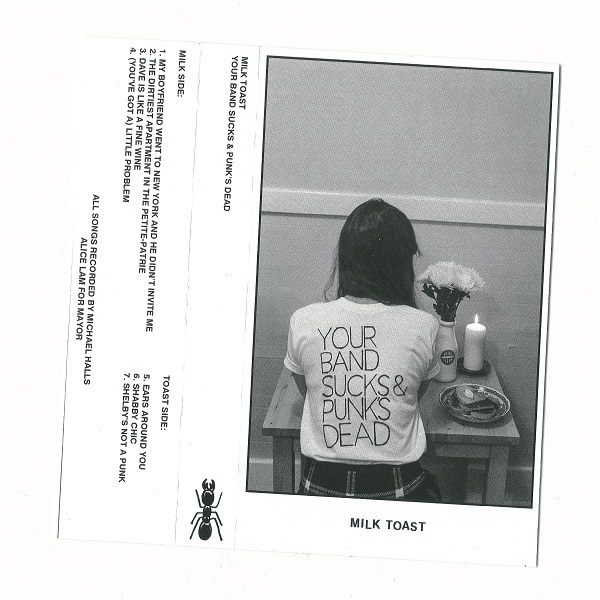 Milk Toast
Your Band Sucks & Punk's Dead
Calgary, AB
From the insulated Ontarios of Mitch Jackson:
What place does punk occupy within the spaces of aggregated, reblogged and retweeted content? Undead punks wander the streets of Canadian cities, looking like Canadian Classic cigs carrying Crass CDs, looking for authenticity. If Calgary's Milk Toast has any say, punk died, and it fuckin' sucked anyways. The only way to fight the surviving incestual punXXX and neo-grunge chic is snarky commentary and Montreal guitar pop with added bite from some westernly wit sculpted in the image of prairie circumpolar winds. Here is a much needed survival guide.
Par les Ontarios isolés de Mitch Jackson:
(Par les humeurs printanières d' Émily Traichel)
Quelle place occupe le punk parmi les lieux du contenu agrégé, rebloggué et retweeté? Les punks mort-vivants flânent dans les rues des villes canadiennes, avec l'air des cigarettes Canadian Classic portant des CDs de Crass, à la recherche d'authenticité. Si Milk Toast de Calgary a son mot à dire, le punk est mort, et c'était crissement nul de toute façon. Le seul moyen de combattre les incestueux punXXX et chic neo-grunge survivants, ce sont les commentaires narquois et le guitar-pop montréalais avec du mordant ajouté par un esprit de l'ouest sculpté à l'image des vents circumpolaires des prairies. Voici un guide de survie très attendu.
Milk Toast – My Boyfriend Went to New York and He Didn't Invite Me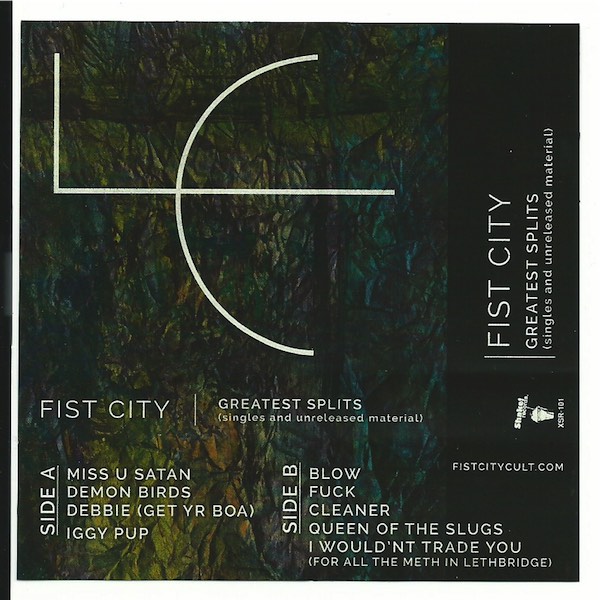 Fist City
Greatest Splits
Lethbridge, AB
From the ginger ale pizza bong runoff of Mitch Jackson:
If any band truly represents the pinnacle of all that is weird and good in Canada, it would be Fist City. Greatest Splits lets the Satan worshiping reptilian fiends inject terror into the hearts and minds of I AM Canadian™ Canada over riffs, noise and anthems buried underneath the fires and fuzz of hell. But that fuzz can only cover up so much of the unholy union. You too will realize that you miss Satan and you'll take him back at the Lethbridge Denny's tonight. Let him baptize you in meth and grand slams.
Des restants de bong, pizza et gingerale de Mitch Jackson:
(Traduit par les bribes sautillantes de Marie-Pier Chevrier)
S'il existe un groupe qui sache illustrer la somme de tout ce qui ce fait d'étrangement beau au Canada, il s'agit bien de Fist City. Greatest Splits laisse les bêtes reptiliennes satanistes injecter la terreur dans les coeurs et les esprits de I AM Canadian™ par-dessus les riffs, le bruit et les hymnes qu'enterrent les feux et les furies de l'enfer. Mais cette furie ne peut couvrir l'entièreté de cette union damnée. Vous réaliserez que Satan vous manque aussi et vous l'accueillerez à nouveau au Denny's de Lethbridge ce soir. Laissez-le vous baptiser de meth et de grands slams.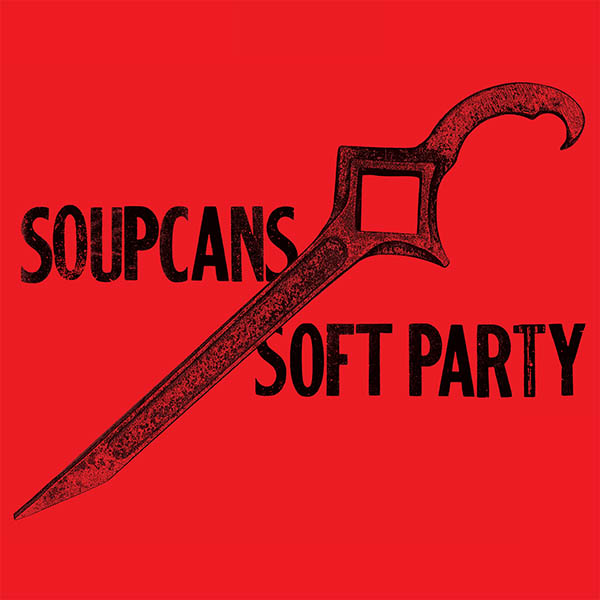 Soupcans
Soft Party
Toronto, ON
From the dank cold cellar of Mitch Jackson:
Word association would suggest a connection between Soupcans and Andy Warhol. That kind of product placement has no place on Soft Party, except if that product placement is for ear plugs. The brutal noise that persists throughout is lifted up by a constant flow of pure meat and potatoes sludge, like they are building a pipeline from the Campbell's Chunky soup factory right into the core of Hogtown, drowning Rob Ford on the Gardiner. Get your spoons ready.
De la cave froide et humide de Mitch Jackson:
(Traduit par le hache-viande plastique de Mackenzie Smedmor)
Les champs lexicaux suggéreraient un lien entre Soupcans et Andy Warhol. Ce genre de placement de produit ne se trouve nulle part sur Soft Party, à moins qu'il s'agisse de placement de produit pour des bouchons d'oreilles. Le bruit brutal qui persiste tout au long est soulevé par un déluge constant de purée viande et de boue de patates, comme s'ils construisent un pipeline de l'usine de la soupe Chunky de Campell's directement au cœur de Hogtown et font noyer Rob Ford sur la Gardiner. Préparez vos cuillères!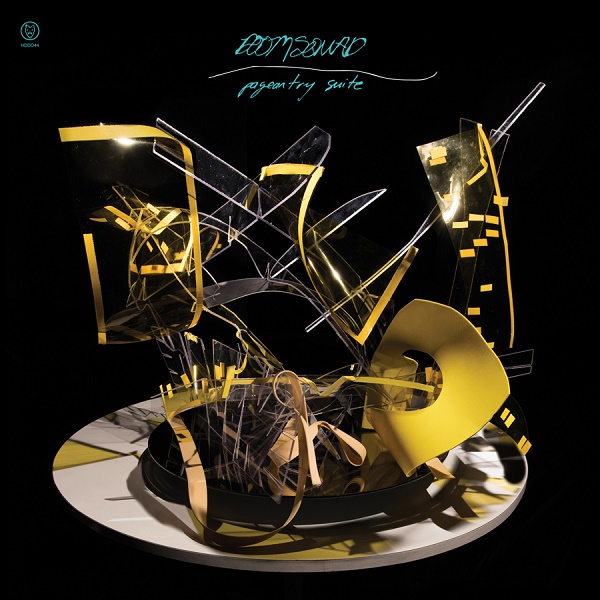 Doomsquad
Pageantry Suite
Toronto, ON
From the sleep deprived trips of Mitch Jackson:
There's a scene in what is objectively the greatest Canadian movie of all time, Hard Core Logo, where a goat is murdered in a bloody, drug induced ritual with a chainsaw. The scene is trippy, frightening and puts you in a weird kind of trance that you can't really escape; until you snap out of it and realize that a goat was murdered and you drank its blood. This EP is kind of like that.
Des voyages en manque de sommeil de Mitch Jackson:
(Traduit par les crises de somnambulisme de Julie Mayer)
Il y a une scène, dans ce qui est (d'un point de vue objectif) le plus grand film canadien de tous les temps, Hard Core Logo, où une chèvre se fait trucider à l'aide d'une tronçonneuse lors d'un rituel sanglant accompli sous l'influence de la drogue. La scène est trippante, épeurante et te plonge dans une sorte de transe bizarre de laquelle tu ne peux pas vraiment t'échapper; jusqu'à ce que tu t'en sortes et que tu te rendes compte qu'une chèvre s'est fait trucider et que tu as bu son sang. Cet EP, c'est à peu près ça.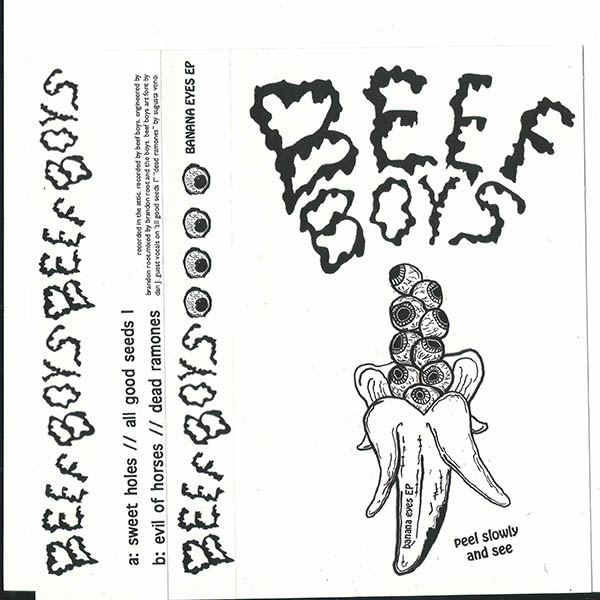 BEEF BOYS
Banana Eyes EP
(Four Eyes Recordings)
Peterborough, ON
From the anxiety ridden thought diarrhea of Mitch Jackson:
The last time I found myself in Peterborough I puked on the hood of someone's Buick. For the unacquainted, Peterborough is a safe haven in the surrounding Mad Max-esque shit storm of all terrain vehicles, and big lifted rigs. Beef Boys emanate from the underbelly of Peterborough, emerging through a slaughterhouse of reverb and fuzz, trading off surf and garage influences. They're decidedly greasy, and I have a sneaking suspicion that they all had a hell of a time tucking their flows into a bucket in minor league puck.
De la diarrhée causée par la pensée chargée d'anxiété de Mitch Jackson:
(Traduit par la surdose d'ipéca de Julie Mayer)
La dernière fois que je me suis retrouvé à Peterborough, j'ai vomi sur le capot de la Buick à quelqu'un. Pour ceux qui ne connaissent pas, Peterborough est un havre de paix situé dans le merdier Mad Max-esque débordant de véhicules tout-terrain et de grosses camionnettes qui font des cascades. Beef Boys émane des entrailles de Peterborough, émerge à travers un abattoir de réverbération et de fuzz et oscille entre des influences surf et garage. Les membres du groupe sont tout à fait louches et je commence à soupçonner qu'ils ont eu un mal fou à rentrer leur tignasse dans leur casque quand ils jouaient au hockey mineur.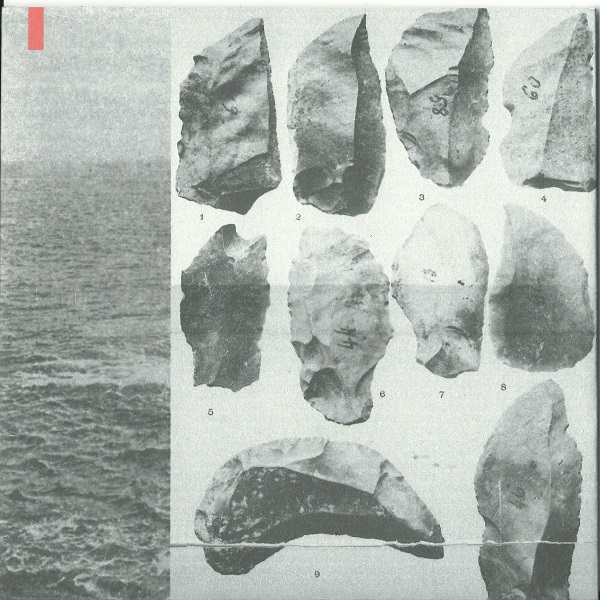 Isles Day
Monoculture
(Self-released)
Toronto, ON
From the dismally desolate & dreary desk of Mitch Jackson:
As many of us look towards the sky, perhaps it is time to consider that the reptilians among us may be emerging from subterranean bases. It is not outside the realm of possibility that our reptilian overlords have constructed these bases to carry out various drone and ambient projects. A majority of G8 countries have confirmed the existence of military drone squadrons and the installation of vast underground networks of modular synthesizers. They feed our fields. Isles Day is a product of Monoculture. The cultivation of the singular organism of sound.
Issu du bureau lugubrement désolé et morne de Mitch Jackson:
(Traduit par les méninges embuées d Émily Traichel)
Alors que plusieurs d'entre nous lèvent les yeux vers le ciel, il est peut-être le temps de prendre en considération que les réptiliens parmi nous pourraient êtres en train de surgir de bases souterraines. Ce n'est pas haut-delà du domaine de ce qui est possible que nos souverains réptiliens ont construit ces bases afin de réaliser divers projets drones et ambiants. Une majorité de pays G8 ont confirmé l'existence d'escadrons drones militaires et la mise en place de vastes réseaux souterrains de synthétiseurs modulaires. Ils alimentent nos champs. Isles Day est un produit de Monoculture. La culture de l'organisme singulier du son.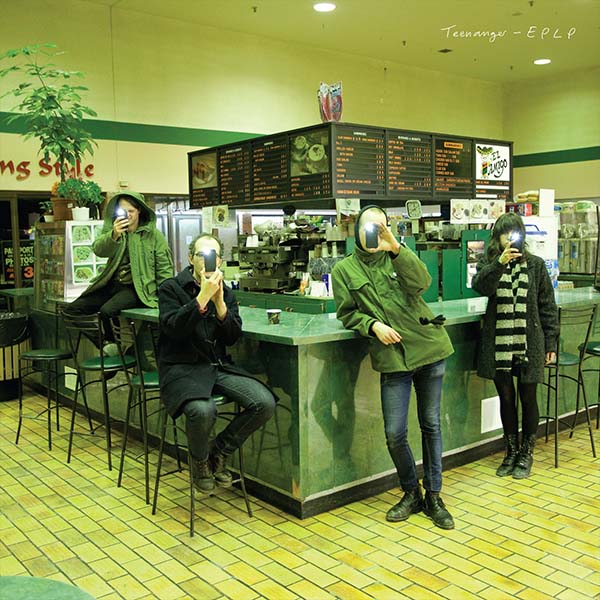 Teenanger
E P L P
Toronto, ON
From underneath the Pizza Shark plates of Mitch Jackson :
Teenanger's E P L P espouses crunchy, raspy guitars and bratty vocals that are as catchy as they are sneering. One stomp on the fuzz pedal and a swig of warm beer and everybody is ready to fucking lose it to these Toronto city slickers. These jams carry a raucous sense of abandon that remind you that it would have been a good idea to do more drugs in high school while your responsibilities were still non-existent. But you remember that you weren't cool enough then. In fact, no one was.
D'en dessous des assiettes de Pizza Shark de Mitch Jackson :
(Traduit par Julie Forget)
L'album E P L P de Teenanger est fait de guitare croustillante et rauque et de voix mal élevées qui sont autant accrocheuses que moqueuses. Un tapement de pied sur la pédale fuzz et une bonne gorgée de bière tiède et tout le monde est prêt à se perdre avec ces Torontois. Les jams dessinent un bruyant sentiment d'abandon, te rappelant qu'il aurait fallu prendre plus de drogues au secondaire lorsque tu n'avais aucune responsabilité. Mais tu te souviens que tu n'étais pas assez cool à l'époque. En fait, personne ne l'était assez.
---