Tag: mississauga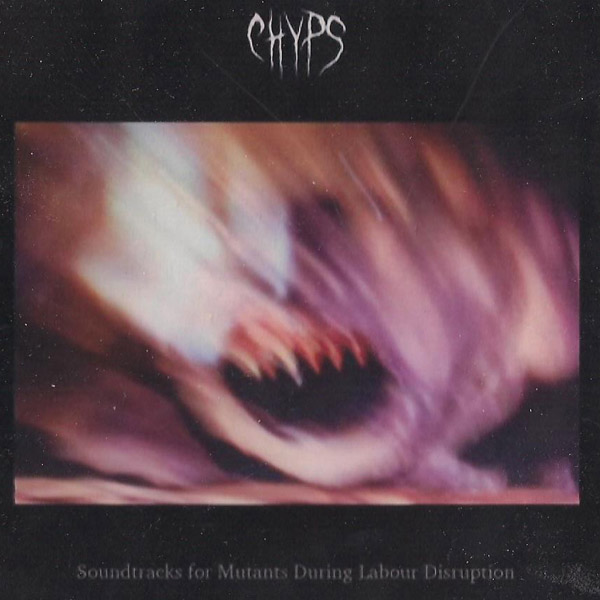 CHYPS
Soundtracks for Mutants During Labour Disruption EP
(Self Released)
Mississauga, ON
From the fingertips of Lauren Rabindranath:
Soundtracks for Mutants During Labour Disruption is also suitable for humans during summer afternoons. The 3-track EP creates space with sound, catapulting the listener into a sonically-driven contemplative journey. Contrast between methodical, calming instruments and tense, upbeat electronic tones form a balanced and coherent whole. Cryptic last (and only) lines provide personality. CHYPS embrace 'empty' space as part of the experience and use silence as effectively as sound. The tracks' raw edges leave the listener with an invitation to ascribe their own meaning – to fill or find comfort in their own silences.
Du bout des doigts de Lauren Rabindranath:
(Traduit par Julie Mayer)
Soundtracks for Mutants During Labour Disruption convient également aux humains pendant les après-midis d'été. Cet EP de trois pistes crée de l'espace avec du son et catapulte les auditeurs et les auditrices dans un voyage contemplatif mené par une motivation sonique. Le contraste entre les instruments méthodiques et apaisants et les tons électroniques, entraînants et tendus forment un tout équilibré et cohérent. Les dernières (et uniques) lignes cryptiques donnent du caractère. Pour CHYPS, l'espace « vide » fait partie de l'expérience et il utilise le silence aussi efficacement que le son. Le côté brut des pistes sonores invite l'auditeur à leur attribuer leur propre sens; remplir leurs propres silences ou y trouver du réconfort.
CHYPS – Soundtracks for Mutants During Labor Disruption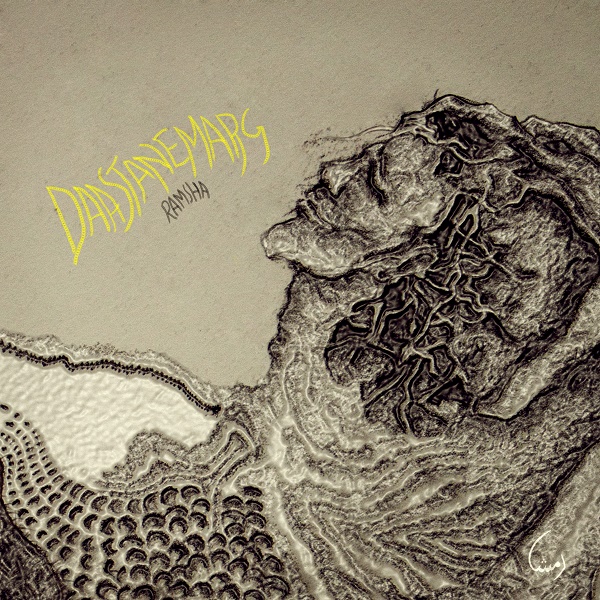 .ramsha
Daastanemarg EP
(Self-Released)
Mississauga, ON
From the sliding scales of Ana Lasevitch:
.ramsha journeys into the liminal state between wakefulness and sleep, bartering basslines for shreds of memories. The ebbs glaze your yawns and summon disquiet, preparing you for the drift into the hazy "other." As you lose sight of the shore, the skies glow with compassion. Dreams coil around your limbs, and keep you buoyed in the eye of the storm.
Des gammes galoppantes d' Ana Lasevitch:
(Traduit par l'hémisphère de Diane Beaupré)
.ramsha voyage entre le réveil et le sommeil, troquant une basse contre des bribes de souvenirs. Les marées étouffent vos bâillements et soulèvent l'inquiétude, vous préparant pour une dérive vers l'énigmatique « autre ». Alors que vous perdez de vue le rivage, les cieux brillent de compassion. Les rêves enveloppent vos membres et vous gardent à flot dans l'œil de la tempête.
.ramsha – Cosmic Meditation Killed Me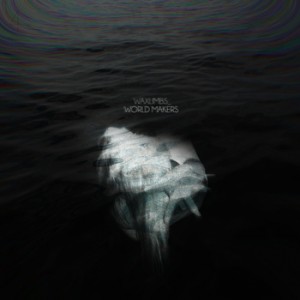 Waxlimbs
World Makers
(Self Released)
Mississauga, ON
From the juvenile chills of Pavan Brar:
Waxlimbs' World Makers is the consequence of overexposure to suburban landscapes, a psychotic lapse induced by fields of concrete and shopping complexes — a perfectly rational adjustment to a mad milieu. Yet, the puzzlement found here is not without its concomitant of clarity and insight, an enduring sanity which sublimates the moments of tension and anxiety into the more colourful instances embedded within the album's 15-track progression. Organic synth textures and drum sequencing serve as a mode of representation for the kind of inner subjective state wherein one finds themselves aware that they breath, eat, sleep, and defecate in a suburban town, and are condemned to do so again tomorrow. World Makers is the translation of this spatio-temporal situation — and the internal context it brings with it — into a series of landscapes carved out in sound, communicating the emotions invoked by the suburban scenes they designate in reality.
Des frissons juvéniles de Pavan Brar:
(Traduit par l'extravagance impétueuse de Joannie Pharand)
World Makers de Waxlimbs est le résultat d'une surexposition aux paysages de banlieue, une folie psychotique causée par les champs de béton et les centres commerciaux, un ajustement parfaitement rationnel à un environnement fou. Pourtant, la perplexité que l'on retrouve ici n'est pas sans une clarté et une perspicacité qui existent de façon parallèle, une raison continue qui transforme les moments de tension et d'anxiété en des moments plus colorés, qui sont incrustés dans la progression en 15 chansons de l'album. Les textures organiques du synthétiseur et les enchaînements de la batterie deviennent un mode de représentation pour le genre d'état subjectif intérieur où une personne prend conscience du fait qu'elle respire, mange, dort, et défèque dans une ville de banlieue, et qu'elle est condamnée à recommencer le lendemain. World Makers est l'adaptation de cette situation spatio-temporelle et du contexte intérieur qu'elle entraîne en une série de paysages taillés dans le son, qui communiquent les émotions invoquées par les scènes des banlieue qu'ils représentent dans la réalité.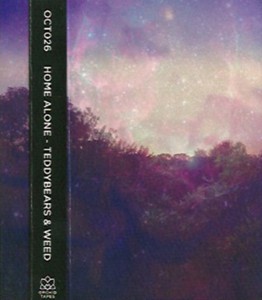 Home Alone
Teddybears & Weed
Mississauga, ON
From the terminal suburbia of Pavan Brar:
Home Alone's Teddybears & Weed moves with a hazy fluidity through the cycles of sleep. Soundwaves map out like shifting EEG patterns throughout the tape's progression, each song emanating a synesthesiastic glow as every neural pulse reverberates with warm splashes of vibrant colors. Shoegazery and dream-pop tendencies collide and construct soundscapes of obscured vocals and delicate melodic riffs. A soundtrack equally suitable for sleeping in, or deprivation thereof.
De l'angoisse banlieusarde en phase terminale de Pavan Brar:
(Traduit par la synesthésie qui pique du nez de Hugo Hyart-Dauvergne)
Teddybears & Weed de Home Alone se glisse avec une fluidité brumeuse à travers les cycles du sommeil. Les ondes sonores oscillent comme des tracés d'EEG tout au long de la progression de la bande, chaque chanson émettant son aura synesthétique d'impulsions nerveuses résonnant en touches chaudes de vibrantes couleurs. Les tendances dream pop et shoegazières se rencontrent et construisent des paysages sonores de voix obscurcies et des riffs mélodiques délicats. Une bande-son aussi adéquate pour la grasse matinée que pour le manque de sommeil.
---