Tag: minimalism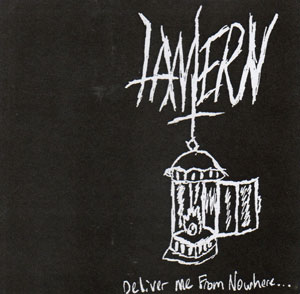 Lantern
Deliver Me From Nowhere…
Montreal, QC // Halifax, NS // Philadelphia, PA
From the brotherly love of Gabriel Jasmin:
Lantern is the duo of Zachary Fairbrother and Emily Robb, two recent Canadian expats gone to the City of Brotherly Love. Wait, are we violating Weird Canada rules? Well, I'm sure both still have Canadian passports, and this first offering is too rad to pass up. Six songs taking cues from early American folk and blues, from desolate quietness to a harmonica call and response to the blown-out fuzz-wah meltdown in "Crude Vessels of Sound." A grand foray into guitar-fueled proto-punk and psychedelic blues, Hasil Adkins cover included.
De l'amour fraternel de Gabriel Jasmin:
(Traduit par Odile Leclerc)
Lantern, c'est le duo Zachary Fairbrother et Emily Robb, deux expatriés canadiens partis vers la Ville de l'Amour Fraternel. Mais pardieu, brisons-nous vraiment les règles de Weird Canada ? Oui, peut-être, mais ils ont encore leur passeports canadiens. Aussi faut-il savoir que cette première cassette est trop savoureuse pour rester silencieux. Six compositions qui empruntent au folk et au vieux blues américain, où l'on passe de la solitude désolante à l'harmonica jusqu'au fuzz-wah anéantissant de << Crude Vessels of Sound >>. Carburant à la guitare, c'est un beau retour aux sources du proto-punk et du blues sauce psychédélique, cover de Hasil Adkins inclus.

Lantern – Crude Vessels of Sound

Lantern – Let's Take a Trip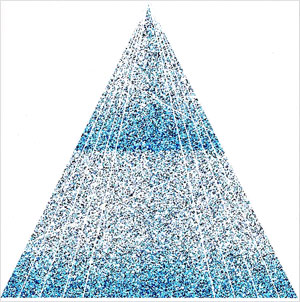 Headaches
It Sounds Like…
(Self Released)
Toronto, ON
From the process of dying of Jesse Locke:
Since transporting himself from Edmonton to Toronto, über-talented lensman Landon Speers has transported listeners in turn with speaker-straining electronic meditations. Criss-crossing genres and challenging preconceptions, his aliases include Headaches, Bad Dad and John Bidet Ramesses. Speers' latest CDR — the full title of which is longer than this paragraph — utilizes aleatoric strategies to meld 96 Casio tone bank samples into a semi-improvised monolith, drifting from chin-stroking Mutek minimalism to fast-paced beats fit for the Viking. Recently reissued by Audio Gourmet.

Headaches – It Sounds Like (Groove edit)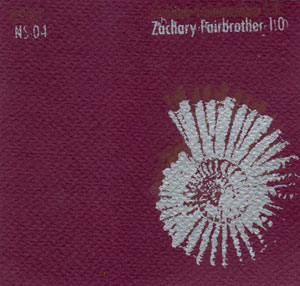 Zachary Fairbrother
Zachary Fairbrother 1.0
Montreal, QC
From the long tones of Aaron Levin:
With an unruly vocabulary for the avant-garde, the wild long-hair behind Omon Ra / Omon Ra II rips through your consciousness with six streams of free jazz, orchestral minimalism, and prepared minutiae. The unwieldy compositions are performed on-or-by everything (Arp2600, Dalhousie Brass Quintet, Saxophones, mixers, prepared piano, etc.) and mutate wildly in timbre; "Origins"' dense, synthetic dark-age scorches a sinusoidal path for the blissfully organic sequences; hear the strangely poppy Brass Quintet devastate "Prisms" and segue into the harrowing minimalia of "Long Tones and Lose Change." It's all a sharp reminder that underground reverberations are still produced in the dusty corners of academia. Bsc GRIP.
Des longs tons d'Aaron Levin:
(Traduit par Odile Leclerc)
Avec un vocabulaire turbulent pour l'avant-garde, les longs cheveux en bataille derrière Omon Ra / Omon Ra II fendent à travers votre conscience avec six courants de jazz libre, de minimalisme orchestral et de la minutie préparée. Les compositions non maniable sont performées sur-ou-par tout (Arp2600, Dalhousie Brass Quintet, Saxophones, mélangeurs, des pianos préparés, etc.) et furieusement muté en tonalité; le lourd ''Origins'', les brûlures synthétiques de l'ère sombre un sentier sinusoïdal pour les séquences parfaitement organiques; entendez l'étrangement sautante Brass Quartet dévaster ''Prisms'' et segue dans le minimalia déchirant de ''Long Tones and Lose Change.'' C'est tout un vif rappel que les réverbérations clandestines sont encore produites dans les coins poussiéreux d'academia. Bsc. GRIP.
Zachary Fairbrother – Long Tones and Loose Change
---