Tag: mike roy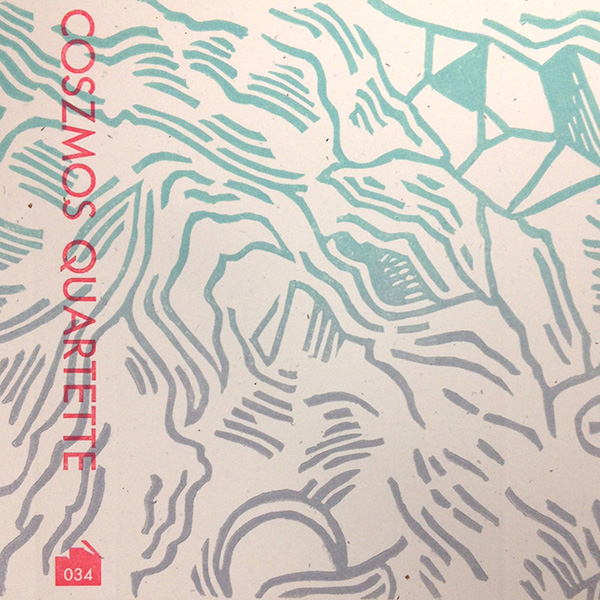 Coszmos Quartette
Coszmos Quartette
Hamilton, ON
From the breath of fire of Mike Roy:
The crash of high and low pressure systems in a late summer breeze is a meticulous design of nature. Free range of temperature and direction meld with gales oddly precise in strength. Hamilton's Coszmos Quartette operate much the same, crescendos of tranquility dance and intertwine with sweeping booms of strings and vocal harmonies. Where lead vocalist Brad Germain exhibits an immersive range that stretches the limits of scale, accompanying vocalists Joel Banks, Kate Quigley and Sara Froese deliver soothing melodies with familiar instrumentals. The combination proves undeniably powerful, but a breeze soft enough for a humble night's close.
Du souffle de feu de Mike Roy:
(Traduit par Sergio Calla)
L'écrasement des systèmes à haute et basse pression soufflant légèrement en fin d'été est une conception méticuleuse de la nature.
Une gamme libre de température et de direction se fusionnent avec des vents étrangement précis en force. Le Coszmos Quartette de Hamilton opère de la même façon. Les crescendos de la tranquillité dansent et s'entrecroisent avec les cordes et mélodies
vocales fulgurantes. Le chanteur Brad Germain démontre l'étendu de son registre vocal. Les chanteurs accompagnateurs Joel Banks, Kate Quigley et Sara Froese livrent des mélodies apaisantes avec des instruments connus. La formation se révèle incontestablement puissante, une brise assez douce pour une fin de nuit humble.
Coszmos Quartette – A Perfect Paradise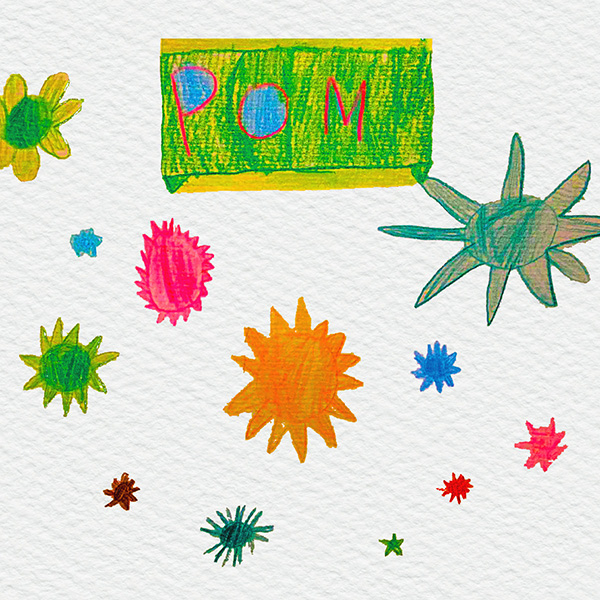 POM
POM EP
Self-released
Toronto, ON
From the archives of Mike Roi's Äppärät:
The Internet. Digital echoes become reflections of ourselves from the ideals (and flaws) of our bodies in the form of endless retweets, reactions and likes. This is nothing new, but POM find the beauty and horror lying in this relationship rallying to infinity. The syncopated rhythms of POM's instrumentals feel coolly calculated, but underscored by it all is the incongruent marriage of the real and the programmed. Its incompatibility knows no limits, but there is a thrill in the known and unknown beauty created by the shifting powers of control. "Take time to look inside – you're mine".
Archivée dans l'äppärät de Mike Roi:
(Traduit par l'encrier kaléidoscopique de Julie Mayer)
L'Internet. Les échos numériques deviennent les reflets de nous-mêmes, les idéaux (et les travers) de nos corps sous forme de gazouillis partagés, de réactions et de « J'aime » sans fin. Ça n'a rien de nouveau; POM a découvert la beauté et l'horreur se cachant derrière cette relation d'échanges à l'infini. Le duo semble avoir calculé de sang-froid sa musique instrumentale aux rythmes syncopés. Cependant, le tout met en évidence le mariage incongru du réel et du virtuel, de l'improvisation et de la programmation. Cette incompatibilité ne connaît aucune limite, mais un délicieux frisson réside dans la beauté connue et inconnue créées par le pouvoir changeant de l'emprise. « Prends le temps de regarder à l'intérieur; tu es à moi »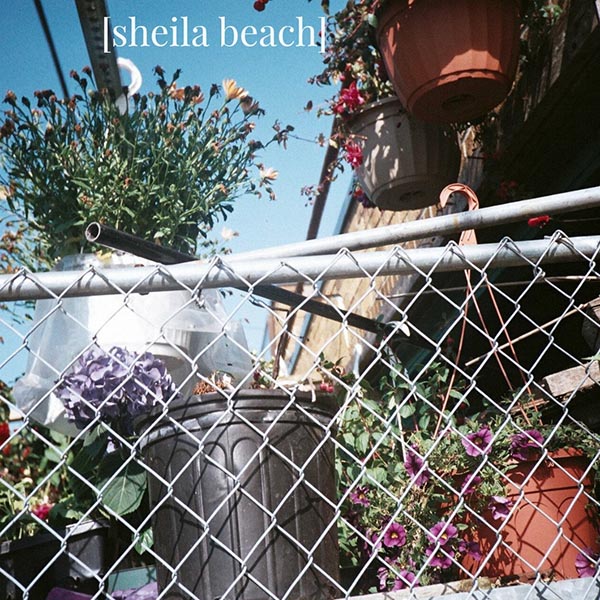 Sheila Beach
Walk Home
(Self-Released)
Peterborough, ON
From the suburban submarine of Mike Roy:
Taking cues from their other projects in The Lonely Parade and Faux Cults, young Peterborough innovators Charlotte Dempsey and Luca Mo spread their undeniable chemistry over the length of Sheila Beach's "Walk Home". Their crunchy and gravelly stride strikes a DIY approach to finely tuned pop gems with results as warm, earnest and glossy as a memory of teenage romance. The album standout "Wally M" is playfully ephemeral like the gentle caress of an unassuming summer love, washing waves of feedback through messy hair and rosy cheeks.
Du sous-marin de banlieue de Mike Roy:
(La chimie indéniable de Odile Leclerc)
Suivant l'exemple de leurs autres projets dans The Lonely Parade et Faux Cults, les jeunes innovateurs de Peterborough, Charlotte Dempsey et Luca Mo, répandent leur indéniable chimie sur tout de "Walk Home" par Sheila Beach. Leur foulée crissante et graveleuse frappe une approche DIY aux joyaux de la pop avec des résultats aussi chaleureux, sincères et reluisants qu'un souvenir d'une romance d'adolescent. Le remarquable album "Wally M'' est joyeusement éphémère comme la douce caresse d'un amour d'été modeste, faisant des vagues de réactions qui se brisent à travers des cheveux en bataille et des joues rosées.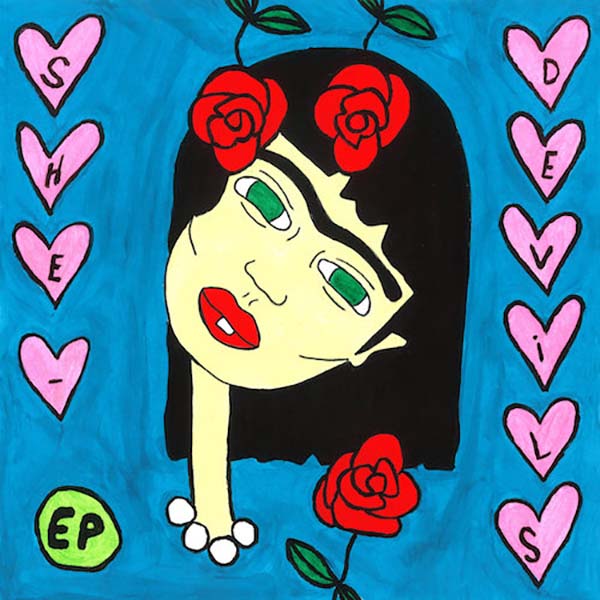 She-Devils
She-Devils EP
(Self-Released)
Montréal, QC
From the lost Hollywood dreams of Mike Roy:
Through the shifting gaze of a kaleidoscope dream, She-Devils appear in a call of absorbing desire. "Come" draws you into its core through the whirring inversion of '60s surf rock, slowly deconstructing the pop processes that breathe life through the meticulous repetition of lyrics and guitar rhythms. "Where There's No One" crackles as it spins classic ballads into a new web of aesthetics, while "I Wanna Touch You" rises up-and-down like an elevator caught between floors of ecstacy and confusion. The additional remix of "Come" cements the experimental nature that is embedded in the album – a collection of puzzle pieces ready for play.
Des rêves d'Hollywood perdus de Mike Roy:
(Traduit par la plage fondante de Mackenzie Smedmor)
À travers le regard changeant d'un rêve de kaléidoscope, She-Devils apparaît dans un appel de désir absorbant. "Come" vous attire jusqu'au plus profond de lui grâce au bourdonnement inversé du surf rock des années 60, en décomposant lentement les processus pop réanimés par la répétition méticuleuse de paroles et de rythmes de guitare. "Where There's No One" crépite en jouant des ballades classiques se transformant en une nouvelle toile d'esthétiques, tandis que "I Wanna Touch You" soulève les ascensions et les descentes comme un ascenseur coincé entre les étages de l'extase et la confusion. Le remix additionnel de "Come" cimente la nature expérimentale qui est gravée dans l'album telle une collection de morceaux de casse-tête de pièce prête `à être jouée.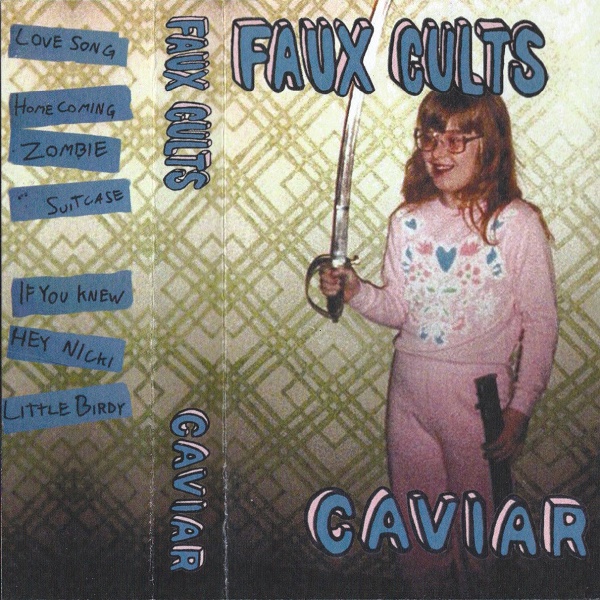 Faux Cults
Caviar
(Self-Released)
Peterborough, ON
From the gnarly swells of Mike Roy:
An abandoned fish tank sits in the corner of your parents' living room. The tank is still half-full, void of life beyond its tropical beach backdrop. An aimless surfer is face down in a growing pit of algae. You approach the glass and tap to find a pulse. Tick. Tick. A hairline crack is formed. It grows and grows. The tank comes to life. Tick. Tick. The surfer twists in his pit of algae to look at you. A longing for a swell to escape Tick. Tick. Crack. Water gushes through the room, liberated to all corners of the room. The surfer rides these currents to land by your feet. The energy of an endless summer from a long forgotten memory warms the room. The look of longing evolves to a smile.
Des gonflements fous de Mike Roy:
(Traduit par l'adulation en série Mackenzie Smedmor)
Un aquarium abandonné est posé au coin du salon de tes parents. Il est toujours à moitié rempli, dépourvu de vie autre que le fond de plage tropicale. Un surfeur vagabond est à plat ventre dans un trou croissant d'algues. Tu t'approches du verre et tapes à la recherche de son pouls. Tick. Tick. Une petite fissure se forme. Elle croît et croît. L'aquarium prend vie. Tick. Tick. Le surfeur se serpente dans son trou d'algues pour te regarder. Une envie pour qu'un gonflement s'échappe. Tick. Tick. Crack. L'eau jaillit dans la salle, libérée dans chaque coin de la salle. Le surfeur monte ces courants pour atterrir à tes pieds. L'énergie d'un été sans fin d'une mémoire longtemps oublié réchauffe le salon. Le regard d'envie s'évolue en sourire.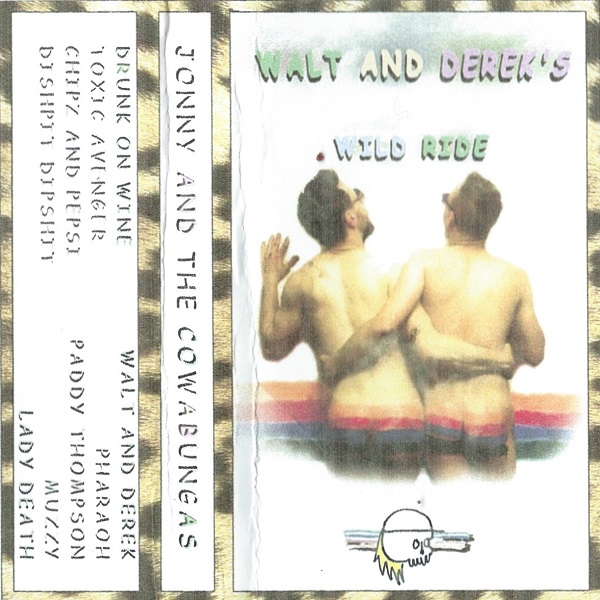 Jonny and the Cowabungas
Walt and Derek's Wild Ride
(Lawnchair Records)
St. John's, NWLD
From the endless summer of Mike Roy:
Born in a vat of b-movie superheroes, jangly guitar chords and surf age nostalgia, Jonny and the Cowabungas are St. John's latest export for a good time. Under the recording guidance of Micah Brown (MAANS), Walt and Derek's Wild Ride effortlessly drift over a wave of mostly instrumental garage rock, with swells of influences like Spaghetti Western soundtracks ("Paddy Thompson") to '60s heartbreak pop ("Muzzy"). The result is both energetic and electrifying, and surely leaves you sun-kissed long into those cold winter months.
De l'été sans fin de Mike Roy:
(Traduit par la coupure à l'annulaire droit de Julie Mayer)
Nés dans une cuve de super-héros de série B, d'accords de guitare cliquetants et de nostalgie du temps où le surf avait la cote, Jonny and the Cowabungas sont la toute dernière exportation de St. John depuis un bon moment. Sous la direction de Micah Brown (MAANS) à l'enregistrement, Walt and Derek's Wild Ride dérive sans effort sur une vague de garage rock surtout instrumental, accompagnée d'une foule d'influences allant du western spaghetti (« Paddy Thompson ») à la heartbreak pop des années 60 (« Muzzy »). Le résultat est à la fois énergique et électrisant, et ensoleillera sans aucun doute nos froids mois d'hiver.
Jonny and the Cowabungas – Drunk On Wine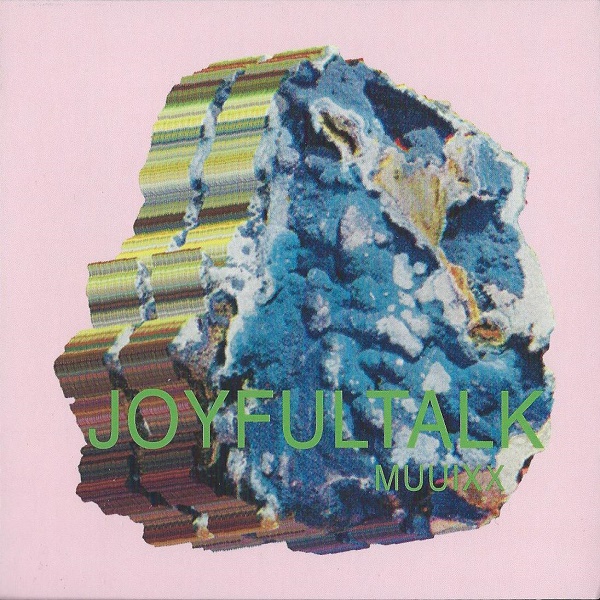 From the rockology of Mike Roy:
Something lurks beneath the surface of MUUIXX, revealing a strata far more rich and varied than the initial dig may diffuse. Textured layers of synthetic and organic instrumentation vibrate like a pulse on a Richter scale, interweaving their sounds as they race back and forth to heavier magnitudes. The sounds become different levels of soil, sand and rock each uniquely distinguishable from the last, yet meticulously cohesive as one. By the time JOYFULTALK strike bedrock with their loamy creation, the final results manage to reflect both the raw and the refined, in one consolidated mineral.
De la rocologie de Mike Roy:
(Du silex émoussé de Julie Mayer)
Quelque chose se terre sous la surface de MUUIXX, révélant des strates bien plus riches et variées que ce que l'excavation initiale laisse entendre. Des couches texturées d'instrumentation synthétique et organique vibrent telle une pulsation à l'échelle de Richter et entrelacent leurs sons tandis qu'elles vont et viennent précipitamment vers des magnitudes de plus en plus fortes. Les sons deviennent différents niveaux de terre, de sable et de roc qui se distinguent chacun du précédent et qui pourtant forment un tout d'une cohésion méticuleuse. D'ici à ce que JOYFULTALK atteigne la roche-mère avec leur création loameuse, les résultats finaux parviennent à refléter à la fois le brut et le raffiné en un minéral consolidé.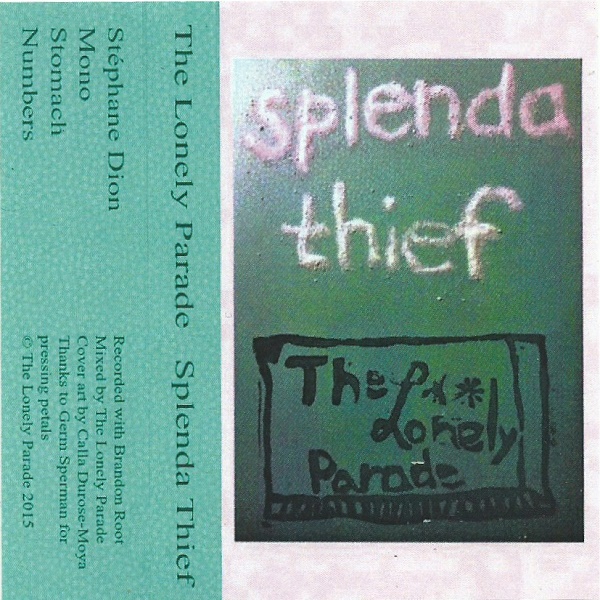 The Lonely Parade
Splenda Thief
(Self-Released)
Peterborough, ON
From the hive-mind of Mike Roy:
There is a desire for the real and the raw on "Splenda Thief," a title that reflects a need to strip away the artifice for an experience that can only be described as truthful. Slowly revealed over the course of the EP, The Lonely Parade use their music as a weapon of sonic destruction to strip away the feigned and the forced. The first half of their tape strikes physically, pulsating over a wall-of-sound and lo-fi vocals to awake the senses. Those physical sensations are brought into embracive light on the latter end, awakening a disclosure ceaselessly being uncovered but continuously being sought.
De l'esprit collectif de Mike Roy:
(Traduit par l'hémisphère gauche de Diane Beaupré)
On sent le désir de l'authenticité à l'état brut en écoutant Splenda Thief, un titre qui illustre la nécessité d'éliminer tout artifice d'une expérience qui ne peut qu'être qualifiée de vraie. Révélée lentement tout au long du EP, la musique de The Lonely Parade sert d'arme de destruction sonore pour éliminer tout ce qui est feint et faux. La première moitié de l'enregistrement vient nous chercher physiquement en faisant vibrer un mur de sons et de voix pour réveiller les sens. Ces sensations se transforment plus tard en lumière, réveillant l'inconnu qui se révèle constamment, mais que l'on cherche toujours.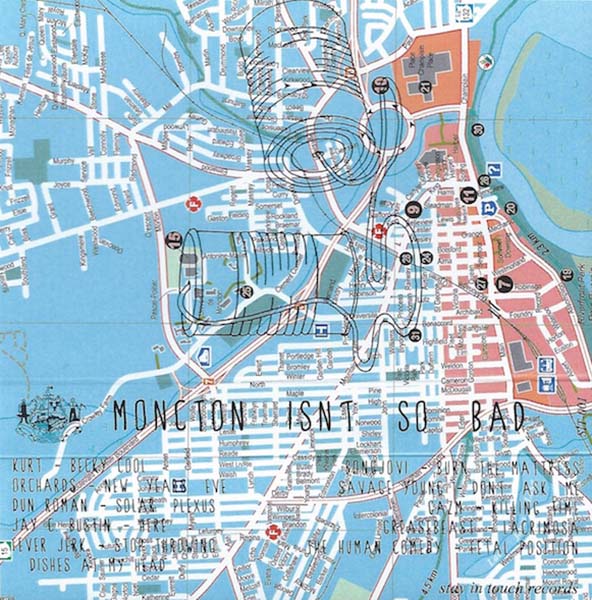 Stay In Touch Records
"Moncton Isn't So Bad" Compilation
Moncton, NB / Halifax, NS / Montreal, QC
From the poutine pizza of Mike Roy:
From the shadows of the East Coast rises Stay in Touch Records and their tribute compilation to the city that raised them, Moncton, NB. Moncton Isn't So Bad serves up a hot-and-ready, sonic pizza, its 10 slices topped with the tastes and flavours of a diverse community. The sweet and steamy bedroom pop from Kurt Inder will immediately entice you, while the piping hot garage riffs of Bong Jovi scorch at your tastebuds. Stay in Touch delivers the beautiful underbelly of a talented Moncton community simply bubbling with potential (and possibly mozzarella cheese).
De la pizza-poutine de Mike Roy:
(Traduit par le capharnaüm infernal de Julie Mayer)
Stay in Touch Records émerge des ombres de la côte Est et leur compilation rend hommage à la ville qui les a élevés : Moncton au Nouveau-Brunswick. Moncton Isn't So Bad sert de la pizza acoustique toute-chaude-toute-prête dont les 10 pointes sont garnies de goûts et de saveurs issus d'une communauté diverse. La pop de chambre douce et humide de Kurt Inder va vous allécher sur-le-champ alors que les riffs de garage fumants de Bong Jovi brûlent vos papilles gustatives. Stay in Touch livre la belle face cachée d'une talentueuse communauté monctonienne bouillante de potentiel (et sans doute de fromage mozzarella).
Fever Jerk – Stop Throwing Dishes at My Head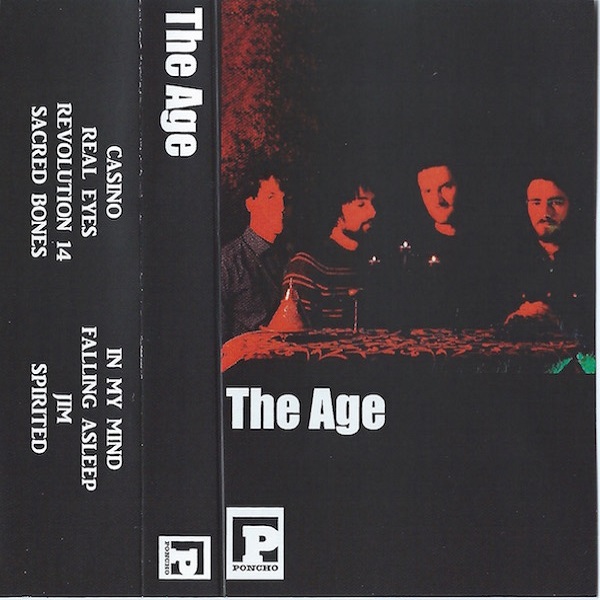 The Age
The Age
Halifax , NS
From the rock and roll disco of Mike Roy:
The vintage rock sounds of Halifax are alive and well in 2015 thanks to the sweet, sweet melodies of The Age. Like their municipal brethren of musical past, The Age don the well-worn, patched-up leather jacket of their retro influences to craft eight finely tuned rock gems that bounce and bob at all the right measures. Each half of the tape is bookended with an instrumental jam, where the group prove their charisma extends beyond catchy hooks into a melodic maelstrom of pure rock-n-roll energy.
Du disco rock'n'roll de Mike Roy:
(Traduit par le bariolé d' Aliké Harel)
En 2015, le son rock vintage vit et bat son plein à Halifax grâce aux belles et jolies mélodies de The Age. Au même titre que leurs compatriotes d'une époque musicale révolue, The Age affiche ouvertement ses influences rétro telle une veste de cuir usée et rapiécée sur ces huit pistes bien fignolées, huit joyaux de rock qui bondissent, cabriolent et battent toutes la bonne mesure. Chaque côté de la cassette se clôt par un jam instrumental, un mélodieux maelström d'énergie purement rock'n'roll prouvant que le charisme du groupe ne se limite pas à ses refrains accrocheurs.
---