Tag: Michael Foldvari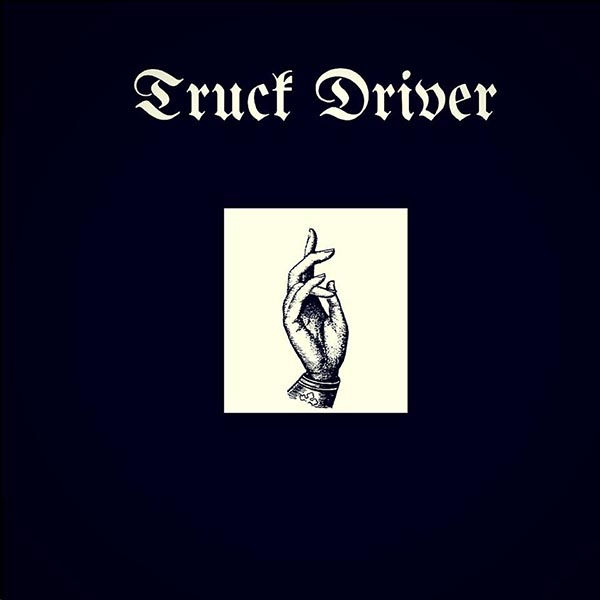 Truck Driver
Truck Driver
Montréal, QC // Kitchener, ON
From the peripatetic mind of Jason Rule:
Another night of endless exams, revising, staring at the wall, drowning your sorrows. Locked out of the club yet again; a red velvet curtain has smothered your senses. Sitting on a bench at 3 AM near St. Joseph's Oratory with a pack of cigarettes, listening to your dad's old folk cassettes. Occasionally a quiet voice rises up through interference, low organ drones, and gentle guitar riffs; other times it mumbles about how being cool is really important, warped with severe granular synthesis pulsating around the mainframe, sharp attack, no decay, no sustain, no release. It's not your fault. C'est dans tes yeux.
De l'esprit péripatétique de Jason Rule:
(Traduit par l'âme urbaine de Maya Keshav)
Une autre soirée d'examens interminables, tu étudies, tu fixes le mur, tu noies ton chagrin. T'es encore enfermé à l'extérieur de la boîte de nuit; un rideau de velours rouge a étouffé tes sens. T'es assis sur un banc à 3 h du mat près de l'Oratoire Saint-Joseph avec un paquet de cigarettes, t'écoutes les vieilles cassettes folk de ton père. De temps en temps, une petite voix émerge de l'interférence, des drones d'orgues basses et des riffs doux de guitare; d'autres fois, elle marmonne qu'il est vraiment important d'être cool, tordue avec la forte synthèse granuleuse qui palpite autour de l'unité centrale, l'attaque soudaine, aucune chute, aucune décomposition, aucun soutien, aucun relâchement. C'est pas ta faute. It's in your eyes.
---