Tag: medusa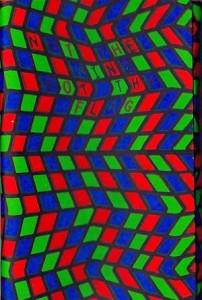 Not The Wind, Not The Flag
Esoteric Cycle
(Medusa)
Toronto, ON
From the fringewroth sequence of Aaron Levin:
As categorical explorations within our unified consciousness, Not The Wind, Not The Flag encompass the simple liquidity languishing within cultural disharmony. Mellow meditations arise with the conjuring of their euphoric harmonies, and the entangled clamor of strings and kalimba oscillate with sublime frequency between free jazz and private issue new age. A glorious grip of the next age.
De la série fringewrothe d'Aaron Levin: (Traduit par les envies de Maya Keshav)
En tant qu'explorations catégoriques dans notre conscience unifiée, Not The Wind, Not The Flag comprennent la liquidité simple qui traîne dans le désaccord culturel. Les méditations détendues apparaissent avec l'arrivée de leurs harmonies euphoriques, et le boucan pris de cordes et de kalimba oscille avec une fréquence sublime entre le free jazz et le private issue new age. Un achat magnifique de la prochaine ère.
Not The Wind, Not The Flag – 8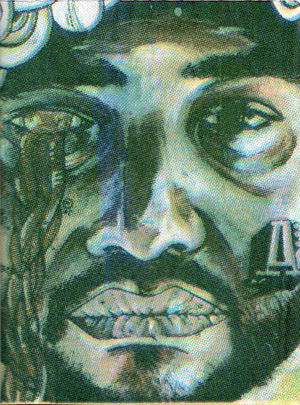 Ayal Senior
Hebrew Lips
Toronto, ON
From the perturbed sinusoids of Aaron Levin:
With a Perhacsian flare for vocal layery, Ayal Senior burns through sixteen candles of lysergic phantasia on this album of "SONGS." Hebrew Lips is a manic rally between meditative passages within the folk cosmos and a perturbed flexing of the pop continuum, most of this accomplished via wavering and unsettling synth drones amongst a clamor of guitar strokes and choral phasing. Heavy basement vibes permeate every surface in ways not heard since the moon reached its Stone Harbour. Beautiful die-cut packaging care-of the illustrious Beniffer Editions.
Des sinusoïdes troublées d'Aaron Levin: (Traduit par l'ambiance lourde de Maya Keshav)
Avec un talent Perhacsien pour les couches de chant, Ayal Senior brûle seize bougies de phantaisie lysergique avec cet album "SONGS". Hebrew Lips est un rallye frénétique entre les passages méditatifs du cosmos trad et une flexion troublée de la gamme de pop, accompli pour la plupart avec la fluctuation et les drones déconcertants de synthé parmi un chahut de coups de guitare et de phases vocales. L'ambiance lourde du sous-sol imprègnent chaque surface dans les façons pas entendues depuis que la lune a atteint son Stone Harbour. Un bel emballage découpé aux bons soins de l'illustre Beniffer Editions.
Ayal Senior – Falling Backwards in a Dream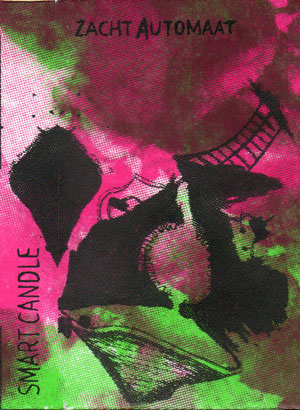 Zacht Automaat
Smart Candle
(Medusa)
Toronto, ON
From the booted flames of Aaron Levin:
Dense, hallucinogenic migrations emenate from the spinning magnetic strips tucked inside Zacht Automaat's phased journey through pressure-wave manipulation. Each side is a colossal trip through transcended flares, beat cut-ups, major-key Kraut drones, and swathes of library dramatics. The tape defies all classification and straddles a wicked line between beats/samples and live shredding. Completely unassuming, understated, and unforgettable, with an extra make 'em say un for the unique packaging. Must grip++
Des flammes en bottes d'Aaron Levin:
(Traduit par la bibliothèque de Maya Keshav)
Les migrations intenses et hallucinogènes émanent des bandes magnétiques tournantes qui sont emballées dans le voyage monophasé de Zacht Automaat à travers la manipulation des ondes de pression. Chaque face est un colossal trip à travers les éclats transcendants, les montages de rythme, les drones Kraut en majeur, et les bandes du cinéma de la bibliothèque. La cassette dépasse la classification et elle a une position ambiguë entre les rythmes/ les échantillons et le shred live. C'est complètement sans prétentions, discret, et inoubliable, avec un extra wow pour l'emballage unique. Achetez tellement ++.

Zacht Automatt – Museum Robbery
---