Tag: matthew swann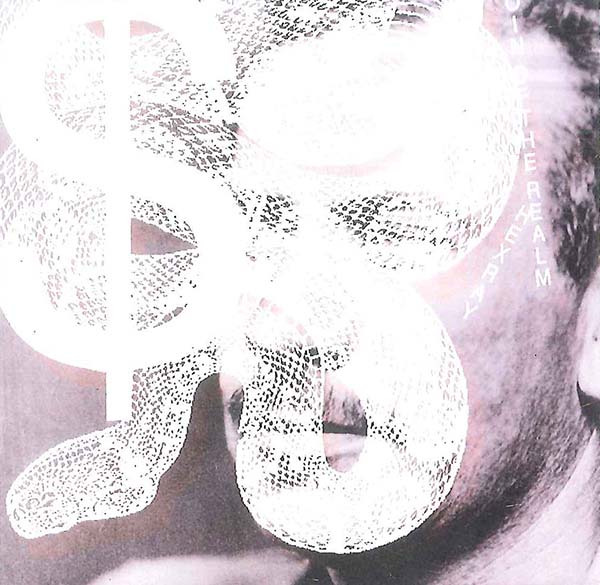 Hex Ray
Coin of the Realm
(Self Released)
Calgary, AB
From the congealed noble harmony of Matthew Swann:
While all the post-for emma, forever ago kids were off in the forest writing their own "Flume," Dallin Ursenbach was building a submarine out of an old espresso machine and some emptied out growlers. His crew: Laura Leif (whose own manifold compositions were inhumanely genius, yet only heard by the wind) and Adam Kamis (jack of all trades, master of many). The submarine allowed for anything; congealed noble harmonies fused with immediate, faultless songcraft; 1990's maritimes-esque slacker pop made somehow current; sadness blurred with fun. Matter blended with void, fuzz flowing into fuzz.
De la noble harmonie figée de Matthew Swann:
(Traduit par Julie Mayer)
Tandis que les flos post-For emma, forever ago étaient tous partis dans la forêt pour composer leur propre « Flume », Dallin James construisait un sous-marin à partir d'une vieille machine à expresso et de quelques cruchons vides. Son équipage? Laura Leif (dont les multiples compositions inhumainement géniales n'étaient pourtant entendues que par le vent) et Adam Kamis (homme à tout faire aux nombreux talents). Tout était possible dans le sous-marin – comme fusionner de nobles harmonies figées à une composition de chanson impeccable. Un style slacker pop maritimesque des années 90, mis au goût du jour par on ne sait quel artifice : la tristesse estompée par le fun, la matière qui se mélange au vide, le fuzz qui se déverse dans le flou.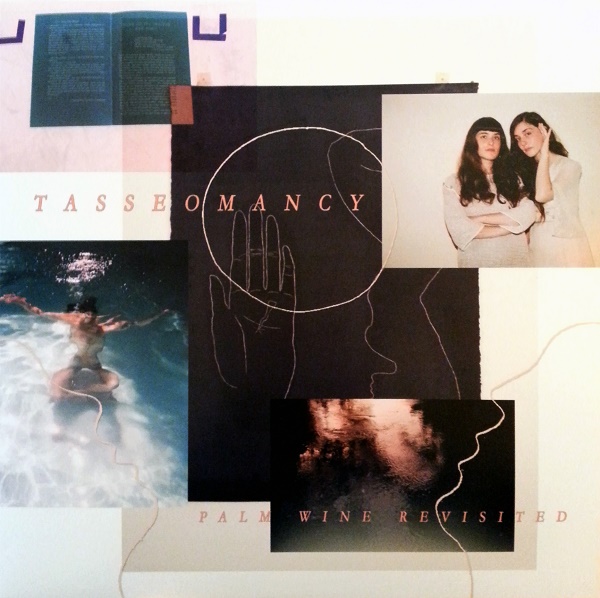 Tasseomancy
Palm Wine Revisited
Toronto, ON
From the wine drunk mutterings of Matthew Swann:
One step beyond madness lays ecstasy. Beyond the 3D, 4D, 4AD, beyond Kate Bush, the Burning Bush, beyond hungry ghosts howling over ethereal darkwave … beyond freaks, and future folk, and avant dark synthesis. Beyond Beyond Beyond – the Lightman sisters' voices sublimely converge. 10 disembodied chorales fill up limitless space. Synthesizers, and steelpans drone. Two twins singing a soundtrack to the killing and creating of worlds, from behind the veil, seated outside the reach of both. The Palm wine makes the colours brighter, the visions more vivid, and reality clearer.
Des marmonnements ivres de Matthew Swann:
(Traduit au vin savoyard par Nicolas Coutlée)
Un pas par-delà la folie se trouve l'extase. Par-delà la 3D, la 4D et 4DA, par-delà Kate Bush et la bouche de Yahvé, par-delà les fantômes affamés qui hurlent sur du darkwave éthéré… par-delà les freaks, le folk futuriste et la sombre avant-garde synthétique. Par-delà Par-delà Par-delà – là où convergent sublimement les voix des sœurs Lightman. Dix chœurs spectraux remplissent l'espace infini. Sur fond de synthés et de steeldrum. Derrière le voile, reposant hors d'atteinte l'une de l'autre, deux jumelles chantent la trame accompagnant la mort et la naissance d'univers. Le vin de palme rend les couleurs plus brillantes, avivent les visions et éclaircit la réalité.
Tasseomancy – Braid. Wind Is Coming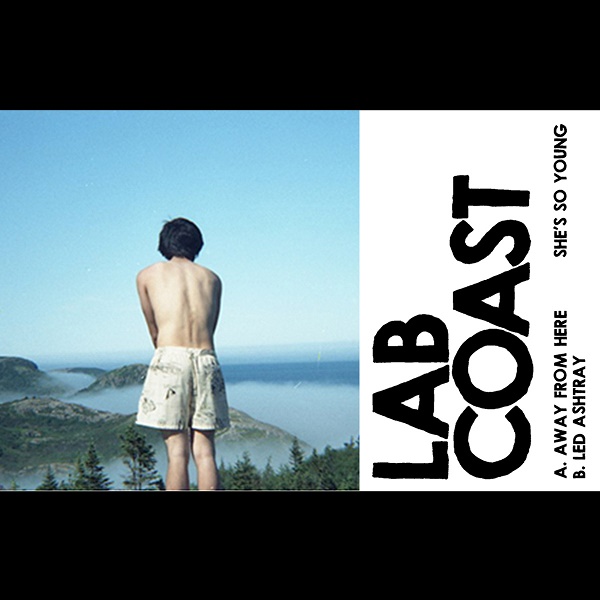 Lab Coast
Away From Here
Calgary, Alberta
From the unending summer breeze of Matthew Swann's hihat hit head:
Oh Lab Coast – ya got me again. You got so many hooks that I'm barbed, reeled in, and hit over the head like a high-hat. You got so many hits that ya bang my dizzy head, and wrap it back up in ribbons of fuzzy, compressed tape. You've got such an amazing cover of late 80's 'the Pursuit of Happiness' that I actually YouTubed 'The Pursuit of Happiness'. All three disparate jams are gold – alchemized from 1 part pop, 1 part cancon throwback, and 1 part pastiche.
De la brise estivale sans fin du crâne-cymbale double de Matthew Swann:
(Traduit par la pierre philosophale de Julie Mayer)
Oh, Lab Coast… Tu m'as encore eu. Tu es si accrocheur que j'ai mordu à l'hameçon. Ramené au moulinet, j'me fais taper sur le crâne comme si c'était une cymbale double. T'as tant de hits que j'en ai la tête qui tourne et se rembobine en rubans de bande magnétique compressée et floue. T'as une interprétation tellement étonnante de « The Pursuit of Happiness » de la fin des années 80 que j'ai vraiment YouTubé « The Pursuit of Happiness ». Les morceaux disparates valent tous les trois de l'or, composé alchimique formé d'une part de pop, une part de retour vers le contenu canadien et une part de pastiche.
Un Blonde
Part of Us Both
Montréal, QC
From the mutant mind of Matthew Swann:
If you were to throw Jean Sebastien Audet's collected works into the underwater volcano that feeds off of experimental, DIY song niblets, there'd be enough fuel to boil all nine oceans. Fortunately that volcano only exists in this paragraph, so relax. Un Blonde trades in the post-Women angular guitar pop he frequents for four-track recorded, drone-R&B à la Teenage Mutant FKA Twigs. This outing melds enough whacked out four on the floor with motorik to incite a spastic Parc-ex shuffle.
De l'esprit en mutation de Matthew Swann:
(Traduit par le retour du gazon sous les pieds de Marie-Pier Chevrier)
Si vous pouviez lancer l'oeuvre complète de Jean-Sebastien Audet au coeur d'un volcan sous-marin se nourrissant d'expérimental, de DIY et de bouts de chansons, le carburant ne manquerait pas pour amener les neuf océans à ébullition. Heureusement, un tel volcan n'existe qu'à l'intérieur de ce paragraphe, alors pas de panique. Un Blonde trafique dans la pop des guitares angulaires post-Women qu'il fréquente, où s'enregistre en quatre pistes un R&B bourdonnant à la Teenage Mutant FKA Twigs. Cette excursion auditive fusionne suffisamment de défonce à s'en jeter par terre et de motorik pour déclencher un jeu de pied spastique digne de Parc-ex.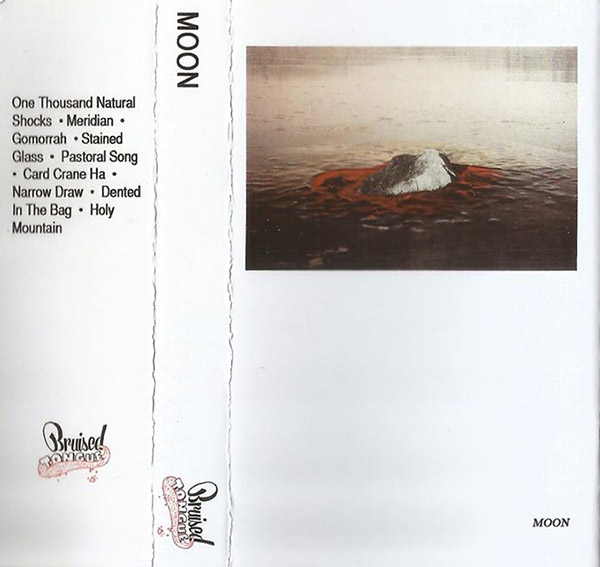 From la tête dans la lune of Matthew Swann:
In 1969 humankind visited the moon. In 2015 moon visited humankind. It brought the following gifts: 1) Ege Bamyasi-ish psych, hovering above a heavy, post-punk ground. 2) Flute, organ and harmonies swimming, over a laid back, deadpan lead. 3) A head full of stunning winter reverie. 4) The comely reconciliation of vintage and avant garde. These offerings, and more are broadcast through nine haligonian hymns, assembled onto cassette and disseminated across the land via bruised tongue – Ottawa's curator of the bold, beautiful, and bizarre.
De « la tête dans la lune » de Matthew Swann:
(Traduit par Jessica Grenier)
En 1969, l'humanité a posé le pied sur la lune. En 2015, la lune lui rend la pareille et elle apporte des cadeaux : 1) du psych à la Ege Bamyasi planant sur un lourd sol de post-punk. 2) Une flute, un orgue et des harmonies qui dansent devant une voix détendue et impassible. 3) Une tête remplie d'éblouissantes rêveries hivernales. 4) La magnifique réconciliation entre rétro et avant-garde. Ces offrandes et d'autres encore sont diffusées en neuf hymnes haligoniens sur une cassette et disséminée sur Terre par le biais de bruised tongue – conservateur ottavien de l'audacieux, du beau et du bizarre.
---