Tag: Mathieu Bédard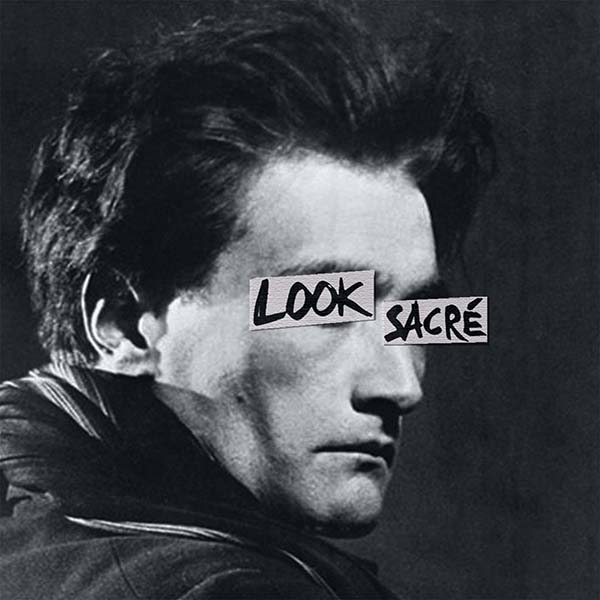 Look Sacré
Nécromensonge
(Self-Released)
Montréal, QC
From the merry-go-round of the feet of Mathieu Bédard:
(Translated by the the warped gravity of Maya Keshav)
If it sounds "like a ton of bricks", how do you dance to it? With a sledgehammer? Post-punk rhythms waltz in Nécromensonges, and send us to the floor with every new turn of the grid. It's like a merry-go-round playing with gravity: it pushes you to the ground, then up in the air you become all light, your head empty of blood. It's there that the poetry of Look Sacré consumes itself (the blood has returned to your feet); you feel your way along between the corpses and the loose soil, full of images which you touch without eyes. Bring your hippest phantoms…
Du manège de pieds de Mathieu Bédard:
Si ça sonne « comme une tonne de briques », ça se danse comment? Avec une massue? Les rythmes post-punk valsent dans Nécromensonges, et nous renvoient au plancher à chaque nouveau tour de quadrille. C'est comme un manège jouant avec la gravité : ça t'appuie au sol, puis tu deviens tout léger dans les airs, la tête vide de sang. C'est là que la poésie de Look Sacré se consomme (le sang est rendu dans les pieds); on erre à tâtons entre les morts et la terre meuble, plein d'images qu'on touche sans les yeux. Amenez vos fantômes les plus hip…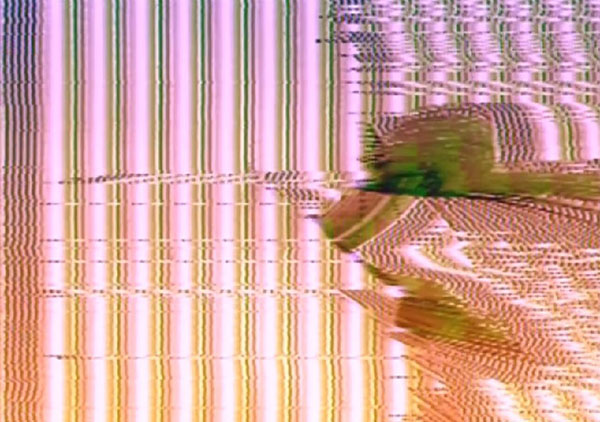 Le Révélateur
Afterimage Selves
(Directed by: Sabrina Ratté)
Montréal, QC
From the parallel life patterns of Mathieu Bédard:
If hearing is locating, listening is losing yourself in the infinity of space. The brain pinpoints, limits, while the ear oscillates, delving into the continuum of gods. Every map locates in fact an open space. Coordinates are also textures. In between lines, figures grow; throughout planes, life forms appear. A rare case in which an ultrasound leads to a birth. Le Révélateur are such landscapes.
Des formes de vie parallèles de Mathieu Bédard:
Si entendre, c'est localiser, écouter, c'est se perdre dans l'infinité de l'espace. Le cerveau repère, limite; l'oreille, elle, oscille, nous plonge dans le continuum des dieux. Toute carte situe en fait un espace ouvert. Toute coordonnée est aussi une texture. Entre les lignes poussent des figures, à travers les plans, des formes de vie apparaissent. Rare cas où une échographie donne lieu à une naissance. Le Révélateur sont ces paysages-là.
LE RÉVÉLATEUR / AFTERIMAGE SELVES from Sabrina Ratté on Vimeo.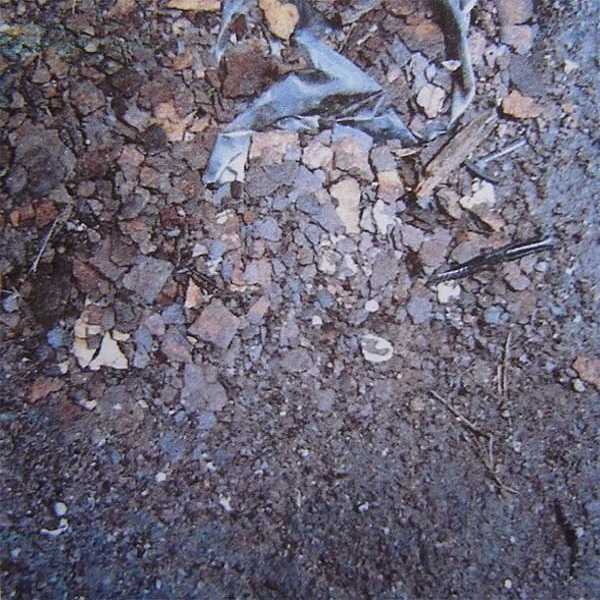 Émilie Payeur
Table des matières
Montréal, QC
From the seismic telegraph of Mathieu Bédard:
Sound is a visual element. To hear something is to see it in the mind's eye. Table des matières plays like the soundtrack for an abstract film creating the images it's accompanying. Divided between the raw nature of the sounds and their disembodied resonance, it is altered and amplified in the course of their wavelength. The music is a reciprocal action between the source and the trace of the objects heard, between a dot and a line: cosmos is morse code. The wires of the receiver are crossed, and the listening devices vibrate. From the melody of singing birds to the razorblades of peaking feedback, there is a natural transition. This is the music made by a tree falling in the forest without a witness.
Du télégraphe sismique de Mathieu Bédard:
(Mathieu Bédard)
Le son est un élément visuel. Entendre quelque chose, c'est le voir dans son esprit. Table des matières s'écoute comme la trame sonore d'un film abstrait qui crée elle-même les images qu'elle accompagne, partagée entre la pure réalité des sons et leur résonance désincarnée, altérée et amplifiée durant le cours de leur trajet. La musique est une action réciproque entre la source et la trace des objets entendus, entre un point et une ligne : le cosmos est un code morse. Et les fils du récepteur s'entremêlent, les appareils qui écoutent vibrent aussi. De la mélodie des oiseaux aux pics tranchants du retour de son, la transition est naturelle. Un arbre qui tombe dans la forêt sans témoin produit cette musique.
Émilie Payeur – Points et lignes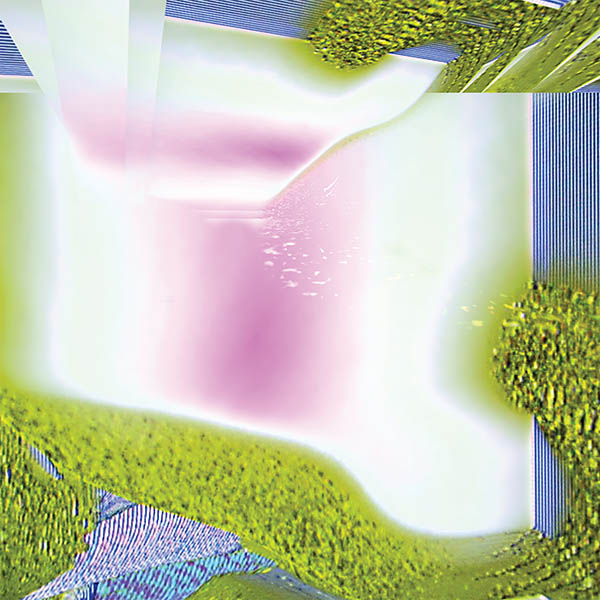 Le Révélateur
Extreme Events
Montreal, QC
From the wire dreams of Griffin Martell:
Absorbing the kosmische constructions of Extreme Events is just that, an extreme event. Upon the opening oscillations we finds ourselves adrift in the ether, thrust untethered from our complacent stasis. Following Le Révélateur's momentous debut and extensive contributions to Montreal's experimental scene, this album permeates the interstitial spaces formed between first wave elektronische musik and the contemporary new-age escapades. Let the reverberations of the expanding cosmic depths echo in our eardrums forevermore.
Des rêves sous tension de Griffin Martell:
(Franzökosmisch par Mathieu Bédard)
S'imprégner des constructions kosmische d'Extreme Events est en soi un événement extrême. Dès les oscillations d'ouverture, nous nous retrouvons à la dérive, propulsés dans l'éther, sans amarre, au large de notre inertie complaisante. Suivant un premier opus majeur de même que des contributions essentielles à la scène expérimentale de Montréal, cet album s'infiltre dans les interstices qui se sont formés entre la première vague d'elektronische musik et les escapades new-age contemporaines. Que résonnent à jamais, dans nos tympans, les réverbérations des profondeurs cosmiques en constante expansion.
La Révélateur – Afterimage Selves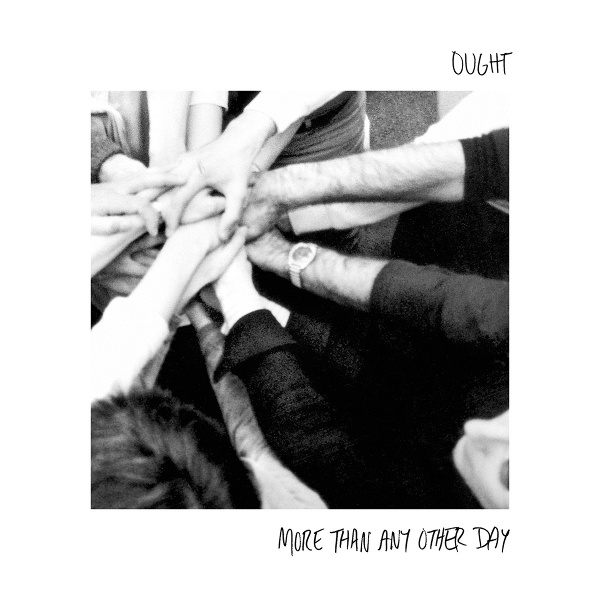 Ought
More Than Any Other Day
Montréal, QC
From the folded hands of Claire Marie Guimond:
Words about these four men of Beaubien have been filling up our sacred scrolls over the months since Ought's first full-length unfurled. In part a rerecording of last year's self-released EP of the same name, the visceral production and longer format (and violin!) keep this album's burn more controlled – serene structure atop its often unforgiving instants of stasis-brewed rage. May the months and eternal years of tour keep feeding them with the life-affirming impulse they might someday share with us mystified, kneeling pupils.
Des mains jointes de Claire Marie Guimond:
(Traduit par la ferveur statique de Mathieu Bédard)
Beaucoup de mots se sont dits sur ces quatre garçons de Beaubien dans notre divine barre de défilement depuis la sortie du premier long titre d'Ought. En partie un réenregistrement de leur EP du même nom autoproduit l'an dernier, ici la production viscérale et le format étendu (et le violon!) gardent le contrôle sur cet album incandescent – structure sereine au-dessus d'une tension statique qui culmine en des moments de rage souvent impitoyables. Puisse l'éternité des mois et des années de tournée continuer à les nourrir de cette pulsion porteuse de vie qu'ils nous transmettent, à nous, disciples mystifiés et à genoux.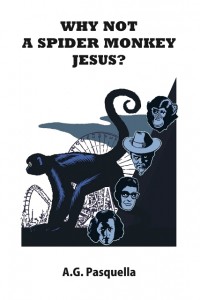 A.G. Pasquella
Why Not A Spider Monkey Jesus?
[163 pages, soft cover]
Toronto, ON
From the atelidaen fervor of Joel Thibert :
What is the difference between a chimpanzee and a spider monkey? Answer: a chimpanzee is a talking, preaching televangelist, and a spider monkey is the chimp's lord and saviour. Reading about the two and their human companions is likely to induce: terror, puzzled laughter, and desire for a soapbox of your own. Any speech in Why Not a Spider Monkey Jesus? is likely to give rise to either: your Billy Graham sensibilities or your fondness for smartly built, over the top gags. Every page of scientists in unrequited love, gregarious sideshow owners, and clandestine poker games pleads the notion that all of this is the greatest Saturday morning cartoon you've never seen.
De la ferveur atélidéenne de Joel Thibert :
(Traduit par Mathieu Bédard)
Quelle est la différence entre un chimpanzé et un singe-araignée? La réponse : un chimpanzé parle et prêche comme un télévangéliste, tandis qu'un singe-araignée est le Seigneur et Sauveur de ce chimpanzé. Incidemment, lire sur ces deux primates et sur leurs compagnons humains peut provoquer : de la terreur, des rires perplexes, le désir de posséder sa propre tribune. En effet, n'importe quel discours tiré de Why Not a Spider Monkey Jesus? est susceptible de faire croître chez vous tantôt la sensibilité d'un Billy Graham, tantôt encore votre penchant pour les gags intelligemment construits et complètement délirants. Chaque page où se côtoient les scientifiques aux amours non réciproques, les forains grégaires et les parties de poker clandestines vous force en fait à admettre que vous tenez entre les mains les meilleurs dessins animés du samedi matin que vous n'avez jamais vus.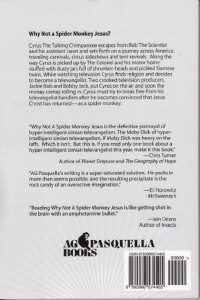 ---