Tag: mark gillis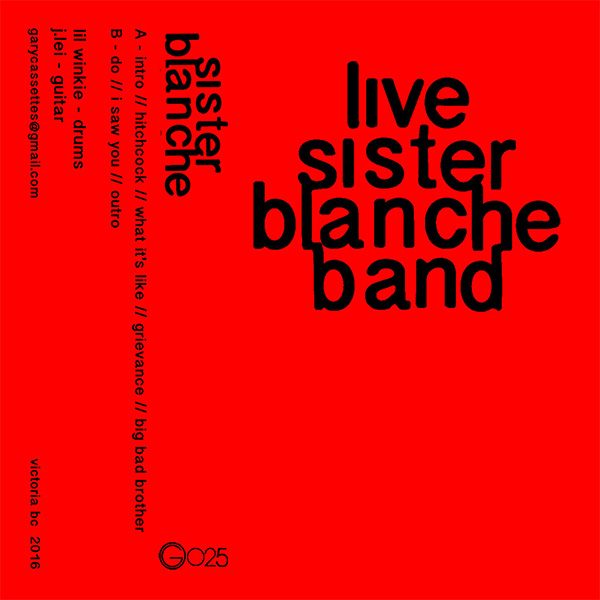 Sister Blanche
Live Sister Blanche Band
Victoria, BC
From the demonic haze of Mark Gillis:
Buried in the heart of the pit, the snarls of Sister Blanche carve through your skin and grind themselves deep inside your soul. With every abrasive noise, the mechanized monster that is Sister Blanche grows larger. As the gears turn, the entire system overheats, spewing smoke and ash. Burnt to a crisp, the remnants of Sister Blanche emit a thick, demonic haze of smog while the world plummets into a deeper despair. No light, no hope.
Du brouillard démoniaque de Mark Gillis:
(Traduit par les déambulations nocturnes de Julie Mayer)
Enterrés au cœur du puits, les hurlements de Sister Blanche transpercent votre peau pour s'enraciner profondément dans votre âme. Chaque bruit abrasif fait grossir le monstre mécanique qu'est Sister Blanche. Tandis que les engrenages tournent, le système tout entier surchauffe, crachant de la fumée et des cendres. Carbonisés, les restes de Sister Blanche émettent un épais brouillard démoniaque alors que le monde plonge dans un désespoir plus profond. Sans lumière, pas d'espoir.
Sister Blanche – Intro//Hitchcock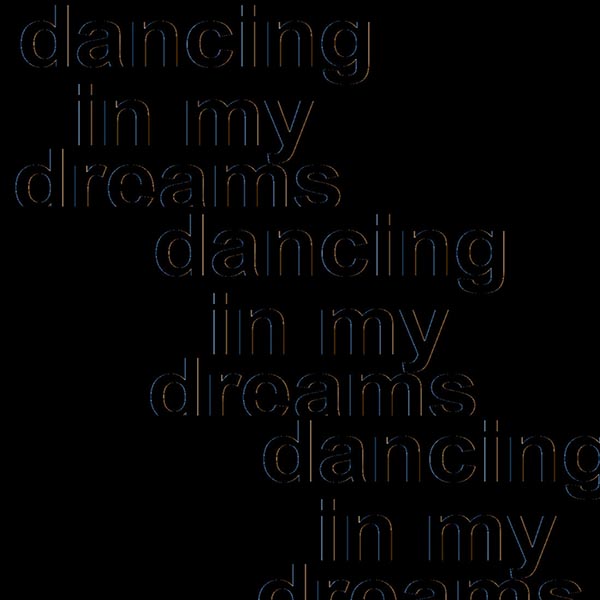 Dancing in my Dreams
Demo
(Self-Released)
Charlottetown, PEI
From the hellish nightmare of Mark Gillis:
This is the crossroads where your sleek and shiny dreams are synthesized into sinister, hellish nightmares. Swaths of ghastly turbulence envelop you as you fall deeper into depressing hopelessness. Eyes shut, body pulsating with every beat, sending tremors to your outmost extremities. Sharp, angular melodies abruptly fling your body, performing a cult-like ritual dance. This is music that enters through the ears, and infests the rest of you.
Des cauchemars infernales de Mark Gillis:
(Traduit par l'horrible turbulence d' Odile Leclerc)
Ceci est la croisée des chemins où tes rêves onctueux et reluisants sont synthétisés en atroces cauchemars sinistres. Des bandes d'horribles turbulences t'enveloppent pendant que tu tombes plus profondément dans un triste désespoir. Les yeux fermés, le corps palpitant à chaque battement, envoyant des trépidations à tes extrémités les plus lointaines. Des mélodies tranchantes et angulaires balancent ton corps, effectuant une danse rituelle de culte. C'est une musique qui entre par les oreilles et infeste le reste de ta personne.
Dancing in my Dreams – Neverland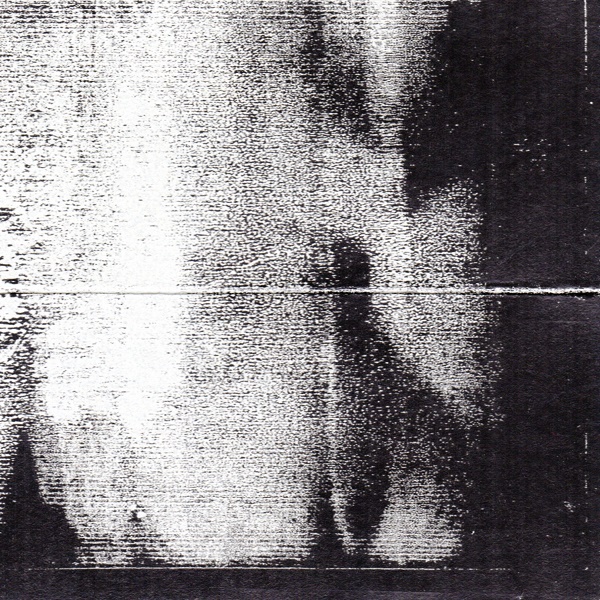 Moss Harvest
Moments Of Inertia
Halifax, NS
From the relentless density of Mark Gillis:
Driving along the coastline, an opaque and impenetrable fog wraps you inside a hazy cloak. Once tender waves crash precipitously on the shore, overflowing with impatience and animosity. The lines on the pavement dissolve into nothing. Trapped, with your senses smothered by the relentless density. There is no option but to push forward, into the isolation, into seclusion, hoping to see a sign of light, but the fog never breaks. You're stuck here forever.
De la densité implacable de Mark Gillis:
(Traduit par Wanying Zhang)
Pendant qu'on conduit le long du littoral, un brouillard obscur et impénétrable t'enveloppe dans un voile flou. Une fois les vagues douces s'écrasent à la hâte sur la rive, qui déborde d'impatience et d'animosité. Les lignes sur la chaussée s'évanouissent. Piégé, avec vos sens étouffés par la densité implacable. Il n'y pas de choix sauf d'avancer, dans l'isolement, dans la solitude, en espérant apercevoir un signe de la lumière, mais le brouillard ne se dissipe jamais. Tu es coincé ici pour toujours.
Moss Harvest – Dusk, Shrouded In Fog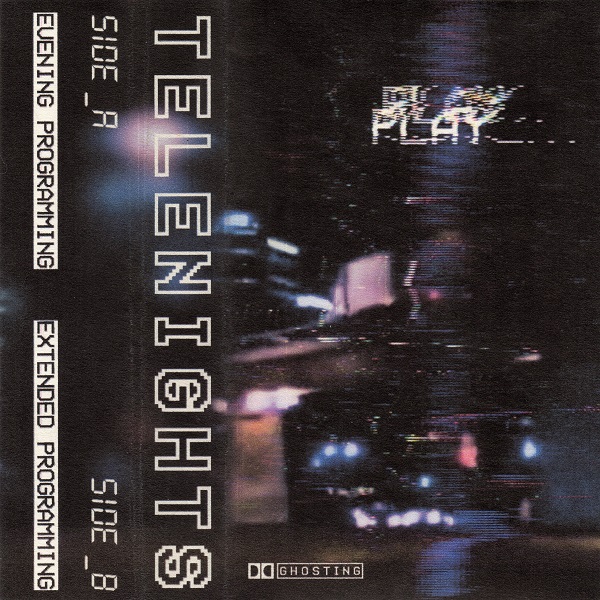 g h o s t i n g
Telenights
Vancouver, BC
From the cheap sales pitch of Mark Gillis:
Memories of late night static transmissions from the television invade your conscious. Your eyes begin to feel heavy, the invasive mantras of cheap salespeople meld with your somnolent brain as reality is engulfed by reverie. A sliver of sunlight cascades over the dim glow of warped reality as the incommodious voices and plastic melodies pry at your consciousness, digging their way to the deepest levels possible. Eventually you rouse from this hypnotic state, the voices stop, there is no static, all of your memories fade into black.
Du baratin publicitaire de Mark Gillis:
(Traduit par l'encyclopédie en 52 tomes de Jessica Grenier)
Un souvenir nocturne de statique provenant de la télévision envahie ton esprit. Tu sens tes paupières s'alourdir, les mantras invasifs de vendeurs à rabais façonnent ton cerveau somnolent alors que la rêverie engloutit la réalité. Un mince rayon de soleil se répand sur la lueur de la réalité tordue à mesure que les voix incommodantes et les mélodies artificielles s'immiscent dans ta conscience, creusant jusqu'à atteindre les niveaux les plus profonds. À un moment tu sors de cet état hypnotique : les voix cessent, il n'y plus de statique, tous tes souvenirs s'évanouissent.
g h o s t i n g – Brought To You By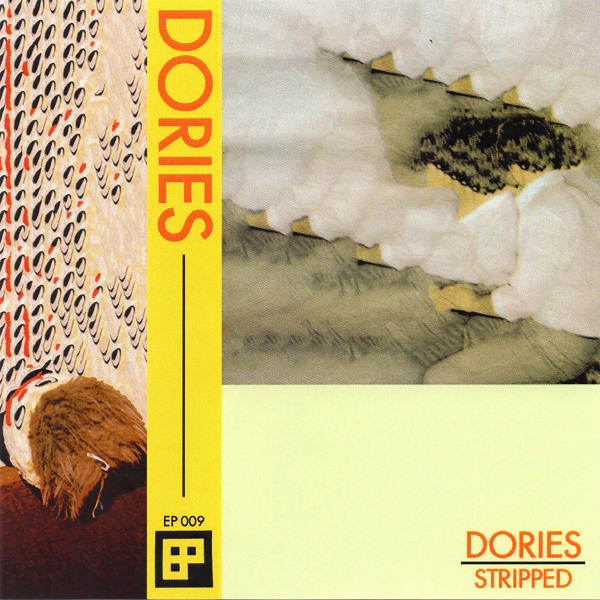 Dories
Stripped
Montreal, QC
From the contained explosion of Mark Gillis:
On Stripped, Dories unveil their perfected strain of Montreal's signature spidery-pop sound. The locked in bass digs a trench that is set against the glistening dissonance of prickly guitars sending needles through your nerves. As these songs start to burst at the seams, the dreamy, droned-out vocals tightly fasten their way around the puzzle pieces to create a contained explosion of hyper-melodies, propelling them into the bright blue sky. We're floating on the clouds now; let's never descend.
De l'explosion contenue de Mark Gillis:
(Traduit par Jessica Grenier)
Avec Stripped, Dories dévoile son type perfectionné de pop arachnéen typiquement montréalais. Une basse bien ancrée creuse une tranchée s'opposant à la chatoyante dissonance des guitares épineuses qui envoient des aiguilles dans vos nerfs. Au moment où les chansons paraissent sur le point de faire exploser leurs coutures, une voix monotone et onirique vient entourer étroitement les pièces du casse-tête, créant une explosion contenue d'hyper mélodies, puis les expulsant vers le ciel bleu. Nous flottons maintenant sur les nuages… ne descendons jamais.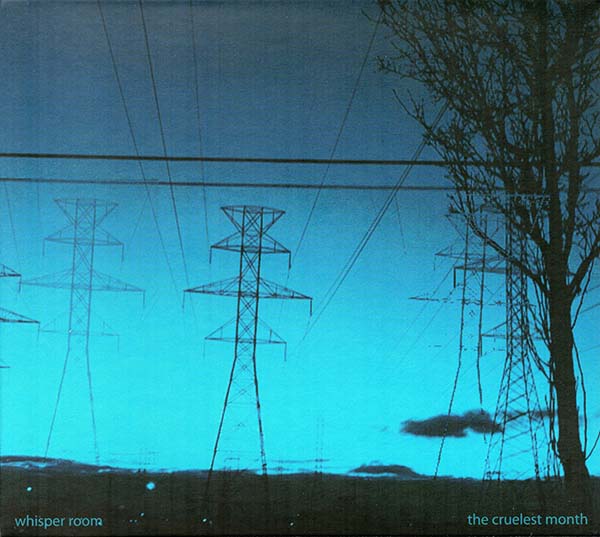 The Cruelest Month
Whisper Room
Toronto, ON
From the angelic hum of Mark Gillis:
As the morning sun calmly climbs, the dew on the grass serenely fades into nothing. The day begins with an angelic hum, allowing you to truly take in the beauty around. As the day goes on, an abundance of sounds and textures invade your mind as you become locked into the meditative monotony day to day existence. You can choose to fall into the monotony by letting it pass through your brain, or you can actively take hold of it and make it something special. On The Cruelest Month, Whisper Room make the drone of daily being an exalting experience.
Du bourdonnement angélique de Mark Gillis:
(Traduit par le regard apaisé de Jessica Grenier)
Le soleil matinal se lève lentement, renvoyant sereinement la rosée vers le néant. Le jour commence en un bourdonnement angélique, ce qui te permet de profiter longuement de la beauté tout autour. Avec les heures qui avancent, une abondance de sons et de textures envahissent ton esprit, t'emprisonnant dans la monotonie méditative du quotidien. Tu peux choisir de t'en imprégner en laissant ton cerveau l'accueillir, ou tu peux t'en emparer volontairement pour en faire quelque chose de spécial. The Cruelest Month de Whisper Room fait du drone de l'existence quotidienne une expérience exaltante.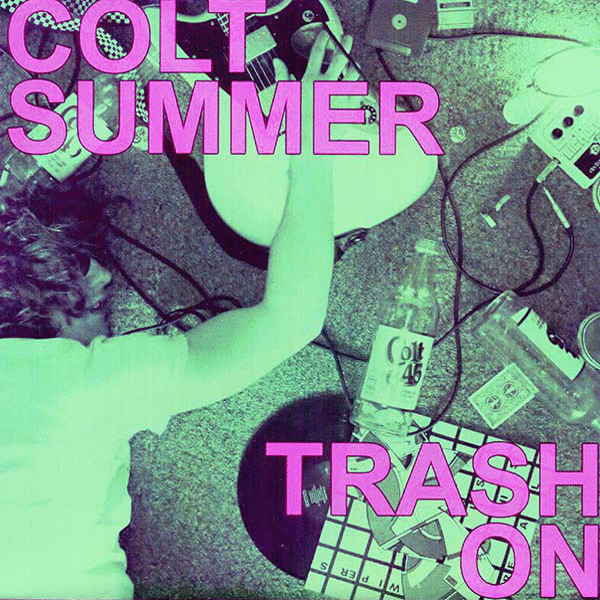 OUTTACONTROLLER // Pink Wine
Colt Summer // OUTTAWINE
(P. Trash) // Self Released
Halifax, NS // Toronto, ON,
From the drunk punk of Mark Gillis:
Halifax hosers OUTTACONTROLLER rip out a couple of sloshy slummer jams on their Colt Summer 7", an ode to the drunk punk days of adolescence. They're then joined by Toronto greasers Pink Wine for the cross-pollinating, cover-ama split release, OUTTAWINE. It's full of power-pop psalms about poor sleeping habits that'll make you pogo 'til you puke, and laments about how your once favourite band) has long since broken your heart, which is something that neither of these bands will ever do for as long as they're around.
Du punk en boisson de Mark Gillis:
(Traduit par le pogo sombre d'AnneMarie Papillon)
Les mauvais garçons d'Halifax OUTTACONTROLLER servent deux chansons style slush d'été bien tassée sur leur dernier 7 pouces, Colt Summer, une ode à ces journées d'adolescence un peu arrosée. Ils sont ensuite rejoints par les Torontois graisseux Pink Wine pour la sortie de OUTTAWINE, un split contre-pollinisé. C'est rempli de psaumes power pop à propos de mauvaises habitudes de sommeil qui te feront faire le pogo jusqu'à gerber et te lamenter que ton ancien groupe préféré t'as brisé le coeur, quelque chose qu'aucun de ses deux groupes là ne fera, de toute leur existence.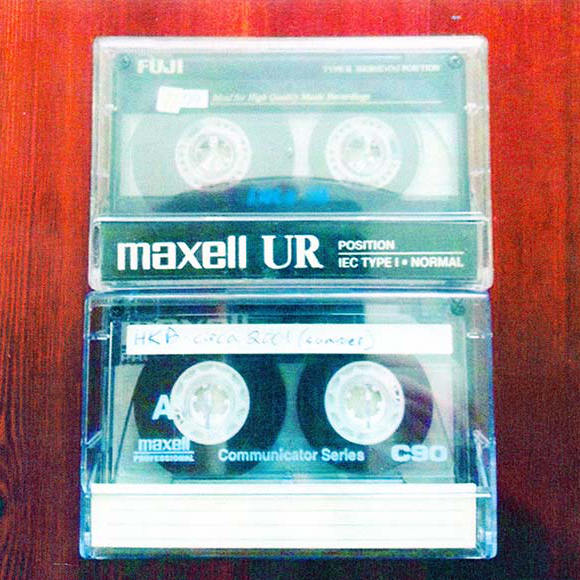 Hong Kong Bobo
Summer, 2001
Timmins, ON
From the desolate forest of Mark Gillis:
Amidst the sharp chill of an autumn breeze in Northern Ontario, the sounds of Hong Kong Bobo reverberate throughout the desolate forest as a stark reminder of how solitary life can be. As night falls and frost begins to form on the leaves, these sounds begin to delve into the unknown. The crisp air creates spinal shivers as the shrieks of the cacophonous night become more fierce and increasingly unsettled. The mysterious darkness intensifies as the aberrant noises amplify in your mind. Then, suddenly, a faint sliver of light reveals a new calmness and the agonizing beauty from behind the darkness.
De la forêt désolée de Mark Gillis:
Parmi le froid pénétrant d'une brise d'automne au nord de l'Ontario, la musique de Hong Kong Bobo résonne à travers la forêt désolée comme un rappel brutal de la nature solitaire de la vie. Au fur et à mesure que la nuit tombe et que la végétation se recouvre de givre, cette mélodie commence sa descente vers l'inconnu. L'air froid fait frissonner jusqu'à l'os alors que les hurlements de la nuit cacophonique deviennent de plus en plus violents et perturbés. Cette mystérieuse noirceur s'intensifie avec les bruits aberrants qui vous amplifient l'esprit. Puis soudainement, une faible lueur dévoile un nouveau calme ainsi que la beauté agonisante cachée derrière la noirceur.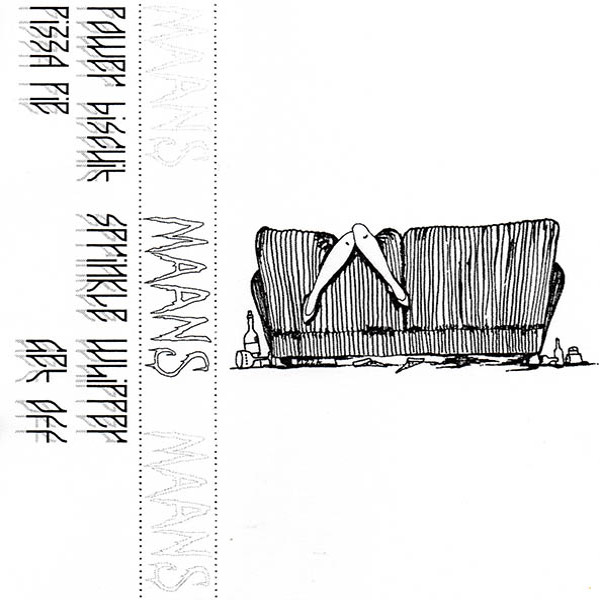 MAANS
MAANS
St. John's, NL
From the kitchen party of Mark Gillis:
Newfoundland isn't typically regarded as a sunny summer destination, but MAANS make it feel that way with their boisterous brand of pizza-pop. Confetti-laced guitars sharply weave their way in-between drums that smear ice cream across your face with every punch. These sun-baked celebrations quickly bleed into chilly long-john-wearing, homemade wine-soaked kitchen parties where the palpable stench of boiled trout leaves a haze, much like the early morning fog as dawn hits. Of course now there's nothing left to do but clean up from the night before and repeat the cycle. Sure as hell sounds like paradise.
De la fête de cuisine de Mark Gillis:
(Traduit par Jessica Grenier)
Terre-Neuve n'est généralement pas perçue comme un endroit où passer des vacances d'été, mais le style pizza-pop plein d'entrain de MAANS en donne l'impression. Des guitares remplies de confettis se tressent rapidement un chemin entre les batteries qui vous étendent à chaque coup de la crème glacée sur le visage. Ces fêtes brûlées par le soleil s'éteignent rapidement en une soirée fraîche invitant le port de combines et les fêtes de cuisine imbibées de vin maison sous la buée nauséabonde de la truite bouillie, comme le brouillard matinal qui accompagne l'aurore. Il ne reste évidemment rien d'autre à faire que de nettoyer les vestiges de la soirée d'hier pour mieux recommencer ce soir. Ça sonne salement comme le paradis.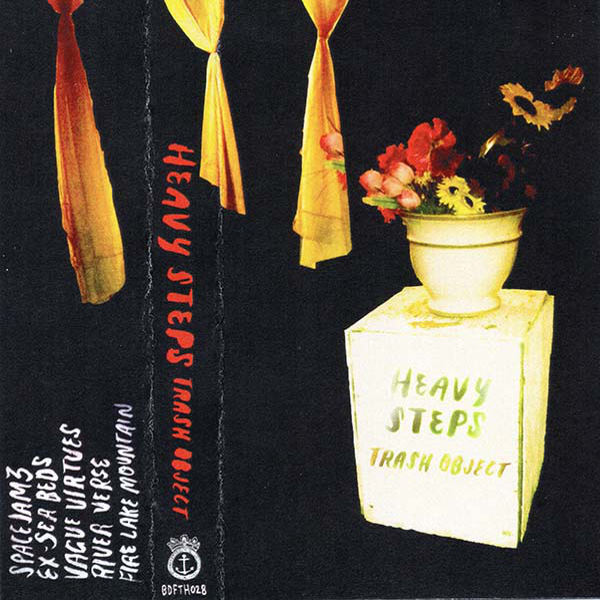 Heavy Steps
Trash Object EP
Vancouver, BC
From the reclusive sky of Mark Gillis:
As night begins to fall, the enchanted melodies of Heavy Steps sprightfully engage in a game of connect the dots with the stars in a clear, reclusive sky. The cold and meticulous backbeats send tremors from star to star, which fractures the sky into a million tiny and magnificently unique pieces, revealing the vivid splendor of what lies beyond. As the remnants of the sky plummet toward earth, a calmness breaks out from the desperation. The sky may be left broken and shattered, but Heavy Steps make it all feel okay.
Du ciel solitaire de Mark Gillis:
(Traduit par les points reliés d'Elina Korchagina)
À la tombée de la nuit, les mélodies enchantées de Heavy Steps s'engagent vigoureusement dans un jeu de points à relier avec les étoiles dans un ciel clair et solitaire. Les syncopes froides et méticuleuses envoient des secousses d'étoile en étoile et brisent le ciel en mille morceaux minuscules et merveilleusement uniques révélant la splendeur vivante de ce qui se trouve au-delà. Alors que les restes du ciel tombent sur la terre, un calme s'échappe du désespoir. Le ciel peut être laissé déchiré et brisé, mais Heavy Steps font en sorte que tout va bien.
---