Tag: marie-pier chevrier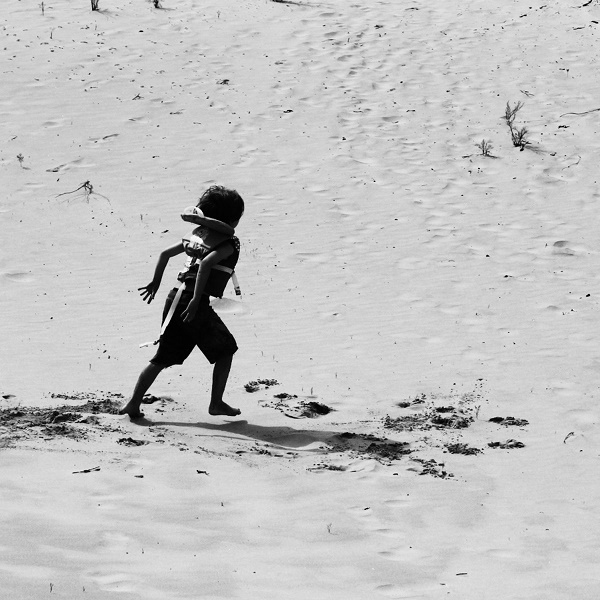 Jo Passed
Out
Vancouver, BC // Montreal, QC
From the shock of Hailey Celesse McCarthy:
A vault of elemental drone converges with a psychedelic, progressive loam on Jo Passed's debut release Out. Each track is an electric field casing a dark cellar, waiting to cast out shadows with the opening switch of an electric current. Jo Passed's vocals drape themselves over Out like soft transmissions – each magnetic composition creates a form that reinforces the crux – hovering in the air tasteless, invisible, but sensed.
De la stupeur de Hailey Celesse McCarthy:
(Traduit par l'ahurissement de Marie-Pier Chevrier?)
Une chambre-forte de drones élémentaires converge vers une glaise psychédélique et progressive sur Out, le premier album de Jo Passed. Chaque piste est un champ électrique enveloppant un sombre caveau, attendant patiemment de libérer ses ombres à l'activation d'un interrupteur de courant électrique. Les harmonies vocales de Jo Passed se drapent autour de Out comme de douces transmissions; chaque composition magnétique crée une forme en renforçant le coeur, voltigeant sans goût et invisible, mais sentie.
Jo Passed – No, Joy (I'm Not Real Girl)
Nighttime
Summer EP
(Self-Released)
Montreal, QC
From the summer haze of Laura Stanley:
Summer Sadness is a common affliction. Under the long shadows of July, idleness leaves too much room for thought and anxiety. In peeling, blistered skin, the heat of August is suffocating. After eyes spend too long on parts exposed, time passes in recovery. The romance of the season finally burns out when freshets of autumn wind revive and sing farewell to misery.
Des brumes d'été de Laura Stanley:
(Traduit par l'audace citronnée de Marie-Pier Chevrier)
La tristesse estivale est une affliction commune. Sous les ombres longues de juillet, l'oisiveté laisse trop de place à la réflexion et l'anxiété. Les ampoules font lever la peau; la chaleur d'août est suffocante. Après que les yeux aient trop regardé les parties exposées, le temps passe en convalescence. La romance de la saison s'éteint finalement lorsque les crues venteuses d'automne reviennent et chantent adieu à la misère.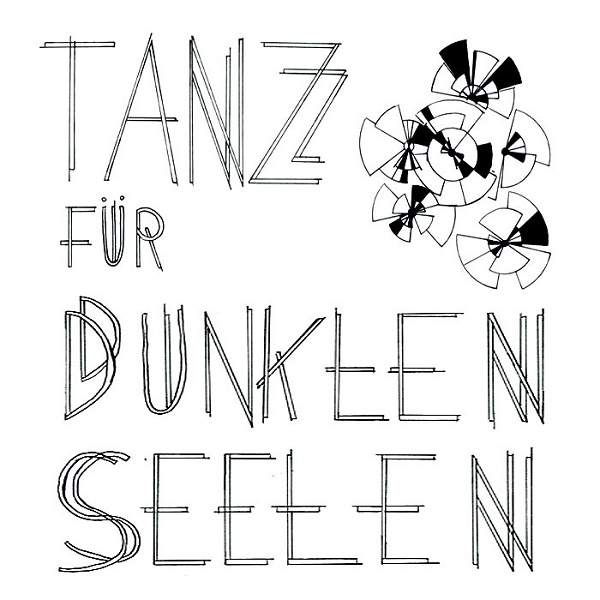 Psychic Pollution
Tanz Für Dunklen Seelen (Dance for Dark Souls)
(Eat Glass Records)
Victoria, BC
From the tonal recall of Johnnie Regalado:
Minimal homage. MIDI remembrance. Tonal recall. Behold, the next stage in the inevitable evolution of Psychic Pollution. An invitation to the cyberpunk after party of a cosmic century. Rub shoulders with the spectres of influence. William Gibson b2b Dieter Moebius. What they really need to know is: can you dance to this?
Du rappel tonal de Johnnie Regalado:
(Traduit par les mélodies programmées de Marie-Pier Chevrier)
Hommage minimal. Souvenirs MIDI. Rappel tonal. Voici la prochaine étape de l'évolution inévitable de Psychic Pollution. Une invitation à l'after party cyberpunk d'un siècle cosmique. Venez jouer du coude avec les spectres de l'influence. William Gibson et Dieter Moebius dos à dos. La question qui leur importe réellement: sauront-ils vous faire danser?
Psychic Pollution – Können Sie Dies Tanzen? (Can you Dance to this​?​)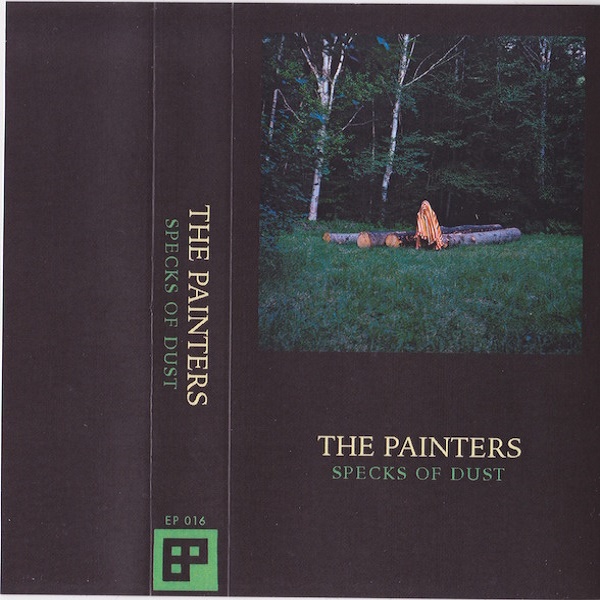 The Painters
Specks of Dust
Montreal, QC
From the mass spillage of Claire Marie Guimond:
Less than dust on the cosmic scale and we still all got sucked into the same nanohole. Some people never find their people, you hardly had to try. Screw your accidents. Have you ever heard your sister say she's lonely? It's because she needs people; her heart is filled to the valves with love and nowhere to let it spill. Truth is, I just had more chances than her, if only for you bloodletters. And I have lots of blood to give… but when the moment comes I can't believe you're really there to drink up.
Des débordements massifs de Claire Marie Guimond:
(Traduit par les désirs à rebours de Marie-Pier Chevrier)
Plus petits que poussière sur l'échelle cosmique et nous sommes tout de même coincés dans le le même trou microscopique. Il y a de ceux qui ne trouvent jamais, et toi qui auras à peine eu à essayer. Au diable tes accidents. As-tu déjà entendu ta sœur dire qu'elle se sentait seule? C'est parce qu'elle a besoin de gens; son cœur est rempli jusqu'aux valves d'amour qui n'a nulle part où aller. En vérité, j'ai eu plus de chance qu'elle, si ce n'est que de tes lettres ensanglantées. Et j'ai tant de sang à donner… mais quand le temps viendra, je n'arrive pas à croire que tu y seras pour le boire.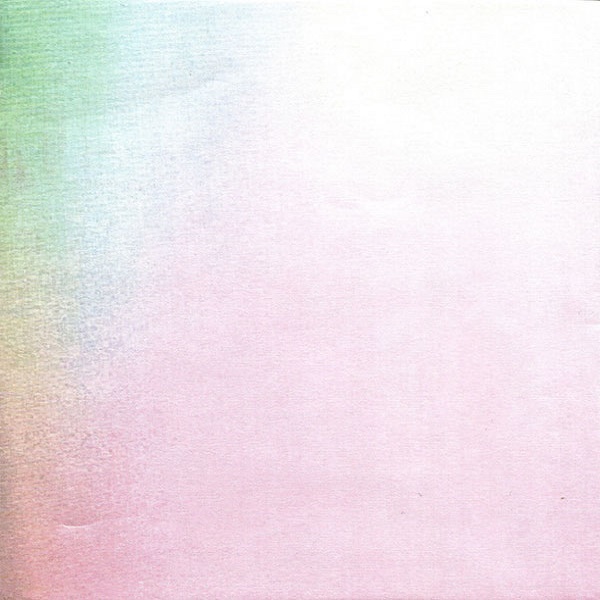 Prison Hair
Relief Patterns
(Self-Released)
Vancouver, BC
From the loose eyelash of Katie Jensen:
Syrupy synths drip over kitchen countertops, warming to the temperature of the human body. From the living room comes a faint, high-pitched whistle; the whirring of a broken television set.
Thick, sluggish beats pulse like cotton balls dabbed on the trembling skin of closed eyelids. Soothing, soft, wet. A rattling snare chews through its harness and rocks itself to sleep.
The radio dial twists past the frequencies of a million collapsing stars, folding inwards like laundry. Galaxies form in cotton creases.
In a house made from memory foam, every surface remembers, and is remembered.
Traduit par les aléas endimanchés Katie Jensen:
(Traduit par les aléas endimanchés Marie-Pier Chevrier)
Des synthétiseurs sirupeux dégoulinent des comptoirs de cuisine et se réchauffent jusqu'à atteindre la température du corps humain. Du salon nous parvient un sifflement aigu et étouffé; le ronronnement d'un téléviseur brisé.
Des rythmes épais et engourdis pulsent comme des balles de coton tamponnant la peau tremblante de paupières closes. Apaisants, doux, humides. Une caisse claire clinquante mâchonne et scinde sa bride et se berce elle-même jusqu'au sommeil.
Le fredonnement de la radio se tord pour atteindre la fréquence d'un million d'étoiles en chute libre, repliées sur elles-mêmes tel le linge propre. Des galaxies se forment dans les plis du coton.
Dans une maison faite de mousse mémoire, chaque surface se souvient et l'on se souvient de chaque surface.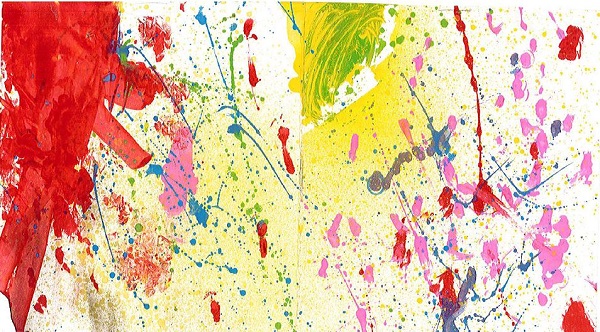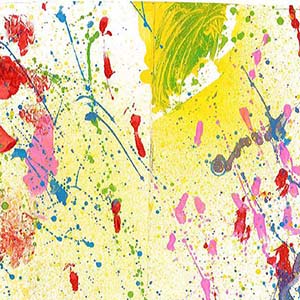 Virgins
Everyone Lost
(Self-Released)
Edmonton, AB
From the bleak worldview of Trevor Angst:
Be still, don't breathe. Doomsday is anthropogenic and takes the form of bio-cybernetic revolt. The planet is threatened and engages to resurrect its biomechanical engines of destruction from its underground dormancy to obliterate humankind. It's the found percussion of hard struck cathedral bells and the incline of a chain hill wooden roller coaster on Everything Dies that mimics dialogue and AI takeover. The droning, Tripod-bass growls are impending. Seismic strides can be mistaken for the sunken heart throbs of those who are enduring a post-apocalyptic world.
Du point de vue austère de Trevor Angst:
(Traduit par les soirées mentholées de Marie-Pier Chevrier)
Immobile, pas un souffle. L'apocalypse est anthropique et prend des airs de révolte biocybernétique. La planète est menacée et s'apprête à ressusciter de leur dormance souterraine ses engins de destruction biomécaniques pour anéantir l'humanité. La percussion retrouvée des cloches de cathédrale sonnées violemment et la pente d'une chaîne de montagnes russes de bois sur Everything Dies mimiquent les dialogues et conquêtes de l'IA. Le bourdonnement et les grognements de basse à Trépied survolent le tout, menaçants. Les éclats sismiques ressemblent à s'y méprendre aux battements de coeur en noyade de ceux qui perdurent dans un monde post-apocalyptique.
Virgins – The Air We Are Breathing (Be Still)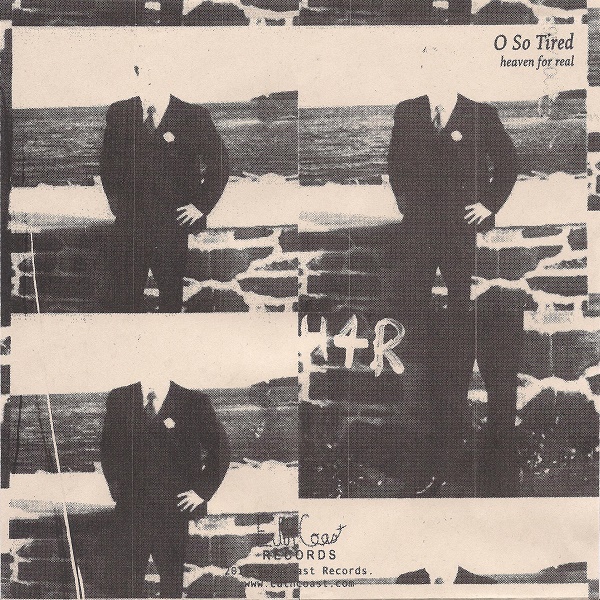 Heaven For Real // Homebody
Split
Halifax, NS
From the gnawed appendages of Piper Curtis:
Tired and roadworn, Heaven For Real trudge along an open roadway, dusty and without an end in sight. Directionless and meandering. Sunrises melt into sunsets, the passing of each day constant and unrelenting. They shed their skins, feet dragging, trying to find something, or some place, destination unknown. Their loss is palpable, yet there is no yearning, only an exhausted search.
Something comes into view and the pace quickens. They break into a run, only to be faced again with loss as it fades: a mirage.
The road continues.
Des appendices rongés de Piper Curtis:
(Traduit par les entrailles ravagées de Marie-Pier Chevrier)
Fatigués de toujours rouler, Heaven For Real se traînent le long des kilomètres de route, poussiéreux et à perte de vue, en errance dans les méandres. Aurores qui se fondent en crépuscules, le cours des jours et sa constance impitoyable. Ils changent de peau, traînant des pieds en quête d'un quelque chose, d'un quelque part inconnu. Leur perte est palpable, mais aucun désir en vue, rien d'autre que cette quête épuisée.
Quelque chose à l'horizon, le pas s'accélère. Ils commencent à peine à courir que la vision se perd déjà. Mirage…
Et la route continue.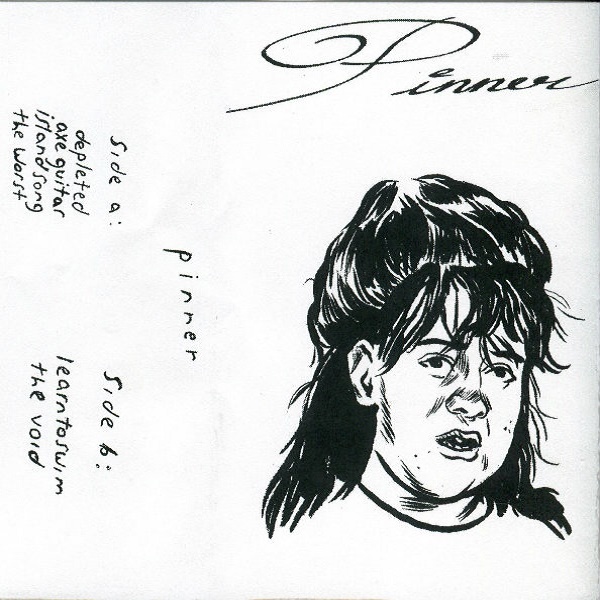 Pinner
#2 Demo
(Self-Released)
Victoria, BC
From the hundred watts of Bryce Warnes:
They may tag themselves "slacker" on Bandcamp and share their name with a lunch-break-sized marijuana cigarette, but Pinner work their asses off. Playing countless local shows has honed the four-piece into something acerbic, heartfelt and completely their own. See: "Island Song," where a lover is discarded for their detrimental effects on mellow. See: "Learn to Swim," a disaster fantasy set on the Queen of Victoria's smoke deck. Three vocalists, each coly their own beast, deliver indefatigable hooks. Pinner is making music that almost forces a reviewer to use the adjective "timeless."
Des cent watts de Bryce Warnes:
(Traduit par les pieds de vent de Marie-Pier Chevrier)
Ils ont beau se définir comme paresseux sur Bandcamp et avoir adopté le nom d'un petit joint de marijuana, les membres du groupe Pinner travaillent d'arrache-pied. Offrir d'innombrables performances locales a affûté le groupe de quatre membres, pour en faire quelque chose d'acerbe, de senti et qui lui est entièrement propre. Voir Island Song, où un amant est rejeté à cause de ses effets néfastes sur l'humeur. Voir Learn to Swim, un désastre imaginaire se déroulant sur le pont des fumeurs du Queen of Victoria. Trois chanteurs, trois bêtes en soi, qui jouent des vers d'oreille infatigables. Pinner crée de la musique qui oblige presque les critiques à la décrire comme «intemporelle».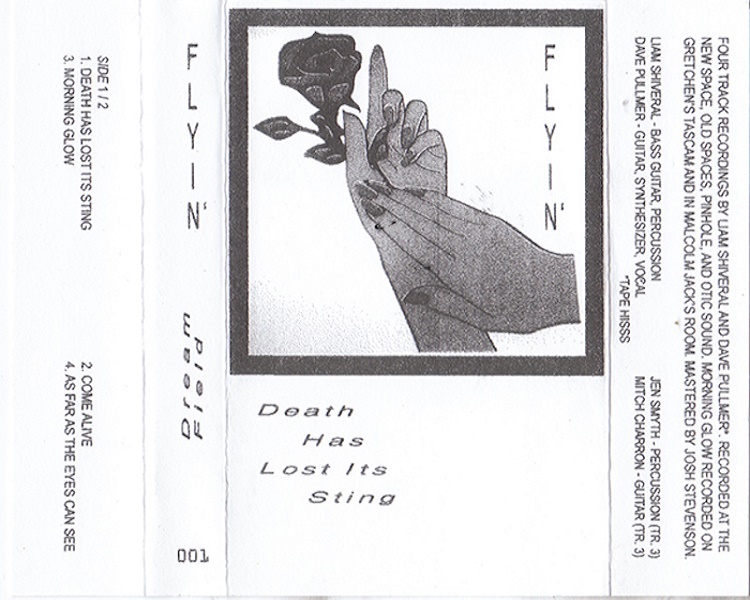 FLYIN'
Death Has Lost its Sting
(Dream Field)
Vancouver , BC
From the hand of Morgan Cook:
Soft and undulating like the light of the moon, Death has lost its sting and become a velvety space for one's sobless tears. Pitter-pats and janglies as far as the eye can see. Feedback and organ fuse and transform into the hum of heat and the cicada . Everything is fine, everything is divine.
De la main de Morgan Cook:
(Traduit du bout des doigts de Marie-Pier Chevrier)
Doux et ondulatoire comme la lumière de la lune, la Mort a perdu son dard et se fait refuge velouté pour les larmes qu'on ne pleure pas. Tapotements et tintements aussi loin que porte le regard. Feedback et orgue se fusionnent et se transforment en bourdonnement de chaleur et de cigales. Tout va bien, tout est divin.
Flyin' – Death Has Lost its Sting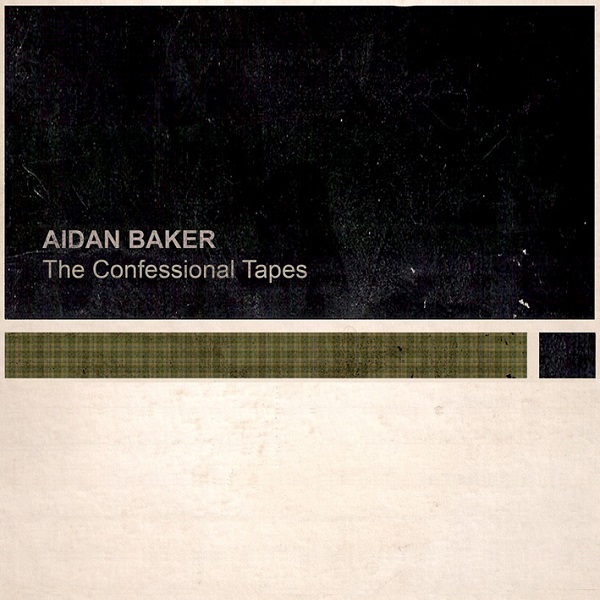 Aidan Baker
The Confessional Tapes
Toronto, ON
From the unfiltered musings of Griffin Martell:
Art is but an accident. This is an inevitable realization at the moment of creation. The creator proclaims life in the same breath that bemoans it. Aidan Baker, being no stranger to the contingency of creation, deftly cultivates material indifference on his Pleasence debut. Breathlessly gliding through gauzy passages of brush percussion and delicate jazz guitar, Baker confesses discrete yearnings and reflections. While a torpid, Lynchian ambience creeps in, errant clicks and squiggles accent the sonic landscape with sobering reminders of digital reality. Baker is firmly aware of his limitations yet he does not balk at them, he indulges them.
Des réflexions non filtrées de Griffin Martell:
(Traduit par les cocktails fleuris de Marie-Pier Chevrier)
L'art est tout sauf un accident. C'est l'inévitable réalisation au moment de la création. Le créateur [insuffle la vie] du souffle-même avec lequel [il la maudit]. [Aidan Baker], loin d'etre étranger au [caractère contingent de la création], cultive adroitement l'indifférence matérielle dès ses débuts musicaux avec [Pleasence]. Glissant, haletant, au travers de passages translucides de balais percussifs et de guitare jazz délicate, Baker fait de discrets aveux d'aspirations et de réflections. Alors qu'une ambiance Lynchesque léthargique vous envahit, d'ambulants cliquetis et gribouillis accentuent le paysage sonore de tristes rappels à la réalité numérique. Baker est bien conscient de ses limites sans pour autant s'y arrêter; au contraire, il leur donne libre cours.

Aidan Baker – I Want to See (More of You)
---