Tag: man meets bear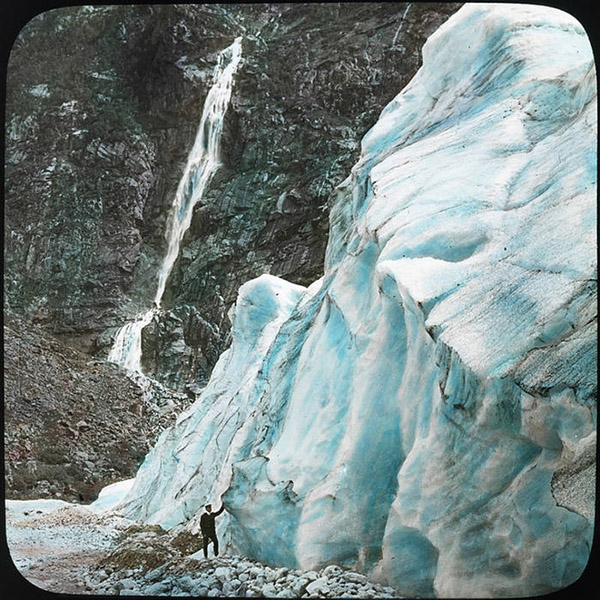 Man Meets Bear
I Want to Be a Gallant Rider Like My Father Was Before Me
Toronto, ON
From the S.A.D. mind of Laura Stanley:
Winter is steadily encroaching; I can see it on the lake. Its once affable body has grown cold and still. Man meets Bear speaks of this change. The swirling reluctance of autumn to end ("Elm"), the ice glistening on the lake's exterior ("Garrison Creek"), how an icy arm will plunge deep below the surface ("The Humber"). Despite the melancholy caught in their talk, Man meets Bear also presents small comforts for those who dread the dark days ahead. They remind us of the warmth of the holidays ("Xmas at Palais Royale"), how Spring always surfaces ("Fortunately, We Survived") and the world blooms anew once again ("Sun's Back").
De l'esprit triste de Laura Stanley:
(Traduit avec de la reconnaissance par Traducteur Interne)
L'hiver s'en vient. C'est constant. La surface du lac en témoigne. Une masse affable devint froide. Man meets bear parle de ce changement. De la réticence tourbillonnante d'automne qui s'éteint : (« Elm »). La glace étincelante du lac : (« Garrison Creek »). Comment un bras refroidi plongera profondément en dessous de la surface (« The Humber »). Malgré l'évidence de la mélancolie, Man meets Bear présent aussi des petits réconforts pour ceux et celle qui redoutent les journées sombres qui s'en viennent. Ils nous rappellent la chaleur des Fêtes: ('Xmas at Palais Royale »), que le printemps refleurit toujours (« Fortunately, We Survived ») et du fait que le monde s'épanouit de nouveau (Sun's Back »).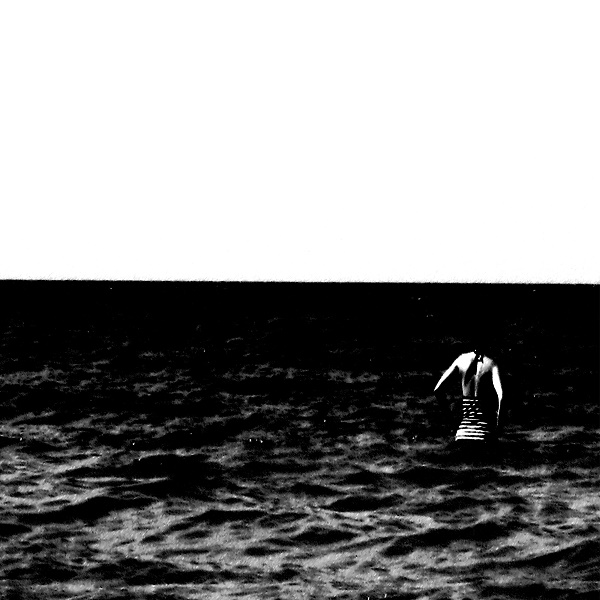 Man Meets Bear
Huronian Cadence
(Ur)
Kitchener, ON
From the acousitc water dance of Trevor Angst:
The photo of collaborating artist Experimental Housewife standing in Lake Huron is reminiscent to Man Meets Bear's cover art. Songwriter Soren Brothers wears his art on his sleeve, bridging his composition with his dedicated hours to limnology with visual transparency.
Huronian Cadence is an ethereal voice resting on nylon string. Soft textures of Latin and classical folk invoke images of a crash test dummy awaiting the ravage of a jersey barrier of heavy modulation. "Go Wild" is particular with cartoonish wails, becoming scratchier and alluring with high gain vocals. Other tracks feature a gated and compressed percussion, adding a closed dimension to the roofless, ambient siren call of Soren Brothers from across the lake.
De la danse de l'eau acoustique de Trevor Angst:
(Traduit par Hugo Hyart)
La photo de l'artiste collaboratrice Experimental Housewife se tenant dans le Lac Huron rappelle les pochettes d'album de Man Meets Bear. Le chansonnier Soren Brothers joue son art à coeur ouvert, et fait le pont avec ses longues heures dédiées à la limnologie avec transparence visuelle.
Huronian Cadence est une voix éthérée posée sur un fil de nylon. De douces textures latines et de folk classique invoquent les images de mannequins de crash test en attente du ravage que leur causera une barrière jersey de lourde modulation. "Go Wild" est particulière, avec ses gémissements cartoonesques, devenant de plus en plus éraflée et allusive avec les voix traitées avec intensité. Les autres morceaux contiennent une percussion filtrée et compressée qui ajoute une dimension fermée au chant de sirène ambiant et sans toit de Soren Brothers venant de l'autre côté du lac.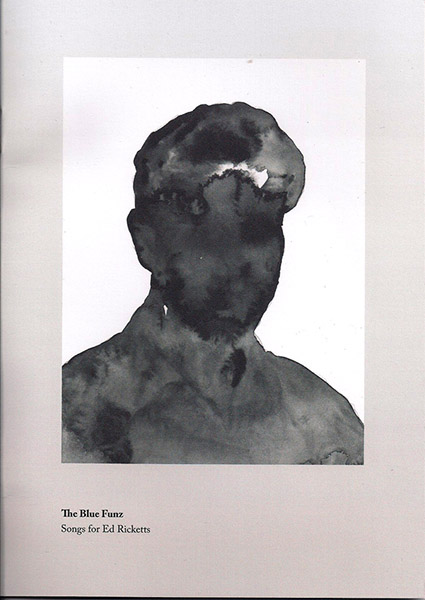 The Blue Funz
Songs for Ed Ricketts
Kitchener, ON
From the spore trails of Jesse Locke:
The Funz' sea-blue period finds them ambling through shivering, shimmering shanties. These rimes of the ancient marine biologist bob in and out of whisper-soft washes like the earliest offerings of Akron/Family. Irish-Canadian arthouse imprint Wist Rec. sticks to its vision of bookshelf curios with the songs tucked inside a typically winsome watercolour zine.
Des sentiers de spores de Jesse Locke:
(Traduit par les jours en berne de Marie-Pier Chevrier)
La période bleue-mer de The Funz' les voit déambuler dans des chantiers chatoyants, frissonnants. Les reflets givrés d'une ancienne biologie marine vont et viennent à chaque ressac chuchotant, tels les toutes premières offrandes d'Akron/Family. Les parutions canado-irlandaises Wist Rec. continuent d'exciter le regard en habillant ces chansons d'un zine caractéristique à l'aquarelle vaporeuse.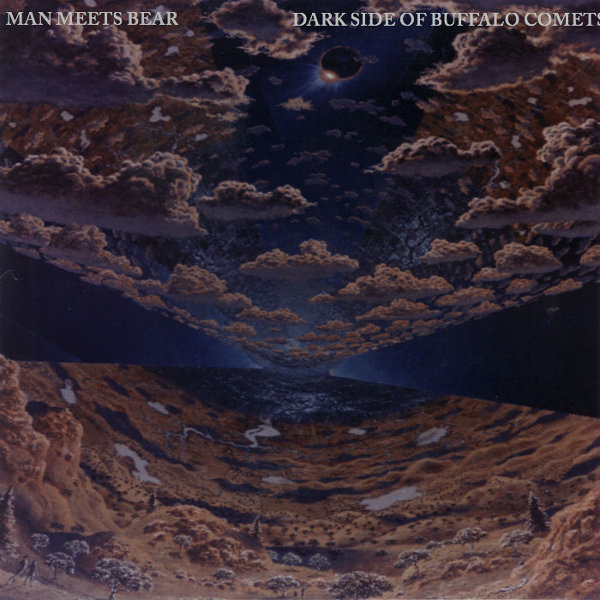 Man Meets Bear
Dark Side of Buffalo Comets
Kitchener, ON
From the digital beach of Javier Fuentes:
Travelling songbooks wash their way across northern shores, propelled by melodic winds and calming tides. Cosmic energy slides through organic terrain as lifted spirits awake from their slumber. Vast palettes of sound transform our worn-down trails into paths of of psychic discovery. Warm thoughts stick with us as we unravel the foreign spaces sleeping in our imagination, hidden in the textures of each song. Islands of beauty descend upon our memory before flashing through the unattainable grasp of our senses. Avoid the metaphysical barriers and grip quickly.
De la plage digitale de Javier Fuentes:
(Traduit par les espaces étrangers de l'imagination de Hugo Hyart)
Des recueils de chansons trouvent leur chemin sur le dos de vagues du Nord, propulsés par des vents mélodiques et des marées apaisantes. De l'énergie cosmique glisse sur un terrain organique tandis que des esprits élevés sortent de leur torpeur. De vastes palettes de son transforment nos sentiers défoncés en des chemins de découvertes psychiques. Des pensées chaleureuses restent dans nos têtes alors que nous découvrons les espaces étrangers dormant dans notre imagination, cachés dans la texture de chaque chanson. Des îles de beauté descendent sur notre mémoire avant d'apparaître dans l'inatteignable compréhension de nos sens. Évitez les barrières métaphysiques et attrapez ça rapidement.
---