Tag: mailis rodrigues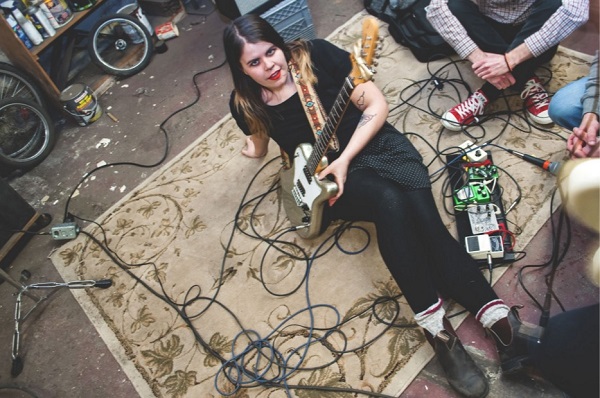 Paterson Hodgson
London, ON
Photos by: Brittney Robbins at Kpod Media
From the Atlantic brain of Mailis Rodrigues:
Paterson Hodgson fronts London, ON rock band So Young, but she has much more on her plate than that. An outspoken feminist and an organizer of London Girl's Rock Camp, she's a real inspiration. She's an artist, is responsible for the Rag Bag Bazaar craft fair, and her work has always aimed to engage and include the community. "Come as you are" never sounded more true.
You were part of the Open House Arts Collective. Is the project still running? How does it work?
Everyone was kinda moving on and it stopped, but we did exist for 3 years. It was pretty fun! We had a record label where we put out local bands. We printed the CDs and covers ourselves, and then we had a music festival called OH! Fest which happened for 3 years. I was the artistic director of the festival. I booked most of the bands for that and for the shows that we put on.
What happened to OH! Fest? Why did it end?
We had OH! Fest twice in the spring. Open House Arts Collective actually disbanded right before the third one, but it still happened because there was a partnership with some other people. That one was bigger; it was outside and it was in the Fall. I really like putting on shows, but I sort of stopped doing that. I didn't have my band at the time I was doing Open House, so I would focus more on my visual art, where I do illustration and posters and stuff.
What is the importance for you of this connection with community?
I like being involved in community, especially Canada-wide. It's awesome and exciting bringing bands to London that are from other places, that are interesting. I love touring to other scenes and seeing what's happening there. I was more involved in the music scene as a promoter, and now I'm more involved as a band and it's super different. As an artist I feel like I'm in the backseat, sort of, but I'm still part of a lot of different things. I run a craft fair here in London called the Rag Bag Bazaar. I started thinking about different kinds of people in London who are interesting and cool, but maybe don't wanna go to a concert, so I started researching a thing called day culture. It's a pretty simple idea, but it felt kinda radical to me. I thought, "Oh! Events during the day? That's really cool!" so I started the Bazaar three years ago. I realized that I could reach a lot more people. The music scene really caters toward people who like drinking and staying up late, who maybe don't have family, or who are able-bodied. There aren't many venues in London that are wheelchair accessible, and so all of the Rag Bag Bazaars have been in wheelchair accessible places. As a result, I get tons of different people out to those events, people that are all differently abled and all different ages, and that's really cool.
Your lyrics have very strong messages. Do you see writing music as a way to make a statement?
I don't think songs work as a medium to get a message out. I don't think a song about something is as important as an activist or somebody working to change laws. But I do try to write about things that are not necessarily written about a lot. Things that are important to me. I do like the idea of inspiring. It sounds kind of arrogant, but I like the idea of inspiring other women. I think it's cool that I'm a girl in a rock band, but when I write songs that are also about my lived experience I think I have more of a connection to other women. My songwriting changed a lot in the last few years. I guess it went from more cute or fun songs to now, where I'm trying to be sort of sarcastic.
How do you see London's art and music scene?
London is always kind of up and down; it's always in a wave. Everywhere is, but maybe it's a little more extreme in London. Sometimes I feel like I'm not gonna get any time to do anything in a month except go to shows, but then there will be months where nothing happens. Right now it feels exciting to be in London. There are a lot of cool bands and there are a lot of people putting on shows, which I feel is one of the things that really makes a scene. The bands are great and can put on their own shows, but as soon as you start getting regular people booking gigs (instead of promoters that are into money), you end up with a way better music scene.
How do you see the situation of women in Canadian music and arts at the moment?
There are more girls in bands all the time, and I always feel like the more girls there are in bands, the more girls who start bands. Once a cool new band starts with a girl in it, three more crop up. It happens all the time, and it kind of comes in waves. I think girls are doing awesome in Canada right now; there's so much solidarity. There are ingrained attitudes in every aspect of societies, so it's not just in music. It's everywhere. If the education, business, and arts worlds are still sexist, then so is the music world. There are these small pockets where it's a lot better: some really amazing punk scenes that are super inclusive and really good at dealing with all different kinds of oppressive behavior. I think as it becomes easier to be a woman in music there's going to be more women in music. It's hard to call out sexism when you're by yourself. Maybe no one else will recognize it. But when there's a bunch of you, it's way easier to say "this happened," and someone will back you up. I can't imagine what it would be like to be a person of color when something happens and there's just a bunch of white people around. So as scenes get more diverse, it does get better: everyone becomes more accountable because there's less of an imbalance.
What are your projects for the future?
They mostly involve my band, So Young. Our founding guitar player moved to New Brunswick, and so the lineup changed a bit. I'd like to record as soon as possible now that we have the new line up nailed down. I've planned on changing the sound a little bit, going slightly heavier. I wouldn't say punk, but maybe a little bit more punk? I don't know, but I can see it happening, so I'd like to record that soon.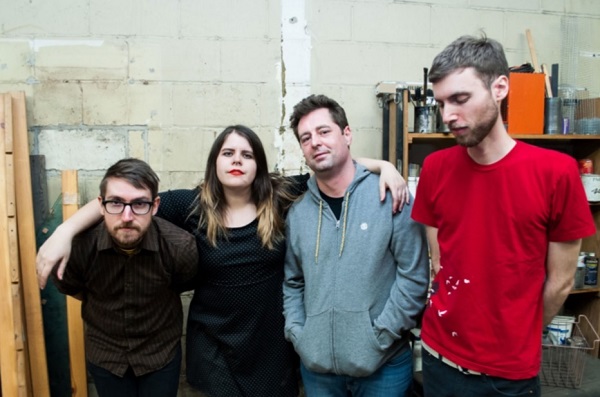 Par la cervelle atlantique de Mailis Rodrigues:
(Traduit par les blues conservateurs d'Émily Traichel)
Paterson Hodgson est à la tête du groupe rock So Young de London (Ontario) mais elle s'occupe aussi de bien d'autres choses. Féministe qui ne mâche pas ses mots et coordinatrice du London Girl's Rock Camp, elle est une vraie inspiration. Elle est artiste, responsable de la foire artisanale Rag Bag Bazaar, et ses oeuvres ont toujours cherché à mobiliser et à inclure la communauté. « Come as you are » n'a jamais sonné aussi authentique.
Tu faisais partie du Open House Arts Collective. Le projet est-il toujours actif? Comment ça marche?
Tout le monde est un peu passé à autre chose et ça s'est arrêté, mais nous avons en fait existé pendant 3 ans. C'était pas mal le fun! On avait un label grâce auquel on faisait la promotion de groupes locaux. On imprimait les CD et les pochettes nous-mêmes. Ensuite on a eu un festival de musique appelé OH! Fest qui a eu lieu pendant 3 ans. J'étais la directrice artistique du festival. Je programmais la plupart des groupes pour le festival et pour les spectacles que nous organisions.
Qu'est-ce qui est arrivé à OH! Fest? Pourquoi a-t-il pris fin?
Nous avons organisé OH! Fest deux fois pendant le printemps. Les membres d'Open House Arts Collective se sont en fait séparés juste avant le troisième, mais il a quand même eu lieu parce qu'il y avait un partenariat avec d'autres gens. Celui-là était plus grand; il s'est passé en plein air et durant l'automne. J'aime beaucoup organiser des spectacles, mais j'ai un peu arrêté ça. Je n'avais pas mon groupe à l'époque où je me suis impliquée au sein de Open House, ce qui fait que je me concentrais davantage sur mon art visuel qui me permet de faire de l'illustration, des affiches et d'autres choses.
Quelle est l'importance pour toi de cette connexion avec la communauté?
J'aime être impliquée auprès de la communauté, surtout au niveau pan-canadien. C'est trippant de faire venir des groupes à London qui viennent d'ailleurs, qui sont intéressants. J'adore faire la tournée d'autres scènes et de voir ce qui se passe là-bas. J'étais plus impliquée dans la scène musicale en tant que promotrice, et maintenant je suis davantage impliquée en tant que membre d'un groupe musical et c'est très différent. En tant qu'artiste j'ai un peu l'impression d'être au second plan mais je fais toujours partie de nombreux projets différents. Je dirige une foire artisanale ici à London appelée le Rag Bag Bazaar. J'ai commencé à réfléchir aux différents types de gens à London qui sont intéressants et cool, mais que ça ne tente pas forcément d'aller à un concert. J'ai commencé à faire des recherches sur un truc qui s'appelle la culture du jour. C'est une idée pas mal simple, mais ça me semblait un peu radical. J'ai pensé, « Oh! Des activités pendant la journée? C'est vraiment cool ça! » alors j'ai commencé le Bazaar il y a trois ans. Je me suis rendue compte que je pouvais atteindre beaucoup plus de monde. La scène musicale sert vraiment les intérêts de ceux qui aiment boire et veiller tard, qui n'ont peut-être pas de famille, ou qui sont valides. Il n'y a pas beaucoup de salles à London qui sont accessibles en fauteuil roulant, alors tous les Rag Bag Bazaars ont eu lieu dans des sites accessibles en fauteuil roulant. En conséquence, je reçois un tas de gens différents à ces évènements, des gens qui ont tous des habiletés différentes et de tous les âges, et ça c'est vraiment cool.
Tes paroles véhiculent des messages puissants. Vois-tu la composition musicale comme une façon de faire une déclaration?
Je ne pense pas que les chansons servent de médium pour transmettre un message. Je ne crois pas qu'une chanson à propos de quelque chose soit aussi importante qu'un activiste ou quelqu'un qui travaille pour changer les lois. Mais j'essaie en effet d'écrire au sujet de choses qui ne sont pas nécéssairement souvent abordées. Les choses qui me sont importantes. J'aime l'idée d'inspirer. Ça a l'air arrogant, mais j'aime l'idée d'inspirer d'autres femmes. Je trouve ça cool d'être une fille dans un groupe de rock mais lorsque j'écris des chansons qui sont également au sujet de mon vécu, je trouve que j'ai davantage une connexion avec d'autres femmes. Ma composition a beaucoup changé au cours des dernières années. On est passé de chansons plutôt cute ou l'fun à mes chansons actuelles, où je tente d'être du genre sarcastique.
Comment trouvez-vous la scène artistique et musicale de London?
London est toujours un peu fluctuante avec des hauts et des bas. C'est comme partout, mais peut-être que c'est un peu plus extrême à London. Des fois j'ai l'impression que je n'aurai pas le temps de faire quoi que ce soit en un mois si ce n'est aller voir des spectacles, mais ensuite il y aura des mois pendant lesquels il ne se passe rien. En ce moment, je me sens excitée d'être à London. Il y a de nombreux groupes cool et il y a beaucoup de gens qui montent des spectacles, ce qui je crois est essentiel à ce qui constitue une scène. Les groupes sont superbes et peuvent monter leur propres spectacles, mais dès que des gens ordinaires (plutôt que des promoteurs qui s'intéressent à l'argent) se mettent à programmer des spectacles, on se retrouve avec une bien meilleure scène musicale.
Comment vois-tu la situation des femmes dans la musique et les arts canadiens en ce moment?
Il y a de plus en plus de filles dans des groupes et je trouve que, plus il y a de filles dans des groupes, plus cela donne envie à d'autres filles de faire partie d'un groupe. À chaque fois qu'un nouveau groupe cool voir le jour avec une fille comme membre, il y en a trois autres qui surgissent. Ça arrive tout le temps, et ça vient un peu par vagues. Je crois que les filles réussissent très bien au Canada présentement; il y a tellement de solidarité. Il y a des attitudes enracinées dans tous les domaines de la société, pas juste en musique. C'est partout. Si les mondes de l'éducation, des affaires et des arts sont toujours sexistes, alors le monde de la musique l'est aussi. Il y a des petites poches où les choses vont beaucoup mieux : certaines scènes punk vraiment extraordinaires qui sont hyper inclusives et vraiment bonnes pour faire face à toutes sortes de comportements oppressifs. Je crois qu'au fur et à mesure que cela deviendra plus facile d'être une femme en musique, il y aura plus de femmes en musique. C'est difficile de critiquer le sexisme quand on est toute seule. Peut-être que personne d'autre ne le reconnaitra. Mais lorsqu'on est plusieurs, c'est beaucoup plus facile de dire « voilà ce qui est arrivé » et quelqu'un te soutiendra. Je ne peux pas imaginer à quoi ça ressemblerait d'être une personne de couleur lorsqu'il arrive quelque chose et il qu'il n'y a qu'une foule de blancs présents. Alors au fur et à mesure que les scènes deviennent plus diversifiées, les choses s'améliorent : chacun devient plus responsable parce qu'il y a moins de déséquilibre.
Quels sont tes projets pour l'avenir?
Ils impliquent surtout mon groupe, So Young. Notre guitariste fondateur a déménagé au Nouveau-Brunswick, ce qui fait que notre line-up a un peu changé. J'aimerais enregistrer dès que possible maintenant que nous avons le nouveau line-up dans la poche. J'ai prévu changer un peu notre son, de virer légèrement plus heavy. Je ne dirais pas punk, mais peut-être un peu plus punk? Je ne sais pas, mais je peux l'imaginer, alors j'aimerais enregistrer ça bientôt.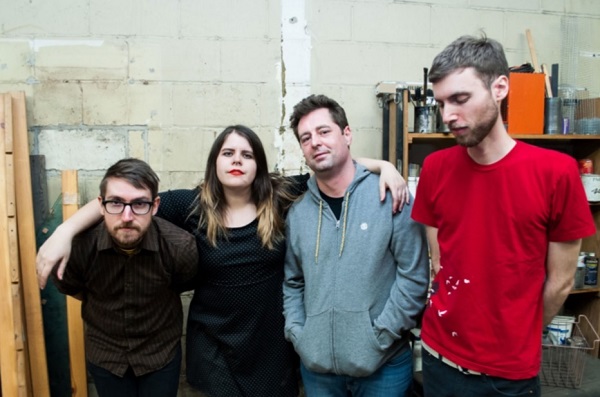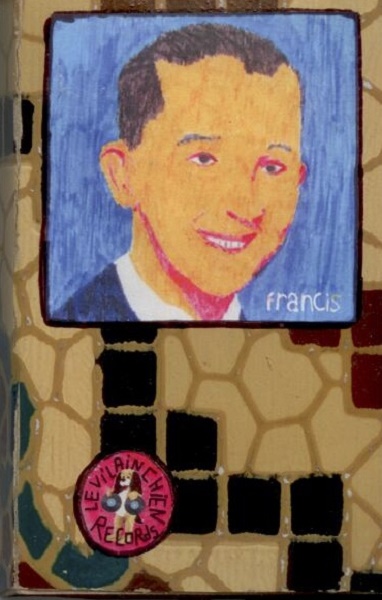 Houtitoutah
Francis
Montreal, QC
From the tribalistic brain of Mailis Rodrigues:
When Montreal becomes a tropical city, yes it's possible! You can slowly feel your body melt. Before you lose all your senses, have a drink with refreshing Francis. Dance like crazy with Martin, sing along with Jym. Exorcise your body with this frenetic, erratic rhythm that transports your soul – sometimes to the middle of a jungle populated with spirits, sometimes to the empty space ahead of us. It's time to discover Houtitoutah, the best soundtrack for your next sci-fi movie. Don't forget the popcorn!
Du cerveau tribaliste de Mailis Rodrigues:
(Traduit par la sarbacane endiablée de Julie Mayer)
Lorsque Montréal se fait ville tropicale (oui, c'est possible!), vous pouvez lentement sentir votre corps fondre. Avant de perdre tous vos sens, prenez un verre avec le rafraîchissant Francis. Dansez comme des fous en compagnie de Martin, chantez avec Jym. Exorcisez votre corps avec ce rythme erratique et frénétique qui transporte l'âme, parfois au milieu d'une jungle peuplée par des esprits, parfois vers le vide qui nous attend. C'est le temps de découvrir Houtitoutah, la meilleure trame sonore pour accompagner votre prochain film de science-fiction. N'oubliez pas le popcorn!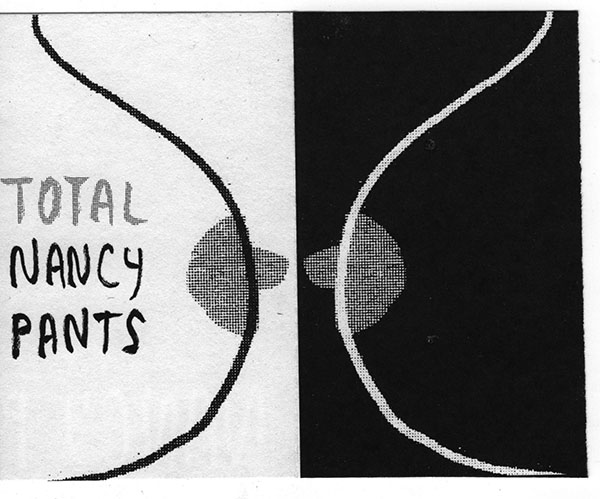 Nancy Pants
Total Nancy Pants
(Self Released)
Montréal, QC
De l'univers cosmique de Mailis Rodrigues:
(Traduit par le regain de 16h de Nicolas Coutée)
Mettez un peu de lumière dans votre journée et exorcisez tous les problèmes à l'horizon. Total Nancy Pants se partage entre douces chansons d'amour tendre et surf rock épique vous forçant à danser jusqu'à ce que vous ne sentiez plus vos jambes. Parfois seule ou accompagnée d'Adam Waito, la chaude et excentrique voix d'Ohara Hale détend vos ondes cérébrales. Enfin, la téléportation est possible!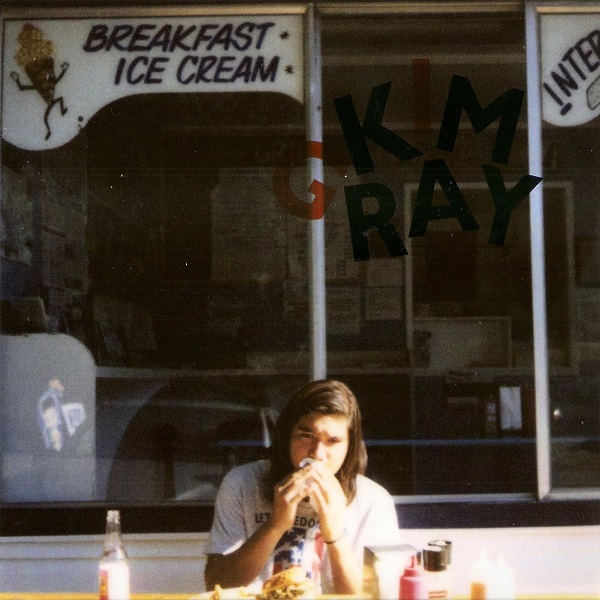 Kim Gray
Backseat Bingo
Vancouver, BC
From the summerly Mailis Rodrigues:
Sometimes you just crave a summer feeling when everything looks perfect. Yes, here it comes the BBQs, the picnics, the "I can't breathe without you." Love is in the air and Backseat Bingo is probably the best soundtrack for summer nights with your beloved right next to you. Let the countdown begin!
De l'estivale Mailis Rodrigues:
(En direct de l'hémispère gauche de Diane Beaupré)
Il y a des moments où l'on rêve à une journée d'été parfaite. Le temps des barbecues, des pique-niques, des déclarations enflammées Love is in the air arrive et Backseat Bingo est probablement la meilleure trame sonore pour les soirées d'été en compagnie de votre douce moitié. Que le décompte commence!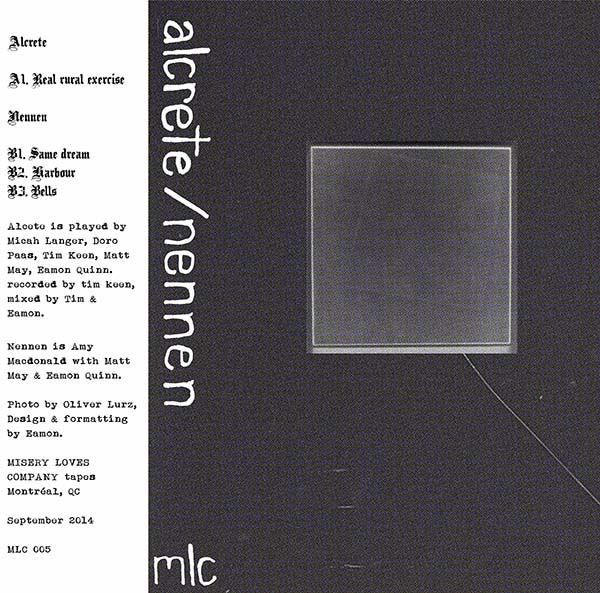 Alcrete // Nennen
Split
Montréal, QC
From the purified mind of Mailis Rodrigues:
Is something like pure noise even possible? Maybe this was the question Alcrete had on his mind when he created this quiet humming of combined electronics and excruciating vocals. An exorcism of purity where guitars slowly caress your ears and the voice, this screaming deep voice, elevates your soul. Then, when you're in pure ecstasy, Nennen pushes even further, dazzling you with their mellow, delicate voice and a crying guitar. It's like going to heaven and staying there. Music feeds the soul, noise embraces it.
De l'esprit purifié de Mailis Rodrigues:
(Traduit par Jessica Grenier)
Est-ce que le bruit pur est quelque chose qui peut exister? Peut-être est-ce là la question qui hantait l'esprit de Alcrete quand il a créé le calme bourdonnement de cette combinaison d'électronique et de voix insupportable. C'est un exorcisme de pureté où les guitares caressent lentement vos oreilles pendant que la voix, cette voix en un cri profond, élève votre âme. Puis, lorsque vous atteignez l'extase pure, Nennen pousse encore plus loin, vous éblouissant avec sa guitare criante et sa douce voix délicate. C'est comme monter au paradis et y rester : la musique nourrit l'âme, qui ne fait qu'un avec le bruit.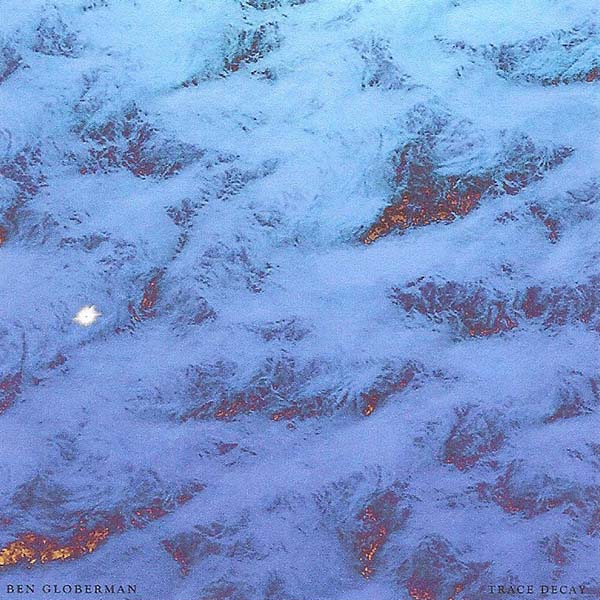 Ben Globerman
Trace Decay
(Self-released)
Montreal , QC
From the nomadic dwelling of Mailis Rodrigues :
To dwell somewhere assumes that one creates a certain level of intimacy. Intimacy that grows within the place, the places that one relates to and discovers. Ben Globerman dwells in a factory where he collects whispering sounds that he superimposes, layer after layer, as if an assemblage of objets trouvés. And somehow we are involved in this weird lullaby, that nestles us into a sound blanket. Trace Decay resembles a Gregorian chant from a post-industrial era, reminding us at every chord that place is more than a container, it's a living body that breathes through sound.
En direct de l'habitat nomade de Mailis Rodrigues :
(Traduit par Diane Beaupré )
Habiter quelque part suppose que l'on crée un certain degré d'intimité. Une intimité qui se développe à l'intérieur, dans les endroits que l'on découvre et qui nous touchent. Ben Globerman habite dans une usine où il collectionne les murmures ambiants qu'il superpose, couche après couche, tel un assemblage d'objets trouvés. Sans que l'on sache pourquoi, on se laisse emporter par cette berceuse, qui nous enveloppe dans une couverture sonore. Trace Decay ressemble à un chant grégorien de l'époque post-industrielle, qui nous rappelle à chaque accord qu'un endroit est plus qu'un habitat, c'est un corps vivant qui respire par le son.
Ben Globerman – Obsidian (Husk)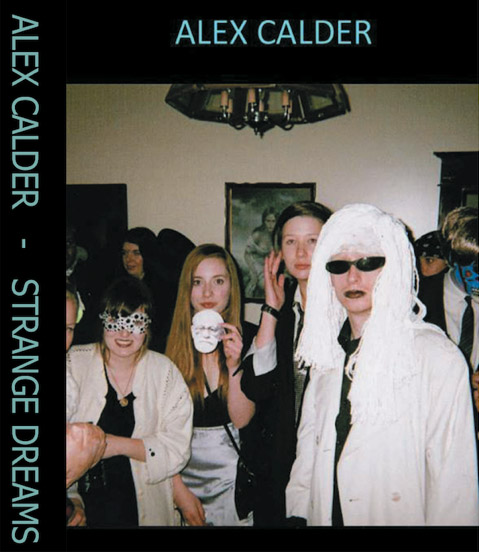 Alex Calder
Strange Dreams
Montréal, QC
From the strange divan of Mailis Rodrigues:
Maybe we should all live in a delusional dream like the one Alex Calder proposes. Or maybe he really is born in another time. A time where bodies walked freely through psychedelic soundwaves. Listening to this album is like living in a utopian place where a warm voice guides us along its unknown paths. A journey enriched by layers of mellifluous synths that forge new realities where our minds inevitably wander. A psychotherapy session shaped on tape. No need for divans, just dance, dance, dance, and in the end what remains is pure joy.
Du divan étrange de Mailis Rodrigues:
(Traduit par la nouveauté flamboyante de Julie Forget)
Peut-être que nous devrions tous vivre dans un rêve délirant comme celui proposé par Alex Calder. Ou peut-être est-il vraiment né dans une autre époque. Une période où les corps marchaient librement parmi des ondes acoustiques psychédéliques. Écouter cet album est comme vivre dans un endroit utopique où des voix chaleureuses nous guident le long de ses chemins inconnus. Un voyage enrichi par des couches de synthétiseur qui façonnent de nouvelles réalités dans lesquelles notre esprit erre inévitablement. Une session de psychothérapie formée sur une cassette. Nul besoin de divans; dansez, dansez, dansez, et au final, un pur bonheur est tout ce qui reste.

Alex Calder – Born in Another Time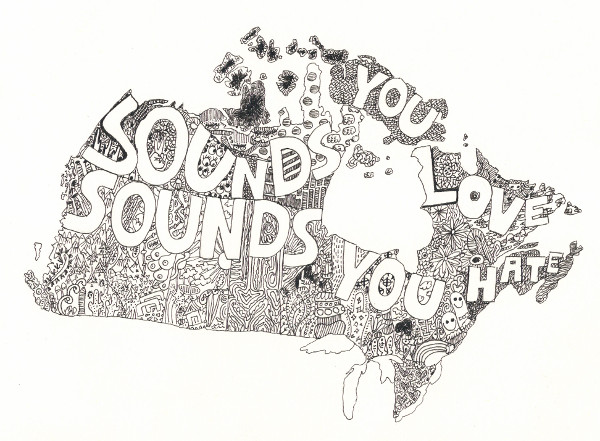 Vancouver New Music has launched a Canada-wide sound curation project entitled Sounds You Love / Sounds You Hate. By creating a Google-mapped archive of sublime intonations from across the country, Sounds You Love / Sounds You Hate breathes life into the diaphragmatic curiosities that keep us stumbling for an explanation in our natural and sonorous world. Vancouver Sound Design maps the sounds that define a particular place. In much the same way that sepia glyphs are memorially imprinted by apertures and flashing filaments, Soundscape Design harnesses frames of sound and fragments of time.
Sounds You Love / Sounds You Hate
Interview with Giorgio Magnanensi of Vancouver New Music
Canada, All of Canada
(Organization is located in Vancouver, BC)
From the summer blizzard brain caves of Katie Jensen, Mailis Rodrigues, Alexandra Jaworiwsky, and Josh Robinson:
Hearts beat. Footsteps echo. Fingers tap. A gentle hum can carry across a room. All of these sounds transform the landscape of the human body and help us relate to and understand each other. If you were to close your eyes, the world would simply disappear, covering you in a blanket of sound. But what if you could tap into the sounds from different places? What if half a world away, you could hear rural Canada covered in snow: the crunch of ice beneath tires, the crackling of dry branches rubbing together in the wind, the bark of a dog across a frozen field? What if you closed your eyes and instead of seeing a place, you heard it?
Vancouver New Music has launched a Canada-wide sound curation project entitled Sounds You Love / Sounds You Hate. By creating a Google-mapped archive of sublime intonations from across the country, Sounds You Love / Sounds You Hate breathes life into the diaphragmatic curiosities that keep us stumbling for an explanation in our natural and sonorous world. Vancouver Sound Design maps the sounds that define a particular place. In much the same way that sepia glyphs are memorially imprinted by apertures and flashing filaments, Soundscape Design harnesses frames of sound and fragments of time.
Giorgio Magnanensi, artistic director for Vancouver New Music, is one of the key organizers for Sounds You Love / Sounds You Hate. He describes His favourite Vancouver sound is a screeching train; metal against metal, tearing through the silence of a ferry terminal at night.
"One night i was in Horseshoe Bay, on the west side of the city near the ferry terminal. There is a train ramp on a very steep curve on the hill. When the wheels hit this curve, there is very strong friction on the metal track. A friend told me there was a fantastic sound every night at midnight… a screeching, high pitched sound of the metal wheels scratching intensely on this steep curve of the track. Some people would say that this is an obnoxious, annoying sound… but I thought it was very eerie, very electronic, very unreal to me."
Sounds You Love, Sounds You Hate allows participants to develop a new musical definition that is unshackled from traditional compositional constraints such as time signature, rhythm and melody.
Voices, wails, tumults, and melody are the phonic fingerprints that smear our glassy countenance: auditory affectations that direct, influence, and empower our belief and faith in sound as a creative force.
Vancouver New Music is asking participants to provide a sound byte alongside location coordinates to be published in an online sound map. Files will be accepted until September 20th, after which the sound map will be prepared for exhibition from late September into October.
Du blizzard estival emplissant la caverne cérébrale de Katie Jensen, Mailis Rodrigues, Alexandra Jaworiwsky, et Josh Robinson:
(Traduit par Jessica Grenier)
Des battements de cœur. L'écho d'un pas. Des doigts qui tambourinent. Un ahem discret peut s'entendre à l'autre bout d'une pièce. Ces sons transforment tout le paysage qu'est le corps humain, ils nous aident à nous rapprocher des autres et à les comprendre. Si vous fermiez les yeux, le monde disparaîtrait complètement, vous enterrant alors sous une couverture de sons. Mais si l'on pouvait puiser dans les sons d'endroits lointains, à l'autre bout du monde ? Si on pouvait entendre la campagne canadienne recouverte de neige : le crissement de la neige sous les pneus, le craquement de branches sèches se frottant l'une contre l'autre par le vent, les aboiements d'un chien répercutés par un champ glacé… Si vous fermiez les yeux, et plutôt que de voir un endroit, vous l'entendiez?
L'organisme Vancouver New Music a lancé un projet de conservation des sons intitulé Sounds You Love / Sounds You Hate à la grandeur du Canda. En créant sur Google Map des archives de sonorités canadiennes sublimes, le projet cherche à donner vie aux particularités diaphragmatiques qui, dans notre environnement sonore naturel, nous font arrêter pour en chercher la provenance. Vancouver Sound Design cartographie les sons qui définissent un endroit précis. Soundscape Design collecte des fragments de sons et de temps, de la même façon que les photographies passent à la postérité par le biais d'ouvertures et de filaments incandescents.
Giorgio Magnanensi, le directeur artistique de Vancouver New Music, est l'un des principaux organisateurs du projet Sounds You Love /Sounds You Hate. Il raconte que le son qu'il aime le plus de tout Vancouver est le cri strident d'un train qui freine, métal contre métal, déchirant le silence nocturne à son arrivée en gare.
« Une nuit, j'étais à Horseshoe Bay, tout près de la gare maritime à l'ouest de la ville. Il y a une colline à cet endroit, et une rampe qui fait une courbe très serrée. Quand le train arrive à la courbe, la friction sur le rail de métal est très intense. Un ami m'avait dit qu'il entendait un son fantastique chaque soir à minuit, le cri perçant produit par le frottement des roues métalliques contre les rails dans la courbe. Certains pourraient dire que c'est un bruit énervant et désagréable, mais je le trouve féérique, il a quelque chose de très irréel, de très électronique pour moi. »
Le projet permet aux participants d'élaborer une nouvelle définition de la musique qui n'est pas restreinte par les contraintes de composition traditionnelles, comme la mesure, le rythme et la mélodie.
Les voix, les gémissements, le tumulte et la mélodie sont les empreintes digitales phoniques qui s'étendent sur le verre de notre expression, des imitations auditives qui dirigent, influencent et renforcent notre croyance en la force créatrice du son.
Vancouver New Music demande aux gens de lui faire parvenir des clips sonores accompagnés des coordonnées du lieu afin de les publier sur la carte de sons en ligne. Les fichiers seront collectés jusqu'au 20 septembre, date à laquelle la carte sera préparée en vue de l'exposition qui aura lieu au mois d'octobre.
---