Tag: magnus tiesenhausen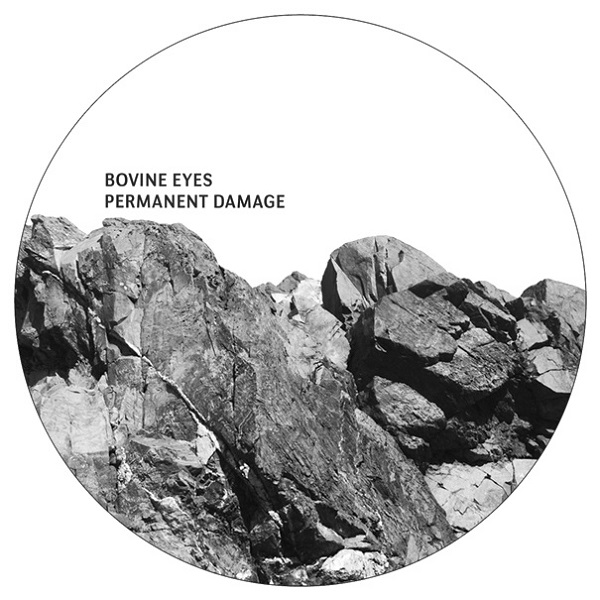 Bovine Eyes
Permanent Damage
(Flange Patrol)
Montreal, QC
From the ripe fruit of Magnus Tiesenhausen:
Beneath Drexciyan waves, the laser grid expands. Permanent Damage is a cinematic succession of stellar map levels. Outlander-style leads and disco shimmer give way to night-vision promenades, sprawling badlands. Arpeggiations provide secret strength to the smooth silver cruisers. A wireframe sinkhole draws us near, only to collapse into a tumult of synth drums. Bovine Eyes, our guide through the interior wasteland, deftly navigates poison gas traps and prismatic crevices, shows us where to find the ripe fruit. Skiffs of sand from the wheels sting our eyeballs and form tiny crystalline tears along our runny noses.
Du fruit mûr de Magnus Tiesenhausen:
(Traduit par Jessica Grenier)
La grille du laser s'étend sous les vagues Drexciyanes. Permanent Damage est la succession cinématique des différents niveaux d'une carte stellaire. Les fils conducteurs rappelant Outlander et les scintillements disco laissent place à des promenades en vision nocturne dans une étendue de badlands. Les arpègements impulsent une force secrète à la fluidité des croiseurs d'argent. L'armature d'un gouffre nous aspire avant de s'effondrer dans un tumulte de batteries synthétisées. Bovine Eyes, notre guide pour traverser cette terre intérieure dévastée, évite habilement les pièges de gaz empoisonné et les fissures prismatiques pour nous montrer où se trouve le fruit mûr. Les roues projettent des grains de sable qui nous piquent les yeux, formant des cristaux de larmes chaque côté de nos nez qui coulent.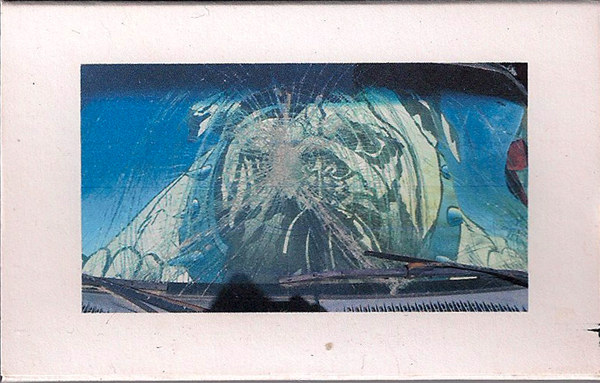 Guy Dallas
Words Like Violence
Toronto, ON
From the rolling eighth of Magnus Tiesenhausen:
We enter the longest hallway at an abrupt keel to the darkness on the other side of nine-to-five. Subterranean house four-counts with a delinquent rolling eighth. Stillness in the pitch passageway, as hundreds of human beings thrash in ecstasy or despair. The underworld divides into simultaneous movement/stasis. Translucent layers collide, revealing architectural narratives orbiting slowly through the smoke. Melodic taut steel springs and mercenary vocal samples drive our well-oiled bodies into endless production. Moving our hands in frenetic flurries, we tense and bend to the merciless handclap. The jack, the roll, the keep-pushing-on.
Des mesures à huit temps de Magnus Tiesenhausen:
(Traduit par Andréanne Dion)
Nous pénétrons dans le plus long des couloirs, avec un chavirement brusque dans la noirceur à l'envers du neuf à cinq. Des maisons souterraines abritent des mesures à quatre temps et des mesures à huit temps délinquantes. C'est le calme dans les couloirs rythmiques, alors que des centaines d'humains commencent à se débattre d'extase ou de désespoir. Les Enfers se divisent, à la fois en mouvement et immobiles. Des couches translucides entrent en collision, révélant des récits architecturaux qui gravitent lentement à travers la fumée. Des ressorts tendus d'acier mélodiques se cassent et des échantillons vocaux mercenaires conduisent nos corps bien huilés dans une production sans fin. Bougeant nos mains en rafales frénétiques, nous nous crispons et nous plions aux impitoyables applaudissements. La prise, le roulement, le mouvement continuel.

Guy Dallas – Words Like Violence
---