Tag: lp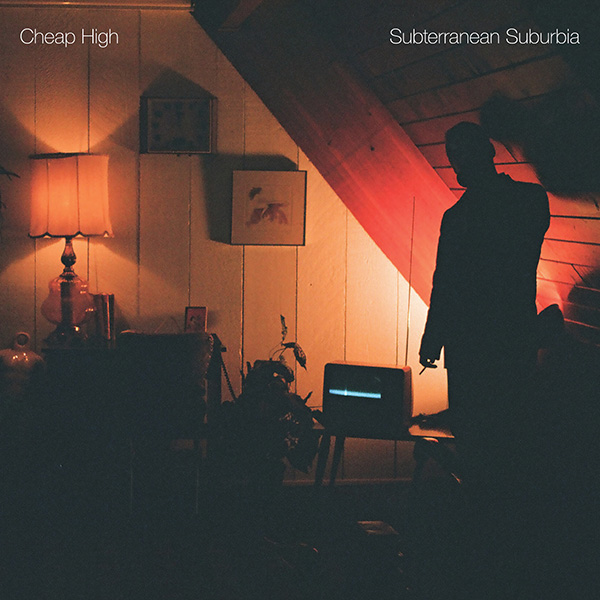 Cheap High
Subterranean Suburbia
Abbotsford, BC // Vancouver, BC
From the illicit parents' basement of Kyle Valade:
Winter nights vectoring towards Vancouver, phone dead, music loud over smoke being sucked out the window, airdrumming the cold from your hands. This band calls themselves suburban, but at least two of the members have been playing around the city for seven years. Cheap High have existed for about three. _Subterranean Suburbia_ is their first full-length and marks the debut of Dipstick Records – so you can be sure the onslaught is measured and explosive. Good thing, because it'll probably be a long time before I change the CD in my car.
De la cave parentale illicite de Kyle Valade:
(Traduit par les doigts frigorifiés de Jessica Grenier)
Les nuits hivernales se dirigent vers Vancouver. Ton cellulaire est mort. De la musique puissante écrase la fumée, qui s'échappe par la fenêtre ouverte. Tu réchauffes tes mains en jouant du airdrum. Ce groupe se dit banlieusard, mais au moins deux de ses membres jouent en ville depuis sept ans – et Cheap High existe depuis trois. _Subterranean Suburbia_ est leur premier album complet, et il inaugure Dipstick Records. Donc, l'assaut est assurément calculé et explosif. C'est une bonne chose, parce que je ne changerai pas le CD dans ma voiture avant un bon moment.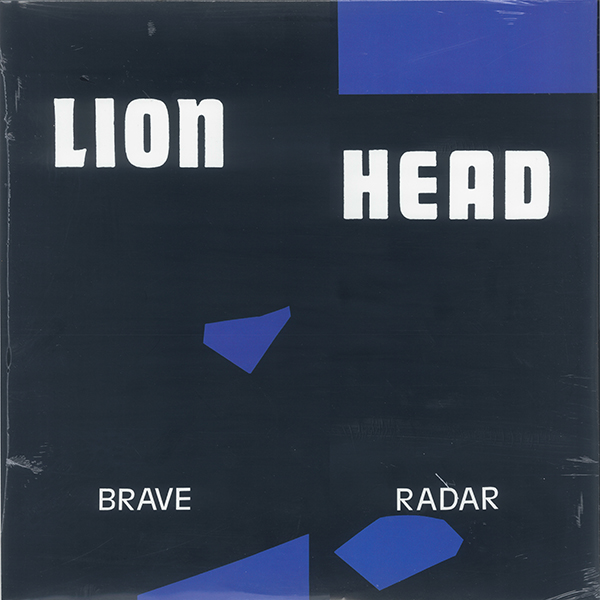 Brave Radar
Lion Head
Montréal, QC
From the littered desk of Laura Donohue:
The elevator's interior is so reflective it is hard to tell when the door has opened. Stepping inside, a million different versions of yourself extend radially from each corner. Tilting sideways to glimpse your other selves, one figure splits from the lattice. The rogue steps forward and presses an arm through the fluid pane. Your fingers almost touch. The elevator chimes the arrival of the 6th floor, ending the fever dream. Where do you go from here?
Du bureau encombré de Laura Donohue:
(Traduit par le voyage en ascenseur de Maya Keshav)
L'intérieur de l'ascenseur est si réfléchissant qu'il est difficile de remarquer que la porte s'est ouverte. En entrant, un million de versions de toi-même se répand en étoile de chaque coin. Tu te penches de côté pour entrevoir tes autres toi, quand un des toi se sépare du treillis. L'intrus s'approche et pousse un bras à travers le carreau fluide. Vos doigts se touchent quasiment. L'ascenseur sonne l'arrivée du sixième étage, mettant fin aux hallucinations. Où tu vas maintenant?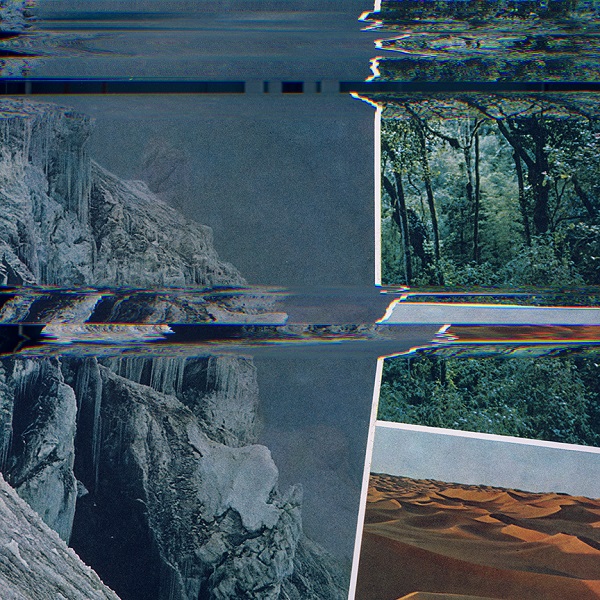 Sarah Davachi
Dominions
Vancouver, BC // Montreal, QC
From the deep chasms of Joshua Robinson:
Soft lulls nudge at the drone-ry of sinusoidal eupnea as electronic orchestration brings to light the staying power of a textured calm. The sonic palette is antiquated, but in being so is refined; the tools of bygone times exhumed to breathe once again, exhaling the fine tones of a mastered craft and the channeled voice of a resonant staticism. These compositions are as delicate as glass, as fragile as they are ethereal. Yet, they are elemental in their resonance; flowing structures and layered depths bridging chasms too deep to truly know.
Des abîmes profondes de Joshua Robinson:
(Traduit par la sérénité texturée de Maya Keshav)
Les tendres accalmies effleurent la drone-essence de la douceur sinusoïdale pendant que l'orchestration électronique met en lumière l'endurance d'une sérénité texturée. La palette des sons est vieillotte, mais en l'étant, elle est raffinée; on exhume les outils d'une époque revolue pour qu'ils respirent encore, en expirant les tons délicats d'un métier maîtrisé et d'une voix transmise, immuable. Ces compositions sont aussi délicates que le verre, aussi fragiles qu'éthérées. Mais, leur résonance est fondamentale; les structures fluides et les fonds superposés s'étendent sur les abîmes trop profondes pour vraiment les connaître.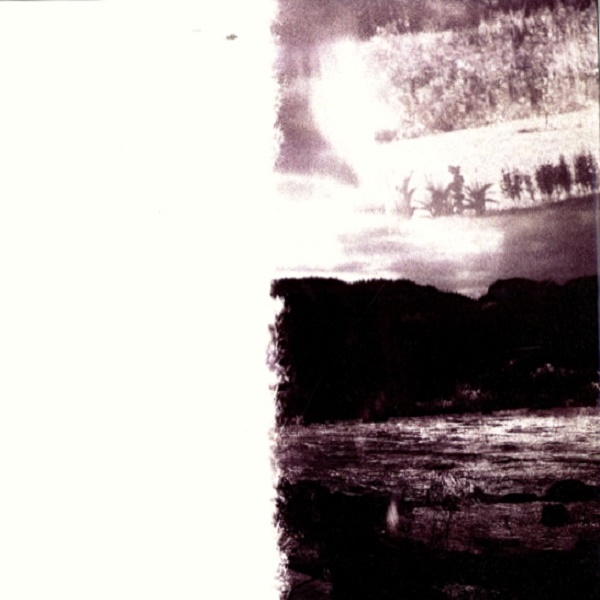 Richard Ritalin & Racism
Witch Hunter Blues
Ottawa/Toronto, ON
From Talia Jacob, once upon a time, in a land far, far away…
Richard Ritalin & Racism's fifteen-minute release sweeps you into twisted and tortured far away lands. Through cheeky rhymes and catchy chants, Richard's matter-of-fact talk-singing spins tall and horrible tales peopled with colourful and macabre characters. RR&R's fantastical tales of turpitude are indelible. Their rhythm and rhyme are just as haunting as the stories themselves. Do not be surprised when you find yourself involuntarily chanting the depraved and witty lyrics of Witch Hunter Blues.
De Talia Jacob, autrefois, dans un pays très, très éloigné…
(Traduit par Mylène à l'autre bout du monde Quevillon )
La sortie de l'album de Richard Ritalin & Racism – d'une quinzaine de minutes – vous emporte dans une contrée éloignée, tordue et torturée. La conversation chantée et terre-à-terre de Richard relate des contes horribles peuplés de personnages colorés et macabres, en utilisant des rythmes insolents et des chants accrocheurs. Les récits de RR&R remplis de turpitudes sont ineffaçables. Leurs rythmes ainsi que leurs rimes sont aussi obsédants que les histoires elles-mêmes. Ne soyez pas surpris si vous constatez que vous psalmodiez involontairement les paroles perverses et pleines d'esprit de Witch Hunter Blues.
Richard Ritalin & Racism – Marauding Monster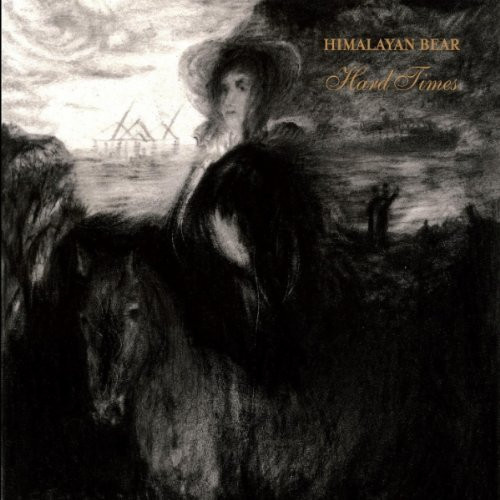 Himalayan Bear
Hard Times
Victoria, BC
From the hibernation stockpile of Johnnie Regalado:
The Himalayan Bear is the way west coast version of the Yeti, except this beast is more like a moseying minstrel. One you might find slinging beers or strumming guitars inside Victoria's Tavern of the Damned. One you've seen alongside the likes of other Victoria music heroes. On wax, Hard Times unspools like a grand tapestry. These songs strike a lingering loneliness that can only be understood through the crashing crescendos.
Des réserves d'hibernation de Johnnie Regalado:
(Traduit par la patte d'ours de Geneviève Simard)
L'ours de l'Himalaya est la version côte ouest du Yeti, sauf que cette bête fait davantage penser à un troubadour flâneur. Un de ceux que vous pourriez trouver à Victoria, dans la Tavern of the Damned, en train d'enfiler des bières ou de gratter sa guitare. Un de ceux que vous avez vus graviter aux côtés d'autres héros de la scène musicale de Victoria. Sur disque, Hard Times se déroule comme une imposante tapisserie. Les chansons assènent une solitude persistante qui ne peut être comprise que par le truchement des crescendo qui se fracassent.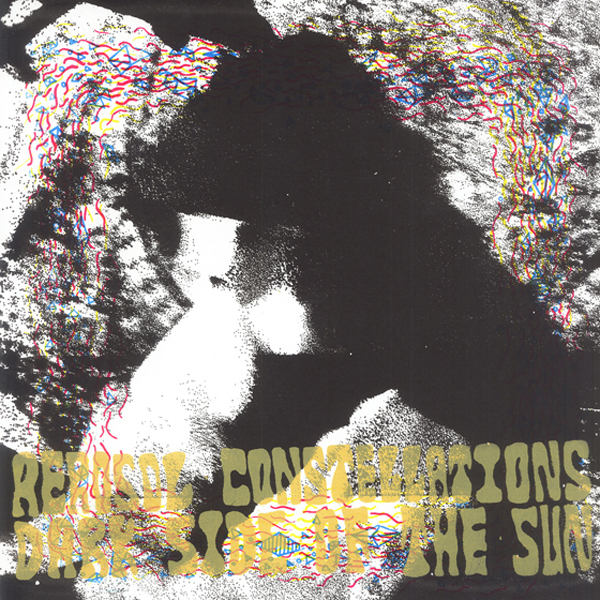 Aerosol Constellations
Dark Side of the Sun
Vancouver, BC
From the individual perceptions of Mark Streeter:
Part sculptors, part channelers, Bill Batt and Jeremy Van Wyck of Aerosol Constellations are capable of transforming the surrounding environment with just a few knob twists and harmonic scrapes. It's no small feat that this record effectively documents the sense of presence they create live. Play it repeatedly and hear it again for the first time, over and over. Play it at a party and suddenly everyone's together and alone all at once, staring into the threshold of shared consciousness and individual perception. Ships in the night tied together by a chain being dragged by the wind.
Des perceptions individuelles de Mark Streeter:
(Traduit en direct par Julie Forget)
Moitié sculpteurs, moitié channelers, Bill Batt et Jeremy Van Wyck d'Aerosol Constellations sont capables de transformer l'environnement qui les entoure en tournant simplement quelques boutons et en harmonisant quelques grattements. Le fait que cet album rende réellement la présence qu'ils manifestent dans leurs prestations live est tout un exploit. Jouez-le à répétition et entendez-le encore pour la première fois, encore et encore. Jouez-le pendant une fête et tout à coup, tout le monde est ensemble et seul en même temps, fixant le seuil de la conscience partagée et de la perception individuelle. Des bateaux dans la nuit liés par une chaîne, poussés par le vent.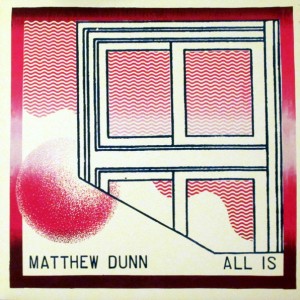 Matthew Dunn
All Is
(Cosmic Range)
Toronto, ON
From the moon gardens of Jesse Locke:
Doc Dunn flings open the shutters of perception on this vinyl-only expedition into the inner cosmos. Switched on to heliocentric frequencies, these home-recorded heatwaves were laid down Portastudio style as the blueprint for future flights in a group incarnation, yet stand alone as a soothing and spellbinding trip. Side A starts off with a series of soft-focus sketches varying in degrees of abstraction, but the pair of longer pieces on the flip is where it really lifts off. The 11-minute "All Is And Ever Will Be" hovers on a hazy organ drone with muted splatter-clatter skimming below the surface like a one-man Flower-Corsano Duo. Closer "Earth House" is the coolest pool of equanimity, layering echoed keys with electronic squelch and a headbobbing rhythm to bring the journey back to Satchidananda.
Des jardins lunaires de Jesse Locke:
(Traduit par la fréquence héliocentrique de Vincent Rondeau)
Doc Dunn ouvre grand les volets de la perception avec ce parcours du cosmos intérieur, disponible exclusivement sur vinyle. Ces vagues de chaleur sonores, réglées sur des fréquences héliocentriques et enregistrées maison à la Portastudio, constituent autant un modèle pour des explorations de groupe futures qu'un voyage en soi, à la fois envoûtant et apaisant. La face A présente une série de vignettes floues à degré d'abstraction variable, mais les deux longues pièces du verso décollent pour de bon. Sur « All Is and Ever Will Be », qui dure 11 minutes, la vibration d'un orgue vaporeux est troublée par le fracas d'une batterie sauvage, évoquant une fusion en un seul être du duo Flower-Corsano. La finale, « Earth House » est un lac frais d'équanimité aux sédiments de claviers réverbérés, de giclements électroniques et de rythmes entraînants qui vous ramènent vers le Satchidananda.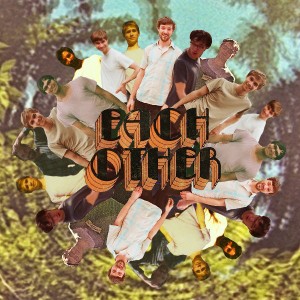 Each Other
Being Elastic
Montréal, QC
From the exploding elastic inevitable of Kevin Stebner:
These boys have been pumping out the jams for years with near unrivaled pedigree, and are now off on a tangent of Beatlesisms warring with Womenisms. Monotone harmonies reverberate atop plucky guitar lines and cracked cymbal, tambo-heavy percussion. Each Other hold sway over the mountains of kids mining the past. You can take the boys outta Halifax, but you can't stop them from pop exploding.
De l'inévitable explosion élastique de Kevin Stebner:
(Traduit par l'onomatopée percussive de Catherine Debard)
Durant des années, ces garçons ont jammé leur son avec un pedigree presque sans rival. Aujourd'hui, ils entament une bataille sonore entre Beatlesisme et Womenisme. Des harmonies monotones réverbèrent sur de courageuses mélodies de guitares, cymbales craquées et percussions lourdement tambourinées. Each Other ont de l'emprise sur la montagne de gamins qui déterrent le passé. Vous pouvez sortir ces types d'Halifax, mais ne pourrez les empêcher d'exploser dans la pop.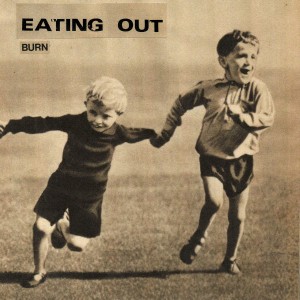 Eating Out
Burn
Vancouver, BC
From the cloudbursts of Alison Lang:
Supergroup is a funny word. It summons visions of older men in sharp hats, or maybe younger men in eyeliner. Eating Out is a supergroup in that it features four punx from three super bands, but there is not a shred of ego heard in the music, nor a single note wasted. The songs on Burn sparkle and crunch like a smashed bottle on pavement darkened by West Coast cloudbursts. And then the closer, "That's My Man," is a ghostly-winsome grunge-pop dream. 100% fun.
Des averses d' Alison Lang:
(Traduit par le déchaînement de Julie Forget)
Le terme « supergroupe » est amusant. Il rassemble les visions de vieux hommes portant d'élégants chapeaux, ou peut-être d'hommes plus jeunes portant du eye-liner. Eating Out est un supergroupe dans le fait qu'il comporte 4 punks provenant de 3 super groupes, mais aucune trace d'ego ne se trouve dans leur musique et aucune note n'y est perdue. Les chansons de Burn éclatent et craquent comme une bouteille se brisant sur la chaussée assombrie par les averses de la côte Ouest. Et puis, le dernier morceau, « That's My Man », se voit être un rêve pop grunge fantomatique-charmant. Voilà 100 % de plaisir.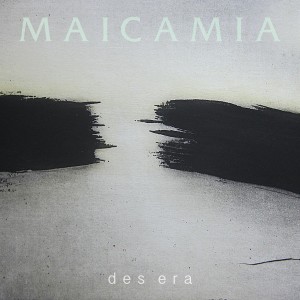 MaicaMia
Des Era
(Self Released)
Montréal, QC
From the post-apocalytic transmission of AnneMarie Papillon:
(Translated by AnneMarie Papillon)
At WC, we were slow to register the existence of MaicaMia. In 2012, back when the band was playing as a duo, they recorded Sparcity Blues, a beautiful work of dimly lit folk and slowcore sadness. Most of us missed it, but the album was acknowledged here.
Since being joined by GY!BE's Mauro Pezzente in the past year, the group has now released Des Era, a collection of dark experiments where the raw complexity of dreadful feelings is used to their advantage. Like a magnetic force of nature, it draws you in. Sparse arrangements chart ethereal explorations of the moon in a post-apocalyptic transmission. It is a blackened aurora borealis awash with sonic experimentation streaking across our winter sky. The hypnotic haziness of Maica Armata's vocals seem to melt all over the cathartic clashes of drums and dense bass notes. MaicaMia deal with an uneasy 21st century blues; pained and haunting, melodic and challenging.
Des transmissions post-apocalyptiques d'AnneMarie Papillon:
Chez WC, nous avons été lents à réaliser l'existence de MaicaMia. En 2012, alors que le groupe n'était qu'un duo, ils enregistrent Sparcity Blues, une excellente oeuvre de folk tamisé et de tristesse slowcore. La plupart d'entre nous ne l'ont pas vu passer, mais l'existence de l'album est reconnue ici.
Au cours de la dernière année, Mauro Pezzente de GY!BE a rejoint le groupe. Ils sortent maintenant Des Era, une collection de sombres expérimentations où la complexité brute de ces émotions qui font peur est utilisée à leur avantage. Comme une force de la nature empreinte de magnétisme, ils nous attirent à eux. Les arrangements minimes semblent évoquer les explorations éthérées de la lune, dans une transmission post-apocalyptique. C'est une sombre aurore boréale inondé d'une expérimentation sonique, laissant ses trainées lourdement teintées dans notre ciel d'hiver. La brume hypnotique qui voile la voix de Armata semble se fondre partout sur les clashs cathartiques de batteries et les denses notes de basses. Maicamia maîtrise habilement un blues quasi perplexe en ce 21e siècle : peiné et obsédant, ambitieux et mélodique.
---