Tag: louis-felix pellerin de chevigny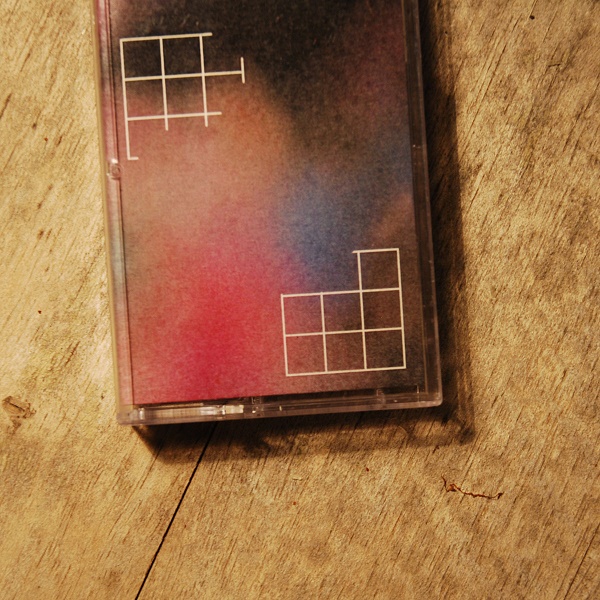 Philippe Vandal
Frag
Montreal, QC
From the splintered mind of Laura Stanley:
Our hearts once beat together. Their united sound displaced the loneliness that lived inside me for so long. But now, the loneliness has returned and I hear the ghosts of our former life: our fights, our joy, your favourite jazz record, the clatter of our dishes, the static from the TV when we forgot to pay our cable bill. In Frag, Montreal's Philippe Vandal summons distant discordance with forgotten feelings. Like us, these memories are fragmented and atonal. Together they sound as fearful of the future as I am.
De l'esprit fragmenté de Laura Stanley:
(Traduit par la mentalité capricieuse de Louis-Félix de Chevigny)
Nos cœurs ont autrefois battu à l'unisson. Ce battement synchronisé a repoussé la solitude qui vivait en moi depuis si longtemps. Maintenant, elle est de retour et je peux entendre les spectres de notre vie d'auparavant : nos chicanes, notre joie, ton disque de jazz favori, le bruit de nos assiettes, les parasites de notre télé la fois où nous avions oublié de payer notre facture de câble. Dans Frag, le Montréalais Philippe Vandal invoque, par des sentiments oubliés, une discordance lointaine. Comme nous, ces souvenirs sont fragmentés et atonaux. En les écoutant, on pourrait penser qu'ils sont aussi effrayés par le futur que je le suis.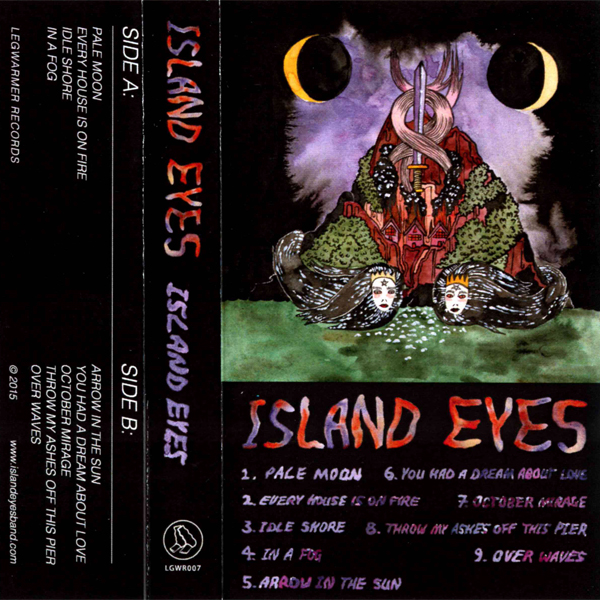 Island Eyes
Island Eyes
Victoria, BC
From the sea salt eyes of Johnnie Regalado:
These synths and drum machines have been programmed to love. The 1s and 0s migrate across the rolling drum lines, herded by delicately arranged strings. The engineer/composer of these whimsical songs has reinvented himself; his eyes now fully opened to the sea salt mist of island life. A seafaring cyborg who croons lullabies over the sound of a moored ship knocking against the dock. Gather round for the new era ballad.
Des yeux de sel marin de Johnnie Regalado:
(Traduit par les cornées brumeuses de Louis-Félix Pellerin de Chevigny)
Ces synthés et ces boîtes à rythmes ont été programmés pour aimer. Les mesures se succèdent et traversent des lignes de percussions naturelles, le tout suivi de cordes délicatement arrangées. L'ingénieur-compositeur de ces morceaux abracadabrants s'est réinventé; ses yeux maintenant totalement ouverts à la brume de sel marin de l'insularité. Un cyborg marin qui fredonne des berceuses au son des bateaux amarrés se heurtant au quai. Tous en cercle pour la ballade de la nouvelle ère.
Island Eyes – Every House Is On Fire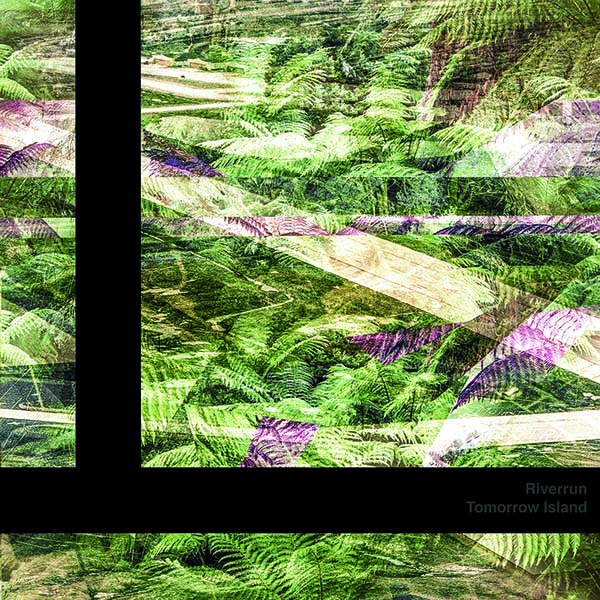 Riverrun
Tomorrow Island
(Self Released)
Toronto, ON
From the horrific conclusions of Gabe Girard:
Riverrun strike a happy medium in the freeform electroacoustic realm. The acoustic musicianship of T.O. avant-garde mainstays Jake Oelrichs (Run With The Kittens, St Dirt Elementary School) and Peter Lutek (Engine, Avi Granite:6) is never overshadowed by the subtle electronics, nor does it feel like an unplugged free jazz session; A genuine synthesis is achieved. Additionally, they mask the line between composition and improvisation, dwelling in an ambiguous middle ground full of mystery and anticipation. Like a Poe story, suspense is gradually built upon mounting tension — except the horrific conclusion is never given away.
Traduit par le récit inachevé obsédant de Gabe Girard:
(Traduit par le récit inachevé obsédant de Louis-Félix Pellerin de Chevigny)
Riverrun arrive à un juste milieu dans le domaine de l'électroacoustique freeform. Loin d'être comme une session de Free jazz sans sono, les prouesses acoustiques des piliers d'avant-garde de T.O Jake Oelrichs (Run With The Kittens, St Dirt Elementary School), Peter Lutek (Engine, et Avi Granite:6) ne se font jamais éclipser par l'électronique subtile, et achèvent une synthèse authentique. En plus, ils chevauchent la frontière entre le composé et l'improvisé, prenant résidence dans un milieu ambigu plein de mystère et d'anticipation. Tel un conte de Poe, le suspense augmente avec la tension qui monte, sans que l'atroce conclusion ne soit jamais révélée.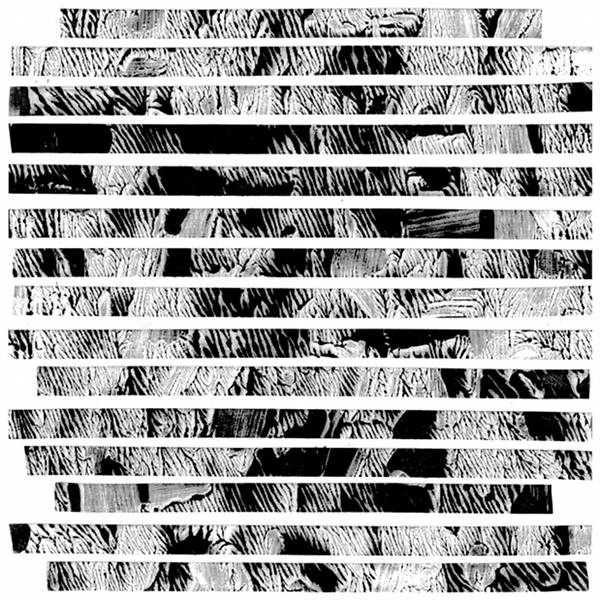 Telstar Drugs
Endless Straight
(Perdu)
Montréal, QC
From the inward motions of Javier Fuentes:
To put my excitement for this record into perspective, I have to acknowledge Telstar Drugs as one of a handful of bands that genuinely changed the way I listen to music. Their debut tape was one of the most potent transmissions of 2012, setting up a new radar along the way. Reckless energy and patient skill showcased the hallmarks of a group of musicians fully accomplished yet constantly moving. On Endless Straight their motions make progress by pointing inward rather than forward. To chase the rhythm is to outpace yourself. The quicker you move, the further you are from the end; it is these sacred repetitions you're chasing after all. A long overdue appearance on wax furthers the gripping fever for this one.
Des mouvements vers l'intérieur de Javier Fuentes:
(Traduit par la plume intérieure de Louis-Félix Pellerin de Chevigny)
Afin de mettre en perspective l'enthousiasme que je manifeste pour ce disque, je dois dire que Telstar Drugs fait partie de la poignée de groupes qui ont profondément influencé ma façon d'écouter de la musique. Sa première cassette a été l'une des plus grosses découvertes de 2012 et elle est vite tombée dans l'œil de bien des amateurs de musique. Telsar Drugs, par son énergie insouciante et sa patience, s'est révélé comme un groupe de musiciens accomplis mais malgré tout en constante évolution. Dans Endless Straight, leurs mouvements harmoniques progressent vers l'intérieur plutôt que vers l'avant. Talonner le rythme, c'est se dépasser. Plus vous allez vite, plus vous vous éloignez de la fin; ce sont ces répétitions sacrées que vous pourchassez, après tout… L'annonce d'une sortie vinyle attendue depuis longtemps nourrit l'excitation du public.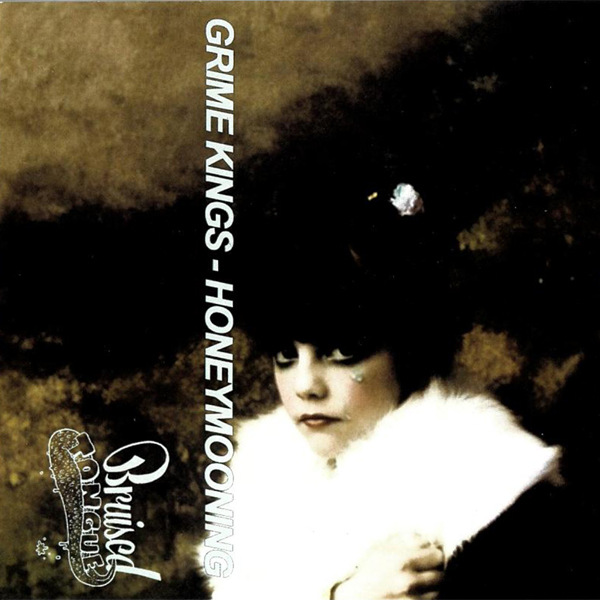 Grime Kings
Honeymooning
Ottawa // Belleville, ON
From the weathered palms of Kim Edgar:
Grime Kings' Honeymooning is a companion when your life is falling apart. This album is a reminder that music can so often be an intimate glimpse into the inner workings of someone's mind. It is cradling a baby bird in your cracked, weathered palms. It's startlingly easy to get swept up into the crescendos of harmonies that fit like interlocking fingers, in the time signatures, phrasing, rhythms which are always in flux. If this album was an object it would be a light-leaked, slightly out of focus photograph; weathered, faded, and a talisman imbued with all your memories. If this album was a colour it would be a tanned leather yellow.
Des paumes usées de Kim Edgar:
(Traduit par le stylo rouillé datant de l'école primaire de Louis-Félix Pellerin de Chevigny)
Honeymooning de Grime Kings est là pour vous lorsque la vie s'effondre. Cet album nous rappelle que bien souvent, la musique est un coup d'œil intime dans l'esprit de quelqu'un. C'est un peu comme de tenir un oisillon au creux de ses paumes usées et craquelées. C'est surprenant à quel point il est facile de se laisser emporter par ce crescendo d'harmonies qui se mêlent à un flux constant de mesures, de phrases et de rythmes, tels des doigts qui s'entrelacent. Si cet album était un objet, ce serait une photo un peu floue avec des fuites de lumière; usée et décolorée, c'est un talisman qui contient tous vos souvenirs. S'il était une couleur, ce serait le jaune cuir tanné.

Grime Kings – One Of Us Is Lonely
---