Tag: loops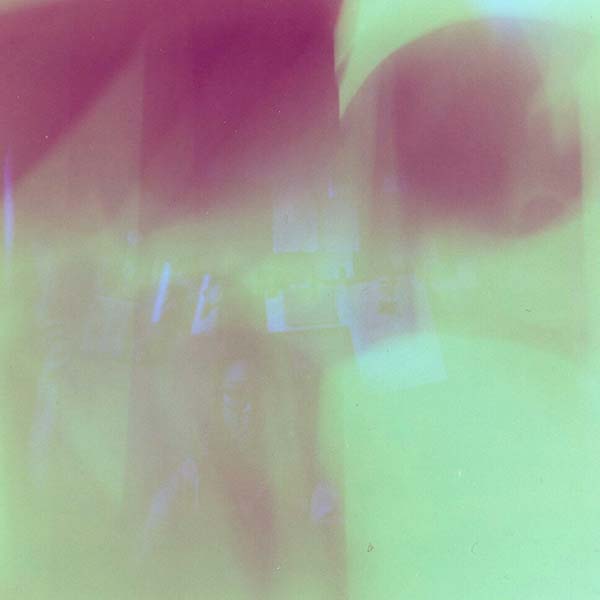 respectfulchild
[demos]
(Self-Released)
Saskatoon, SK
From the pulsing hands of Marie LeBlanc Flanagan:
Been dreaming underground, been breathing under while soft bones feed the green. Saskatoon's respectfulchild pulls strings through and up, looping you to the golden haze. All good things end in death, all good things come from death. A voice warming distant like prairie sundogs, trickle beats like footsteps rippling around grasping holes. Not all loops return to where they began, some pull upward.
Par les mains pulsantes de Marie LeBlanc Flanagan:
(Traduit par les rêves germinants d' Émily Traichel)
Ses rêves germinent sous terre, sa respiration sous la surface tandis que de tendres os nourrissent le vert. Respectfulchild de Saskatoon fait traverser les cordes et les faitt monter, vous bouclant à la brume dorée. Toutes bonnes choses prennent fin dans la mort, toutes bonnes choses viennent de la mort. Une voix qui s'échauffe, lointaine comme des parhélies de la prairie; des rythmes ruisselants comme des bruits de pas qui ondulent autour des trous agrippants. Ce n'est pas toutes les boucles qui retournent où elles ont commencé, certaines se relèvent vers le haut.
respectfulchild – golden lingers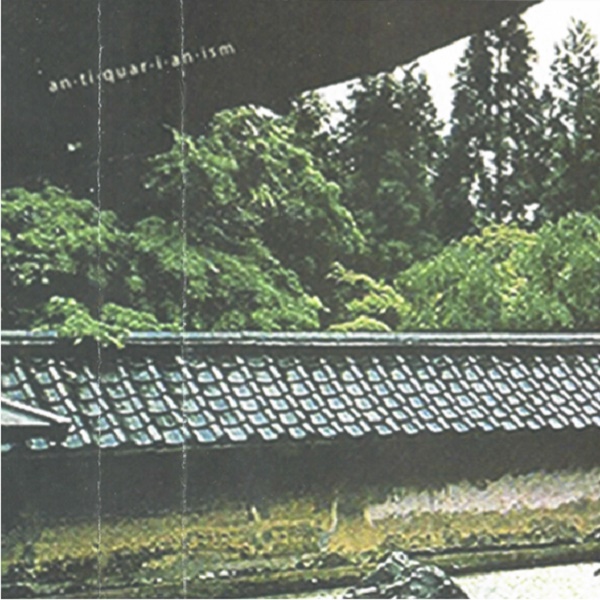 Spliff Jacksun
an·ti·quar·i·an·ism
(Self-Released)
Montreal, QC
From the screen burn of Cory Lefebvre:
Feel the click. Hear the magnetic sigh. Stare into a wave of static. A colour palette previously unknown emerges from a degraded tropical scale of tones. The long forgotten remnants of a screen burn stare back at you. Distorted by a sea of dead and dying phosphorous pixels, always looping back to the same fixed image. Every flaw reiterated and magnified in choral unison. The state of impermanence made permanent, imprinted on this tape of last week's Law & Order.
Par la brûlure d'écran de Cory Lefebvre:
(Par les papillons stomacaux réitérés d' Émily Traichel)
Ressentez le clic. Écoutez le soupir magnétique. Contemplez une vague de parasites statiques. Une palette de couleurs jusqu'alors inconnue émerge d'une échelle dégradée tropicale de tons. Tombés dans l'oubli, les restes d'une brûlure d'écran vous renvoient le regard. Distorsionnés par une mer de pixels phosphoreux morts et mourants, revenant toujours en boucle à la même image fixe. Chaque défaut réitéré et magnifié en choeur. L'état d'impermanence rendu permanent, gravé sur cette cassette du Law & Order de la semaine passée.
Spliff Jacksun – Emerald Formations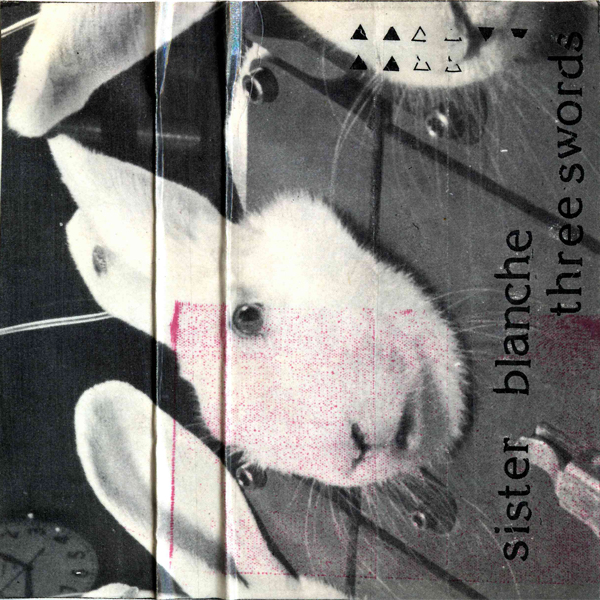 Sister Blanche
Three Swords
(Self Released)
Victoria, BC
From the overgrown backyard of Johnnie Regalado:
With an ear pressed against the wall, the throbbing loops of a neighbour's solo shed session reverberates through insulated plaster and skin. An audible distance makes the heart drone fonder. Tape decay mimics the falling ceiling tiles and peeling paint of our scruddy homes. When this building comes tumbling down, the cassette will be the only treasure worth saving.
De l'arrière-cour négligée de Johnnie Regalado:
(Traduit par la poussière accumulée sur Jessica Grenier)
Les boucles musicales lancinantes de ton voisin qui joue seul dans sa remise se répercutent à travers le plâtre et la peau de ton oreille, collée sur le mur – une distance sonore qui fait s'amouracher du drone. La dégradation de bande rappelle le son des tuiles du plafond s'écrasant par terre, de la peinture s'effritant dans des maisons abandonnées. Cette cassette sera la seule chose méritant d'être sauvée lorsque l'édifice s'effondrera.
Sister Blanche – I'm Also Sorry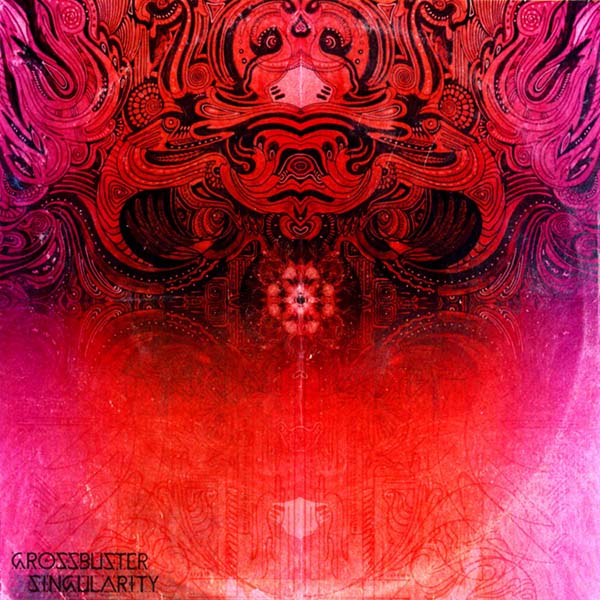 Grossbuster
Singularity
(Self Released)
Victoria, BC
From the rapid fingertips of Johnnie Regalado:
Take a mad stack of rare tapes and boil them down in the brain basin, rinse 'em through the rhythm veins, and fire 'em off through rapid fingertips . Grossbuster blasts an injection of the raw and analogue into a dose of dance music rarely heard on island time. Fresh loops lapping waves of bliss mist against the shores of our audible bays.
Du bout des doigts rapides de Johnnie Regalado:
(Traduit par la non-insulaire Mylène Quevillon)
Prenez une quantité folle de cassettes rares et faites les bouillir dans le bassin du cerveau, rincez-les à travers le rythme des veines, et faites les éclater par un mouvement rapide du bout des doigts. Grossbuster fait exploser une injection de sons crus et analogiques en une dose de musique dance rarement entendu au rythme de l'île. Un nouveau circuit de clapotis de vagues de brouillard extatique contre les rives de nos calanques audibles.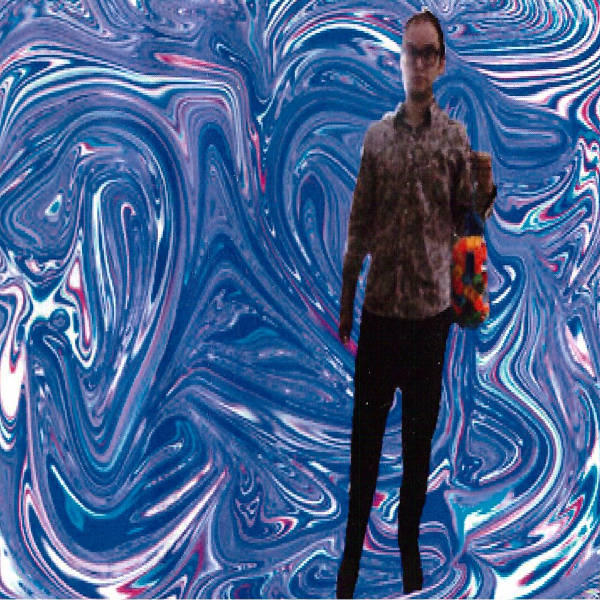 The Party Upstairs
Cartoon Universe
(Self Released)
Halifax, NS
From the blue dolphins pouring out of the enthusiaastic head of Hugo Hyart:
Like a magnetic tape trip in a world of glitched cartoons. Like a virtual tour in a ghostly carnival-casino-city. Like augmented reality trances through the information magic beans forest. Like a blink of human sentience. Holy lustig music.
Des dauphins bleus qui tombent du crâne enthousiaaste de Hugo Hyart:
Comme un voyage sur bande-magnétique dans un monde de dessin-animés bugués. Comme une virée virtuelle hallucinée dans une ville-carnaval-casino fantômatique. Comme des transes en réalité augmentée à travers la fôret des harricots magiques de la communication. Comme un clignotement de la sentience humaine. De la musique de sacré foufou.

The Party Upstairs – Languid Laughing Infinity

The Party Upstairs – The Jackrabbit Boogie in the Desert Under the Moon and the Sun As Well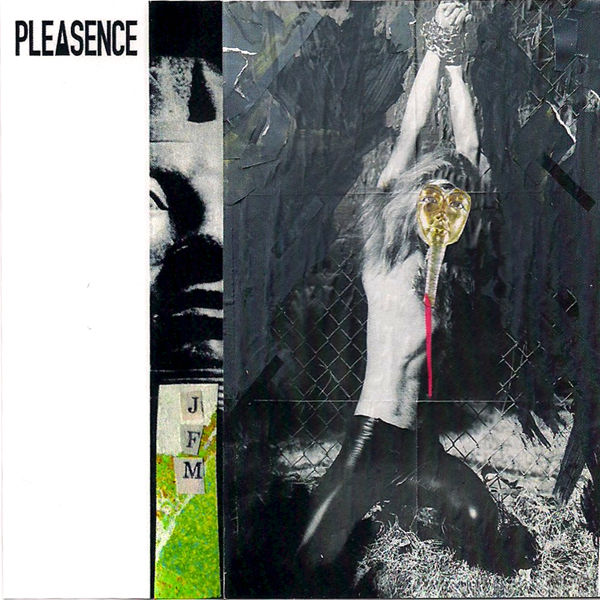 From the crass cranium of Farah Barakat:
JFM (Jesse Frank Matthews) constructs groovy soundscapes using a sampler and effects. For his cassette debut on Pleasence Records, the loops are minimally constructed, maximally effective. One carefully chosen beat, riff or rhythm is looped for minutes at a time, as intricate tweaks are added to create titillating audio collages before switching the vibe. Squat is a long, pleasant (pun intended) city drive late at night, with identical streetlights guiding you down the road like outstretched arms.
Du crâne insensible de Farah Barakat:
(Traduit par le doux murmure d'Anaïs Njike)
Producteur de musique décalée et compositeur solo de musique électronique, JFM (Jesse Frank Matthews) crée une atmosphère musicale groovy à partir d'un sampleur et d'effets sonores. Sa première cassette sortie sur Pleasence Records est l'exemple d'une boucle minimale, pour un effet maximal. Une rythmique ou un riff minutieusement choisis qui constituent une boucle répétée pendant plusieurs minutes, à laquelle s'ajoutent des éléments complexes pour créer un univers audio émoustillant avant de passer à l'ambiance suivante. Squat est aussi agréable qu'une longue virée en voiture tard dans la nuit, dans une ville dont les réverbères, identiques, vous tendent les bras pour guider votre chemin.
---