Tag: loop
Arbutus
Bedroom Safari
Vancouver, BC
From the swirling tongue of Katie Jensen:
Palm trees tickle the beach with long, feathery fronds. The golden sun drips slowly, like an egg slipping off the counter. A youthful relic floats; trapped in sea foam, bobbing like a toy. If you could ( rewind your life, where would you press pause? Would you pull out the magnetic ribbons by the handful, watch the plastic spools whir and try to smudge out the mistakes? No sung hymn is holy enough to purify your heart.
De la langue tourbillonnante de Katie Jensen:
(Traduit par Jason Rule)
Des palmiers chatouillent la plage avec leur long feuillage plumeux. Le soleil d'or s'égoutte lentement, comme un oeuf glissant d'un comptoir. Une empreinte de jeunesse flotte, piégée dans l'écume de la mer, dansant comme un jouet . Si vous pouviez revenir en arrière, où voudriez-vous appuyer sur pause? Est-ce que vous feriez sortir les rubans magnétiques par poignées, en regardant le bourdonnement des bobines de plastiques et en essayant de maculer les erreurs? Aucun hymne chanté n'est assez sacré pour purifier votre coeur.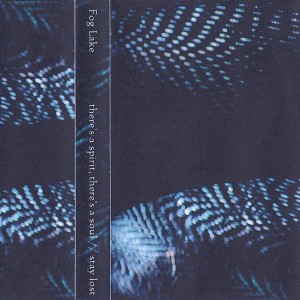 Fog Lake
There's A Spirit, There's A Soul // Stay Lost
St. John's, NL
From the glistening rays of Javier Fuentes:
Hailing from St. John's by way of an abandoned YouTube account, Fog Lake delivers two albums of ambient meditations and confessional pop songs. These songs offer up spiritual cleansing through synths and acoustic manipulations reminiscent of the more ambient leanings of one Connie Lungpin. Stay Lost opens up a dark sea of drones that slowly meander into glistening rays of reverbed sunlight. There's a Spirit, There's a Soul breaks away from the instrumental trip only to find itself back in a near comatose space of haunted melodies. Drift as far as you want with this one.
Des rayons étincelants de Javier Fuentes:
(Traduit par le rayonnement d' Audrey Roy)
Parvenu jusqu'à nous depuis St. John's grâce à un compte YouTube abandonné, Fog Lake nous livre deux albums de méditation ambiante et de chansons pop confessionnelles. Véritable cure spirituelle de synthés et de manipulations acoustiques, la musique rappelle les tendances plus ambiantes de Connie Lungpin. Stay Lost nous plonge au coeur d'une sombre mer de drones se métamorphosant peu à peu en d'étincelants rayons de soleil miroitant. There's a Spirit, There's a Soul délaisse le voyage instrumental, mais retourne aussitôt aux abords de la léthargie sous des cieux hantés de mélodies. Allez-y, dérivez aussi loin que vous voulez.
Fog Lake – If It's In Your Blood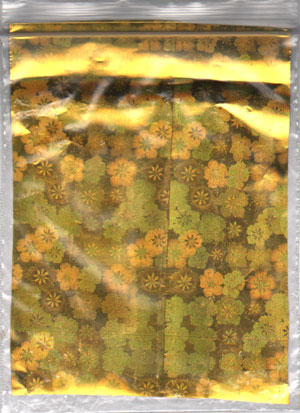 Doom Tickler // Spectral Forum
Teen Steam
(Self Released)
Toronto, ON
From the teen steamings of Jesse Locke:
Inside its shiny wrapping paper and tiny Ziploc bag, this split cassette from two of Toronto's weirdest offers a veritable smorgasbord of smeared sonic exploration. Side A finds Doom Tickler phreeking the beat with goosepimply processed vocals pitched somewhere between Black Dice, black metal and Sméagol. Of their four songs, "School Jungle Mud Pool" is the standout, with its demon-possessed singsong melody, squelching synths and jackhammer rhythms resulting in the most hellish Acid House since Love's Secret Domain. Spectral Forum, meanwhile, jam-pack the flip with 10 wildly varying selections. From the watery miasma of "Mystic Pointe Mississauga" to the spacey grooves of "Corpse Made of Lint", dubby ice- cream truck ditty "Heavy Metal Homeroom" and upbeat Moroder-nodding finale "Here 2 Eternity," it's all too easy to get lost in the steam.
Des vapeurs d'ado de Jesse Locke:
(Traduit par Odile Leclerc)
Dans son papier d'emballage brillant et son petit sac Ziploc, cette cassette divisée de deux des plus bizarres de Toronto offre un véritable buffet d'exploration sonique barbouillée. Side A trouve Doom Tickler entrain de pirater le rythme avec des chants transformés à en donner la chair de poule jetés quelque part entre Black Dice, du métal noir et Sméagol. De leurs quatres chansons, "School Jungle Mud Pool" est la vedette avec sa mélodie chantante possédé du démon, ses synths étouffantes et ses rythmes de marteau piqueur résultant dans le plus infernal Acid House depuis Love's Secret Domain. Spectral Forum, durant ce temps, remplis le verso avec 10 sélections variant sauvagement. Du miasme larmoyant de "Mystic Pointe Mississauga" à la cadence exceptionnelle de "Corpse Made of Lint", à la chansonnette égayante du camion de crème glacée "Heavy Metal Homeroom" et la finale positive de Moroder-nodding "Here 2 Eternity", c'est tellement facile de se perdre dans la vapeur.

Spectral Forum – Here 2 Eternity

Doom Tickler – School Jungle Mud Pool

Spectral Forum – Mystic Pointe Mississauga
---