Tag: lo-fi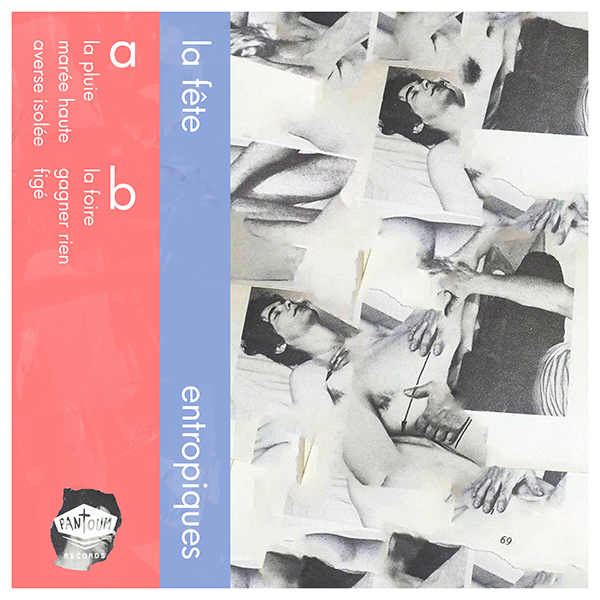 La Fête
Entropiques
Québec, QC
Du ressac lyrique de Mathieu Bédard:
*Entropiques* est un système qui se construit et se défait en permanence, alternant entre des rythmes bondissants et fragmentés et des explorations sonores planantes. Les instruments jouent parallèlement les uns aux autres, sans relâche mais sans se presser, pareils à des gouttes de pluie qui se répondent en tambourinant. L'élément liquide est partout, dans le flux et le reflux de la voix aussi, dont les trémolos agissent comme la marée, qui emporte ou dépose le ruissellement dissonant des guitares. Idéal pour méditer en regardant la pluie, ou pour courir en dessous les yeux fermés.
From the lyrical riptide of Mathieu Bédard:
(Traduit par Sergio Calla)
Alternating between the leaping and fragmented rhythms and soothing sound explorations
*Entropiques* is a system that is constantly created and destroyed. Tirelessly, the instruments calmly play in unison, similar to raindrops which sound like a beating drum. The liquid element is everywhere, in the ebb and flow of the voice too, whose tremolos carry or deposit the guitars' sour runoff like the tide. Ideal to meditate by rainfall, or to blindly run under it.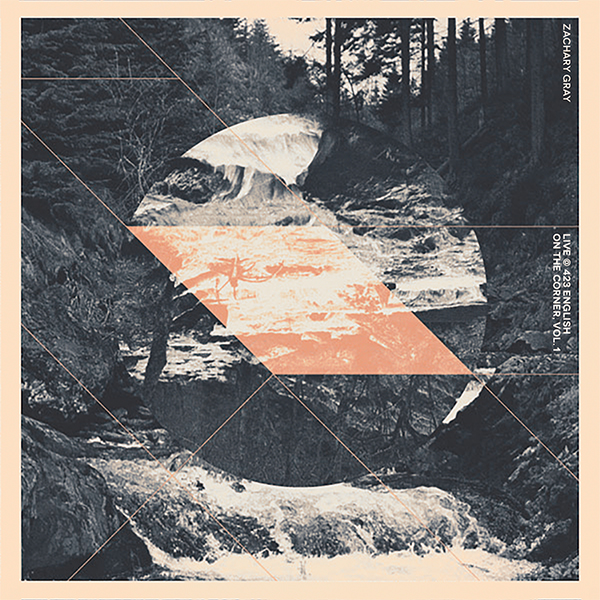 Zachary Gray
Live @ 423 English EP
Self-Released
London, ON
From the mental-pictures of Griffin Martell:
In an unassuming east end abode, Zachary Gray sits "cross-legged" on the floor, painting mental-pictures of the pastoral beyond. High-flying frequencies carry into the vacant lot next door where the legacy of the speed city went up in flames. Still, the warm glare of the horizon beckons us forward. Sepia-tinted scenes flicker in and out of consciousness while layers of modulated soundwaves envelop the room. For a moment no one stirs and time collapses into the present.
Des images mentales de Griffin Martell:
(Traduit par les yeux archi-secs de Julie Mayer)
Dans une humble demeure située dans l'est de London, Zachary Gray, assis « jambes croisées » sur le plancher, est en train de peindre les images mentales d'une pastorale d'antan. Des fréquences de haut vol se portent jusqu'au studio vacant d'à côté où l'héritage de la ville du *speed* est parti en fumée. Pourtant, la lumière vive et chaleureuse de l'horizon nous fait signe d'approcher. Des scènes vacillantes couleur sépia entrent et sortent de la conscience alors que des couches de vagues sonores modulantes enveloppent la pièce. L'espace d'un instant, personne ne bouge tandis que le temps s'écroule dans le présent.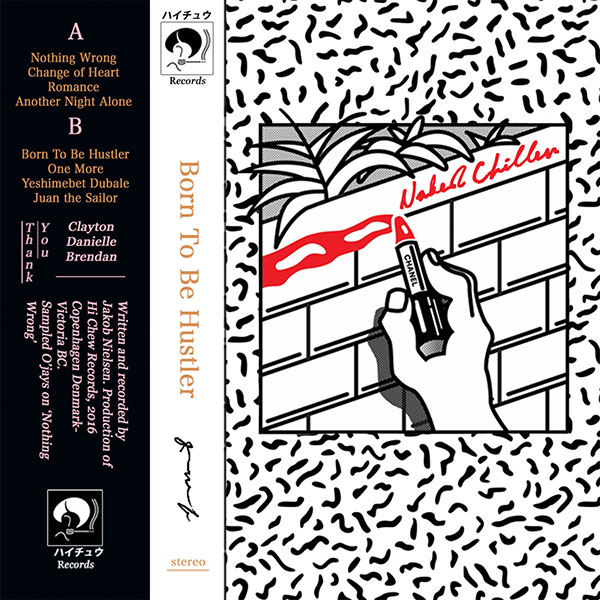 Naked Chillen
Born To Be Hustler
Victoria, BC
From the shaving cream embarrassment of Sam Joseph:
In a sinful city by the sea, angels check their wings at the door. Morose melody lingers in the air of an Art Deco dining hall like the smoke of a million cigarettes. Diamond eyes stare from afar as you look up and down the late-night menu. They know. Your misgivings will be brought to light in the darkroom. Penthouse can become pavement in an instant. Strap yourself in, Casanova. Time to find out if that twin-turbo engine is fast enough to facilitate your safe escape from this pastel hell.
De l'embarrassement de la crème à raser de Sam Joseph:
(Les yeux en diamants d'Odile Leclerc)
Dans une ville pécheresse près de la mer, les anges laissent leurs ailes à la porte. Une mélodie morose persiste dans l'air d'une salle à manger Art déco, telle la fumée d'un million de cigarettes. Des yeux en diamants fixent de loin alors que vous regardez de haut en bas le menu nocturne Ils savent. Vos appréhensions vont être révélées dans la pièce sombre. Un appartement-terrasse peut se transformer en trottoir en un instant. Attache-toi, Casanova. Il est temps de savoir si cette machine à double turbo est assez rapide pour faciliter une évasion sans danger de cet enfer pastel.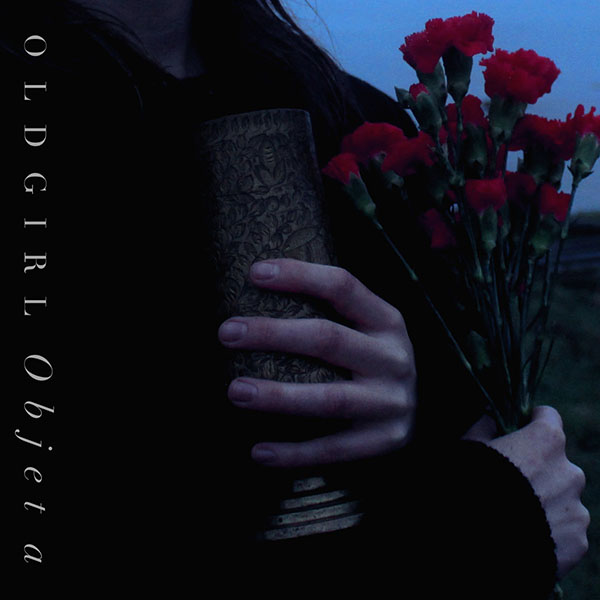 Old Girl
Objet a
(Gary Cassettes)
Victoria, BC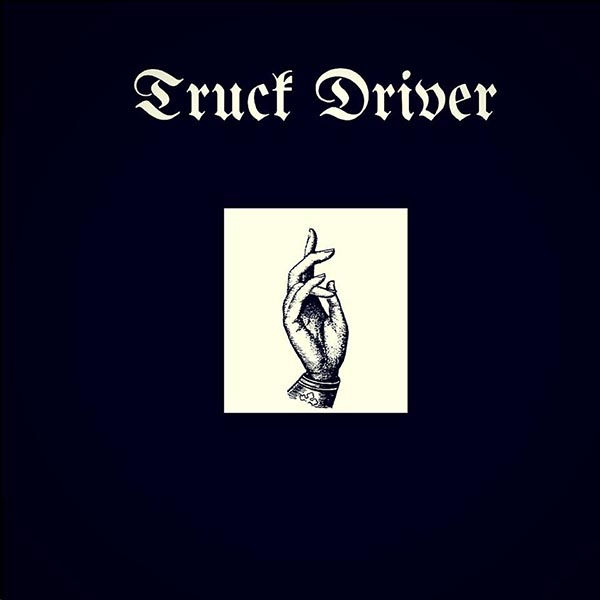 Truck Driver
Truck Driver
Montréal, QC // Kitchener, ON
From the peripatetic mind of Jason Rule:
Another night of endless exams, revising, staring at the wall, drowning your sorrows. Locked out of the club yet again; a red velvet curtain has smothered your senses. Sitting on a bench at 3 AM near St. Joseph's Oratory with a pack of cigarettes, listening to your dad's old folk cassettes. Occasionally a quiet voice rises up through interference, low organ drones, and gentle guitar riffs; other times it mumbles about how being cool is really important, warped with severe granular synthesis pulsating around the mainframe, sharp attack, no decay, no sustain, no release. It's not your fault. C'est dans tes yeux.
De l'esprit péripatétique de Jason Rule:
(Traduit par l'âme urbaine de Maya Keshav)
Une autre soirée d'examens interminables, tu étudies, tu fixes le mur, tu noies ton chagrin. T'es encore enfermé à l'extérieur de la boîte de nuit; un rideau de velours rouge a étouffé tes sens. T'es assis sur un banc à 3 h du mat près de l'Oratoire Saint-Joseph avec un paquet de cigarettes, t'écoutes les vieilles cassettes folk de ton père. De temps en temps, une petite voix émerge de l'interférence, des drones d'orgues basses et des riffs doux de guitare; d'autres fois, elle marmonne qu'il est vraiment important d'être cool, tordue avec la forte synthèse granuleuse qui palpite autour de l'unité centrale, l'attaque soudaine, aucune chute, aucune décomposition, aucun soutien, aucun relâchement. C'est pas ta faute. It's in your eyes.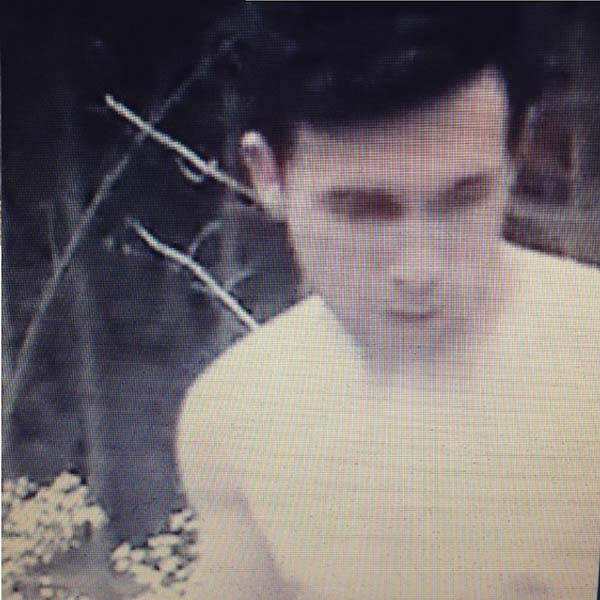 Alex Curtis
Sheer Curtain
(Self-Released)
La Ronge, SK
From the stop-start -isms of Joshua Robinson:
Icy wind and the whir of a stop-start motor on a frozen driveway. Broken is the one whose overtures are those of semi-northernly frigidity; intoned voices commixed to the point of spililng through the frosted windows of a basement too cold to keep itself warm. The yearning is obvious; spoken even. Pale blue eyes and the reckoning of humanity, fragile while loosening itself from the drapery of iconoclastic figures of the past. To breathe while sleeping is a gift, given that nihilism is the sad voyeur whose eyes frost the warm heart in the early dark of a prairie morning.
Des tressaillements de Joshua Robinson:
(Traduit par les yeux ni bleus ni pâles de Maya Keshav)
Le vent glacial et le ronronnement intermittent d'un moteur sur une allée gelée. Brisé est celui dont les ouvertures sont d'une frigidité quelque peu nordique, les voix qui s'élèvent se métissent jusqu'à ce qu'elles se renversent par les fenêtres givrées d'un sous-sol trop froid pour se garder au chaud. Le souhait est clair; même prononcé à voix haute. Les yeux bleus pâles et le jugement de l'humanité, fragile tout en se dénouant de la draperie des personnages iconoclastes du passé. Respirer en dormant, c'est un don, étant donné que le nihilisme est le voyeur triste, duquel les yeux gèlent le cœur chaud dans le noir de la prairie tôt le matin.
Alex Curtis – I Was A Bad Person Blues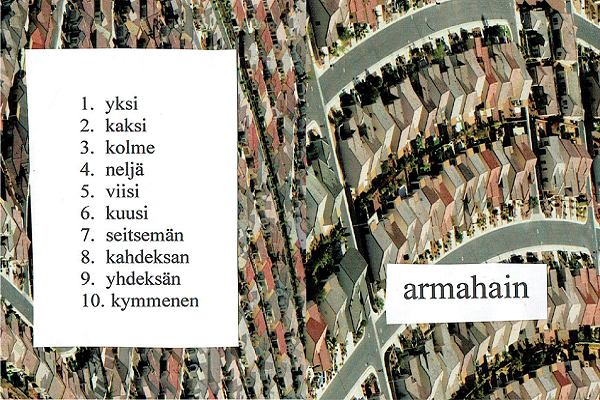 armahain
being human
(Self-Released)
St. John's, NFLD
From the endless refreshing of Joel Thibert:
You've been lying in bed a lot lately, putting it all off and endlessly refreshing. You spend time in the backseats of cars at night and your friends talk without you up front. Someone you haven't seen in a long time says something achingly, sincerely kind about you. You can't remember the last time you blushed like this. If there are synths, they are shifting glaciers. If there are drums, they are stuttering teenagers. If you go walk alone it's all better and worse at the same time. "I'm doing well; things are going great."
Tomorrow is the day you will wake up and be productive, you swear.
Du rafraîchissement sans fin de Joel Thibert:
(Traduit par les glaciers bougeant d'Odile Leclerc)
Tu t'allonges beaucoup sur ton lit dernièrement, fermant tout et restant frais. Tu passes du temps sur la banquette arrière des voitures la nuit et tes amis parlent sans toi à l'avant. Quelqu'un que tu n'as pas vu depuis longtemps dit quelque chose de douloureusement, sincèrement gentil à propos de toi. Tu ne peux pas te rappeler de la dernière fois que tu as rougie ainsi. S'il y a des synthétiseurs, ils sont des glaciers qui bougent. S'il y a des batteries, ils sont des adolescents qui bégayent. Si tu vas marcher seul, tout est mieux et pire à la fois. « Je m'en sors bien; les choses vont bien. »
Demain c'est le jour où tu vas te réveiller et être productif, tu le jures.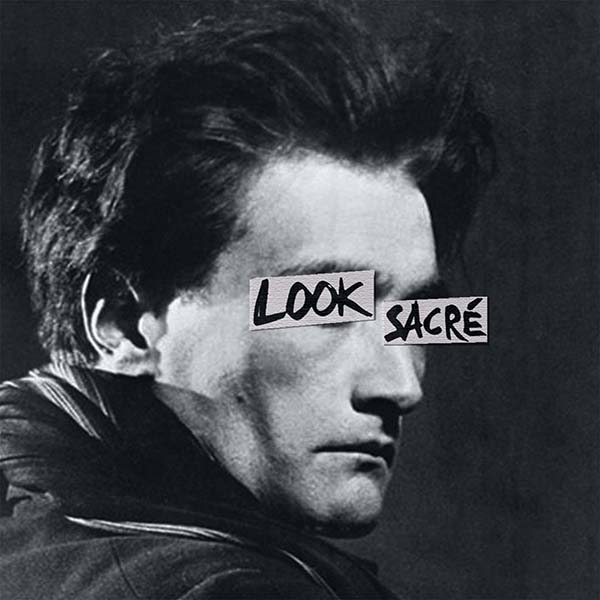 Look Sacré
Nécromensonge
(Self-Released)
Montréal, QC
From the merry-go-round of the feet of Mathieu Bédard:
(Translated by the the warped gravity of Maya Keshav)
If it sounds "like a ton of bricks", how do you dance to it? With a sledgehammer? Post-punk rhythms waltz in Nécromensonges, and send us to the floor with every new turn of the grid. It's like a merry-go-round playing with gravity: it pushes you to the ground, then up in the air you become all light, your head empty of blood. It's there that the poetry of Look Sacré consumes itself (the blood has returned to your feet); you feel your way along between the corpses and the loose soil, full of images which you touch without eyes. Bring your hippest phantoms…
Du manège de pieds de Mathieu Bédard:
Si ça sonne « comme une tonne de briques », ça se danse comment? Avec une massue? Les rythmes post-punk valsent dans Nécromensonges, et nous renvoient au plancher à chaque nouveau tour de quadrille. C'est comme un manège jouant avec la gravité : ça t'appuie au sol, puis tu deviens tout léger dans les airs, la tête vide de sang. C'est là que la poésie de Look Sacré se consomme (le sang est rendu dans les pieds); on erre à tâtons entre les morts et la terre meuble, plein d'images qu'on touche sans les yeux. Amenez vos fantômes les plus hip…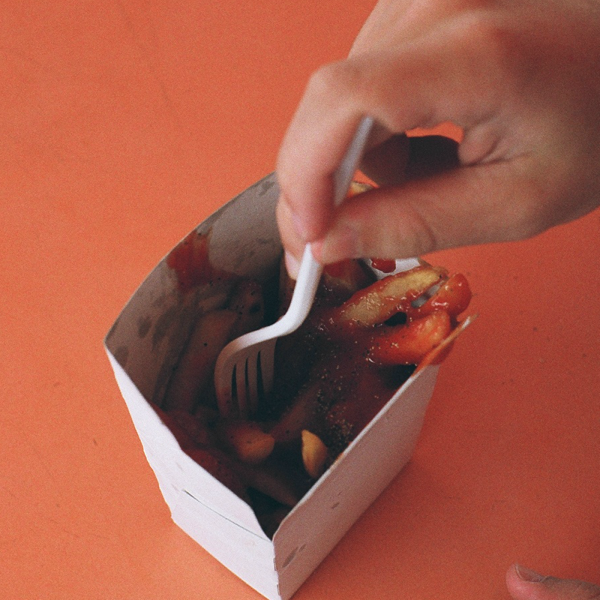 LA ROSE
lean period
(Self-Released)
Toronto, ON
From the scraped knees of Joshua Robinson:
Bedroom sophistry unfurls late-night curlicues, its lo-fi heartache screaming synthesized apologies that bounce off walls to rest, at long last, in the deepening emptiness of the space between weary ears. A catalogue of downtrodden pop-plunderphonics that bleed soft-spoken requiem; these entries are retreating voices and cigarette smoke, turning bright and polished daydreamed lovery into pale, ghostly, mournful parables. Intoned sepia dreams; clouded glasses and knees scraped against sharp pavement. The answer to the echoes that dance upon an upside down stage eyes hooked to the shadows that move across quiet ceilings.
Des genoux râpés de Joshua Robinson:
(Traduit par les roucoulades douces de Maya Keshav)
Le sophisme d'alcôve déroule des enjolivures nocturnes, pendant que son chagrin lo-fi hurle des excuses synthétisées qui rebondissent sur les murs jusqu'à ce qu'elles se reposent, enfin, dans le vide de plus en plus grand entre des oreilles fatiguées. Un catalogue des pop-plunderphonics opprimés qui dispersent le requiem doux; ces entrées sont des voix en retraite et de la fumée de cigarette qui transforment les roucoulades rêvées brillantes et bien polies en paraboles pâles, spectrales, et funèbres. Les rêves sépia entonnés; la buée sur les lunettes et les genoux égratinés par la chaussée rugueuse. La réponse aux échos qui dansent sur une scène à l'envers, les yeux rivés aux ombres qui se déplacent sur les plafonds silencieux.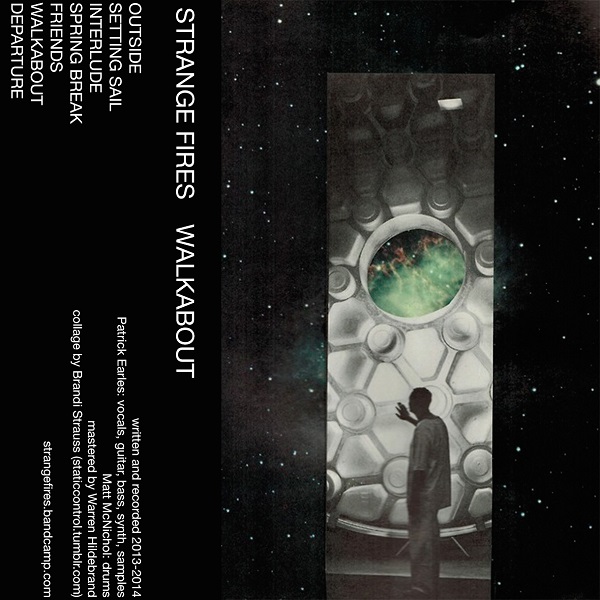 Strange Fires
Walkabout
Edmonton, AB
From the twinkly toes of Kelly MacNeil:
Walkabout is a tumble through town, showing us all of the secret and special places. Edmonton's Strange Fires yips into culverts, taping the echoes and keeping them warm in their front breast pocket. Together we wander, throw stones in ponds, staring at the ripples, watching fish dart. Walkabout is a time of solemn remembrance, the kind that fills your heart with sparks and makes your toes wriggle. Beneath layers of dust, dirt, and snow we come to see the beauty in the old places we know.
Des orteils brillants de Kelly MacNeil:
(Traduit par Julie Mayer)
L'album Walkabout nous montre tous les endroits secrets et spéciaux de la ville qu'il traverse à la course. Originaire d'Edmonton, le groupe Strange Fires jappe dans les caniveaux, enregistre les échos et les garde au chaud dans sa poche poitrine. Ensemble, nous vagabondons, nous lançons des cailloux dans les mares, nous fixons les ondes et regardons les poissons s'enfuir. Walkabout est un moment de commémoration solennelle, du genre qui remplit votre cœur d'étincelles et fait tortiller vos orteils. Sous les couches de poussière, de saleté et de neige, nous parvenons à voir la beauté des lieux qui nous sont bien familiers.
---