Tag: live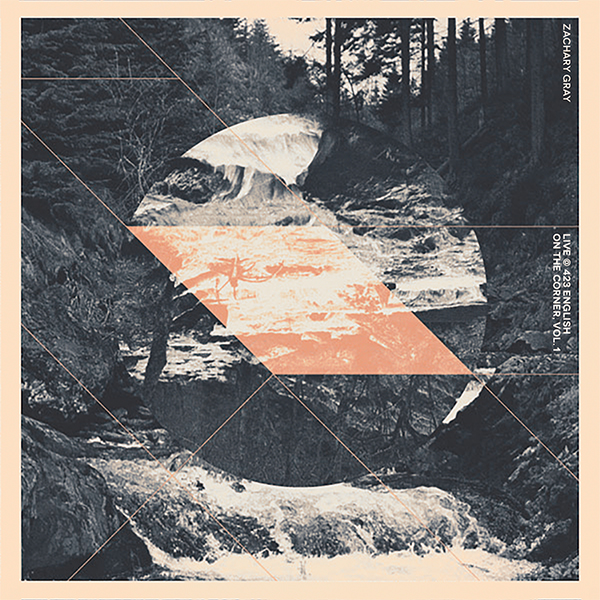 Zachary Gray
Live @ 423 English EP
Self-Released
London, ON
From the mental-pictures of Griffin Martell:
In an unassuming east end abode, Zachary Gray sits "cross-legged" on the floor, painting mental-pictures of the pastoral beyond. High-flying frequencies carry into the vacant lot next door where the legacy of the speed city went up in flames. Still, the warm glare of the horizon beckons us forward. Sepia-tinted scenes flicker in and out of consciousness while layers of modulated soundwaves envelop the room. For a moment no one stirs and time collapses into the present.
Des images mentales de Griffin Martell:
(Traduit par les yeux archi-secs de Julie Mayer)
Dans une humble demeure située dans l'est de London, Zachary Gray, assis « jambes croisées » sur le plancher, est en train de peindre les images mentales d'une pastorale d'antan. Des fréquences de haut vol se portent jusqu'au studio vacant d'à côté où l'héritage de la ville du *speed* est parti en fumée. Pourtant, la lumière vive et chaleureuse de l'horizon nous fait signe d'approcher. Des scènes vacillantes couleur sépia entrent et sortent de la conscience alors que des couches de vagues sonores modulantes enveloppent la pièce. L'espace d'un instant, personne ne bouge tandis que le temps s'écroule dans le présent.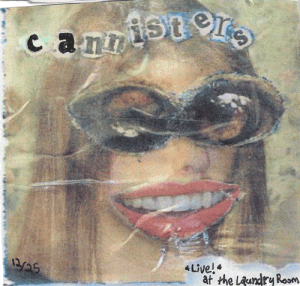 Cannisters
LIVE! at the Laundry Room
(Self Released)
Dartmouth, NS
From the mason jar of Gregory Pike:
The boys from the Dirty "D" (read: Dartmouth) are giving off some serious just-broke-up-with-your-long-time-specialfriend vibes. Not in a sad sense. Maybe a little bit. But mostly in the way your buddies cheer you up by coming with you to throw logs and tires in the river between sips of whiskey. They are the bonfire and you are the marshmallow. Let's rebound together.
Du pot maçon de Gregory Pike: (Traduit par Odile Leclerc)
Les garçons de Dirty ''D'' (Lisez: Dartmouth) dégagent cette sérieuse impression de viens-juste-de-rompre-avec-ton-vieil-ami-spécial. Pas d'une façon triste. Peut-être un peu. Mais surtout d'une manière dont vos potes vous encouragent en venant avec vous pour jeter des bûches et des pneus dans la rivière entre des gorgées de whiskey. Ils sont le feu de camp et vous êtes la guimauve. Reprenons ensemble.
---