Tag: le révélateur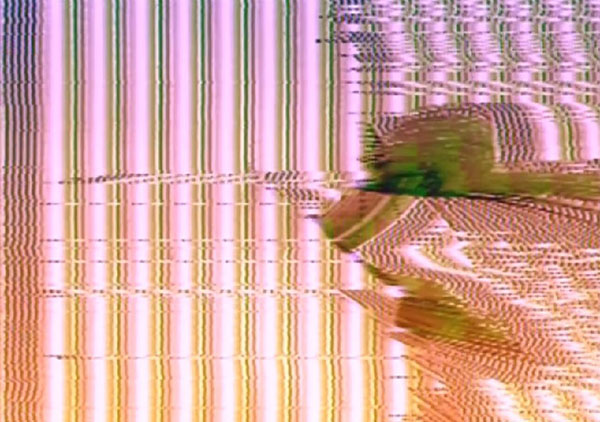 Le Révélateur
Afterimage Selves
(Directed by: Sabrina Ratté)
Montréal, QC
From the parallel life patterns of Mathieu Bédard:
If hearing is locating, listening is losing yourself in the infinity of space. The brain pinpoints, limits, while the ear oscillates, delving into the continuum of gods. Every map locates in fact an open space. Coordinates are also textures. In between lines, figures grow; throughout planes, life forms appear. A rare case in which an ultrasound leads to a birth. Le Révélateur are such landscapes.
Des formes de vie parallèles de Mathieu Bédard:
Si entendre, c'est localiser, écouter, c'est se perdre dans l'infinité de l'espace. Le cerveau repère, limite; l'oreille, elle, oscille, nous plonge dans le continuum des dieux. Toute carte situe en fait un espace ouvert. Toute coordonnée est aussi une texture. Entre les lignes poussent des figures, à travers les plans, des formes de vie apparaissent. Rare cas où une échographie donne lieu à une naissance. Le Révélateur sont ces paysages-là.
LE RÉVÉLATEUR / AFTERIMAGE SELVES from Sabrina Ratté on Vimeo.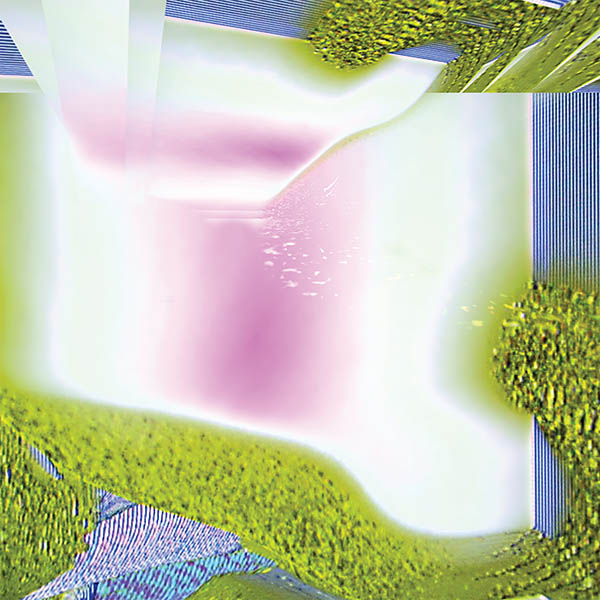 Le Révélateur
Extreme Events
Montreal, QC
From the wire dreams of Griffin Martell:
Absorbing the kosmische constructions of Extreme Events is just that, an extreme event. Upon the opening oscillations we finds ourselves adrift in the ether, thrust untethered from our complacent stasis. Following Le Révélateur's momentous debut and extensive contributions to Montreal's experimental scene, this album permeates the interstitial spaces formed between first wave elektronische musik and the contemporary new-age escapades. Let the reverberations of the expanding cosmic depths echo in our eardrums forevermore.
Des rêves sous tension de Griffin Martell:
(Franzökosmisch par Mathieu Bédard)
S'imprégner des constructions kosmische d'Extreme Events est en soi un événement extrême. Dès les oscillations d'ouverture, nous nous retrouvons à la dérive, propulsés dans l'éther, sans amarre, au large de notre inertie complaisante. Suivant un premier opus majeur de même que des contributions essentielles à la scène expérimentale de Montréal, cet album s'infiltre dans les interstices qui se sont formés entre la première vague d'elektronische musik et les escapades new-age contemporaines. Que résonnent à jamais, dans nos tympans, les réverbérations des profondeurs cosmiques en constante expansion.
La Révélateur – Afterimage Selves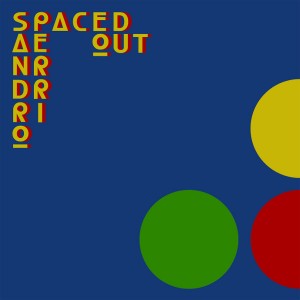 Sandro Perri
Spaced Out
Toronto, ON
From the undulating euphoria of Gabe Girard:
Sandro Perri's Spaced Out EP sounds like a prolonged epiphany. These remixes of songs from his 2011 release Impossible Spaces repurpose the album's largely unplugged selections into an electronic/ambient setting. Perri and Ryan Driver's vocals soar over the dreamscapes, and are made especially interesting by the interaction between drum loops and loose-feeling acoustic drums. The strings, electronics and fuzzy reverbed vox on Le Révélateur's "Wolfman (Sky Mix)" blend well together to form an undulating, euphoric wall of sound.
The original material takes a back seat to the mixes here, where frequencies are calculated and treated with the utmost care. The approaches to the source material are diverse; there are so many different ideas, sounds, frequencies, riffs, etc. going on from tune to tune that you never know what's coming next. Spaced Out is eclectic, surprising, and comes with enough acoustic instrumentation to keep you grounded to earth amongst the electronics.
De l'euphorie ondulante de Gabe Girard:
(Remixé en fréquences francophoniques par Mathieu Bédard)
Le EP Spaced Out de Sandro Perri donne l'impression d'une épiphanie prolongée. Ces remixes des chansons de son album de 2011 Impossible Spaces donnent une nouvelle vocation à ses morceaux largement acoustiques, les remodelant dans une perspective ambiante/électronique. Les voix de Perri et Ryan Driver s'élèvent au-dessus de paysages oniriques, et se font particulièrement intéressantes grâce à l'interaction qui se crée entre les percussions en boucle et le relâchement plus libre des tambours acoustiques. Les instruments à cordes, les sonorités électroniques et les voix troubles en réverbérations sur Wolfman (Sky Mix) de Le Révélateur, s'harmonisent bien pour former un mur de son ondulant et euphorique.
Ici, le matériel original cède la place au mixage qui manipule et recalcule les fréquences avec le plus grand soin. Les morceaux d'origine sont repris au moyen d'approches diverses ; il y a tant d'idées, de sons, de fréquences et de riffs différents d'une chanson à l'autre que nous ne savons jamais à quoi nous attendre. Spaced Out est éclectique, surprenant et comporte une instrumentation acoustique suffisamment solide pour réussir à garder nos pieds sur terre parmi les électrons libres.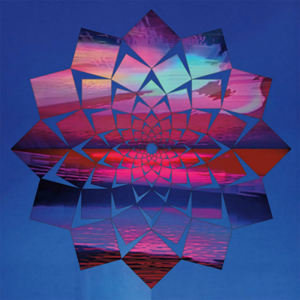 Le Révélateur
Fictions
Montreal, QC
From the blue night of Jesse Locke:
Roger Tellier-Craig's roots run deep in the Montreal music subterrain, yet he's truly launched into the stratosphere with the kosmische synth solo mission Le Révélateur. Fictions is a glorious deluge of chromatic aberrations and krautrock apparitions, cascading from ear to ear through a spellbinding array of incandescent arpeggios. Combined with the soft focus visions of Sabrina Ratté, the bar has been raised to astonishing heights. Pressed in a ludicrously small run of 500 copies, so grip this brilliant slab before it's cosmic dust.
De la nuit bleue de Jesse Locke: (Traduit par Odile Leclerc)
Les racines de Roger Tellier-Craig sont profondes dans la musique sous-terraine de Montréal. Mais encore, il est réellement lancé dans la stratosphère avec la mission solo de Kosmiche synth. Le Révélateur. Fiction est un déluge glorieux d'aberrations chromatiques et d'apparitions krautrock, cascadant d'oreille en oreille à travers une envoutante gamme d'arpèges. Combiné avec les douces visions focus de Sabrina Ratté, le bar fut élevé à d'étonnantes hauteurs. Compressédans une ridiculement petite série de 500 copies, alors saisisse cette brillante tranche avant que ça devienne de la poussière cosmique.
---