Tag: lava church records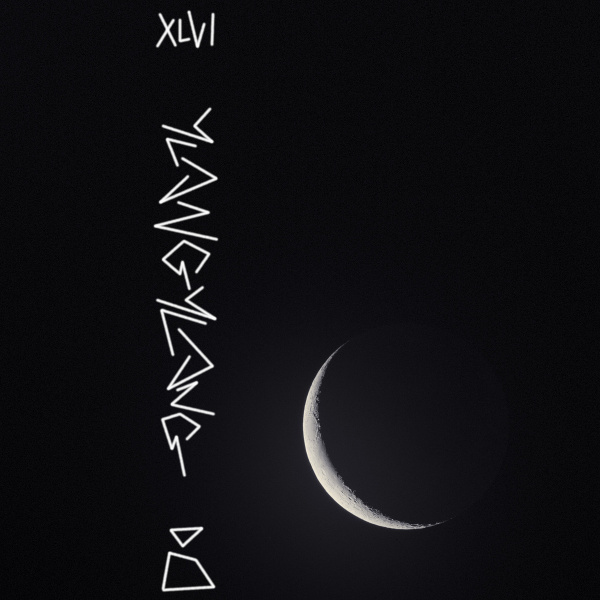 YlangYlang
Blossom
Montréal, QC
From the ethereal atoll of Nick Schofield:
Amid a shut-eye seance of dream'ed lucidity, pique thy senses and follow the scent of YlangYlang towards dark, rippling rose waters. Drifting along Montreal's submerged streets, Blossom aligns as a contemporary almanac, denoting the shifting tides of the city's experimental undercurrents. Ever-so-faintly, Catherine Debard navigates hushed vocals, gusts sinusoidal synths and thrums arhythmic percussion. Land-locked listeners wishing to chart seraphic scenes, and those hoping to connect their constellations with figurative asterisms, let this album be your astrolabe.
De l'atoll ethéré de Nick Schofield:
(Traduit par Peter Particule)
En plein milieu d'une séance de lucidité rêvée les yeux fermés, éveille tes sens et suis la fragrance d'YlangYlang à travers les eaux de rose sombres et ondulantes. Dérivant au gré des rues submergées de Montréal, Blossom s'étire tel un almanach contemporain, indiquant les marées changeantes au sein des sous-courants expérimentaux urbains. De maniere toujours subtile, Catherine Debard navigue entre vocaux feutrés, rafales sinusoïdales de synthétiseurs, et percussions vrombissantes et arythmiques.Avis à tous les auditeurs enclavés souhaitant répertorier des scènes séraphiques, et à ceux qui souhaitent connecter entre elles leur constellations aux astérismes figuratifs, que cet album soit votre astrolabe.
YlangYlang – Emerald Atoll Eye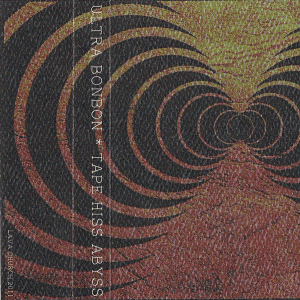 Ultra Bonbon
Tape Hiss Abyss
Ponoka, AB
From the gold coast mind-state of Christopher Laramee:
Danny Milanese (a.k.a. Ultra Bonbon) kicks it out for Sarasota, Florida's Lava Church Records on these two sides of cold stare. This aptly titled release was apparently recorded in the dead of winter in good ol' Ponoka, perhaps influencing the desolate vibes that wander like a lone dog on a lonely street. Nurse With Wound comes to mind at moments, also a sense of stillness, maybe due to geographical or personal disconnection with what's going on. I'm just fishing here, but let me wander….Two tracks, two sides, no titles, nothing to get in the way of some fine brain scrub, a cleanse for the psyche, if you will. Anyhoo, get on top of this one before it's gone. Dan's tapes disappear quick!
De l'état d'esprit de la côte d'or de Christopher Laramee: (Traduit par Odile Leclerc)
Danny Milanese (a.k.a. Ultra Bonbon) en déchire pour Sarasota, les Lava Church Records de Floride sur ces deux faces de regard froid. Cette sortie justement intitulée fut apparemment enregistrée au milieu de l'hiver dans le bon vieux Ponoka, influençant peut-être les ambiances désolées qui errent comme un chien solitaire dans une rue isolée. Nurse With Wound vient à l'esprit par moments, aussi un sens d'immobilité, peut-être à cause de la déconnection géographique ou personnelle avec ce qui ce passe. Je furette juste ici, mais laissez-moi errer…Deux pistes, deux faces, pas de titres, rien pour se mettre en travers de la route d'un quelconque fin nettoyage de cerveau, une purification pour le psych, si vous voulez. De toute façon, embarquez sur celui-ci avec qu'il soit parti. Les cassettes de Dan disparaissent rapidement.
---