Tag: lauren rabindranath
From the sunny balcony of Lauren Rabindranath:
GumChewer spits out a personal and uncomfortable experience that makes you hit replay. Droning beats and looping elements compete for attention, creating the sonic sensation of a gum-chewing jaw without the fatigue or fading flavour. Calm tracks offer variation with cresting crescendos and pared down payoffs. The video and artist explication give increased salience and an airtight package. With the full, HD oral cavity in your face you feel Perez's discomfort, pushing you off-centre but not off-put. From sweet tooth to oral asphyxiation: we are here for the ride.
Du balcon ensoleillé de Lauren Rabindranath:
(Par le ciel illuminé d' Aliké Harel)
GumChewer met toute la gomme pour offrir une expérience personnelle et inconfortable qui pousse à appuyer sur « Replay ». Les rythmes bourdonnants et les éléments en boucle s'arrachent votre attention et conçoivent une sensation sonique rappelant la mâchoire chiqueuse de gomme, sans la perte de saveur ni la fatigue. En guise de variation, des pistes douces articulées de crescendos en pics et de finales sans artifice. Le vidéo et l'explication de l'artiste font culminer cet album bien ficelé. Devant la cavité buccale, plein écran et HD, on sent l'inconfort de Perez qui vous éloigne du centre de la zone sans être hors zone. De la dent sucrée à l'asphyxie orale : nous embarquons à bord..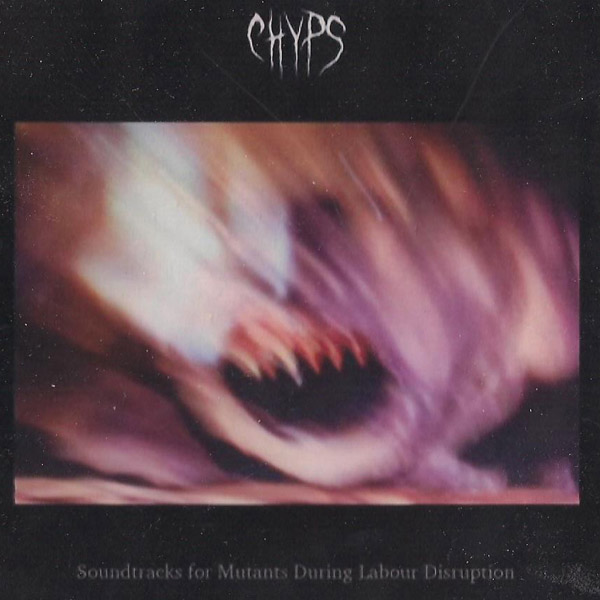 CHYPS
Soundtracks for Mutants During Labour Disruption EP
(Self Released)
Mississauga, ON
From the fingertips of Lauren Rabindranath:
Soundtracks for Mutants During Labour Disruption is also suitable for humans during summer afternoons. The 3-track EP creates space with sound, catapulting the listener into a sonically-driven contemplative journey. Contrast between methodical, calming instruments and tense, upbeat electronic tones form a balanced and coherent whole. Cryptic last (and only) lines provide personality. CHYPS embrace 'empty' space as part of the experience and use silence as effectively as sound. The tracks' raw edges leave the listener with an invitation to ascribe their own meaning – to fill or find comfort in their own silences.
Du bout des doigts de Lauren Rabindranath:
(Traduit par Julie Mayer)
Soundtracks for Mutants During Labour Disruption convient également aux humains pendant les après-midis d'été. Cet EP de trois pistes crée de l'espace avec du son et catapulte les auditeurs et les auditrices dans un voyage contemplatif mené par une motivation sonique. Le contraste entre les instruments méthodiques et apaisants et les tons électroniques, entraînants et tendus forment un tout équilibré et cohérent. Les dernières (et uniques) lignes cryptiques donnent du caractère. Pour CHYPS, l'espace « vide » fait partie de l'expérience et il utilise le silence aussi efficacement que le son. Le côté brut des pistes sonores invite l'auditeur à leur attribuer leur propre sens; remplir leurs propres silences ou y trouver du réconfort.
CHYPS – Soundtracks for Mutants During Labor Disruption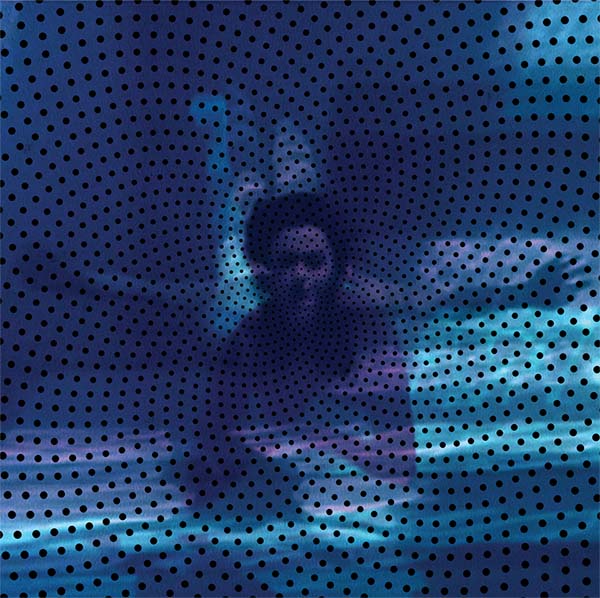 Treephones
Mute Swan // Trumpeter Swan
(Self Released)
Kitchener, ON
From the suburban desk of Lauren Rabindranath:
Who needs a music video when you can read a graphic novel? Treephones' Mute Swan/ Trumpeter Swan album takes digital narratives to new heights – a beautiful journey to take by ear, but one that is enhanced by reading the graphic novel accompaniment. Atmospheric sound creates a dreamy haze with overlapping, at times muted, at times trumpeting elements that combine for a sound that is unique yet familiar. Raw elements create a feeling of live urgency and a surreal sense that it could be different the next time you listen to it. Fly away with it.
En direct du bureau de banlieue de Lauren Rabindranath:
(En direct de l'hémisphère gauche de Diane Beaupré)
Qui a besoin d'un vidéoclip quand on peut lire une BD roman? L'album Mute Swan/Trumpeter Swan de Treephones amène la narration numérique vers de nouveaux sommets: un magnifique voyage pour l'oreille, bonifié par la lecture de la BD roman qui l'accompagne. L'atmosphère sonore nous enveloppe dans un rêve rempli d'éléments qui parfois s'entrecroisent, se taisent ou explosent, mais toujours se mélangent pour créer un son unique, bien que familier. Les éléments bruts créent un sentiment d'urgence et une sensation surréelle que la prochaine écoute pourrait être différente. Laissez-vous porter.
Treephones – Enclyclopedia of Birds/ Physical Archives Sector
Treephones – Static/ Cellular Automata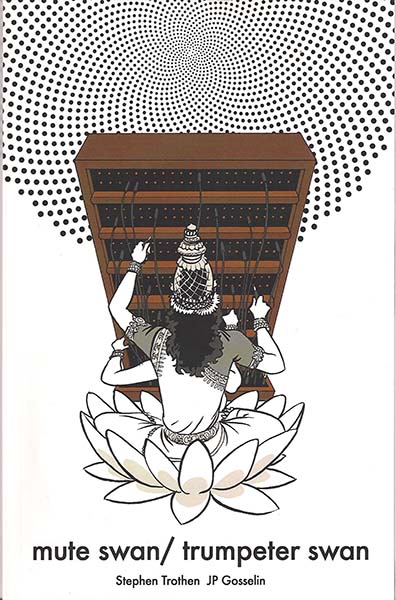 ---