Tag: kosmiche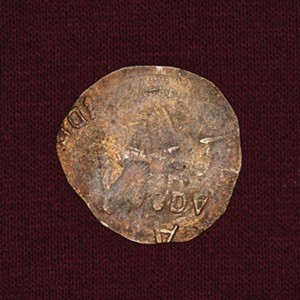 Absolutely Free
UFO
Toronto, ON
From the flying object of Pavan Brar:
With their new 12″ release, Absolutely Free (which consists of 4/5ths of now defunct dd/mm/yyyy) transfigure the aesthetic ethos of their former project into a new shape characterized by distorted beats, polyrhythms, and layers of warm synth tones. The stories told by the dynamic transformations of "UFO" and "Glass Tassle" waver along a continuum of inter-related-emotional-states, crafting a harmonious balance between subdued, tranced out grooves and chaotic, intensive releases. Algorithms for programming space age computers translate into rhythmic patterns of information composed of shifting time signatures, creating a computer program meant for human dancing IRL.
De l'objet volant de Pavan Brar:
(Traduit par Nicolas Coutlée)
Avec la sortie de leur nouveau 12″, Absolutely Free (formé des 4/5e de feu dd/mm/yyyy) transfigure l'éthos esthétique de leur ancien projet en une forme nouvelle caractérisée par des beats distordus, des polyrythmes et de chaudes couches de synthétiseurs. Les récits contés au travers des transformations dynamiques de « UFO » et « Glass Tassle » vacillent le long d'un continuum d'états émotionnels interreliés, façonnant un équilibre harmonieux entre les grooves apaisants propices à la transe et les poussées chaotiques intenses. Les algorithmes de programmation des ordinateurs de l'ère spatiale se traduisent en configurations de données à signatures rythmiques changeantes, créant un logiciel destiné à la localisation de protocole de danse humaine.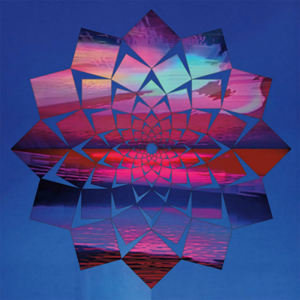 Le Révélateur
Fictions
Montreal, QC
From the blue night of Jesse Locke:
Roger Tellier-Craig's roots run deep in the Montreal music subterrain, yet he's truly launched into the stratosphere with the kosmische synth solo mission Le Révélateur. Fictions is a glorious deluge of chromatic aberrations and krautrock apparitions, cascading from ear to ear through a spellbinding array of incandescent arpeggios. Combined with the soft focus visions of Sabrina Ratté, the bar has been raised to astonishing heights. Pressed in a ludicrously small run of 500 copies, so grip this brilliant slab before it's cosmic dust.
De la nuit bleue de Jesse Locke: (Traduit par Odile Leclerc)
Les racines de Roger Tellier-Craig sont profondes dans la musique sous-terraine de Montréal. Mais encore, il est réellement lancé dans la stratosphère avec la mission solo de Kosmiche synth. Le Révélateur. Fiction est un déluge glorieux d'aberrations chromatiques et d'apparitions krautrock, cascadant d'oreille en oreille à travers une envoutante gamme d'arpèges. Combiné avec les douces visions focus de Sabrina Ratté, le bar fut élevé à d'étonnantes hauteurs. Compressédans une ridiculement petite série de 500 copies, alors saisisse cette brillante tranche avant que ça devienne de la poussière cosmique.
---