Tag: kingfisher bluez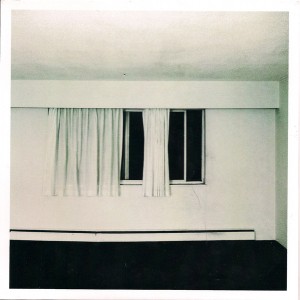 Capitol 6
No One Came
Vancouver, BC
From the lawnchair laze of Jordan Voith:
The name Capitol 6 is probably a nod to a certain collective of legendary elephantine Athenians (GA, not GR). It's a lofty comparison and a little presumptuous, but it has some merit — the lineage checks out. The band's ex-label Light Organ cite "contemporary paisley-punks" like The Fresh & Onlys as influences, but this track is more tie-dyed than it is acid-washed, and the most obvious stylistic link is to their mid-90s neo-psych forbearers. Seriously, the central refrain mostly consists of the word "freeeeeee" repeated over and over. It doesn't even matter if they're taking the piss; this is sunny, easy stuff, and it makes it hard to take anything too seriously. It's a soundtrack for getting up early to wake and bake only to pass out in a lawnchair 15 minutes later. It's not that it's unambitious — it's just comfortable with kicking back.
De la paresse de chaise longue de Jordan Voith:
(Traduit par Jan Karza)
Le nom Capitol 6 est sans doute un clin d'œil à un certain collectif légendaire d'éléphantesques athéniens (de Géorgie, pas de Grèce!). C'est une comparaison ambitieuse, et même un peu présomptueuse, mais qui en a pas moins un certain mérite – la lignée correspond. Light Organ, l'ancien label de groupe, cite des influences "paisley-punks contemporains" comme The Fresh & Onlys, mais ce titre est plutôt délavé que lavé à l'acide, et la comparaison stylistique la plus évidente est avec leurs ancêtres neo-psych des années 90. Sans plaisanter, le refrain principal consiste surtout du mot «freeeeeeee » répété encore et encore. Même si ils se moquent, ça n'importe pas; c'est de la musique insouciante et facile, ce qui rend difficile de prendre quoi que ce soit trop au sérieux. C'est une bande-sonore pour se lever tôt le matin et se rouler un joint, seulement pour s'endormir sur une chaise longue 15 minutes plus tard. Ce n'est pas que ce soit une chanson sans ambitions — c'est juste qu'elle est confortable à prendre les choses comme elles viennent.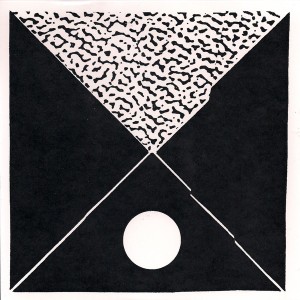 Dead Ghosts
1,000 Joints
Vancouver, BC
From the swirling sands of Joel French:
A peyote trip in a cool breeze. A camelback saunter through the desert. Swirling sands bring hallucinations as the night sky closes in. There's no shelter to be found. The horizon is bare. "Stoned and nowhere to go." The camel lurches forward, pulling you further and further from reality… This is a very sexy song by a sweet band. Raw and powerful. Really digging what Kingfisher Bluez is doing with this Vancouver DIY scene 7″ series. Killer artwork as well.
Des tourbillons de sable de Joel French:
(Traduction par Félix HT)
Un trip de peyote sous une brise fraîche. Une promenade en chameau dans le désert. Les sables tournoyants font halluciner alors que tombe la nuit. Il n'y a aucun abri en vue. L'horizon est à nu. "Stoned and nowhere to go", nous précisent les paroles. Le chameau s'avance, te tirant de plus en plus loin de la réalité. C'est une chanson très sexy d'un délicieux groupe, crue et puissante. J'aime vraiment ce que fait Kingfisher Bluez avec cette série de 7″ issues de la scène DIY de Vancouver. La pochette torche, aussi.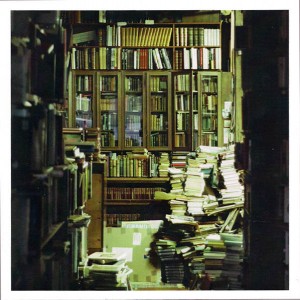 Zen Mystery Fogg
Racoon b/w Detour
Vancouver, BC
From the foggy dome of Kyle Valade:
Sweet but far too short, the party that is the Racoon 7" burns fast, fuzzily and with a hint of sentimentality. Chase Franson's vocals don't layer on top of the noise but come from right inside it, like a democratic haze of sound that also harbors a banshee, floor tom, and some real good garage rock. The lyrics are difficult to pick out, but that seems to be calculated, enhancing the dream-like substance that Zen Mystery Fogg has created. Not dream-like in a Mazzy Star kind of way, more like when you're trying to remember one of those odysseys that happens once every couple of years after last call. Kingfisher Bluez sure knows how to pick 'em.
Du foyer brumeux de Kyle Valade:
(Traduit dans la rêverie par Audrey Roy)
Douce, mais clairement trop courte, la fête que nous propose le Racoon 7po s'embrase rapidement en fumée avec une certaine touche d'émotions. La voix de Chase Franson ne couvre pas la chanson, mais vient plutôt de l'intérieur, comme un son sortant d'une épaisse brume qui hébergerait également une banshee, un tom sur pied et du bon vieux rock de garage. La difficulté à comprendre les paroles semble avoir été prévue par Zen Mystery Fogg dans le but d'intensifier l'essence rêveuse de leur création. Ce n'est pas comme le type de rêverie que nous donnerait Mazzy Star, mais plutôt comme lorsqu'on essaie de se souvenir de ces odyssées, à la sortie des bars, qui n'arrivent qu'une fois aux quelques années. Kingfisher Bluez a un talent incontestable pour les dénicher.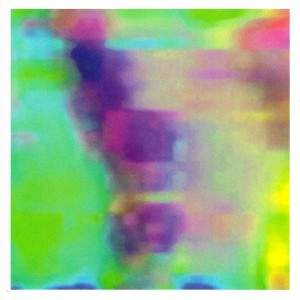 White Poppy
Mirage Man
Vancouver, BC
From the ignis fatuus of James Lindsay:
Daydream drone-pop as seen through a cotton snow squall of sleep as you lay in bed after first opening your eyes, trying to recall what just happened in your head. Don't get out of bed right away, snuggle up in this comfy quilt of sunshine fuzz and bass hooks that could be the heartbeat of the person sleeping next to you. But under all this is a note of something more sinister, something kept at bay by all this cheerfully blurry minimalism, like a pack of dogs, but darker.
De l'ignis fatuus de James Lindsay:
(Traduit en ronronnant par Catherine Debard)
Rêveries drone-pop, une vision à travers une bourrasque de sommeil ouateux comme de gros flocons confortables, le corps fondu sur un lit défait, les paupières, fissures entrouvertes pour la première fois en tentant de se souvenir de ce qui vient de se passer. Ne pas sortir du lit encore, s'emmitoufler dans cette courtepointe de fuzz solaire (qui éblouit) de lignes de basse qui pourraient être le battement de cœur de la personne allongée à côté. Mais, en dessous de tout ça, quelque chose de plus sinistre, quelque chose d'enfoui dans ce joyeux flou minimaliste, comme une meute de chiens, mais en plus sombre.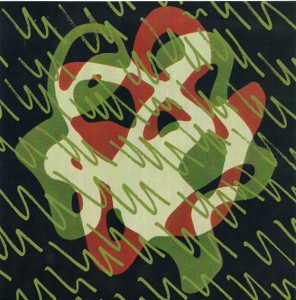 Apollo Ghosts
Night Witch
Vancouver, BC
From the fiefdom blues of Aaron Levin:
One hundred and twenty six seconds of unquantified popular glory; slipstream crossover from piercing 'verbs to jarring hooks of addictive reflection. A glorious clamour of sinusoids congruent to Vancouver's stochastic scene. Entropic forces conjuring dormant creative springs thanks to the Kingfisher Bluez Single-Sided 7″ series. Vancouver DIY. Gr1p.
Du blues fief de Aaron Levin:
(Traduit par le jaillissement créatif de Vincent Rondeau)
Cent vingt-six secondes de gloire populaire non quantifiée, un hybride pointu de réverbération perçante et de secousses mélodiques accrocheuses dont la réflexion peut causer une dépendance. Une grande clameur de sinusoïdes congruents avec la scène stochastique vancouvéroise. Des forces entropiques suscitent un jaillissement créatif latent à l'aide de la série de 7″ à face simple « Vancouver DIY » de Kingfisher Bluez. À sa1sir.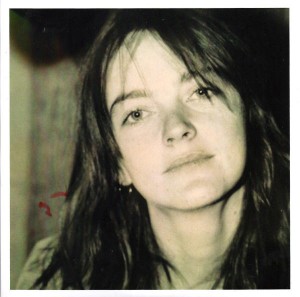 Dirty Beaches
Elizabeth's Theme
Montreal, QC
From the quiet storm of James Lindsay:
Alex Zhang Hungtai continues his lonely trek down the cinematic instrumental highway, a similar stretch of road that he drove with his synth-laden contribution to the Statement four-way split. For this one-sided 7", he makes a graceful left turn towards the quiet storm to a place few have been since the '70s, contemplative and almost completely obscured by clouds.
De la tempête tranquille de James Lindsay:
Alex Zhang Hungtai poursuit son périple solitaire le long de l'autoroute instrumentale cinématique, une portion de route similaire à celle qu'il a parcourue avec sa contribution saturée de synthés pour le split à quatre Statement. Pour ce sept pouces à face unique, il vire à gauche tout en douceur vers la tempête tranquille que peu ont daigné braver depuis les années 1970, un endroit propre à la contemplation et obscurci par les nuages dans sa quasi-totalité.
---